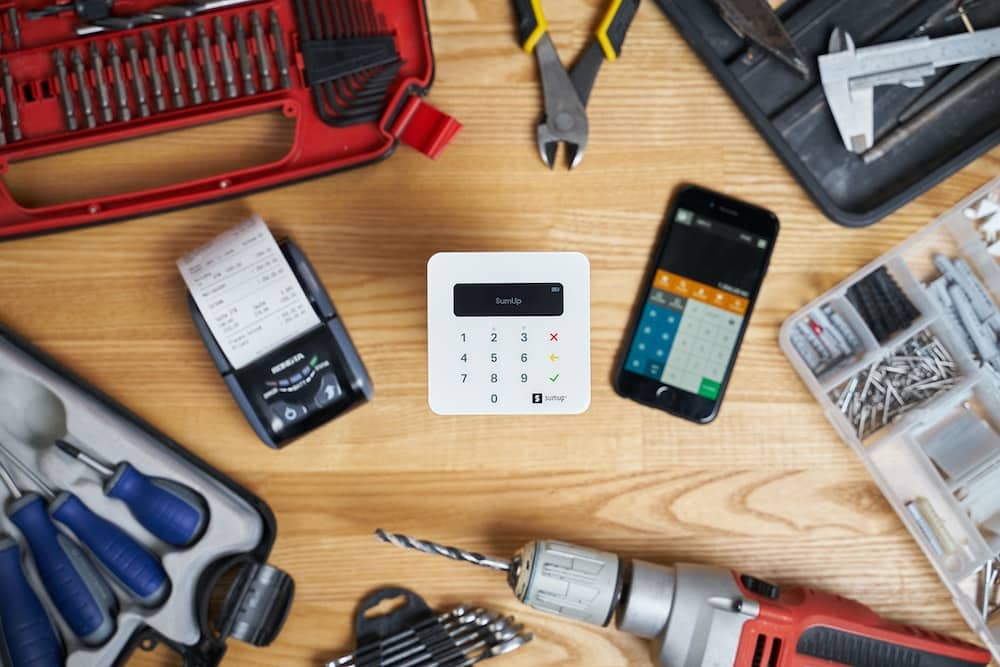 The best mobile payment options for small business
With advancements in technology and mobile payment options, the days of choosing only between cash or credit at checkout are over. E-commerce stores, physical shops and service area businesses are now able to accept a wide range of payment options. Plus, mobile payment options for a small business can boost the customer experience. 
Which payment solutions should a business owner consider? From PayPal to Square, discover multiple types of mobile payment options and the advantages of each.
Why mobile payment options matter for your business
Small business owners with flexible payment methods can offer a better customer experience. Modern consumers tend to choose mobile payment apps like Apple Pay due to their convenience and ease of use. 
Customers and businesses can save time using mobile payment methods with ACH, bank account or card number information on record. Contactless payments also promote health and safety for both the business staff and consumers. 
Additionally, mobile payment options streamline receivables for small businesses. When you collect payment this way, funds transfer directly to your business bank account more quickly than traditional payment methods. Electronic records simplify bookkeeping with or without QuickBooks, making it easier for accounting to maintain invoices and receipts.
Three different types of mobile payment options
1. Point-of-sale (POS) payments
You can ring up a customer at a point of sale, also known as a point of purchase, on your website, e-commerce store or at a physical business location. 
Square is among the leading mobile payment options that offer its clients a free card reader for face-to-face transactions. With this point-of-sale system, a credit card reader attaches to an iOS or Android mobile device so the transaction can efficiently be completed with a customer's credit or debit card.
Additionally, the setup is straightforward and fast. Best of all, Square does not require long-term contracts or commitments. This is one of the most convenient payment processing options for small business owners on the go, such as HVAC contractors or plumbers.
2. Contactless payments 
Mobile payment methods that are contactless only require customers to tap their mobile devices on a card reader or, for online transactions, navigate to the app. There are various popular mobile wallet options.
Apple Pay
To use this mobile payment app, you need an iPhone or Apple Watch. If a merchant does not accept Apple Pay, a credit card linked to the Apple Pay account will become the default payment option. 
Google Pay
Apple and Android devices with an NFC (near field communication) chip can use this mobile app. This is one of the more cost-effective mobile payment options for a small business because there are no transaction or monthly fees charged to the seller for accepting Google Pay.
Venmo
Owned by PayPal, Venmo requires merchants to create and manage a business profile, and customers can leave comments and reviews for the seller. A benefit of Venmo is that it allows businesses to initiate an instant bank transfer. 
However, this mobile payment method can be costly due to Venmo's transaction fees. As of spring 2022, there's a 1.9% fee, plus $0.10, per transaction. For example, if a merchant receives $100 from a customer, Venmo would take $2 of the payment, resulting in the seller grossing $98.
3. ​​Online payments and e-commerce
Customers who primarily shop online may opt for mobile payment options that expedite the checkout process. Here are common e-commerce payment methods.
PayPal
One of the most well-known and highly-rated payment processors, PayPal is accepted by more than a million companies and websites worldwide. PayPal offers a large selection of features, including QR code transactions and an invoice generator, but the commercial transaction rates can add up for a small business.
Stripe
This payment solution serves Fortune 500s and startups, providing businesses with assistance for financing, managing business spend and more. The pricing and fees at the time of this writing include a 2.9% fee plus $0.30 per transaction for successful credit card payments.
Expand your customer reach with social media marketing
Before processing any credit card transactions, you first need a solid social media marketing strategy to reach potential customers. Create and manage a business profile on social media platforms like Facebook, Yelp, LinkedIn, Twitter and Instagram. 
Staying engaged on social media provides a unique opportunity to interact with your customer base and listen to feedback. In addition, you can publish posts advertising your products and services, as well as promote special deals or sales. This makes it easy for your existing audience to share your posts with friends and family who may become new customers.
Take advantage of Broadly's mobile payment options for small businesses
Simplify the process of setting up and accepting mobile payments with Broadly. We offer an innovative payment solution that helps your business streamline the invoicing process by emailing or texting customers directly. 
Broadly empowers business owners to get paid faster, improve the customer experience with instant chat options, and manage online reviews across platforms like Facebook and Google.
See what Broadly can do for your business in just 30 days