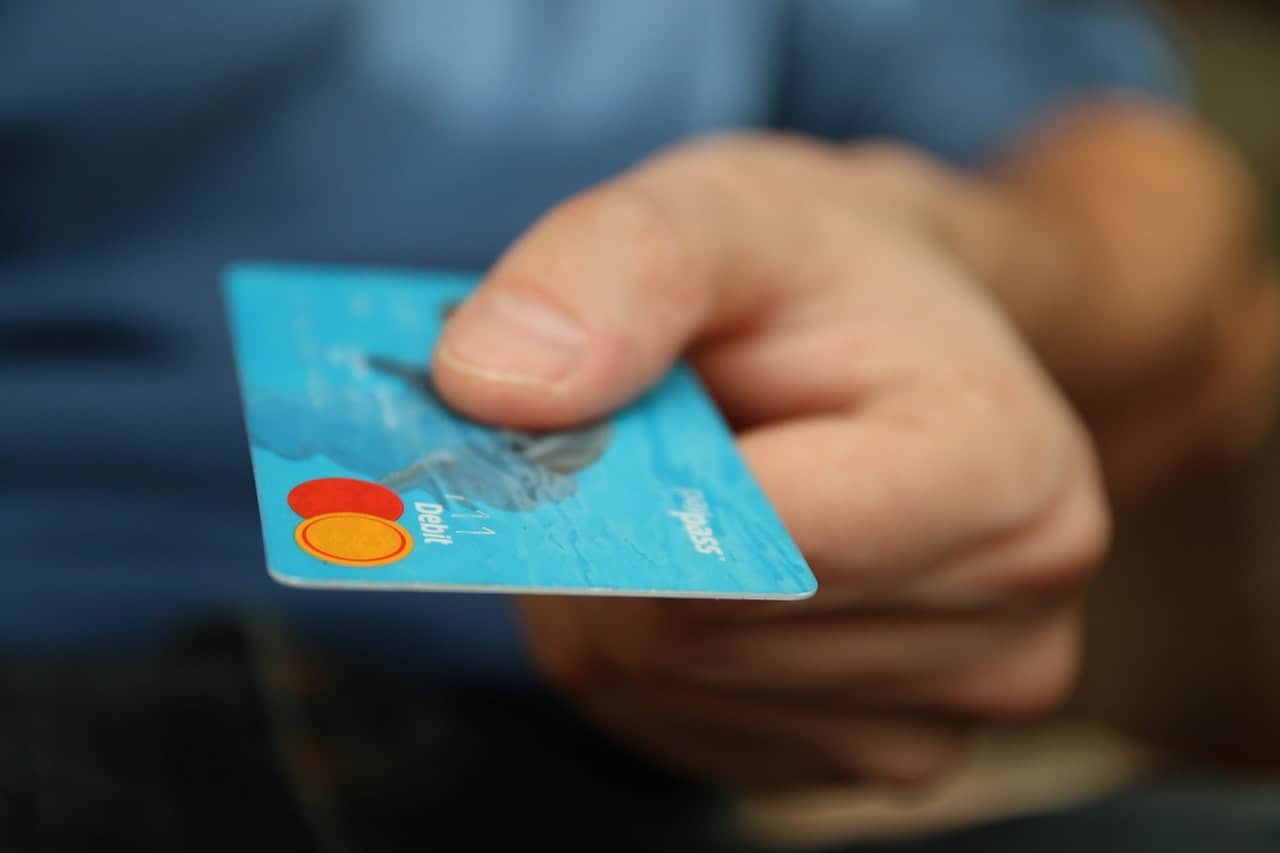 Local business payment solutions explained
Payment solutions are electronic equipment and software that process payments for small and local businesses. Different types of payment solutions include point-of-sale (cash registers), and online or mobile payment systems. Customers might pay online, in person, by phone, and by cash, credit, or bank transfer…..your business might need one solution or a combination of several options.
Whether B2B or B2C, if your business takes payments for any reason, you need a payment solution. More people pay by electronic means today. In a recent survey, US Bank found that 50% of respondents said they cash less than half of the time, and when they do carry cash, nearly half carry less than  $20 and 76% carry less than $50. No matter how small your business, the more convenient options you give your customers, the more your customers can spend with you! 
Offering convenience has other benefits as well. Happy customers leave good reviews, which in turn leads to more sales. People who read good reviews tend to spend 31% more – and you'll be prepared to take their payments.
See what Broadly can do for your business in just 30 days
Types of payment solutions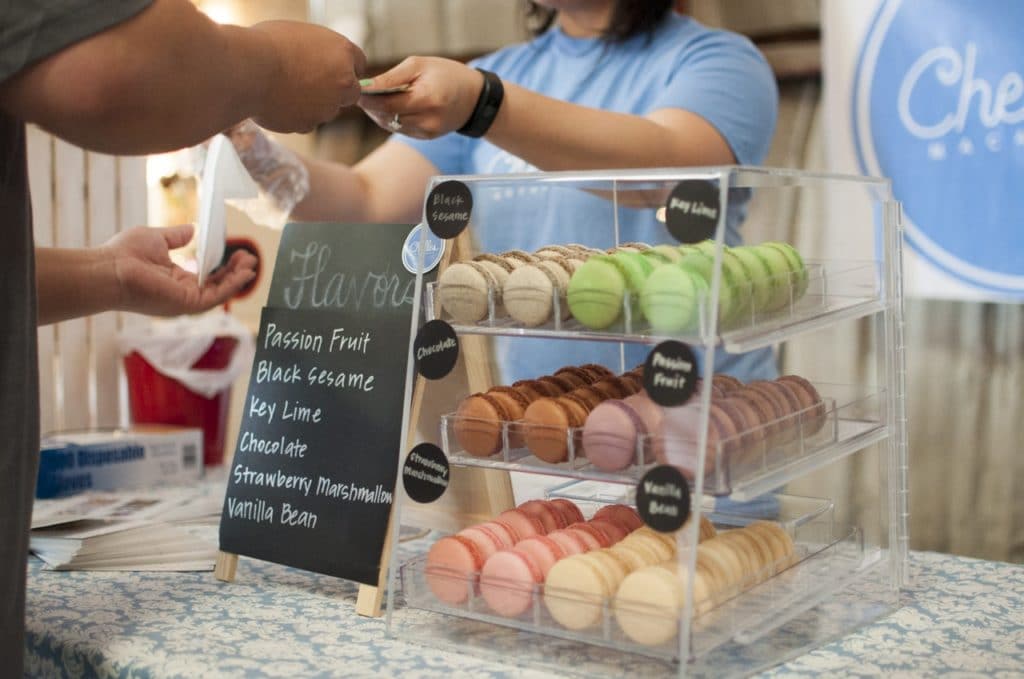 The type of payment solution your business needs depends on how you do business. Online businesses need an online solution that handles credit or debit purchases. Online subscription services need recurring charges, and brick-and-mortar businesses like bakeries need a point-of-sale system and, often, an online solution. They might even need a mobile solution, for delivery drivers to take payments. Here are the different types of payments and a few popular solutions.
Point-of-sale (POS) solutions
The term "point-of-sale" simply refers to the location – where the transaction takes place. Mobile payments, specialty solutions for specific industries such as tabletop systems designed for restaurants, and traditional cash registers are all POS systems. 
Modern POS systems go far beyond simple cash registers. The most sophisticated systems handle inventory, manage employees, track receiving, integrate with accounting systems, accept any payment method, and help you manage every aspect of your business.
Mobile payment solutions – Good solution for local businesses to take payments out in the field; pool cleaners, plumbers, and roofers, for example. These devices usually have a card reader that plugs into a smartphone and an app to process credit card or debit card payments. The app connects to accounting software to track payments and automatically deposits the payment in the bank.
Electronic cash register – Today's POS cash register systems can connect directly to inventory and financial systems, and some offer all-in-one functionality with mobile readers and online payment processing.. These are perfect for brick-and-mortar businesses, and businesses that have online and offline operations.
Ecommerce and online payment solutions
Ecommerce is BIG business. In 2018, consumers spent $517.36 billion online with U.S. retailers. With ecommerce taking a bigger piece of the retail pie each year, it's a smart move to incorporate an online component to your business. In an ecommerce situation, customers add goods to a shopping cart and payments are taken online, with the customer in one place and the seller usually in another. 
Many businesses take payments online, including online retailers, SaaS providers, and monthly services such as utilities and finance. eCommerce solutions offer turnkey online shopping solutions – either with a proprietary solution where you build your shopping site on their platform or a plugin you can use on any site. 
eCommerce solutions use a payment gateway to process and authenticate secure transactions from the customer to the bank. When a customer places an order, the payment gateway sends a message to the bank or credit, and payment is either authorized or declined. If the payment is accepted, the purchase goes through and the shipping process is initiated.
How to choose a payment solution for your business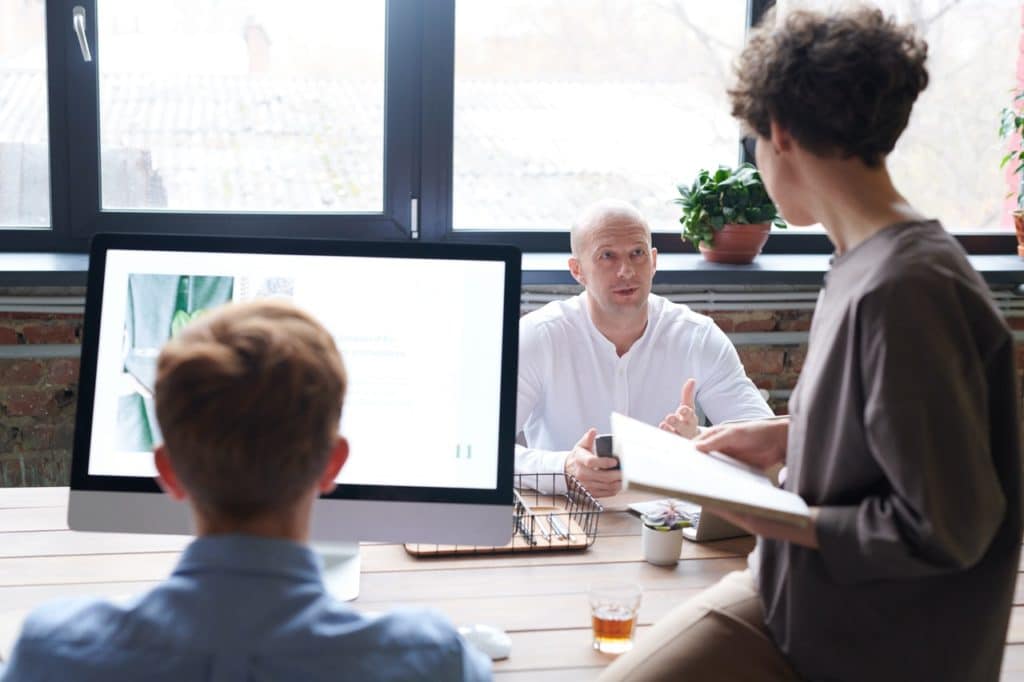 Today, Americans report that they use increasingly less cash, with 53% saying they rarely use cash. Electronic transactions and mobile payment options have become the preferred payment method. Here's what to look for in a payment system to meet your business needs.
Hardware – The hardware you need to accept customer payments in any form typically offered by your customers. Hardware may include terminals, credit card readers, barcode scanners, cash drawers or cash registers, and online e-commerce platforms. Depending on your business, the solution you need may be as simple as a credit card reader connected to your smartphone, or as complex as a system capable of supporting mobile devices, registers, printers, terminals, and multiple locations. Before you choose a system, make sure it offers the hardware you need, and is scalable for future growth. 
Inventory control – Will you need to keep track of product inventory? If so, look for a solution that includes inventory management features.
Employee management – Some businesses have POS systems where employees can clock in, process payments, enter products and services. 
Accounting and payroll – Top-notch POS systems include financial reconciliation services or integrate with accounting software you probably already use, like QuickBooks. 
Analytics – Robust systems offer reporting and analytic features to help you make more informed decisions, including sales, inventory, and revenue data. 
Customer relationship management (CRM) – Some processing solutions streamline your operations with CRM features to help you better understand your customers and their buying habits. If you don't already have a CRM, this is a handy feature. It stores customer records, contact information, interactions and transactions, making it easy to know exactly who you're talking to and what contact they have had with your company in the past.
Online payment processing – Will you have an online customer portal to sell goods or services? If so, the solution you choose should incorporate an online payment gateway with a shopping cart. You'll need a payment processing service capable of taking all kinds of online payments: credit card, debit card, prepaid card, ACH bank transfer, or online banking services like Paypal.
Technical support – look for customer reviews to gauge whether the customer support is as good as the service claims. You may need a lot of help at first, and technical support can make the difference between a working system and a complete disaster. Customer reviews are the most reliable way to find out the truth.
Specific industry features – you may be able to choose a solution specifically tailored to your industry. ITRetail for examples, is a POS solution designed for local grocers.
Payment card industry (PCI) compliance – No matter what system you use, make sure it has a good reputation for meeting the technical and operational standards necessary to ensure your customer credit card data is protected.
Choosing your payment solution can be tricky. There is a lot to consider. Fortunately, most solutions today are robustly featured, affordable, and easy to understand. You may need to think ahead and choose a system that fits your needs as a small business and is capable of scaling up as you grow. Consider your business plans. What's next?
See what Broadly can do for your business in just 30 days