How to Get More Roofing Leads for Your Business
Roofing is a highly local business and it's not easy scoring big leads! Roofing leads are the lifeblood to your business's success which is why it's important to establish a system that consistently generates leads for your business. Otherwise, your company may fall flat.
If you're ready to take action to score more leads for your roofing business, we've compiled some of the best roofing lead gen tips and strategies.
How To Get More Roofing Leads for Your Business
Use Direct Mailers
Implement Local SEO
Try Canvassing
Ask For Online Reviews
Test Out Pay-per-click (PPC)
Use Facebook Promotions
Find Strategic Partnerships
Word of Mouth
8 Ways to Get More Roofing Leads for Your Business
1. Use Direct Mailers
It might seem old school, but mailing flyers to homes in surrounding neighborhoods still work as a roofing lead generator. Because this method can be highly personal ("from your [area] neighbors at [Company Name]"), it's a great way to appeal to local homeowners and let them know you share their concerns. Use the neighbor mentality to your benefit here—it will increase consumer trust.
Offer Discounts
Additionally, don't hesitate to send out coupons or discounts. When people are given the option to save any amount of money, they instantly become more interested in making a purchase. Consider playing off of well-known retail holidays such as Black Friday to run limited-offer sales that will rake in leads.
2. Implement Local SEO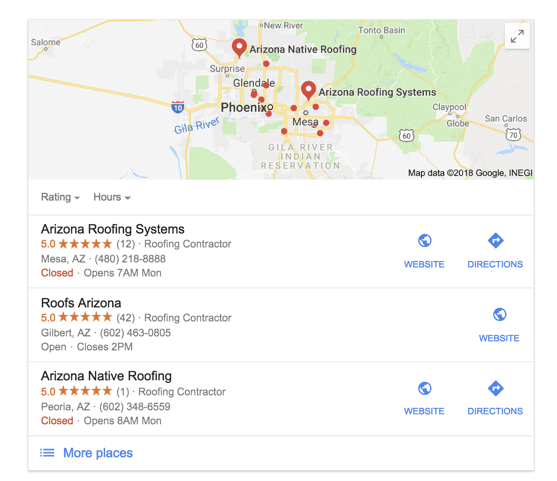 You might not think that being searchable on Google would matter to a local business, but that is incorrect. In fact, local SEO (Search Engine Optimization) is a huge component of capturing online business. Did you know that 85% of people use the internet to find local businesses? Even though you might be just down the road, the modern consumer wants to check out your website, your online reviews, and maybe even your pricing before they actually contact you or step into your office.
When people type in a query such as "roofing company Scottsdale AZ," would your company pop up? Probably not if you don't properly optimize your website to be found on search engines.
A few ways to level up your local SEO:
Make a Google My Business page and ensure it is as up-to-date as possible
Use keywords on your website and on your Google My Business page
Implement content marketing on your website
There are many things you can do to improve your SEO ranking, but these top three will do very well for you as a roofing company. The Google My Business Page alone accounts for almost 15% of Google ranking factors, so once you do that, you'll be off to a great start.
3. Try Canvassing
Much like direct mail, canvassing might be a little antiquated, but that doesn't mean it's obsolete. Nothing can really compare to meeting someone and talking to them face-to-face. The best time to canvas is after a storm, when people might be weary about their home's ability to keep them safe. After all, a well-made roof is a highly important ingredient to a safe home.
When you choose to canvas nearby neighborhoods, remember that people are a little weary of strangers walking up to their homes. Don't stand too closely to the door or attempt to peek inside—ring or knock, and wait patiently. If someone doesn't answer, consider just leaving a flyer for them or a handwritten note. Also, it is best to have a clear goal in mind before canvassing—do you want to sign a contract, collect an email/phone number, or schedule an appointment? Consider drafting a script so you know your spiel before the door opens.
4. Ask For Online Reviews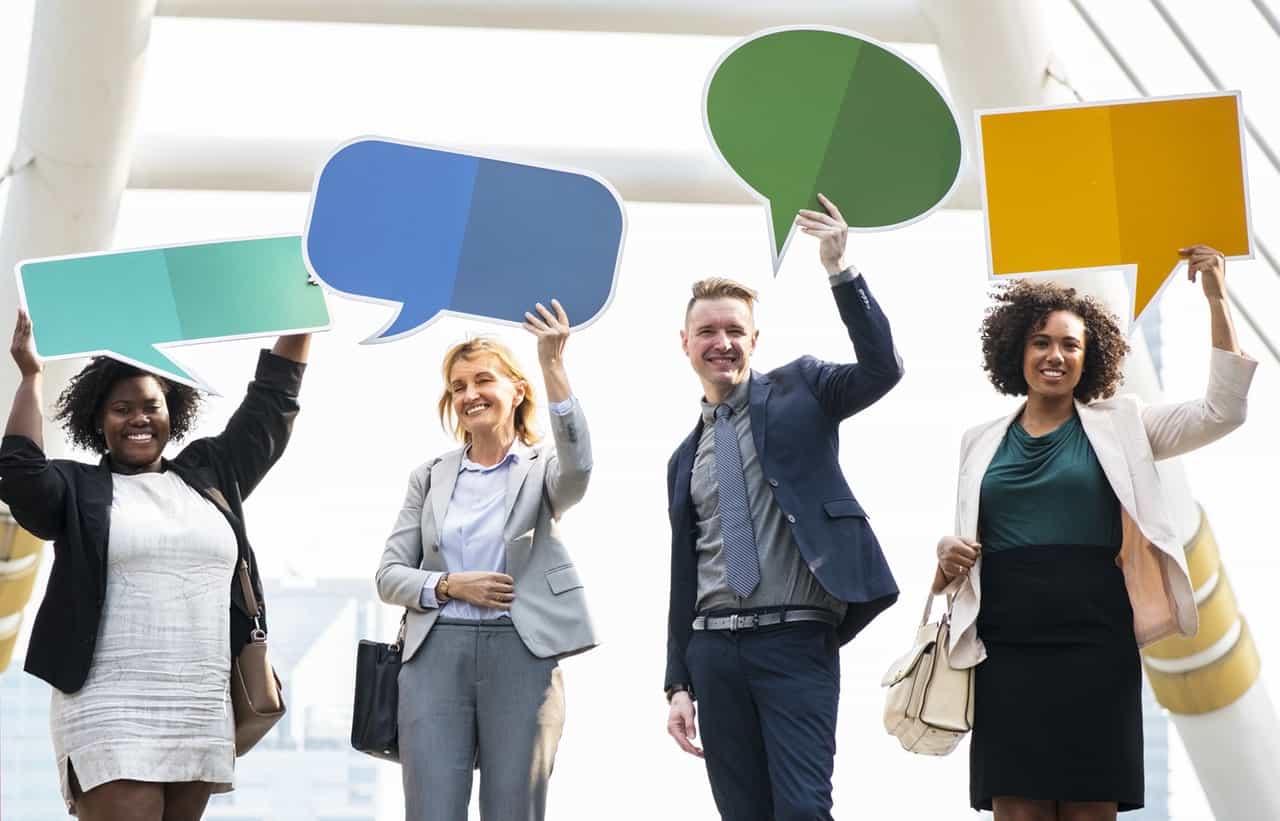 We mentioned above that online reviews contribute to a better SEO ranking, but that's not the only benefit. In addition to catapulting your online presence, online reviews for your roofing company play a big part in attracting new leads. Online reviews are basically the new-age version of word-of-mouth referrals—84% of people say they trust online reviews as much as a personal recommendation. Plus, because this form of lead gen is done online, there are all kinds of tools out there to help you. Our review platform, for example, completely automates the online review process, so you can spend less time asking for reviews and more time scoring new roofing clients (and building roofs).
5. Test Out Pay-per-click (PPC)
Pay-per-click advertising is a surprisingly effective method of local online advertising. Pay-per-click ads are the top two or three listings you see at the top of a Google search. They are run by Google Adwords and give you top page placement for pretty much any keyword you want to rank for. If you thought people wouldn't knowingly click on an ad, think again. Some PPC stats you may want to know:
Businesses make an average $2 in income for every $1 they spend on AdWords
On average, the top three paid ads on Google snag 41% of clicks
Lastly, PPC visitors to your website are 50% more likely to purchase something than organic visitors
Pretty convincing stuff, right? And if you remember, 85% of people use the internet to find local businesses, so if you set up your PPC advertising correctly, you could be the top result on all your neighbors' searches for area roofing companies.
6. Use Facebook Promotions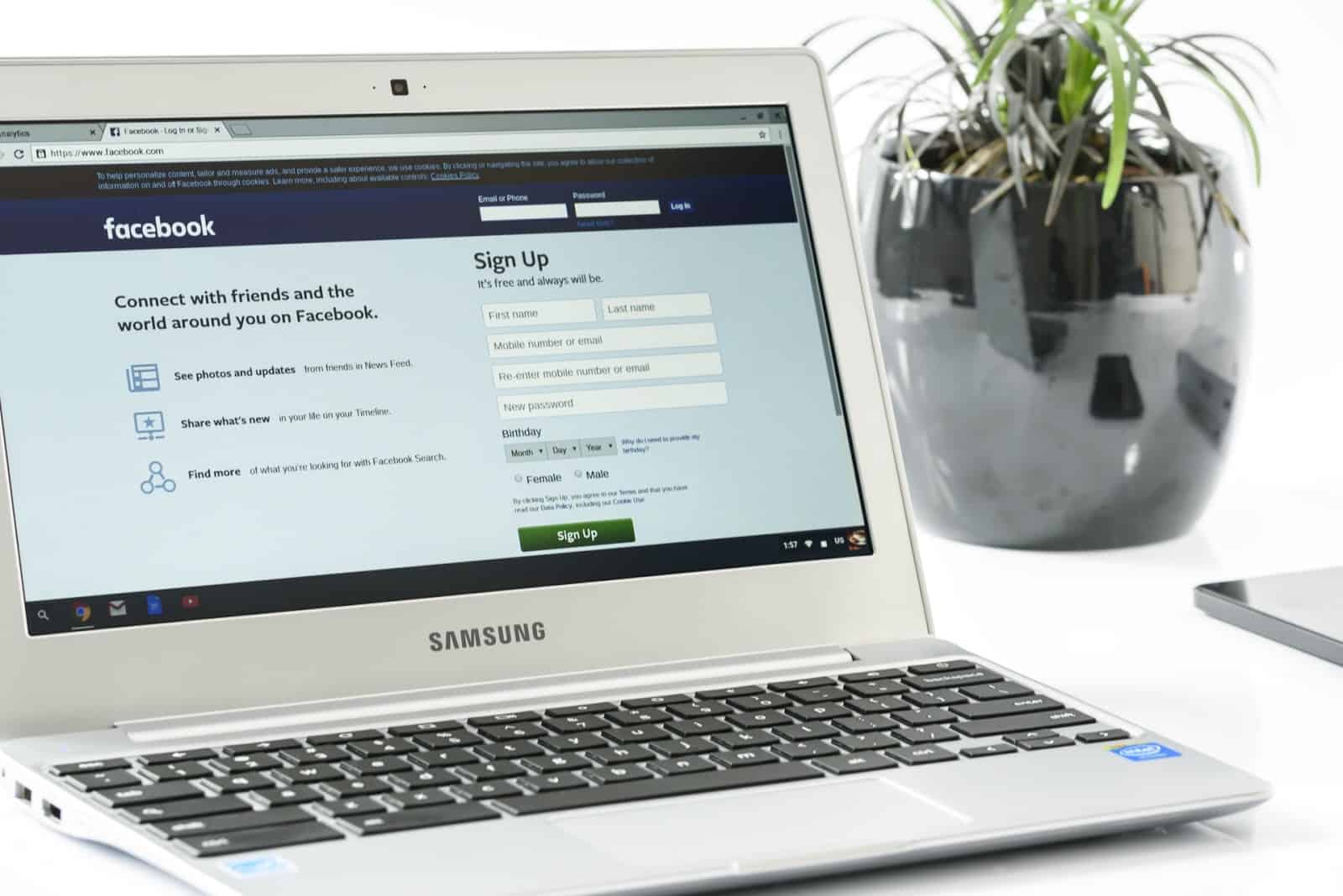 Facebook, in addition to the other main social media platforms, it a fantastic marketing tool. Your first step to maximizing your Facebook use for business purposes is to create a Facebook Page for your roofing business. Simply being listed on Facebook will allow you to grab all kinds of leads that come from friends recommending local businesses to one another on the platform. There is actually a "Recommendations" feature that allows users to tag the actual company they are recommending, which then leads to your FB business page where all your company information resides. You can also take advantage of the messaging feature to provide excellent customer service, ultimately generating more leads thanks to your personal engagement.
Facebook Promotions
One other way to use Facebook to get more roofing leads is to run Facebook promotions. Running ads on Facebook has proven to deliver favorable ROI for all kinds of marketers. The best part about promoting on Facebook is their audience targeting feature, which allows targeting a very specific demographic in the area you service, so the right people are seeing your ad.
7. Find Strategic Partnerships
Because you're a locally focused business, it's savvy to build strategic partnerships with other businesses in the area that are related to your industry but not direct competitors. The right kind of partnership will be beneficial to both parties. For example, you might want to consider partnering with local home improvement stores. They will have a variety of customers that come in that might need roofing services—if you're partnered up, you could get direct referrals from the store. Vice versa, you can refer clients to your partner store for all their other home fixes.
8. Word of Mouth
The word-of-mouth technique will always be a top lead generator for roofing businesses and others. People trust their peers' opinions, and they like to hear of personal experiences when dropping money on something as important as the roof over their heads. Remember to leverage online reviews to get the digital "word-of-mouth" referrals.
To promote "real life" word-of-mouth recommendations, consider launching a referral program that rewards customers for referring you to a friend. Maybe if a past client refers you, you offer them a free gutter repair to redeem in the future. Offer an incentive that is valuable to the customer but not too tough to deliver on your end. You will be amazed what a little incentive does to motivate customers to spread the word.
Conclusion
Your roofing company would be nothing without the lifeblood of your business—the leads. To keep potential roofing customers calling, implement some of the above lead generation strategies to amp up your marketing and attract new customers to your business. It's time to grow your sales!