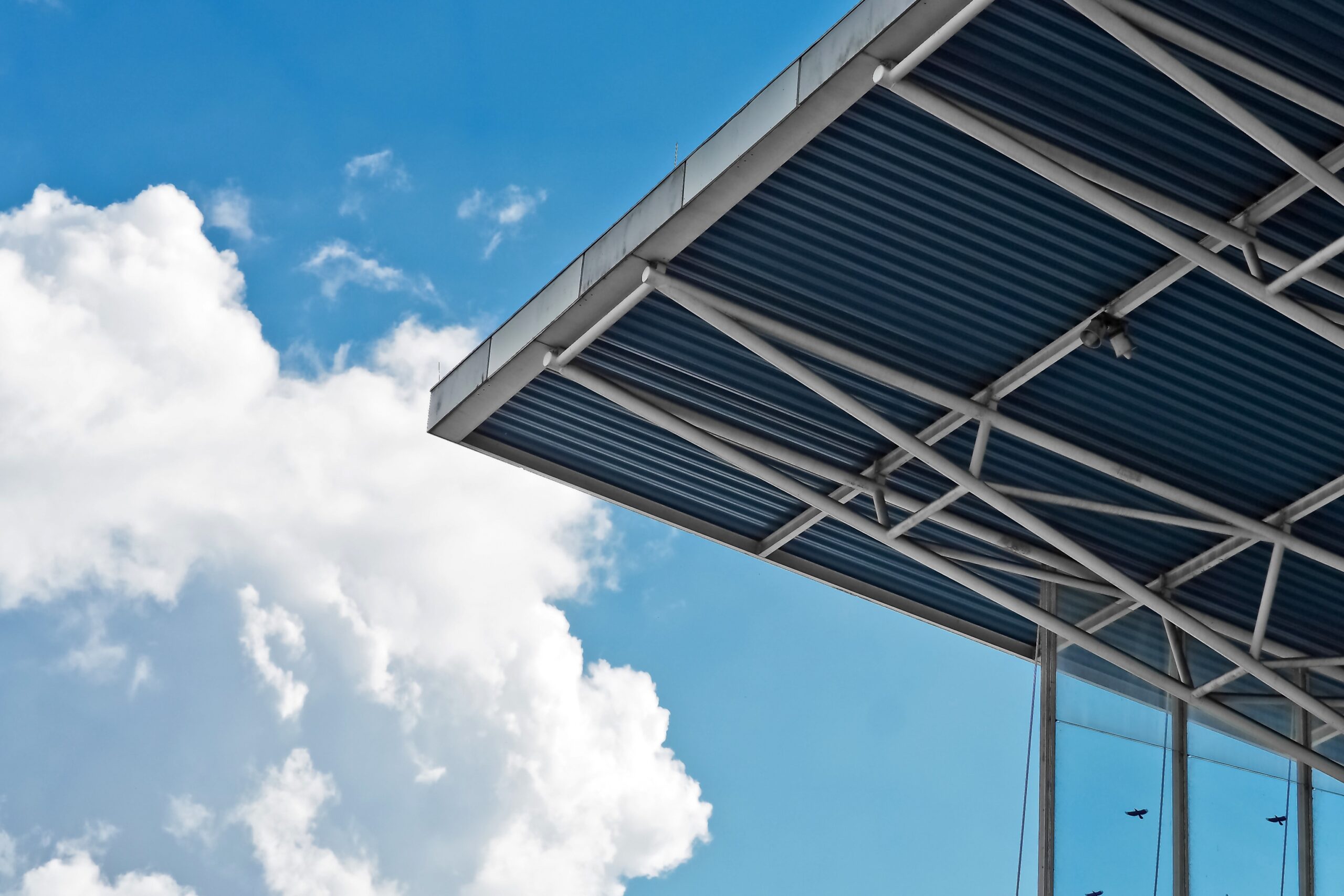 How to get more roofing leads for your business
Whether you work in commercial roofing or residential roofing, it's not always easy to generate leads. Especially high-quality, cost-effective leads that convert potential customers into new customers when they book roofing jobs with your company. That's why it's critical to develop a solid marketing strategy.
We've compiled a list of some of the best lead generation ideas. Many of these are easy to start right away and won't break the bank — no marketing agency is required.
What is roofing lead generation?
As the name suggests, roofing lead generation efforts are marketing tactics designed to help roofing businesses, roofers and roofing contractors do the following:
Reach potential customers
Collect contact information (phone numbers and email marketing opt-ins) for high-quality leads who are looking for roofing professionals
Get more roofing jobs booked, such as roof repairs and roof replacements
Examples of roofing lead generation tactics include digital marketing campaigns, such as targeted social media ads (e.g., Facebook Ads) and local search Google Ads or Bing Ads that show up in search engine results for potential customers in your service area.
10 Ways to get more roofing leads for your business
Whether you want to build a solid list of residential or commercial roofing leads, here are ten effective roofing lead generation strategies, including a mix of traditional and online marketing strategies.
1. Add lead generation forms to your website
If you have a small business website, then you can generate leads and build an online presence right on your site.
Consider this: Most website visitors who check out one of your landing pages will simply leave without taking any action. That's where lead generation forms come into play. Whether you choose to use pop-up forms or sign-up forms, you can embed them into your landing pages. Here are some core best practices for lead generation forms:
Include a compelling call-to-action (CTA), such as encouraging new visitors to book a free estimate, no obligation consultation or unlock a discount for their first roofing job
Collect potential customers' contact information
Follow-up with real-time SMS and email marketing campaigns encouraging these leads to take the next step towards booking your services
2. Include a web chat service on your website
Another way to engage website visitors before they bounce is by adding a real-time messaging tool to your website. These help companies:
Answer customer inquiries while you have their attention
Collect customer contact information for marketing campaigns
Automate the process of booking roofing jobs
Convert website visitors into new customers
Live chat tools like Broadly's Web Chat have helped companies increase lead generation efforts by four to eight times and boost conversion rates by 20%.
3. Improve your local SEO
Local search engine optimization (SEO) is a huge component of capturing online business. Organic traffic from search engines like Google and Bing accounts for more than half (53%) of all website traffic.
Even though you might be just down the road from where your customers live or work, the modern consumer wants to check out your website, your online reviews and maybe even your pricing before they actually contact you or step into your office.
When people in your service area type "roofing company near me" into search engines, does your company appear within the top results? Probably not if you haven't properly optimized your website.
Here are a few important local SEO tips that can help your website rank higher:
Ensure your Google Business Profile (formerly known as a Google My Business page) is filled out completely and kept up to date
Use keywords on your website and your Google Business Profile page
Implement content marketing on your website related to searches potential customers might use to find businesses like yours
4. Ask for online reviews and testimonials
Online ratings contribute to better SEO rankings, so that's a notable reason to get more reviews. But that's not the only benefit. Online customer testimonials for your roofing company play a big part in attracting new leads. These word-of-mouth referrals increase credibility among potential customers — one study shows 49% of people say they trust online reviews as much as personal recommendations.
Broadly offers marketing services and tools that completely automate the online review request process, so you can spend less time asking for reviews and more time getting new roofing leads (and building roofs).
5. Test out pay-per-click (PPC) ads
If you want to reach your target audience in your service area, consider showcasing your roofing services via pay-per-click advertising on platforms such as Facebook Ads and Google Ads.
PPC ads appear as sponsored posts on Facebook and sponsored results in Google Search, and you only pay when someone clicks on your ad. Businesses make an average of $2 in income for every $1 spent on Google Ads.
6. Give pay-per-lead (PPL) ads a try
While pay-per-click ads are great for raising awareness, the challenge is not everyone who clicks on your ads will become a lead.
With pay-per-lead ads, such as Google Local Services Ads, you only pay for the leads generated from your ads, making this a more appealing option if you're looking to get more roofing jobs and more contacts for your customer database.
7. Create strategic partnerships
Because you're a local business, it's savvy to build strategic partnerships with other businesses in the area that are related to your industry but not direct competitors. The right kind of partnership will be beneficial to both parties.
For example, consider partnering with local home improvement stores. They will have a variety of customers coming in that might need roofing services. If you're partnered up, you could get direct referrals from the store. Vice versa, you can refer clients to your partner store for your customer's DIY projects.
8. Launch a customer referrals program
To promote word-of-mouth recommendations, consider creating a referral program that rewards customers for referring you to friends and family. Offer an incentive that is valuable to the customer, but not too costly on your end.
For example, if a past client refers new customers to you, you could offer them a free gutter repair in the future. You will be amazed at how a little incentive motivates customers to spread the word.
9. Send refer-a-friend campaigns via SMS and email
Once your customer referrals program is up and running, you can use an SMS and email marketing campaign platform like Broadly to send automated marketing campaigns encouraging past customers to participate.
10. Remember direct mail
It might seem old school, but direct mail flyers in surrounding neighborhoods still work as a roofing lead generator. Because this method can be highly personal ("from your [area] neighbors at [Company Name]"), it's a great way to appeal to local homeowners.
Find more leads for your roofing business with Broadly's marketing services
As a trusted technology partner to roofing industry professionals and local home services businesses, Broadly's suite of roofing marketing tools helps small business owners like you generate more high-quality roofing leads.
Check out our roofing lead generation tools and marketing services today!
See what Broadly can do for your business in just 30 days