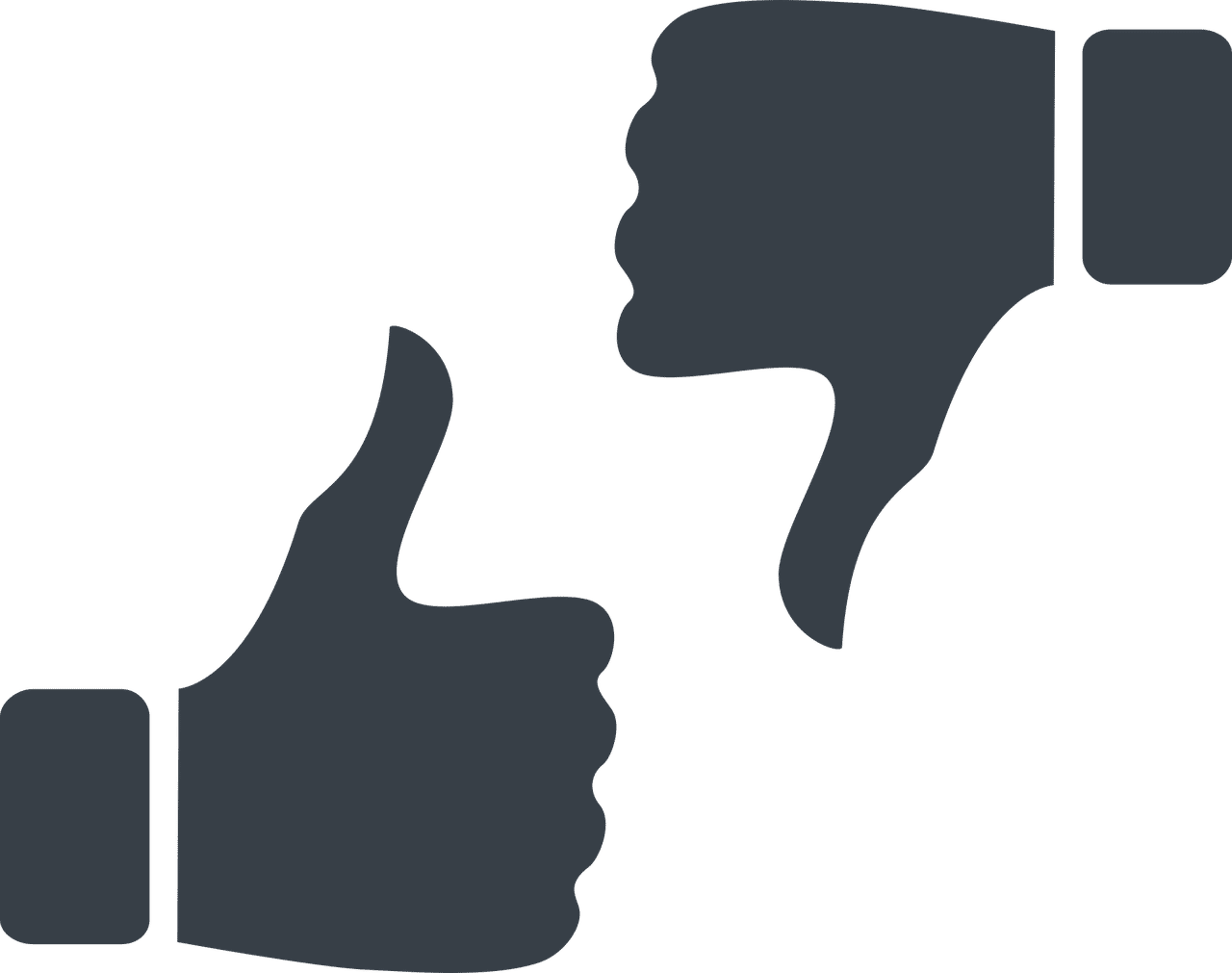 What is reputation marketing, and why should businesses care?
Reputation marketing is to business what branding is to products. It's the practice of managing your company's reputation, ensuring that customers see your business positively and are more likely to recommend you to others. This includes monitoring what is being said about your business online, responding to both positive and negative reviews and proactively working to improve your company's online image.
Reputation marketing is the most important thing you can do for your business. It's more important than advertising, PR, or even product development. Why? Because if customers don't trust your business, they will not buy from you.
In this piece, we'll take a deep dive into reputation marketing: what it is, why it's so important, and how you can use it to improve your business.
See what Broadly can do for your business in just 30 days
The benefits of reputation marketing
Reputation marketing can be a complete game-changer for large and small businesses. Here are just a few of the benefits that businesses can enjoy by investing in reputation marketing:
Increased Customer Trust: In today's world, consumers are more skeptical than ever before. They're bombarded with ads and marketing messages, and they can smell a sales pitch from a mile away. But when customers see that other people have had positive experiences with your business, it helps to build trust.
More Customers: Positive reviews from happy customers work as social proof for other potential customers. Think of it as a referral from a friend. A good reputation can attract new customers, while a bad reputation will drive them away. It's that simple.
Higher Sales: When customers trust your business, they're more likely to buy from you. In fact, a study by the Harvard Business School found that a 1-star improvement on Yelp can lead to a 5-9% increase in revenue.
Improved Employee Morale: When employees see that their company has a good reputation, it makes them proud to work there. This can lead to increased morale and productivity.
Lower Marketing Costs: Once you've established a good reputation, you'll be able to spend less on marketing and advertising. Your good reputation will attract new customers, and word-of-mouth will do the rest.
Better Ranking: Customer reviews are great for local SEO as Google uses them while deciding your ranking on the search engine results page.
What affects our online reputation?
There are a number of factors that can affect our online reputation. Here are a few of the most important ones:
Social Media: In today's world, social media is one of the most important factors regarding reputation. What customers say about you on Twitter, Facebook, and other social media sites can have a significant impact on your business.
Online Review Sites: Sites like Yelp, Google My Business, and TripAdvisor can also greatly impact your reputation. These sites are powerful because they're public, and they're often the first thing that comes up when someone does a search for your business.
News Articles: If you ever find yourself in the news, it's important to monitor what's being said about you. A positive news story can help improve your reputation, while a negative one can do serious damage.
Company's Website: Yes, that's correct. Your website can also affect your reputation. If you have a well-designed website that's easy to navigate, it will reflect positively on your business. On the other hand, if your website is out-of-date or difficult to use, it will reflect poorly on your company.
The keys to successful reputation marketing
Now that we've gone over the basics of reputation marketing let's take a look at some of the critical things you need to do in order to be successful.
Monitor your online reputation
The first step is to keep track of what's being said about your business online. You can do this by setting up Google Alerts, conducting review management by checking review sites regularly, and using social media monitoring tools.
Monitoring your online reputation is important because it allows you to take quick action if there's ever a problem. For example, if you see a negative review, you can reach out to the customer and try to resolve the issue.
Engage with your customers
It's not enough to simply monitor what's being said about your business online. You also need to engage with your customers. This means you should respond to reviews, both positive and negative. It also means being active on social media and in other online communities where your customers are talking about you.
When you engage with your customers, you show them that you're listening and that you care about their experience. This can go a long way towards building a good reputation.
Take steps to prevent negative feedback
Even if you're doing everything right, there's always a chance that someone will leave a bad review or say something negative about your business online. That's why it's important to take steps to prevent negative feedback in the first place.
Some things you can do to prevent negative feedback include:
Asking customers for feedback after they make a purchase
Making it easy for customers to contact you if they have a problem
Following up with customers after they've made a purchase
In essence, you want to show your customers that you're interested in their experience and that you're willing to take steps to improve it.
Prepare Ahead of Time for a Crisis
No matter how well you manage your online reputation, there's always a chance that something will go wrong. That's why it's important to have a crisis plan in place.
Your crisis plan should include things like:
Deciding who will be in charge of managing the crisis
Creating a list of potential problems that could arise
Creating a list of key stakeholders who need to be kept in the loop
Developing a communication plan for dealing with the media
By having a plan in place, you'll be able to take quick and effective action if there's ever a problem.
This will ensure that the crisis is contained and that your reputation is protected.
Use social media to your advantage
Social media can be both a blessing and a curse for businesses. On the one hand, it's a great way to connect with customers and build relationships. On the other hand, it can be a breeding ground for negative feedback.
The key is to use social media to your advantage. This means being active on platforms like Twitter and Facebook. It also means monitoring what's being said about you and responding quickly to any problems.
For instance, you can use social media to partner with influencers in your industry. This can help you get your brand in front of a larger audience and build trust with potential customers.
You can also use social media to run promotions and give away discounts. This is a great way to show your customers that you appreciate their business.
Finally, you can use social media to stay up-to-date on industry news and trends. This will help you keep your finger on your industry's pulse and ensure that your business is always ahead of the curve.
Make reputation marketing and management easy with Broadly
Reputation management isn't an easy nut to crack – especially for small businesses. You need to be proactive, monitor what's being said about you online, and take quick action if there's ever a problem. This is why we are here to help.
Broadly is the all-in-one solution for small businesses. We make it easy to get customer reviews and monitor your online reputation. We also offer a suite of tools to help you take quick action if there's ever a problem.
With Broadly, you can focus on running your business and leave the reputation management to us.
See what Broadly can do for your business in just 30 days