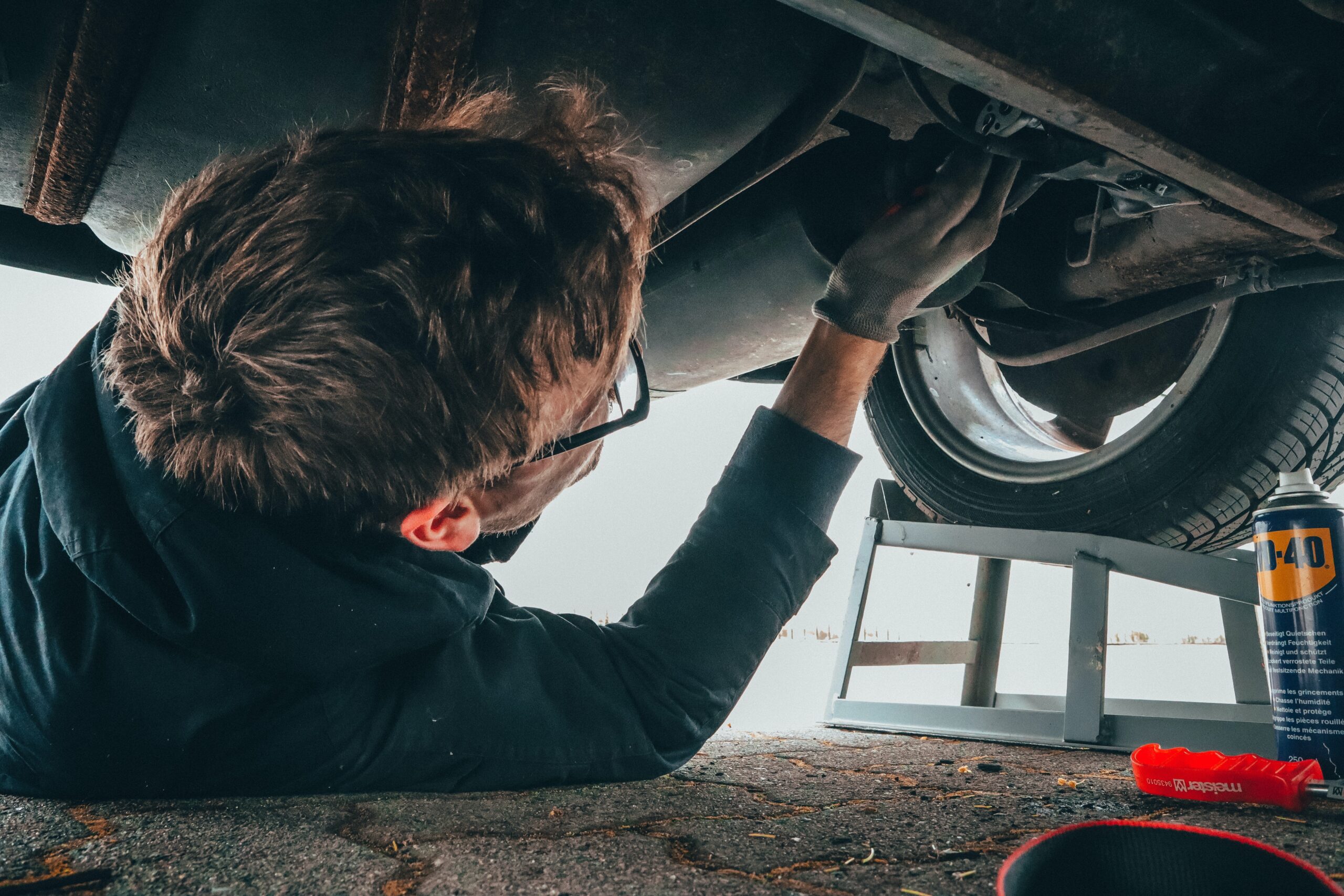 Top auto repair industry statistics
Americans love their cars.
Not only are vehicles deeply ingrained in the history of America, but they are essential to living our daily lives. Take one drive through any town or city in America, and you're sure to see dozens of repair shops and dealerships specializing in everything from basic maintenance services and oil changes to tires and automotive glass.
Let's take a deep dive into the world of automotive statistics because the numbers may surprise you.
Free Guide: How To Overcome Top Challenges For Auto Shop Owners in 2023
How big is the auto repair industry?
According to Allied Market Research, the automotive industry in North America will reach a market size of $78.4 billion in 2022.
Data from the industry experts at IBIS show that in 2021, the U.S. automotive industry put 15 million new cars on the road. This number is still way down from pre-pandemic levels but has slowly gone up year over year.
Nationwide, 282,637 automotive repair companies are currently in business, with 614,433 employees across multiple disciplines. CAGR is projected to hover right around 7% through 2030.
Worldwide, the automotive repair industry market share is $789.8 billion for 2021 and is projected to grow to $1.6 trillion by 2031. This equates to a worldwide CAGR of 7.6% from 2022 to 2031.
What's driving these numbers?
In the U.S., growth in the automotive repair industry is being driven by several factors:
An increasing number of motor vehicle registrations
Disposable income per capita
Older vehicles on the road
Declining new vehicle sales
Increased average number of miles driven
A higher number of vehicles on the road means a higher demand for automotive repair services. From 2017 to 2022, vehicle registration increased by 0.9% annually. This continues a trend seen throughout recent years, thanks to rising incomes and overall population growth.
Since the 2008 financial crisis, income has also been steadily increasing, despite the effects of a global pandemic. As a result, more families are foregoing DIY-type maintenance and instead entrusting local garages and shops to get the job done right.
A reduction in new vehicle sales, initially driven by supply chain issues during the pandemic, combined with overall advancements in vehicle quality over the last two decades, means people are keeping their vehicles longer than before. Today, the average age of a vehicle stands at 12.3 years, and it is growing every year.
Older cars need more maintenance and repair, which continues to bolster the automotive repair industry.
What are the most common auto repairs?
Maintenance services are the most common type of automotive repair service. This includes services that replace normal wear-and-tear on OEM auto parts with aftermarket parts designed to keep today's modern vehicles on the road longer.
The most common maintenance services include:
Oil change
Wiper blades
Air filter replacement
Scheduled maintenance (45k, 60k, 100k, etc.)
New tires
Battery replacement
Brake pad replacement and rotor resurfacing
Antifreeze and coolant
Engine tune-up
Wheel alignment and balancing
The most common type of maintenance is oil and filter replacement, which is projected to bring in $9.9 billion in 2022. Over the last five years, the oil change industry has grown 5.3%, which is only expected to grow even more in the next decade.
Since more cars are on the road, and the cars on the road are older, it's easy to see why maintenance services are poised for market growth as we move forward.
What is the most expensive type of auto repair?
Replacing an engine is the most expensive type of automotive service. This is due to the cost of parts and the amount of labor required to take apart an engine and put it back together again. Owners can expect an engine replacement to run anywhere from $5,000 to $20,000+, depending on the manufacturer. These types of repairs are rare, but they can happen.
However lucrative major repairs may seem, high-volume repairs, such as oil changes and brake jobs, will bring in more revenue over time and improve inventory management for auto shops.
Will electric cars eliminate mechanics?
The writing is on the wall.
According to Boston Consulting Group (BCG), statistics show that electric vehicles will be the most popular passenger vehicle by 2028, a full three years ahead of original estimates. This demand is thanks to government incentives, a growing charging network, reasonably priced vehicles and battery advancements that provide long-range capabilities.
Auto repair shops may be concerned that the electric car revolution spells doom for the local repair shop, but this couldn't be further from the truth.
Electric vehicles still need brakes, tires, automotive glass repair and collision repair, just like any ICE (internal combustion engine) vehicle. Shops may have to make investments in training and equipment to meet new requirements, but the opportunities are there.
Since the invention of the mass-produced automobile, this is the first time our country has redefined how we get from place to place. It's incredibly exciting, and auto repair shops should start making the transition right now.
Take the first step to better auto repair marketing with Broadly
Broadly has your back with automotive repair tools and auto repair marketing services that are designed to boost productivity and profitability.
Broadly helps boost your reputation by streamlining reviews from Google, Facebook and other sites into a single easy-to-use platform. Automatically encourage your customers to leave positive reviews and immediately get notified when a review is posted.
Increase conversion with AI-powered web chat, and streamline communication from all platforms into one Inbox. Broadly also works with over 500 shop management applications, so you can integrate the data you need to make a difference on your bottom line.
Marketing campaigns have never been easier with step-by-step tools that help shop owners drive business to their door. We've even streamlined payment with automated invoices sent right to your customer's phones and mobile payment options.
Running a thriving automotive repair business is tough. Want to see how Broadly can take some of the load off your shoulders?
See what Broadly can do for your business in just 30 days