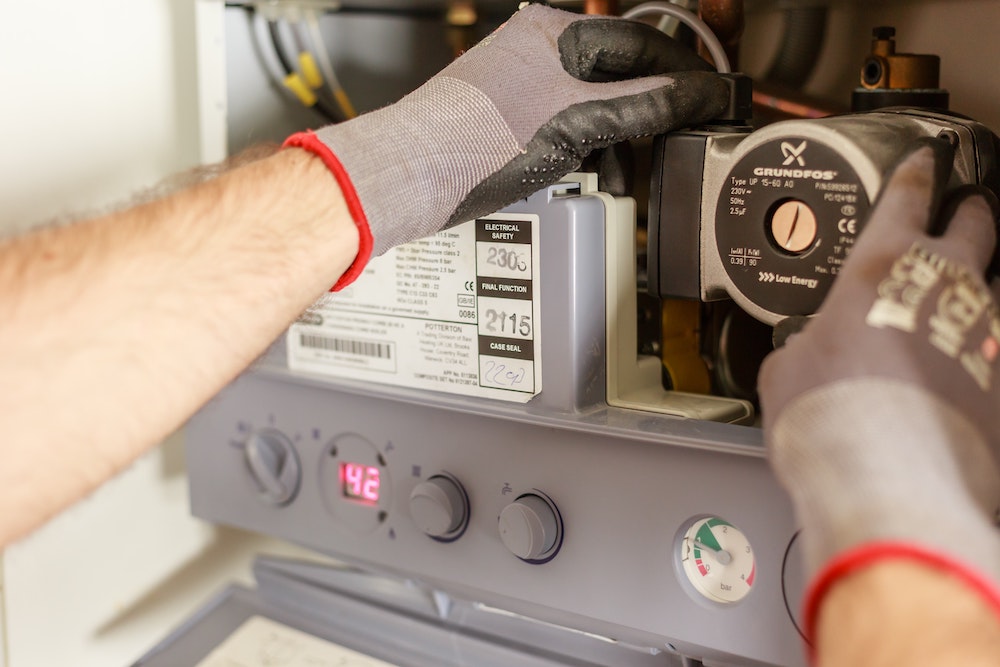 Digital marketing for plumbers: strategies to grow your business
Word-of-mouth is a classic growth strategy for plumbers, but in the digital age, it doesn't only occur in face-to-face conversations between neighbors — it also happens through online conversations on social media.
Plumbing businesses with an online presence can be more successful at building brand awareness and attracting potential customers than those who only use traditional marketing. 
With the right digital marketing strategies, like search engine optimization (SEO) and pay-per-click (PPC) advertising, plumbing companies can expand to new neighborhoods that local referrals might not reach. 
If you're looking to gain more business, a digital marketing plan may be just the solution you need. 
See what Broadly can do for your business in just 30 days
The benefits of digital marketing for plumbers
Increases brand awareness and improves credibility
Even if a potential customer hears about you from a friend, they're likely to do their own online research before hiring you. A professional website, established social media presence and high ratings on third-party review sites all show customers that your plumbing company is reputable. 
Providing detailed information about your plumbing services and transparent pricing online can help people feel more confident about working with your company. Relevant blog content on your web page can also demonstrate to customers that your business has expertise in the plumbing industry. 
Provides a consistent source of plumbing leads
When you invest in online marketing, new customers will come to you. They might find your company through positive reviews on social media platforms, a Google search for local plumbing companies, business listings in online directories or a paid advertisement. 
Results in higher conversion rates
Digital marketing helps your business reach its target audience more precisely, making it more cost-effective than strategies such as direct mail advertising. For example, Facebook and Google ads allow you to reach customers in your service area based on what they're looking for online. 
Local search engine optimization helps draw in potential clients who are more likely to do business with you than people who aren't actively searching for plumbing services. 
Provides measurable results to guide future marketing strategies
It's difficult to assess the results of traditional advertising. You can't know how many people heard your radio advertisement before hiring you. 
Digital marketing, on the other hand, is driven by data. You can evaluate how many people Google your business, how many times an ad is viewed, how many website visitors you get because of your marketing efforts and the return on your investment. That knowledge can help you adjust your internet marketing strategy to be more cost-effective over time. 
Helps retain existing customers through digital communications
Digital marketing campaigns aren't just about growing your customer base—they also help you get repeat business. Plumbing contractors can send email subscribers personalized coupons and appointment reminders. A periodic newsletter keeps them informed about new services and can provide tips about water conservation and home maintenance so your plumbing business remains on their radar. 
Top digital marketing solutions for plumbers
Business website
It's crucial for plumbing companies to establish a mobile-friendly website as part of their plumbing marketing strategy. A plumbing website can include testimonials, pricing and packages, your phone number and other contact information. A web chat feature on your website enables you to immediately engage with new customers.
Search engine optimization and local SEO
SEO is a strategy for boosting your company's search engine ranking to bring more traffic to your website and reach more potential customers. 28% of searches for local businesses result in the customer making a purchase, so it's especially important to optimize your website for local searches. 
Some plumbing businesses may choose to invest in SEO services, since a poor ranking can be detrimental. It's difficult for potential customers to find your business if it doesn't show up on the first page of search results. 
Pay-per-click advertising
Using a PPC program, like Google's Local Services Ads, puts your business in front of more potential customers when they Google plumbing contractors. People searching for local plumbing services will immediately see your business in the top results. The best part is, you only pay when a potential client clicks through to your website. 
Email marketing
Email marketing enables you to stay in touch with existing customers and new subscribers. You might send newsletters, coupons, service reminders, announcements and even holiday cards. 
With consistent communication, your customers will remember your business next time they need plumbing services, and potential clients may be more motivated to schedule an appointment. 
Social media marketing
Another way to promote your business online is through social media marketing. A whopping 97% of businesses use Facebook, the platform with the most monthly users, for content marketing. 
Create profiles on social media platforms, such as Facebook, LinkedIn, Twitter, Instagram, Google Business Profile (formerly Google My Business) and Nextdoor. Creating a video for YouTube also goes a long way in promoting your business. 
Encourage customers to interact with you on social media by including links to your profiles on your website and remember to post regularly to stay at the forefront of customers' minds. 
Broadly is a one-stop marketing tool for plumbers
You don't need to hire a digital marketing agency or pay for web design services to grow your business. Broadly has all the tools you need to attract and retain customers, including review management software to help your business stand out, website design with web chat to elevate your customer experience and email marketing campaigns with templates designed for the plumbing industry.
See what Broadly can do for your business in just 30 days