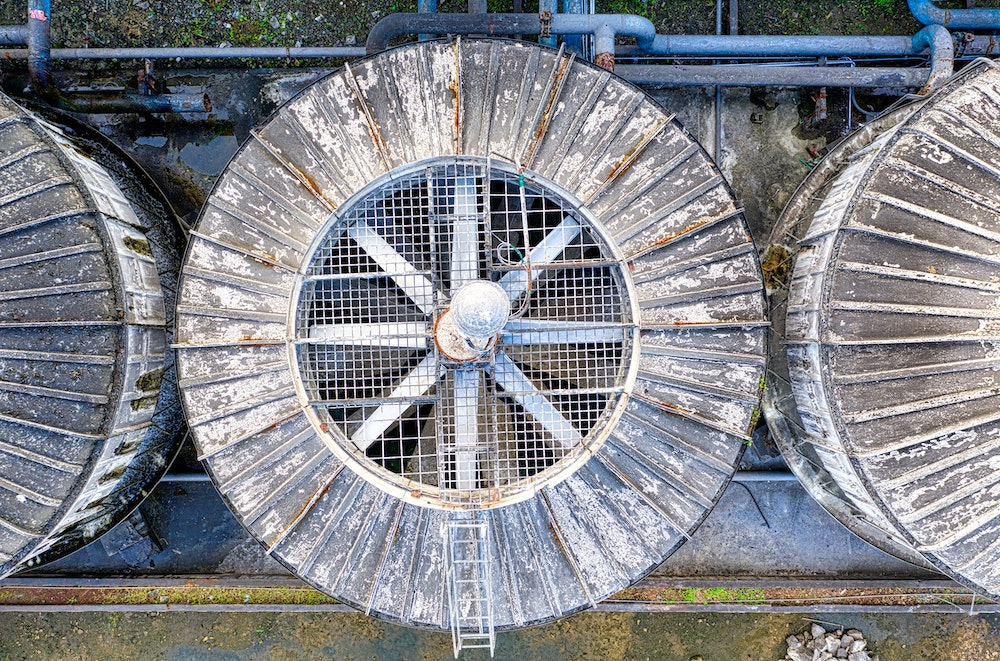 Essentials to Boost Your HVAC SEO
Search engine optimization (SEO) is essential for all business owners, especially small business owners with an HVAC business and solo HVAC contractors. 
Organic traffic via search engines, such as Google Search and Bing, is usually a top source of website traffic for businesses. That's why HVAC SEO and local SEO, in particular, is an important component of any digital marketing strategy for HVAC companies.
So if you're ready to build out your SEO strategy for your HVAC services and improve your overall business metrics, let's dive into what it takes to boost SEO for small businesses and local HVAC companies like yours.
Everything you need to know about SEO for HVAC businesses
See what Broadly can do for your business in just 30 days
You don't have to be a marketing expert to understand the value of SEO for your HVAC business. Half of all visits to local businesses' websites come directly from potential customers using search engines, such as Google. 
Google surpasses other digital marketing channels. For instance, social media accounts for less than 5% of traffic local business websites receive. 
What does SEO do?
Search engine optimization is a powerful internet marketing strategy that helps businesses appear higher in search engine results. 
It's well known that most customers only engage with the top 10 results in search engines such as Google — over 28% of people click on the first Google Search result — which is why your page rankings matter so much. 
By following SEO guidelines put forth by Google and other search engines, you help your business claim the top spots in local SEO results for target keyword searches related to your HVAC services in your service area.
What are the most important components of SEO?
According to Search Engine Land, there are four key components of SEO that matter the most for receiving high rankings from search engine algorithms. These influence your ability to reach potential customers and include your HVAC website's technical SEO, content, on-site SEO and off-site SEO.
1: Technical SEO
Search engines, such as Google and Bing, need to be able to crawl (see and explore) your website to know which pages to index and show in search engine results. Plus, your business website should:
Be mobile optimized for your target audience using mobile devices
Load quickly as site speed is an important part of enhancing the user experience
Have a clear structure as part of your web design
2: Content
In Google's own SEO guide, the search engine says that "creating compelling and useful content will likely influence your website" more than any other factor. As you plan out your content marketing strategy, Google says the best way to optimize your website's content is to:
Know what your customers want and give that to them
Use Google Ads Keyword Planner to conduct keyword research to find the right keywords for your HVAC services 
Use Google Search Console to see the top search queries that are leading potential customers to your website to guide future content creation efforts
Produce fresh, original content that's easy to read and fosters brand trust among your potential customers 
3: On-site SEO
Want to show up at the top of the first page of Google Search engine results? Be sure to optimize your entire online presence, as well as prioritize individual page SEO. The SEO experts at Search Engine Land recommend focusing on:
Effective keyword research using the terms your target audience uses when conducting searches
Using the right keywords across your content marketing, including your web pages' titles, URLs and meta descriptions
4: Off-site SEO (AKA link building)
Getting other companies' websites to link to your HVAC website is an important way to boost your online visibility. Increasing the number of backlinks or citations to your website from high-quality domains of authority is one of many ranking factors that influences Google rankings. 
To find out where you stand today, you can check your Google Analytics to see the websites that are currently sending referrals—new customers—to your HVAC website.
Another link building tactic is to consider other home service providers you could partner with and link to each other's websites. 
In Google's SEO guide, the search engine recommends promoting your website via social media and claiming your business Google Business Profile (formerly Google My Business) to promote your business on Google Maps and Google Search. 
You may also benefit from adding your HVAC services, HVAC website and phone number to local directories, such as Yelp. 
How long does it take for SEO to update?
If you put effort into SEO campaigns and make changes to improve your HVAC SEO rankings, your HVAC business may see improvements in your search engine optimization and website traffic within as little as a few months or as long as up to a year, according to Search Engine Journal. 
The publication explains that the exact amount of time it takes to see the impact of your SEO strategy for your HVAC website depends on a few key ranking factors:
The competition you're up against
The volume of inbound links pointing to your HVAC website from high-quality websites
How consistently you add new content to your website
How can I grow my HVAC business using SEO?
By improving your HVAC SEO strategy and optimizing your site rankings, you can:
Increase your search visibility in local search, ideally showing up at the top of search engine results pages and earning higher search rankings.
Reach a higher volume of potential customers and homeowners through organic search.
Drive lead generation efforts by getting more people to land on your website and potentially become new customers. Check out this guide on how to generate leads for more insights on how to convert your website visitors into potential HVAC customers. 
Deliver a stronger conversion rate from organic search. The higher you show up in local SEO, the more likely you are to have a higher conversion from search.
Boost your business metrics with more potential customers visiting your HVAC website, and your chances of getting more business from homeowners go up.
Improve your small business SEO with Broadly
HVAC industry professionals trust Broadly for the wide range of HVAC marketing solutions. 
If you need to revamp your website design to optimize it for mobile devices, the team is ready to provide high-end results at a reasonable price. Improve your search engine ranking by managing your online reputation from a single intuitive dashboard that consolidates customer reviews from across social media platforms, including Facebook and Google. 
Want to see how we can help you strengthen your online presence, improve your lead generation efforts and gain new customers?
See what Broadly can do for your business in just 30 days