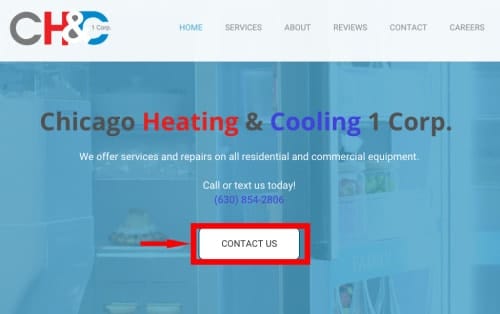 Websites 101: what your HVAC company website needs and why
More than ever, consumers are going online to learn more about products and services. The more money a consumer intends to spend, the more likely she is going to start her buying journey online. While many successful HVAC companies recognize this, we are always amazed that some are continuing to do business without a website! Some companies believe that their Facebook page or other social media account is enough to get the word out. However, many consumers are not searching for product or service information on Facebook. Your website is a much better opportunity to tell customers about your company and why they should do business with you.
Tell the world what you want them to know about your company with a website. It doesn't have to be flashy, but if you believe that it represents you and your company, you can attract the right customers for the right reasons.
We recommend the following essentials to get started, using the Chicago Heating & Cooling 1 Corp website as an example.
See what Broadly can do for your business in just 30 days
Include clear contact information
Your website should clearly display your company name, address, phone number, and contact email address – ideally on each page. Consumers should have a clear idea of who you are and how to get in touch with your team. A "Contact Us" button is a clear and easy way to direct them: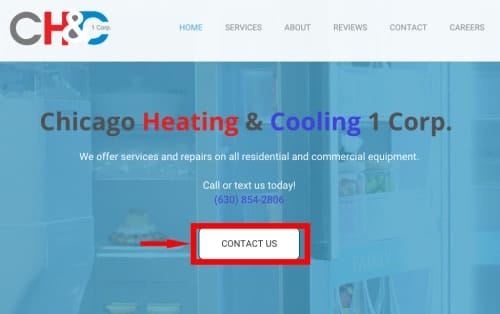 Contact form
A contact form is a great way for customers to get in touch and describe what they are looking for when they are unable to call or outside of business hours: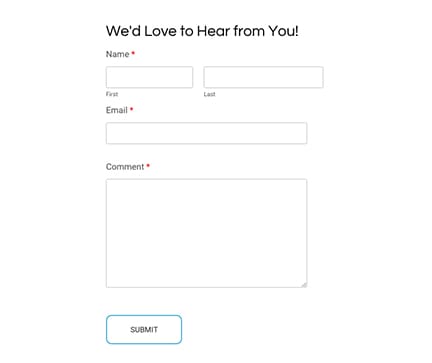 Top-level navigation
Consumers have become accustomed to finding a menu of options at the top of the page. We recommend following this best practice to ensure that your prospective customers – and search engines – can easily find the information they need:

Mobile responsiveness
It's critical to ensure that your site is mobile-friendly. With mobile search overtaking desktop traffic, your company's website must be read with ease by customers on the go. Ensure that click-to-dial is enabled for mobile users every time your phone number is listed: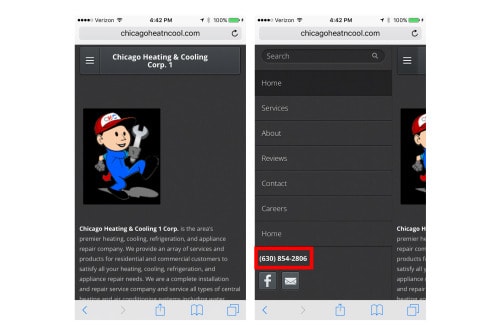 A menu of services
Consumers need to gain an understanding of your services to determine whether you're the right company to solve their problems. Make this easy to find by including your menu of services in the top-level navigation menu: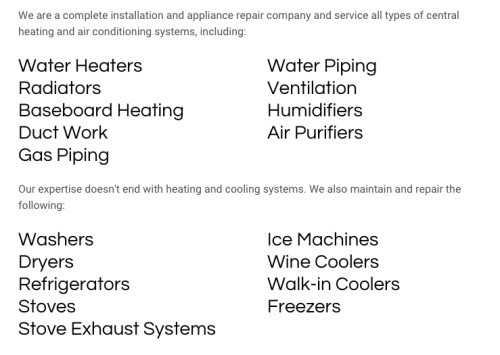 Customer reviews:
Include customer reviews on your website to build credibility and earn trust from prospective customers. We recommend using the word "Reviews", rather than "Testimonials", to improve your presence in search: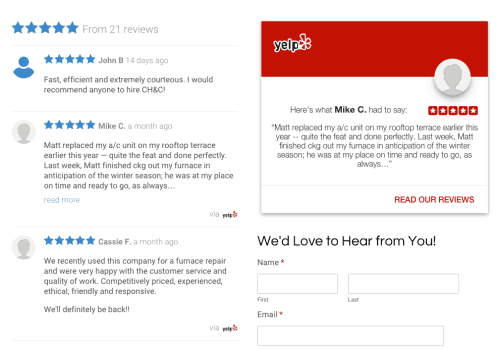 About us page
Personalize your company website by including an "About Us" page. You may also want to include information about your service area here or on your contact page.
Use photos wherever possible to match faces with the services you provide.
Photos of your service vehicles are also a good idea, as consumers like to recognize your company's van when it pulls up to their home for the first time: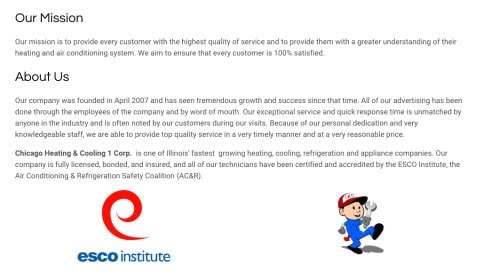 These essentials will serve as the foundation for a great HVAC company website. As your online presence grows, consider adding a blog, special offers, or a career page, as necessary. When customers call, ask how they found your company. Your website will serve as a powerful marketing tool and ultimately drive more business for your company.
This week's post was co-authored by Anastasia Harold of Coolfront. Coolfront is a zero-cost flat rate pricing mobile app for service companies. Want to grow your profit, get organized and be more efficient in the field? Sign up for your Coolfront trial.