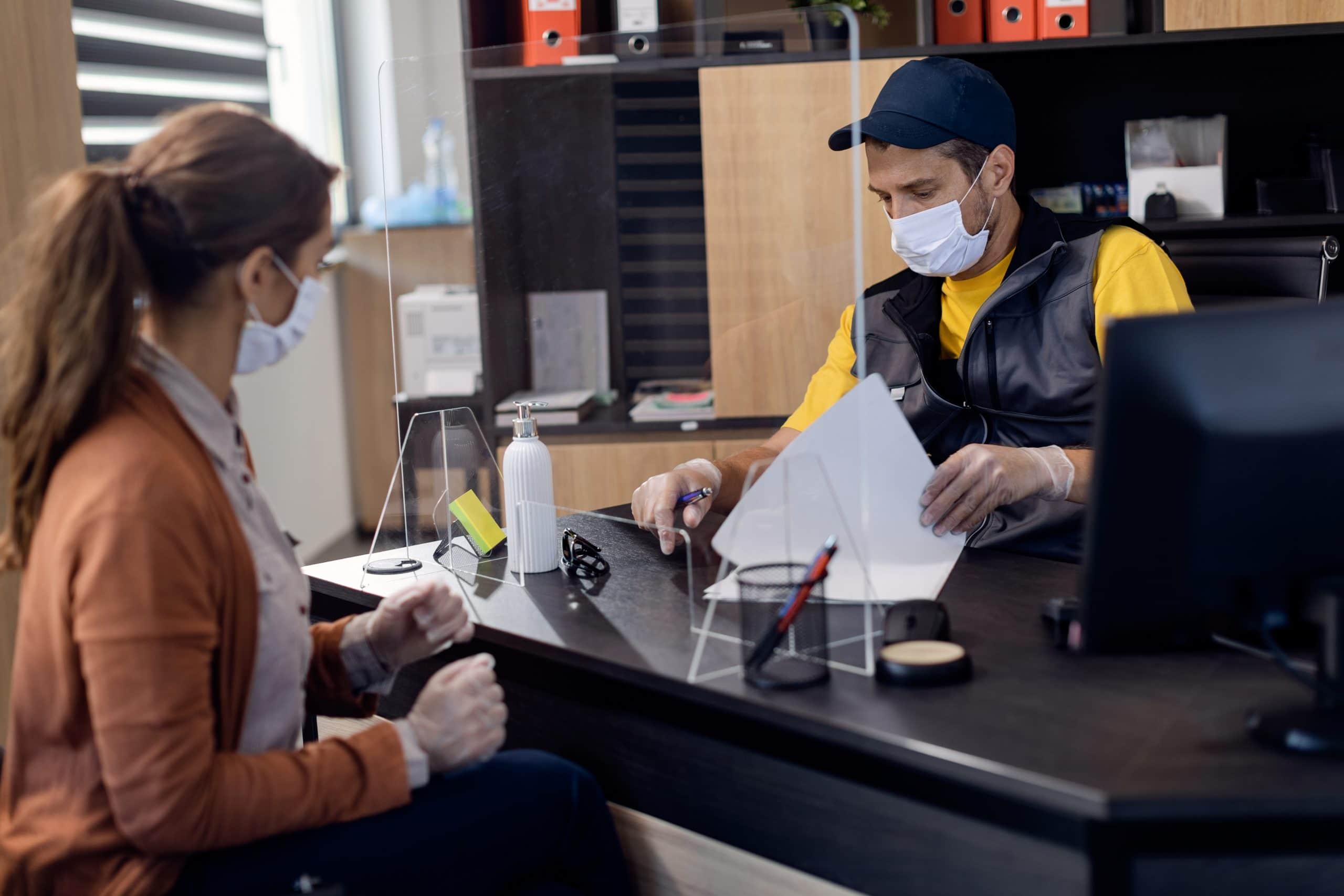 How 2020 Changed the Way Auto Shops Do Business
The auto repair industry wasn't hit as hard as many others in 2020 since auto repair was considered an essential service and shops were able to stay open. Even so, the pandemic has changed the industry on many levels, from the services offered to how to reach customers.
We did see many shops lose critical revenue and close. And, if it weren't for PPP loans and other federal aid, those numbers would've been even higher.
However, we also saw a lot of shop owners see new opportunities last year and even grow their business. We spoke to two auto repair experts about what set these business owners apart and how those shops that thrived in 2020 are continuing to do so in 2021.
Download Now: Responding to Reviews Guide & Checklist: How to Take Charge of Your Online Reviews and Earn More Business [Free Resource]
1. Auto shops are charging more.
At the start of the quarantine, as shops lost critical revenue they needed to keep the doors open, many of them began to reconsider how they were running their business: what they were charging and what their expenses were.
"2020 was a turning point for shops," said Cecil Bullard, CEO of the Institute for Automotive Business Excellence. "It's harder and harder now to be a good old boy shop, and easier or more cost-effective to become a more professional business with a higher rate so that you can pay highly qualified lead technicians."
Long before last year, cars were becoming more complex and requiring more specialized, computer-driven machinery and trained techs to repair. But before last year, many shops were barely skating by using non-competitive rates and out-of-date practices.
The COVID-19 crisis acted as a reality check about what it would take to stay open and profitable. Ultimately, it came down to charging enough to afford better equipment and talent.
Since the start of this year, Bullard is seeing shops raise their rates as much as $30 an hour, which wouldn't have happened before 2020. And these are the shops that are growing.
2. Owners are buying or opening new shops.
Besides raising their rates, another trend we're seeing is shops opening up new locations or buying out their competition.
Prior to 2020, between eight and 10% of Bullard's clients owned multiple shops. This year, that number has increased to 20%.
"We've seen a considerable increase in guys going out and finding shops to buy. And, at the same time, it's getting harder and harder for the small guy to compete because of the cost of things: finding and being able to pay a good tech, and the equipment costs, etc."
One of the biggest reasons these new owners are succeeding where the previous shop owners weren't is by increasing the average ticket price.
Bullard pointed to a shop owner who recently bought a second shop that had a great reputation and customer base but wasn't making money. The shop's average ticket size was about $180. The new owner came in and began looking for cross-selling and upsell opportunities by doing more thorough inspections and pointing out issues. His average ticket was about $450 in the first month and has grown to $700.
"They're about a year in, and it was making a profit from day one, but it didn't make any profits for the previous owner," Bullard explained.
3. They're including more value-added services.
According to Maylan Newton, CEO of the Educational Seminars Institute for Automotive Management Specialists, shop owners split into two camps last year. There were owners who got scared and froze, attempting to wait the pandemic out, and there were owners who saw new opportunities. Guess which shops grew last year?
Many of these new opportunities involved offering concierge services like pick up and delivery services.
"We actually had a client who contacted their customers and said, 'Look, we know you're probably not driving your car as much as you'd like. If you would want, we'll come and pick your car up, take it for a short drive, bring it by the shop, check the tire pressure and other levels, and we'll put it back in your driveway at no charge," Newton explained.
Bullard, too, saw many shops begin to add touch-free services. "You can drop your car off, and you don't even go inside the building. A lot more work is being done online and a lot less in person."
But now that things are opening up again, many shop owners are dropping these services. To Newton, this is a mistake. "Instead of eliminating them, they need to be a value-added service."
Once you offer customers a specific service or perk, it becomes a part of what sets your shop apart and a way that you add value to your customer. You don't want to just take away that value.
Once again, the ability to continue offering these types of value comes back down to what you charge. "Having a properly set rate means you can provide services like car pick-up and delivery as part of your normal business operations," Newton said.
4. They're focusing on timely, strategic marketing strategies.
Instead of relying on generic marketing tactics, Newton saw shop owners become more strategic. "Some of my clients didn't increase their advertising, but they changed their advertising to be more about how they help the community. And by helping the community, people were more willing to spend money with them at a time when money was a little bit tighter," he said.
Across industries, businesses seized on volunteer opportunities and offered discounts to first responders. But there were other ways that auto shops supported their communities during the crisis. For instance, many of Newton's clients went into educational mode and offered resources about issues that can occur when a car sits for weeks without use. (And, in turn, offered concierge services related to these educational moments.)
This community focus may or may not continue beyond the COVID-19 crisis, but it's a way for shops to continue setting themselves apart in their communities.
Besides having a community focus, Newton advises shop owners to keep thinking about how to keep marketing messages timely. For instance, now that things are opening up again and folks that have been stir-crazy are thinking about traveling, Newton sees shop owners promoting things like getting your car ready for a road trip.
5.  They're more consistent and transparent about safety protocols.
Safety protocols such as wearing masks or sanitizing cars will continue to be important for the foreseeable future because people are still cautious or afraid. 
"I don't think that should stop no matter what the CDC says or how many people have been inoculated," Newton advised. "That's just good business practice right now, and it will be for a long time."
How Do You Compete?
If you're a shop owner struggling with how to raise prices or compete with new competition, here are some takeaways:
Don't do it alone. Working with an industry-knowledgable coach like Bullard or Newton can help you find ways to add more value to your customers and be ready to raise your prices.
Be proactive. Those shops that are growing are also being proactive about reengaging with past customers. If you haven't heard from a customer in six months or longer, it's time to follow up through service reminders or other offers. 
Utilize your reputation. Win more new customers shopping for auto services on Google or Yelp by having better ratings and more reviews than your competition. Customers are willing to pay more when there's proof you're the best shop in the area.
Do you need help getting more reviews and earning more business? Broadly can help. Schedule your free demo today.