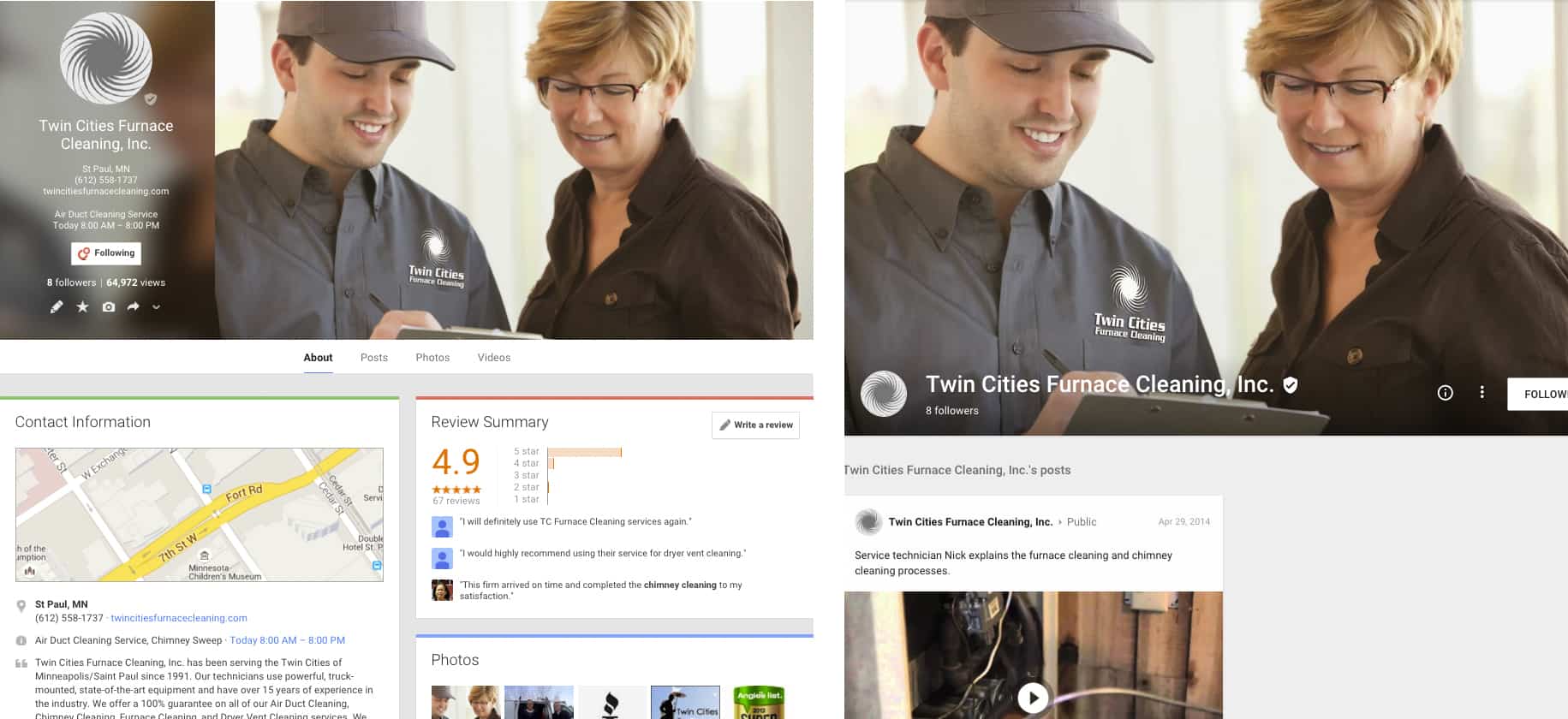 How Google changes affect your business page
In mid-November, Google made changes highlighting its community features on Google+. This has made streamlining the appearance of local business pages pervasive online. While the update does affect how a Google+ page looks, it does not drastically affect how a business should manage its presence on Google.
To start, here's a closer look at a page (before, left, and after):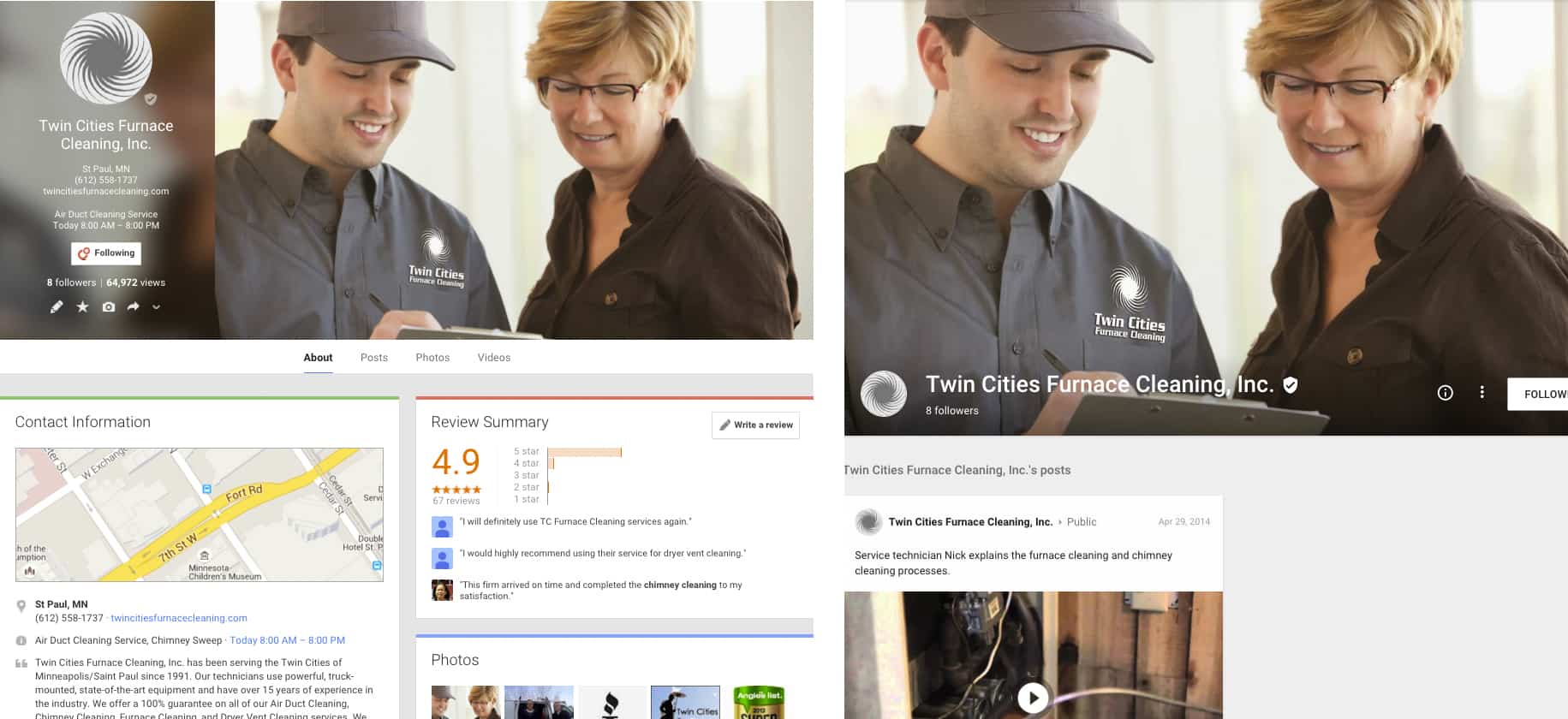 The previous design (above, left) includes the following business information: a business description, the number of page followers, pageviews, a map, a review summary, photos, review details, and posts.
By contrast, the new design (above, right): a larger image area, the number of page followers, and posts. It no longer includes: contact information, a map, a business description, a review summary, and reviews.
At first blush, businesses may now think it's less critical to maintain their pages and manage Google reviews, but we disagree. Here's why:
Star ratings and contact info appear in category searches.
For instance, a search of "Furnace cleaning St. Paul" shows the following initial results, with a star rating and contact info prominently displayed: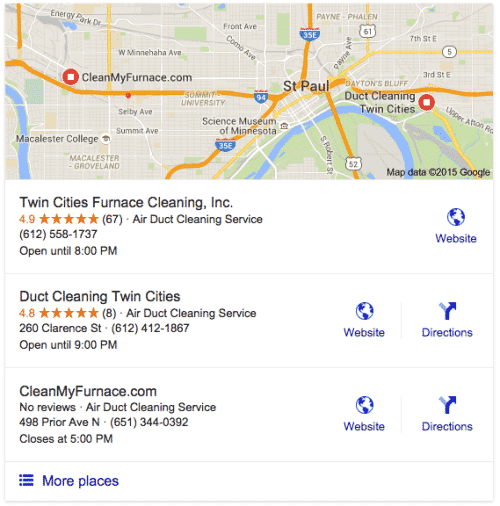 Business details and reviews appear in business name searches
A search for "Twin Cities Furnace Cleaning" will show the business details on the right side of a Google search (example below, left). Selecting "Google reviews" will give users easy access to all customer reviews: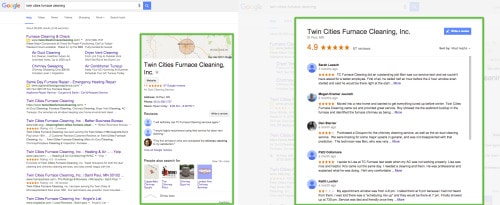 Business details and a review summary appear in Google Maps
Searching for "Twin Cities Furnace Cleaning" shows the location or service area and highlights business details with a review summary: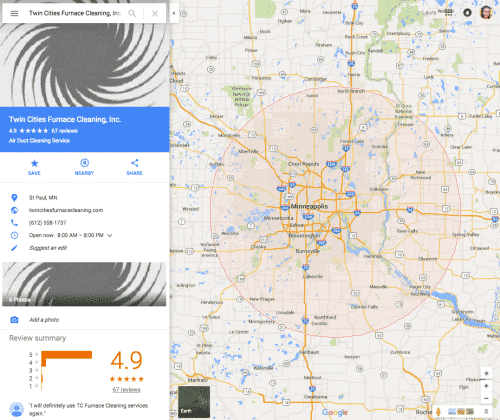 Remember, consumers overwhelmingly pick Google to search for and learn more about local businesses. Following this update, it's just as important to stay current with your business's contact information and manage your customer feedback.
As of now, users must opt in to see updated business pages. However, we envision these changes will become the default view in the future.
If you're a current customer and have questions, call your account manager or write to [email protected]. If you're considering partnering with Broadly, please get in touch to learn more.