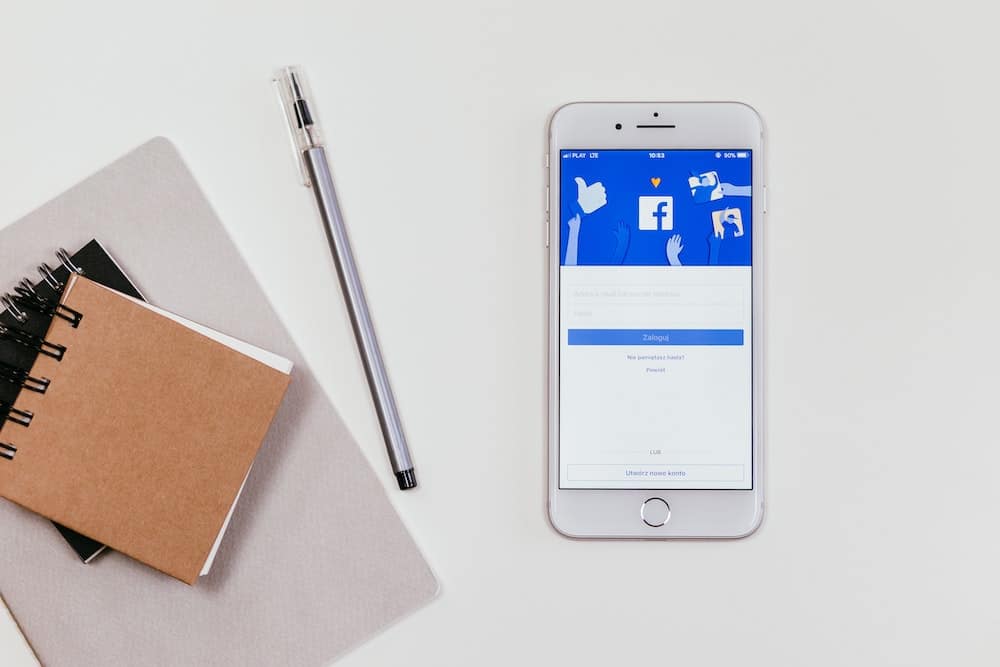 How to see reviews on Facebook Business Page
Facebook reviews are an important part of your business, and they can help potential leads make decisions about becoming a customer. To leverage your reviews, you need to ensure they are easy to find on your Facebook Business Page. 
Your Facebook reviews and previous star ratings can help potential customers research your business and understand customer satisfaction. Reviews extend beyond Facebook, so you can apply reputation management strategies for Google reviews or other sites.
Free Guide: 10 Tips To Get More Customers From Facebook
Why can't i see reviews on my Facebook business page?
Reviews benefit your marketing strategy, but what happens if your reviews aren't showing up on your Facebook Business Page? You may not be able to see your reviews on Facebook because you don't have reviews turned on, or your reviews tab may be hidden on your business profile. 
To make sure customer reviews are visible, first check to ensure that the review function is turned on. To do so, go to your Facebook business page and follow these steps: 
Go to "Page Settings"
Find "Templates and Tabs" 
Toggle the "Review" button if it is not active 
If the review button is turned on, you'll want to ensure that your reviews are visible on your platform. Facebook allows you to reorganize the tabs or sections of your Facebook business profile. Sometimes, you may have more tabs than can be shown at one time, so your review tab is left in the dark.
To reorganize your tabs, go back to the Templates and Tabs section of your Facebook settings. Here you can reorganize the tabs so your reviews tab is higher in the navigation menu.
Facebook reviews vs. recommendations
Facebook reviews and recommendations are ways for your business to get added exposure. Reviews live on your Facebook Business Page and can be viewed by anyone who visits. As a business owner, you can respond to these reviews (and should). Potential customers will look at online reviews to see how you treat customers, along with any negative or positive things that they could expect. 
Facebook recommendations allow people to share businesses that they would recommend. Facebook users can choose to post a recommendation to their profile. Users can also respond to other users' Facebook posts and leave a recommendation about a business. 
How to use Facebook Business Manager to manage reviews and recommendations
It's important for local businesses to manage reviews and recommendations. To do so, you can access your reviews from the Meta Business Suite or in Business Manager. Here, you can respond to reviews, report or flag a review that Facebook should look into.  
To access your reviews in Business Manager, follow these steps:
Head to "All Tools"
Choose "Engage Customers"
Select "Ratings and Reviews"
In the Meta Business Suite: 
Head to "More Tools"
Select "Ratings and Reviews"
Best practices for Facebook business pages
Your Facebook Business Page can be an effective part of your marketing strategy. A Facebook Business Page allows you to get noticed more by potential customers, and it can be an extension of your website in many ways. Not only is it customizable for your business, but a growing number of people are also using social media sites as search engines. Instead of heading to Google or Bing, users look for your business directly on Facebook. 
Here are a few best practices regarding a Facebook business page. 
Add business information
If you're just now setting up a Facebook Business Page, or you're looking to update yours, one of the most important things to do is to fill it with pertinent information. Facebook offers many ways to customize your Facebook business profile. Be creative and treat your Facebook Business Page like a second website. 
Encourage reviews and respond
Whether it's a positive or negative review, consumers like to see how your business responds. As part of your Facebook strategy, you should be reading your reviews and responding to both the positive reviews and any concerns voiced by your customers. 
Be active 
You can't just create a business profile and never look at it again. In order for it to be successful, you need to be posting, commenting and interacting with people on the platform. While this may seem daunting, you don't have to let it take over your life. Focus on what you can do and create a plan around that. 
Boost your social media presence with Broadly
For small business owners, managing your Facebook account and other social media platforms can be overwhelming. If you add in managing your online reputation and responding to reviews, it may be too much for a business owner to handle. 
The good news is that Broadly can help. Broadly's team of experts knows exactly what your business needs regarding marketing and social media, and they can help you create the right strategy for your business. 
See what Broadly can do for your business in just 30 days