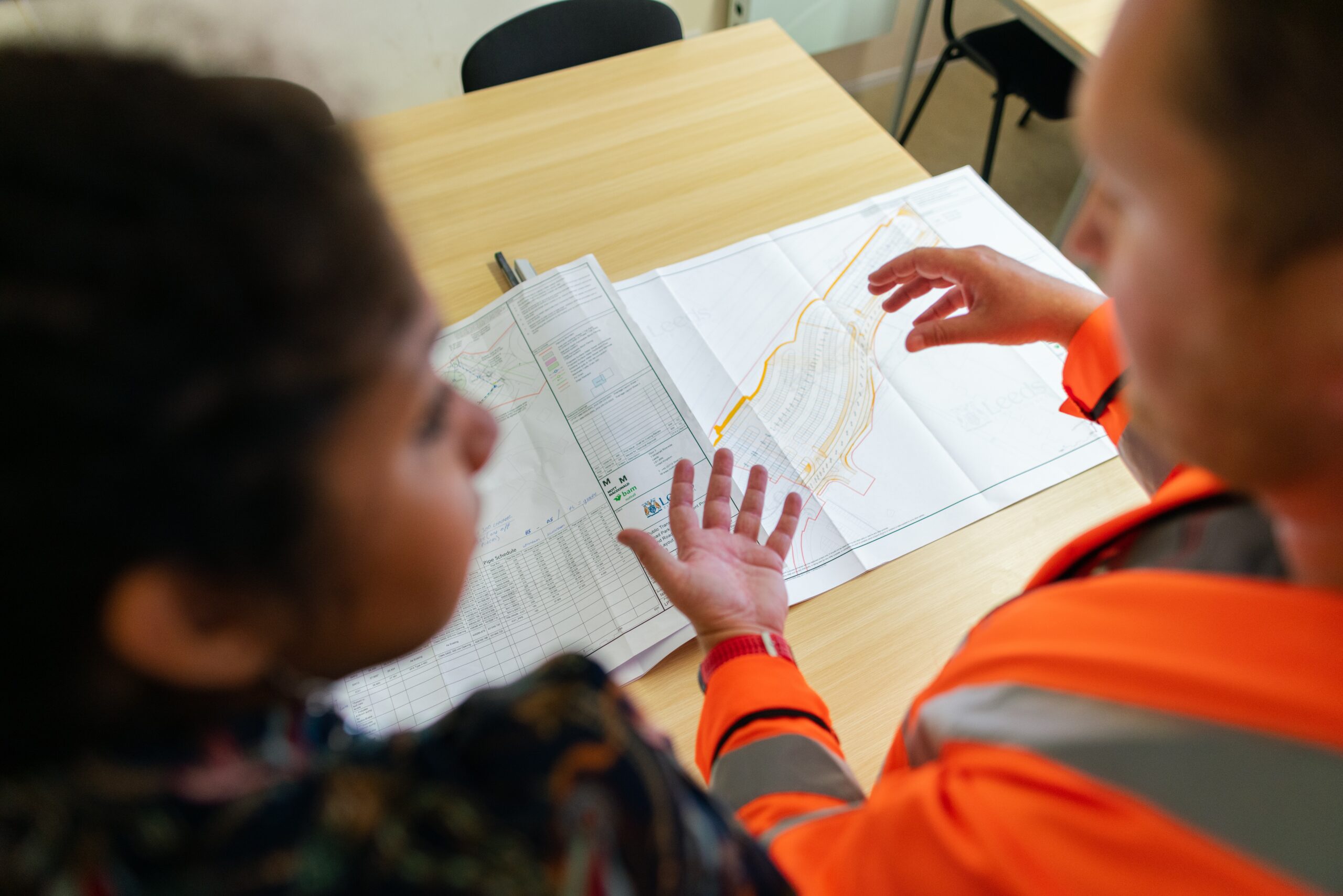 8 tips for building contractor leads
The construction industry thrives off referrals from existing customers, but developing a lead generation strategy doesn't always come easy to contractors who spend their day on-site. Set your construction business apart from the competition and grow your business with a focused lead generation strategy.
How do I get more leads as a contractor?
Finding leads can be challenging for home improvement professionals and general contractors. Designing a lead generation strategy starts with having a solid online presence and customers willing to help you build your business with referrals. Start with these eight steps to improve lead capture and strengthen your sales pipeline.
See what Broadly can do for your business in just 30 days
1. Optimize your website
Your website is a reflection of your construction business. In a sea of unreliable builders and contractors, leverage your website to set yourself apart. The website may be a lead's first impression of your business. Make it easy to navigate, responsive for different devices and well-organized.
If a website visitor thinks your website looks professional, they will be more likely to request more information. Make it easy for qualified leads to reach out with a simple contact form to get the conversation started.
2. Create great content
Content marketing is a valuable tool for building an online presence. Create a hub of information with common questions and helpful information to pique your customer's interest. All digital marketing content on the website should be optimized for search engines. Amplify your message with a blog, written and video tutorials, social integrations and more.
3. Email marketing
Follow-up with existing customers and leads with regular emails. Database management with a CRM (customer relationship management) system is critical for communicating with your different audiences. Email marketing can be used for seasonal marketing efforts, to promote offers or to share general announcements and updates about your business.
4. Social media
A social media presence is crucial for all businesses, even independent contractors and small construction companies. Use them to build a community around your business and share pictures of your construction projects.
Existing customers may be thrilled to share testimonials and help spread the word. Referrals are a great source of business, and channels like Facebook, Instagram, YouTube and TikTok continue to be widely used to raise awareness for a business.
5. Local SEO
Use content marketing and strategic search engine optimization (SEO) strategies to hyper-focus your content for your local market. You can use these strategies to rise to the top of local search results, increase local brand awareness and compete for leads and new projects right in your own service area.
6. Ask for referrals
Did you have a great experience with an existing customer? Not only may they be more inclined to contact you again for future projects, but they're also probably happy to refer you to their friends and family members. Sometimes you have to ask to get the process started.
Maintain a social media presence and invite your customers to tag you in their photos. Drop a hint that you'd appreciate it if they shared your content, too!
Lastly, some general contractors develop incentive programs to encourage customers to make referrals. Asking for referrals isn't always easy, but if you ask the right people, they'll be happy to help you grow your business through word of mouth.
7. Ask for reviews
Social networks and customer review sites such as Facebook, Google Business Profile (formerly Google My Business) and Yelp are great for construction services. Asking for reviews is much like asking for referrals. Customers who don't have a referral may prefer to post publicly about their experience with your business.
When you begin to request reviews, remember to engage and respond to the reviews people leave! This shows you appreciate the feedback you receive. Positive reviews are an opportunity to show your gratitude, while neutral or negative reviews are chances to address concerns and make business changes.
8. Invest in paid advertising
Paid advertising can support construction lead generation and brand awareness, especially in competitive markets. When you've built and optimized your website, test paid advertising to get potential customers to your site to learn more about your business. Ads can be designed to support overall website traffic and conversion, but they're also a great way to highlight specialty skills and set yourself apart from the rest.
Bidding platforms
Bidding platforms are used to forecast reach and spend in your market. Advertisers like you can use them to target customer lists or develop custom segments. Understanding bidding platforms makes it easier to build keyword lists and establish a competitive presence in search results.
Paid ads
Building contractors can invest in competitive search ads to rise to the top of search results. They can also use video and display ad inventory to raise brand awareness. Strategic targeting makes it possible to get your ads in front of the right potential leads.
What is the most effective way to generate leads?
Your company's ability to generate new leads is critical to success. That's where Broadly can help you evolve your marketing strategy.
Invite your existing customers to help strengthen your online presence with reviews. When your target audience sees feedback from others that shows the high quality of your work, they will be more willing to invite you to bid on a new construction project.
Review solicitation and generation strategies can enhance your SEO, amplify your credibility and make it easier to find new clients for your business.
How do construction contractors get clients?
Residential construction and commercial construction leads aren't always easy to find, but a reliable contractor will let their reputation speak for itself.
Broadly can help you get more online reviews to showcase your talent. Stand out in a sea of local businesses. Align your construction marketing strategy and improve how you use your website to impress and capture quality leads. It's never been easier to attract potential clients, enhance your SEO and develop a stronger social media presence.
Ready to see how Broadly will improve lead generation for your construction business?
See what Broadly can do for your business in just 30 days