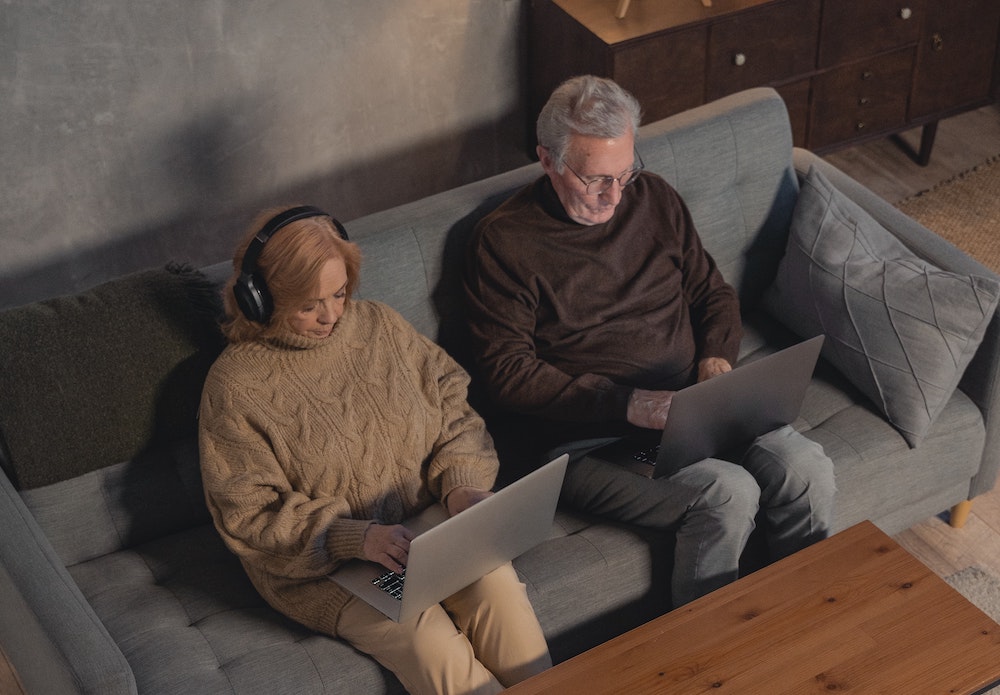 Top 5 trends to watch for in home services lead generation
Home services businesses depend on a steady flow of leads to generate new customers and income. A quality lead generation strategy can keep your pipeline filled with leads so your business has plenty of jobs.
Various home services lead generation trends can help you find more high-quality leads that will convert into new customers. With an effective lead generation program, you can win more high-paying jobs, increase revenue and grow your business.
See what Broadly can do for your business in just 30 days
How do I get home service leads?
When it comes to generating qualified leads, home services companies can explore many strategies: 
Optimize your website for search engines
Use digital marketing strategies, like content marketing
Develop a referral program to encourage referrals from past customers
Implement a public relations strategy to secure interviews in local media 
Utilize social media marketing to boost brand awareness and engage with your target audience
Encourage customers to leave reviews and testimonials that you can post on your website and social media
Experiment with online marketing strategies, like pay-per-click (PPC) advertising, to target homeowners 
Create an e-newsletter with home improvement tips for homeowners
List your business on directory sites such as Angi (formerly Angie's List), HomeAdvisor and Thumbtack
Purchase paid ads in the local services sections of community publications and websites
Combining just a few of these strategies can give your business a steady supply of new leads.
Top lead generation trends for home services
With so many options to generate leads, it's easy to stretch yourself too thin by trying to do everything at once. But with lead generation for home services, it's best to focus on a few lead generation strategies that work well together. 
If you're looking to simplify or build a new lead generation strategy, these five top lead generation trends for home services are an excellent place to start.
Optimize your website
Your website is an essential element in your lead generation strategy. Visitors to your social media profiles will probably visit your website for more information. You can direct traffic from your paid digital ads to your website. Meanwhile, referrals will almost certainly go straight to your website to learn more. 
That's why it's vital to ensure that your site looks professional and includes the critical information visitors want to see. Prospective customers will be looking for photos of your work, details about your services and an explanation of your service area. 
When you focus on search engine optimization, your website will generate more leads, too. Ensuring your site ranks high in local search terms that your target audience would use helps your business appear in search engine results. 
To capture those new leads, create a short form visitors can complete to request a free quote. That free quote form might be the landing page for your digital ads. The form should capture a lead's first name, phone number and email address, along with the type of quote they're looking for. 
With this information, you can reach out to the new lead and schedule a time to see their property and their project. A face-to-face visit is a valuable opportunity to demonstrate the value of your services and convert that lead into a new customer.
Get on the map with a Google Business Profile listing
If you haven't done so yet, it's definitely time to create or claim your Google Business Profile (formerly known as a Google My Business profile.) Google My Business listings will help your business show up in local search engine results. It increases your local search engine optimization and helps potential leads find your business more quickly. 
It's easy and free to claim your listing. Verify the accuracy of your business information, including your phone number and website. You can even optimize your profile with photos of your work, which will help you stand out from other home services businesses.
Use email marketing
Email marketing is a valuable tool for generating new leads and nurturing existing ones. With email marketing, it's easy to stay in touch with customers. When customers hear from you regularly, they will be more likely to contact you for new projects or mention your business to a friend who needs your services. 
You can also use email to engage new leads you've gained from other sources, like your website. Sending informative emails helps establish trust and shows that you're an authority in the home services industry. This familiarity will make your leads feel more comfortable asking questions or requesting a quote. 
Focus on reputation management
List your business on review websites, such as Yelp and Google reviews, which will make it easier to manage and respond to your reviews. Other sites, such as Facebook, Angi and the Better Business Bureau (BBB), also allow your customers to leave detailed reviews. 
These reviews play a critical role in giving potential leads confidence in your business, and pages of positive reviews can encourage leads to reach out to you for more information. Ask your happy customers to leave you a review and be sure to thank them after they do. 
You can also give previous customers business cards to hand out. Even in our digital world, word-of-mouth recommendations are still a valuable source of new leads. 
Engage with your audience on social media
Social media platforms are a great place to engage with your target audience. Social media platforms, such as Facebook and Instagram business pages, are ideal for showcasing before-and-after photos, answering FAQs and providing advice about your home services. 
To keep your social media marketing manageable, start off with just one platform and make an effort to post regularly, at least a couple of times per week. You will also need to promptly respond to comments and messages, so budget time to spend managing your pages daily. 
Trust Broadly for home services lead generation solutions
Broadly can help you drive leads for your home services business with Web Chat technology, email marketing Campaigns and more. Our Reviews platform consolidates customers reviews from various sites, so you can view and respond from one place. We'll also work with you to design a mobile-friendly Website optimized with keywords. 
With Broadly, you can improve your online marketing and lead generation to build strong customer relationships. Our broad range of services will assist you every step of the way. 
See what Broadly can do for your business in just 30 days