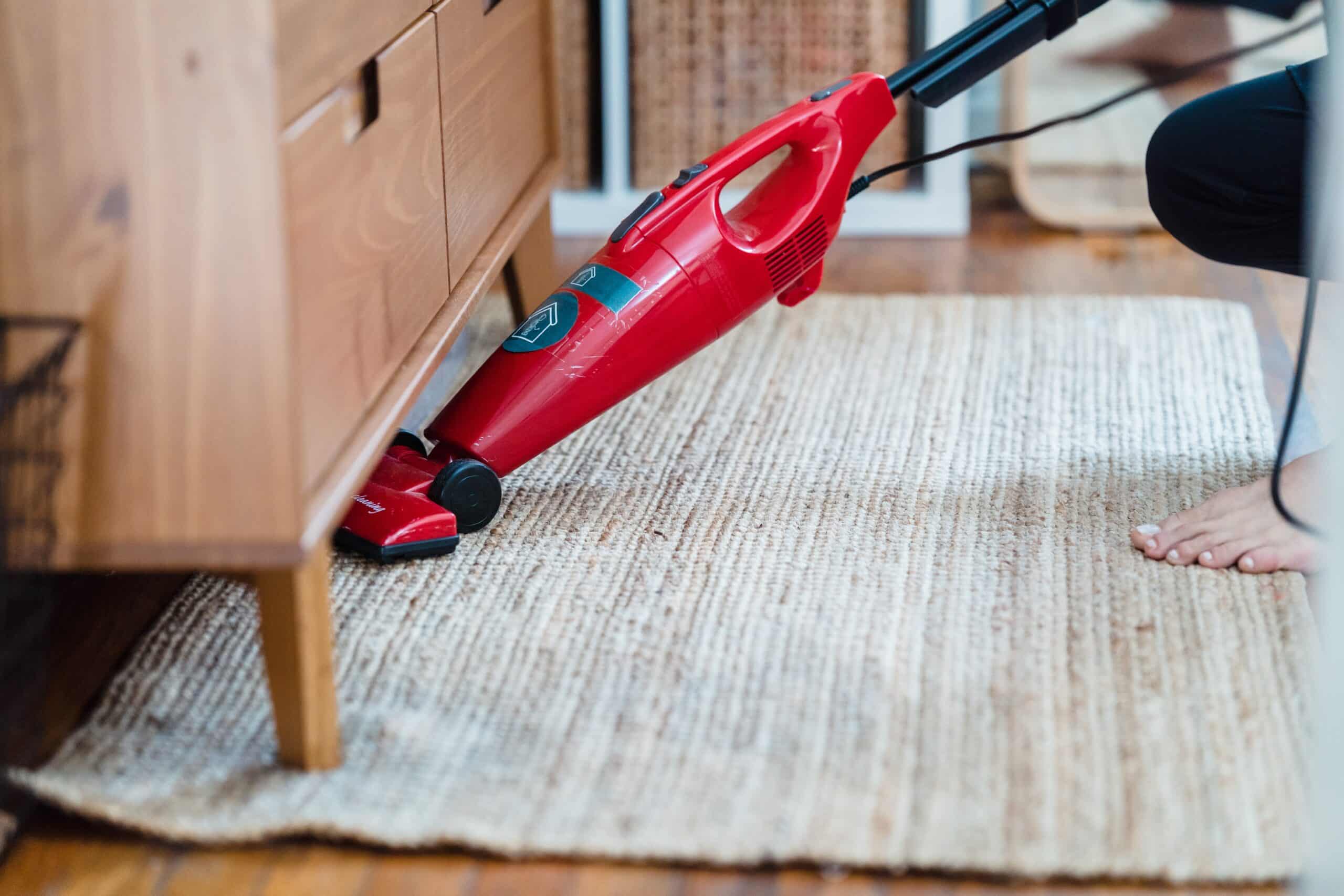 Carpet cleaning blog topics to help you reach your target audience
Carpet cleaning is a popular keyword topic searched by homeowners and businesses alike — after all, clean floors and area rugs are critical to health and wellness.
Homeowners search for information about cleaning methods to reduce dust mites and other allergens. They also look for help with managing pet stains and sustaining a healthy home.
Likewise, office spaces, hotels and retail spaces also look to hire reliable cleaning companies to manage high-traffic areas because a clean facility reflects their brand and reputation.
Carpet cleaning companies that set themselves apart as experts will rise to the top of the search results and grow their business. Let's look at some cleaning blog topics and marketing strategies to help you reach your target audience.
How do carpet cleaning companies get clients?
Carpet cleaning businesses must prioritize reputation management. Word-of-mouth, online reviews and referral programs are important for all service-oriented businesses. Customers who have had positive experiences will likely to make referrals to help your business grow.
Professional cleaners providing a full range of services can also reach a broader target market. Some customers need help with upholstery cleaning, while others want to hire a company that can provide steam cleaning on delicate carpet stains. You may find customers are interested in tile grout cleaning in addition to rug cleaning.
Whether you are marketing your services to homeowners or businesses, it's essential to consider other digital marketing tactics that support lead generation. Choosing the right online marketing tactics is crucial to the success of your carpet cleaning company.
How can you promote a carpet cleaning business?
Carpet cleaning companies can use both traditional and digital marketing strategies to promote growth and get new leads. For many businesses, this starts with investing in a high-quality, optimized website and local SEO (search engine optimization). By prioritizing your online presence, you can raise brand awareness and increase credibility in your service area.
Social media, email marketing, pay-per-click (PPC) advertising, reviews and referral programs are also crucial for lead generation.
What are the benefits of publishing a carpet cleaning blog?
Blogging sets your business apart from competitors and is strategic for amplifying your digital marketing strategy.
While the content you produce may live as part of your website, there are plenty of ways to leverage it throughout your digital marketing tactics. Link blog posts on social media and share informative content with prospects and customers via email marketing. Leverage it in paid media.
Take your blog content one step further by incorporating media, such as photos, videos and other sharable content to enhance the value and visibility of the assets you've created.
With a little planning, you can build your carpet cleaning business to be a trusted expert in your local service area.
What kinds of blog posts should your carpet cleaning business write?
News and announcements
Use your blog to promote new offers and exciting announcements from your business. Blog posts can humanize a carpet cleaning company, so consider using the blog to welcome new employees, celebrate transformational before-and-after photos and share special offers.
How-tos
Carpet cleaners can leverage their blog to position themselves as subject-matter experts. Blog posts that highlight DIY cleaning tips can be used to build organic search rankings and raise brand awareness, especially if you optimize with local SEO strategies.
Do keyword research to understand which terms and keywords are high-ranking and write your own competitive content to set your business apart.
Green cleaning solutions
If your target audience is focused on eco-friendly cleaning products, post about the grime-busting products you use. Be transparent about the pros and cons of different cleansers and explain how they are used for residential or commercial carpet cleaning.
Different blog posts can be written for each product you use as well as for products that are popular in search results, even if your carpet cleaners don't use them in practice.
Carpet cleaning for pet owners
Pet owners routinely focus on carpet cleaning and often search for solutions to treat pet stains. Promote affiliate products, like vacuum cleaners and spot-cleaning products that will help pet owners maintain their area rugs and carpets. They will appreciate recommendations from a credible company and may be more likely to call you if they need help with stain removal.
Carpet cleaning safety tips
Not all customers need professional carpet cleaning services. By offering carpet cleaning tips and easy DIY methods, you can work with influencers to promote your content.
As a professional cleaner, you may have deep-cleaning tips to caution homeowners trying to clean certain types of carpet fibers. You may also want to post information about products and techniques that can be used safely without the risk of damaging delicate carpets, upholstery or underlying wood floors.
Whether you recommend products like chem-dry or eco-friendly cleaning processes, creating blog topics that are informative and helpful will support website optimization and search rankings.
Simplify your content marketing with Broadly
Broadly can help your carpet cleaning company grow into a reputable, trusted brand. Design a thoughtful content strategy that sets your business apart as a subject matter expert. A great content strategy not only includes a blog but also factors in social media channels and other social platforms, such as YouTube, to share insights about cleaning.
A digital marketing strategy supports your overall online presence and establishes your business as a credible and trusted brand. All these efforts enable you to generate leads and grow your company.
Want to take your carpet cleaning business to the next level?
See what Broadly can do for your business in just 30 days