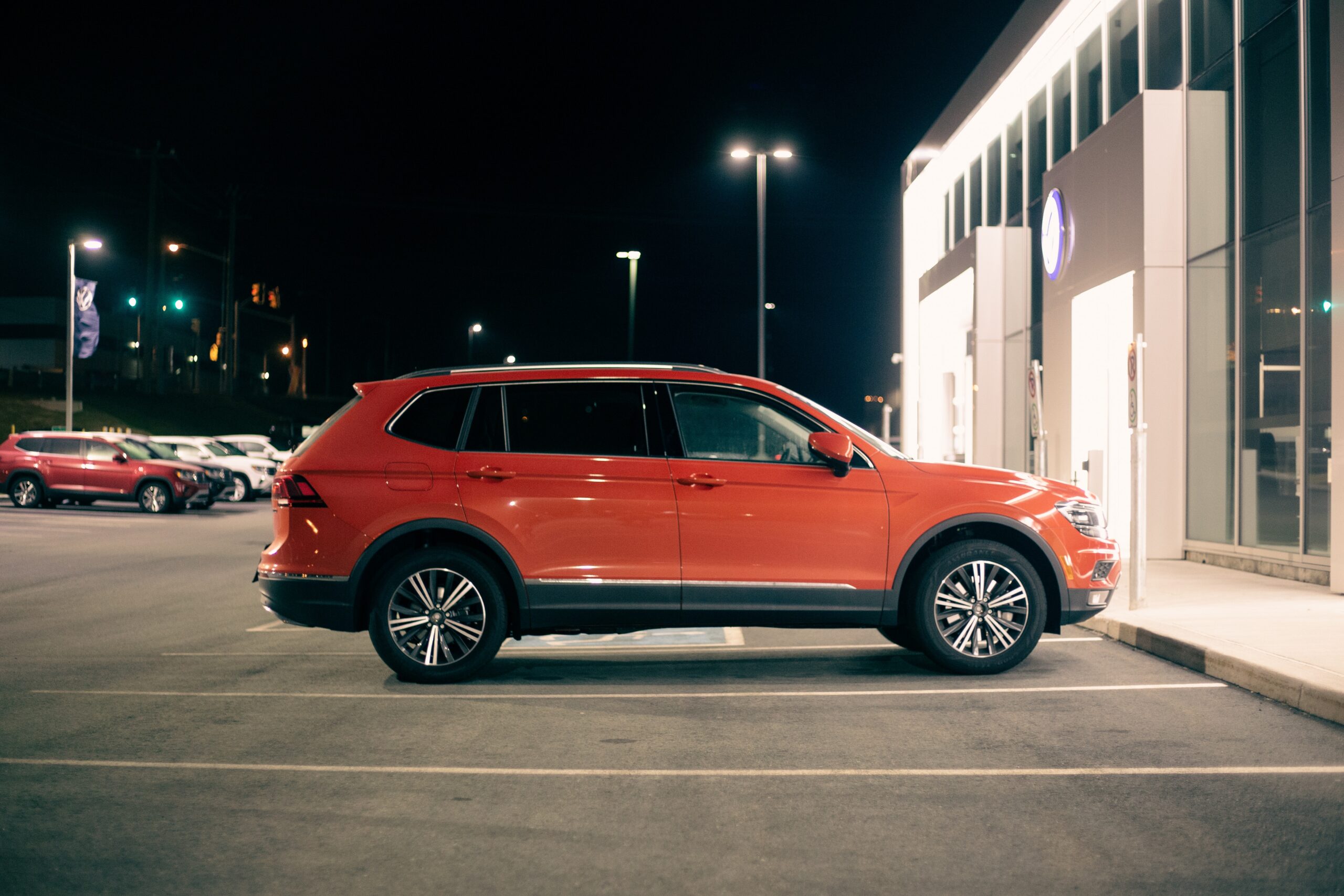 Top collision repair industry statistics worth noting
In 2019, over 6.5 million crashes were reported to police, and the numbers continue to rise as more drivers are out on the roads. These National Highway Transportation Safety Administration stats drive more revenue opportunities for collision repair businesses.
New technologies, changes in people's work, and other factors affect the collision repair industry. While auto repairs decreased during the height of the pandemic, the numbers are rising again.
As the automotive industry changes with new technology and vehicle types, like electric cars, auto body shops will also need to evolve. Understanding the industry throughout the United States can help you better serve your existing customers and help your small business grow.
Top three collision repair industry statistics
No one can predict the future, but looking at industry trends and statistics can help us get a glimpse of what to expect in the coming years.
The collision repair market will grow to 209.6 billion by 2028
According to Vantage Market Research, the automotive collision repair market will grow from $187.2 billion in 2021 to 209.6 billion in 2028. As vehicles continue to evolve and more technology is incorporated into cars, the overall cost of collision repair will increase. The rise of electric cars will also change the cost of repairing vehicles.
The number of collision technicians is decreasing
A 2021 study by the TechForce Foundation reported that the number of technicians working in collision repair has decreased from 160,000 in 2016 to 153,000 in 2020. 
It's a perfect storm of baby boomers retiring and increased demand for technicians. Competition is growing – not only to gain new customers, but also to attract talented technicians.  
Repair productivity isn't what it used to be
To make matters worse, productivity is down. Today's cars are more complicated to repair than those of the past. Meanwhile, global supply chain disruptions are also slowing down repairs, and cars are waiting longer than ever for parts.
While growth opportunities in the coming years are encouraging, the labor and productivity trends present real challenges. It's essential to streamline your auto repair marketing strategies so you can focus on your collision repair operations.
How auto repair statistics can help build your marketing strategy
An effective marketing plan is crucial for any small business, including auto repair shops. One way to do this is by analyzing relevant statistics and trends in the automotive industry. 
By gaining insights from global automotive collision repair market data, auto repair shop owners can stay ahead of the curve, identify market opportunities and develop marketing ideas.
In addition to growing your customer base, labor trends may motivate repair shop owners to consider a marketing campaign to attract talented technicians with relevant certifications to work at your body shop. 
Marketing tools such as search engine optimization (SEO), social media platforms, email marketing, and billboards can be leveraged to reach potential customers. Referral programs encourage happy customers to tell their friends about you. Reputation marketing initiatives remind current customers to leave reviews online.
FAQs
Here are more statistics and information to help you craft your auto body shop marketing plan.
How big is the collision industry?
In 2021, the collision industry was over $187 billion. This is expected to grow over the next few years by a compound annual growth rate (CAGR) of 1.9%, reaching $209 billion in 2028. The global automotive collision repair market continues to grow as economies worldwide evolve and change.
Is the automotive repair industry growing?
Outside factors heavily influence the industry, but it will continue rebounding and growing. Auto collisions reported to police decreased to 5 million in 2020 due to the COVID-19 pandemic. Based on previous industry trends, crashes were nearing 7 million annually in 2019.
Along with the pandemic recovery, supply chain issues are creating headaches for the auto repair industry. However, as we recover from these challenges, the industry will grow in the coming years.
How big is the body shop industry?
The body shop industry is an ever-growing sector, and businesses in this field must stay ahead of the game to succeed. A digital marketing agency can help these companies modernize their online presence and reach new customers. 
Marketing solutions, including website design, targeted advertising and social media management, can help body shops connect with potential customers and build brand awareness. By leveraging the power of digital marketing, body shops can drive more traffic to their business and increase revenue.
How many collision repair shops are in the U.S.?
According to the U.S. Bureau of Labor Statistics, there are over 40,000 collision repair shops in the United States. The auto collision repair industry is continuing to grow and will keep doing so as car manufacturers debut new models and technology advancements.
The economy also plays a role in the auto collision and repair industry. As interest rates climb and a recession looms, consumers are more likely to repair a vehicle than purchase a new one. This helps boost sales for auto repair and collision repair businesses.
What are the benefits of marketing for auto body and repair shops?
Marketing your auto body and repair shop has many benefits. 
Increased visibility: By promoting your business online, you can increase its visibility, making it easier for potential customers to find you. With more people aware of your business, you can attract new customers and increase sales.
Improved reputation: Online marketing lets you showcase your expertise, professionalism and customer service. A solid online presence can build trust with potential customers, leading to more positive reviews, recommendations and an improved reputation.
Cost-effective: Unlike traditional advertising methods like print, radio or television, online marketing is more cost-effective. You can reach a larger audience with a smaller budget and track your results more accurately, allowing you to optimize your marketing efforts.
Increased revenue: By attracting new customers and retaining existing ones, marketing your auto body and repair shop can increase your income. A solid online presence can lead to more repeat business and word-of-mouth referrals, resulting in long-term growth.
How do you increase the traffic to your auto repair shop?
Increasing traffic to your auto repair shop is essential to boost sales and grow your business. Here are some practical ways to increase traffic to your shop.
Optimize your website: A well-designed, mobile-friendly website attracts potential customers and retains existing customers. Your website should be easy to navigate, provide relevant information and have a clear call to action.
Utilize online reviews: Online reviews are crucial to building your reputation and attracting new customers. Encourage satisfied customers to leave reviews on popular platforms like Google, Yelp and Facebook. Broadly's online review management software can help you automate this process and showcase your positive thoughts.
Leverage social media: Social media is a powerful tool to promote your business and engage with customers. Post regularly, share customer reviews and showcase outstanding testimonials.
Offer promotions or discounts: Offering discounts can entice potential customers to choose your business over competitors. 
Attend local events: Attending community events, such as car shows or charity events, is a great way to increase visibility as a local business and connect with potential customers.
Manage your collision repair company's online presence with Broadly
By utilizing Broadly's suite of software services, you can effectively implement these strategies and increase traffic to your auto repair shop. 
Auto repair businesses can also utilize flexible marketing strategies like search engine optimization (SEO), pay-per-click (PPC), and social media marketing to improve visibility and reach a larger audience. 
Broadly's tools and services will help boost your shop's online presence with review management, email marketing and mobile invoicing tools. Our team of experts will also help you design a mobile-friendly website optimized for SEO and outfitted with web chat.
Ready to take your auto repair shop to the next level? Learn how understanding the collision repair industry can help your business grow. 
See what Broadly can do for your business in just 30 days