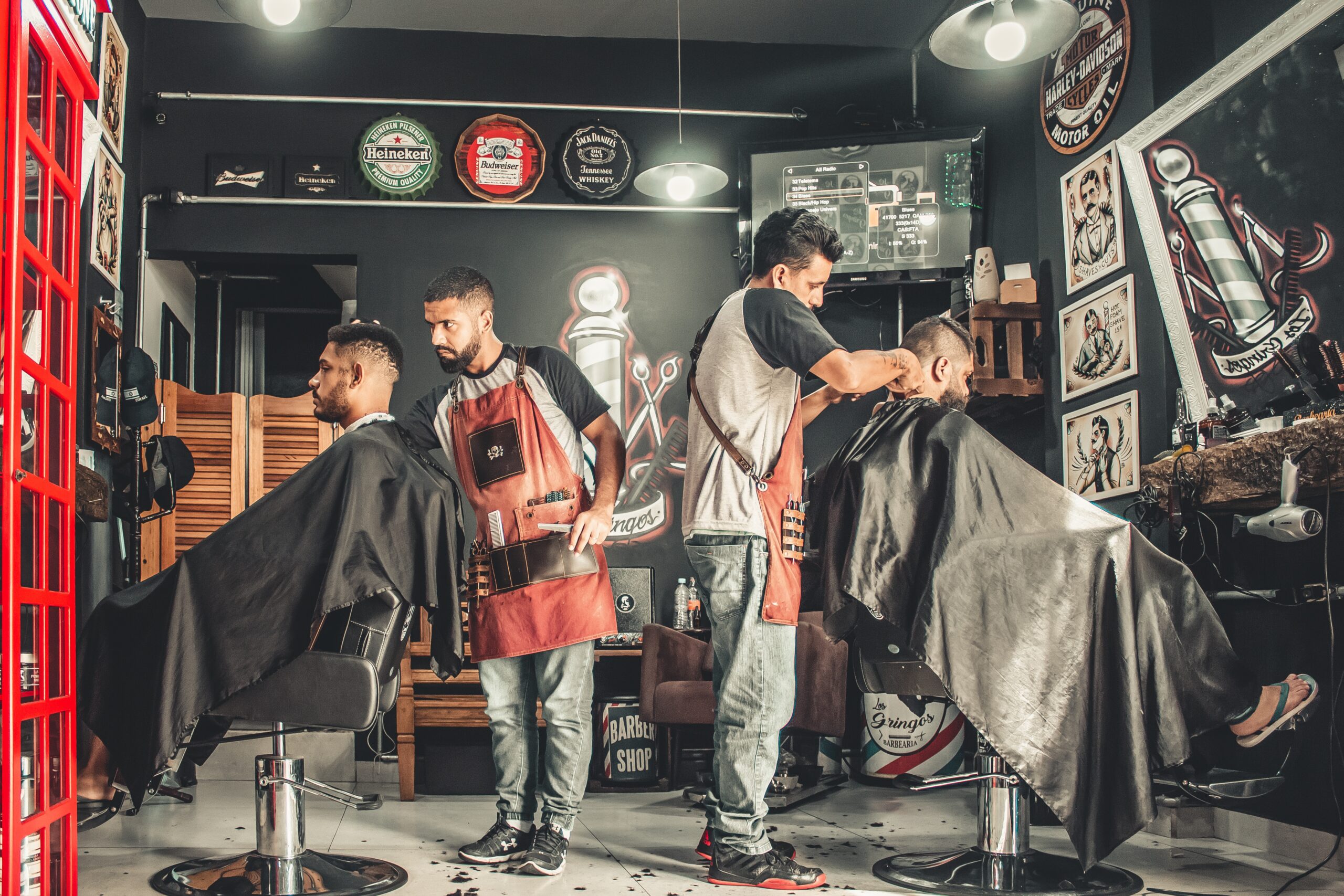 How hair salon reviews can help your business
For local businesses today, online reputation is everything. Potential customers rely heavily on previous customer reviews. For a beauty salon business, online reviews are critical for potential clients to validate their decision to visit your salon.
Word-of-mouth recommendations and online reputation are both critical for getting new clients. As a salon owner, review sites are today's word-of-mouth and can be a large portion of your overall salon marketing strategy.
Positive reviews and having an online presence are crucial. They showcase your salon's reputation and boost search engine optimization (SEO) so that your business listing appears higher in organic search results.
See what Broadly can do for your business in just 30 days
Why is feedback important for a hair salon?
Cutting or styling someone's hair is a high-stakes act. Hair is a big part of how we express ourselves, and customers can have an emotional attachment to their hair. Therefore, when potential salon clients view customer feedback online, they take it seriously as a major part of their decision to make an appointment.
Feedback is also essential for business owners to improve the customer experience. Customer feedback may give you a clear idea of which hairstylists are doing a great job and which staff members could use some coaching.
Client reviews also help salon owners understand specific ways to expand their salon services and boost the overall customer experience. As a result, they'll create more loyal clients, who are more likely to make a referral to their friends and leave a Google review.
Best sites to join for customer reviews
To ensure a solid online presence, be sure to have a business profile on these customer review websites.
Google
Google is the most powerful search engine in the world, and millions of people use it to search for local businesses. Be sure to claim your business listing or sign up for Google Business Profile, formerly Google My Business. You can update details on your salon's business profile and respond to reviews, whether they're positive reviews or negative reviews.
Yelp
Yelp is an incredibly popular website and app used to search for local businesses. Like Google, you can log in to your business account, update business information and respond to customer reviews.
Facebook
Even though Facebook is a major social media platform, it's also a popular place for potential clients to look for local hair salons. Instead of reviews and star ratings, like on Google and Yelp, Facebook users will say if they recommend a business and leave comments.
Salon website reviews
You may also want customers to review or write testimonials for your business directly on your website. Depending on your salon software, there may be an easy way to have customers leave reviews directly on your website.
How to ask customers to leave a review
Salon owners should ask customers to leave reviews after every service while the experience is still fresh and they can still see the results in the mirror. For example, some business owners invite customers verbally after the client pays. QR codes linking to a review site can be posted on the mirrors of each hairstylist's station to make it easy for customers.
If you are too shy to ask each client to leave a review, consider using a reputation management system that automatically sends review requests. An automated email or SMS text with links to review sites will go out to clients after their salon service.
Best practices for responding to hair salon reviews
As a salon business owner, it is critical to respond to all reviews, whether they're bad reviews or good reviews. Each type deserves an equal amount of attention.
Salon owners should respond to good reviews to thank their customers for their business, for taking the time to leave a review and show their overall appreciation.
Replying to bad reviews with a thoughtful response shows potential customers that you are a reasonable business owner who wants to do right by your customers. Hopefully, you can resolve the issue, and the client may update their review. Critical reviews are also an excellent opportunity to take customer feedback and make improvements.
Display positive reviews on your website
When potential new customers visit your salon's website, showcase your 5-star reviews front and center. This shows potential clients what an incredible customer experience you provide. It also may prompt another client to leave you a review.
Take your hair salon to new heights with Broadly
Need help managing your online presence and scaling your hair salon business? Broadly has got you covered.
Broadly is the reputation management service you need to create a solid, long-lasting online reputation. Broadly will modernize your business by helping you get more reviews, improving your website and automating appointment reminders.
Ready to see how Broadly can help you grow your business?
See what Broadly can do for your business in just 30 days