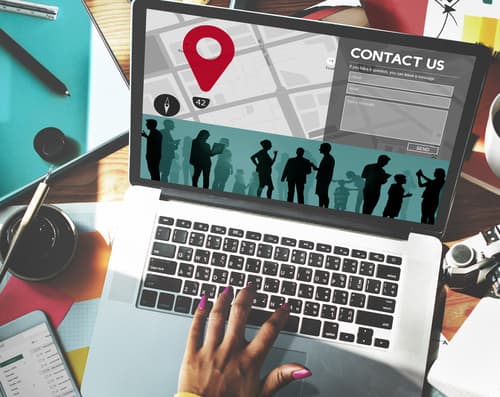 How to collect customer email addresses
In the digital age, it's easy to send email to reach your customers. Unfortunately, not all customers are willing to share their information. Some fear they will receive too much junk mail, whereas others may worry that their information could be sold.
There are many benefits to obtaining customer email addresses, but be sure that you have a good reason for asking. We recommend the following steps to request customer email addresses:
1. Ask your customers for email addresses.
Yes, the first step is to remember to ask if you can reach your customers via email. Some will prefer to communicate by email, instead of picking up the phone. Ask for email addresses as part of your interactions with all customers. Owners and managers must commit to collecting email addresses in order for employees to buy in. Consider incentivizing employees to collect email addresses.
2. Use email as part of your estimate, billing, and feedback processes.
You can generate electronic estimates and send them by email with ease especially if you're already using software like Coolfront. Often customers will read and respond to emails faster. Email also enables both parties to keep searchable records of estimates and receipts.
Finally, if you're using a feedback service like
Broadly
, you can remind customers that receive an email to give their feedback on your services
.
3. Collect email addresses on your website or point-of-sale system.
Ask for an email address as part of the contact form or newsletter sign-up on your website. Or, consider asking for email addresses at the point of sale. A Google spreadsheet is a great solution – it's free and impossible to misplace.
4. Assure your customer that their contact information is in safe hands.
Make sure that your customers are aware of your company's privacy policy. Make sure to assure them that their email addresses are only for communicating with your company. Follow through on this promise.
These are just some of the ways you can build trust with customers. In a future post, we'll outline the many ways you can use email to maintain relationships with your customers over time.
This week's post was co-authored by Anastasia Harold of
Coolfront
.
See what Broadly can do for your business in just 30 days