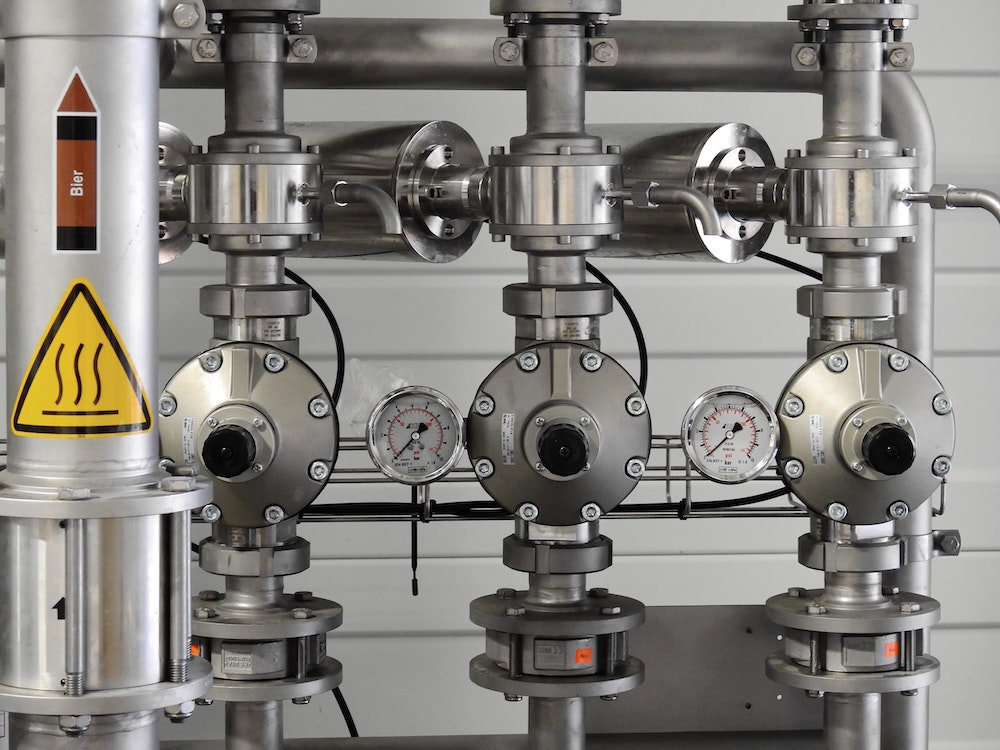 How to improve your SEO game for your plumbing business
Search engine optimization (SEO) improves your online visibility so homeowners can find you when searching for plumbing services. A fast, well-designed website is essential, but if your site isn't ranked in the top search results, you're losing customers to competing local businesses. 
Benefits of using SEO for your plumbing company
The average person using a search engine will choose a service or product on the first page of search results, so you want to rank high. SEO can improve your searchability to help you get more customers.
Expand your market
Effective plumber SEO can improve your rankings in local searches and drive traffic to your website. More traffic to your site means more opportunities to generate plumbing leads, and more high-quality leads mean more sales.
Cost-effective
The more organic results drive traffic to your website, the less money you need to spend on advertisements and lead generation. Build your brand awareness, and you'll attract customers to you.
User experience
Good SEO makes for a smooth user experience on your website. Since SEO targets clients who are already searching for your services, having a fast site that's easy to navigate helps potential clients feel optimistic about your business.
SEO strategies for plumbing businesses
You need a multifaceted SEO strategy to target multiple metrics that search engine algorithms consider in ranking search results. The most effective strategy for improving SEO is to be consistent over a long period. Track your SEO strategies and progress, so you can adjust your approach and improve your SEO.
Have a high-quality website
Your business needs a fast, secure and user-friendly website that's easy for web crawlers to find, navigate, index and rank on search engines. Plumbing SEO factors include your website's title and meta tags, titles of internal web pages, website file structure and site speed (load speed).
Search engines will not find your content if your business website is not coded or structured correctly.
Create content
Content is a critical element of SEO and marketing for plumbing businesses. Plumbers who provide the best content for consumers can outrank large, well-known companies in searches on search engines such as Google and Bing.
The content on your plumbing website should be high quality and offer valuable information to potential clients. Use your online presence to establish yourself and your business as an expert in the field to help grow your plumbing business.
Create a separate page for every service you offer. The more services you offer, the more authority you build. When you interlink these service pages with one another, Google and other search engines understand the depth of your expertise.
Use keywords
Do keyword research, then refresh existing content and create new content. Search engines rank individual web pages, so each page of content allows you to rank for relevant keywords. 
The more pages you have targeting relevant keywords, the more opportunity your site has to appear in searches and establish your plumbing business as an industry authority.
Citations
Your Name, Address and Phone number comprise NAP citations and are published on listings in online business directories, such as Yelp and HomeAdvisor. When you have multiple listings across directory sites, web crawlers can cross-reference them and verify that the information matches.
If any NAP information contradicts, web crawlers might see this as suspicious and not rank your business in the results listings.
Links
Links give your plumbing business credibility with web crawlers and potential customers. Backlinks are when a trusted website links to a page or post on your website. Google's guidelines prohibit the buying and selling of links. The best way to get these links is to create valuable content that authority sites want to endorse.
Internal links help search engines crawl a website and provide a smooth user experience. A service page for a backup in a kitchen sink might link to an informative blog post about how to prevent sink backups or DIY solutions to try before contacting a plumber. Providing relevant educational content builds trust with users looking for a service.
Local SEO
Location data has become increasingly tied to online searches, with many users searching phrases like "plumber near me" or searching directly through a map application. Plumbing is one of the top industries for local searches, and the more traffic you can get to your business site, the more leads you'll be able to convert into customers.
Google Business Profile (formerly Google My Business) pages show up when someone searches "plumber near me" or "plumber in [city, state]," so make sure you claim or create your business listing. Fill out the profile entirely, including business hours and phone numbers, so potential customers can easily find the information they need to contact you. 
Social media
Online marketing goes beyond the SEO on your website itself—it's your entire online presence. Having a solid social media presence contributes to establishing you as a genuine expert in the plumbing industry and can make it easier for new customers to find you in an organic search. 
Improve your SEO with Broadly
Broadly can help you look great online. Broadly helps many small businesses like yours build a robust online presence. 
Our Website design service helps you attract new customers and optimize SEO with a modern, mobile-friendly website. Implement Web Chat on your website and instantly respond to customer inquiries. 
The Reviews platform automates review requests via email or SMS text. It also consolidates review management functions from various review sites so you can view and respond to all reviews quickly from a single app.
Schedule a demo to see how Broadly can help improve your SEO by generating reviews and optimizing your website.