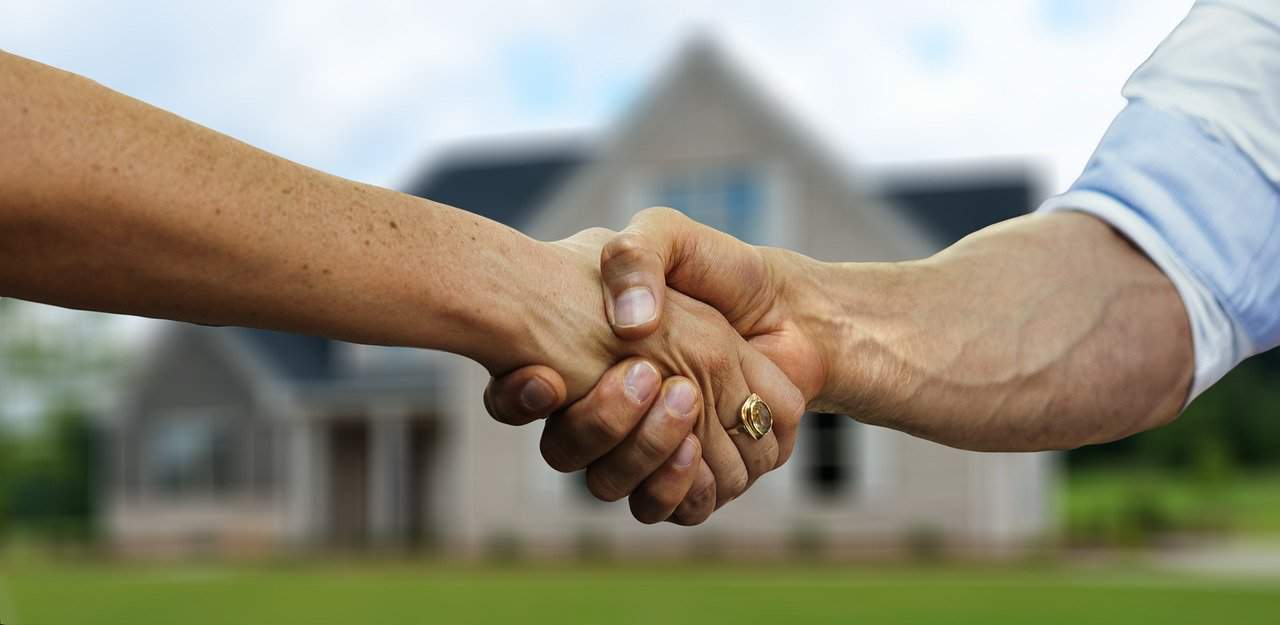 Guide to marketing your plumbing business
Looking for an easy-to-follow marketing plan that won't require having a team of in-house marketing experts, hiring an outside marketing company or enlisting external marketing services? Look no further.
From digital marketing tactics to traditional community marketing efforts, our plumbing marketing guide is packed with ideas for taking your plumber marketing strategies, your online presence, and — most importantly — your business, to the next level.
See what Broadly can do for your business in just 30 days
Step-by-step plumber marketing strategy
Here's an overview of the marketing plan we've put together with plumbing industry professionals like you in mind.
Step 1: Define your unique selling proposition
Step 2: Optimize your online presence for search
Step 4: Build your customer base with social media marketing
Step 5: Leverage community marketing
Step 6: Use paid social media advertising and PPC ads
Step 8: Experiment and measure all of your marketing efforts
How Broadly can make plumbing marketing easier
Step 1: Define your unique selling proposition
To be successful, you need to offer something special. Your unique selling proposition (USP) could be related to any aspect of your business. Some plumbing business USP examples are:
Reliability guarantee
Qualified local expert
Gas safe registered
Discount for elderly or military (or whatever your favored group is)
1-hour response time
Specialists in kitchen and bathroom fitting
Drainage specialist
No call-out charge
Free consultation/estimate
18-month guarantee on all work
Plumbing service specialist branding
No job too big or too small
Once you've identified your unique selling points, you can center your traditional and digital marketing tactics and messaging around your specialty.
Step 2: Optimize your online presence for search
Much of online marketing is inbound, meaning plumbing leads come to you. If you want to start getting more phone calls from prospective customers, you need to be where your customers are — and that's online. They're searching for services, service providers and solutions to their plumbing FAQs.
Claim your business listings on Yelp, Google Business Profile (formerly known as Google My Business), Yellow Pages, and any other directory or review style page where your business name might show up. Ensure the information is complete and correct and promptly address comments or complaints.
Optimize your website for your local service area: Beefing up your local search engine optimization (SEO) isn't that tricky. Get started by:
Including your city name as part of your website design and blog posts. If you have several service areas, you may need different landing pages for each one.
Writing and creating DIY and how-to video content around common plumbing FAQs to rank well for searches focused on the services you provide in your area, for example: "8 Tips To Keep Your Pipes From Freezing in Chicago."
Create a standout Google Maps listing. If you don't have one already, get started by adding your local business to Google Maps by claiming your Google Business Profile. Ensure it's complete to increase your chances of ranking well in local SEO. Also, be sure to add these critical details to your profile:
Business name, address and description
Phone number
Services
Website URL
Business categories
Business hours
FAQs
After you optimize your website and business profiles for local search, make the most of your online visibility by capturing leads using a sign-up form. Create a simple offer or promotion to encourage visitors to opt into receiving email marketing, text messages or direct mail from your business to convert these leads into potential customers.
Step 3: Get reviews
Customer reviews are essential for plumbers to generate awareness, attract new customers and capitalize on word-of-mouth marketing. Even in emergency situations, potential clients are likely to read customer reviews before deciding whether to consider using your services.
Know how to ask for reviews:
Ask customers to write a review immediately after you finish a service.
Add a link to review your business on sites like Google and Facebook as part of the invoices you email or send as text messages to your customers.
Explain the benefits of online reviews for you as a small business owner and for your prospective customers by trying to find a reliable service.
Know how to respond to negative reviews:
Acknowledge the customer's feedback and the issue they described.
Thank the customer for the chance to make things right and learn from what's happened to provide great customer service in the future.
Offer to continue the conversation and resolve things directly via email, phone or in person.
Step 4: Build your customer base with social media marketing
Even if you don't plan on posting that often, it's crucial to have a solid social media presence.
Prospective customers rely on social media to:
Find service providers to consider hiring
Verify business information, such as hours of operation, contact information and services
Contact service providers directly via messaging apps, email or phone
Read customer reviews and testimonials about service providers
Plus, social media profiles offer another way to rank well in Google for local searches related to your business and service offerings. Your content on your social media could improve your ranking to help generate more plumbing leads.
Popular social media channels to consider creating a business listing or account for include:
Looking for ideas about what to post about your plumbing company? Here are some popular kinds of content to consider:
DIY and how-to plumbing advice and tips
Photos
Videos
Customer reviews
Special discounts and giveaways
Online plumbing forums are another great way of interacting with potential customers. Search for topics and get involved in the conversations. Adding relevant advice with a link to your business drives brand recognition and demonstrates expertise.
Be an active contributor to online discussions. Responding to comments left on your page shows people you value their input. Keep comments professional, friendly, relevant and helpful to elevate your online profile. Local people will find you approachable.
Step 5: Leverage community marketing
Nothing is more effective for a local brick-and-mortar business than community involvement. Here's how to get your plumbing company engaged where you can have an impact.
Be socially responsible
Consumers are 64% more likely to recommend companies that are socially responsible.
Join community events
Get involved in local charity drives
Sponsor a local team
Make social contacts with your community
Volunteer with local nonprofits
While your motivation to do good should not be to draw attention to yourself, that's precisely what these efforts will do. If there's a local disaster and you send branded trucks out to help (for free), the social media goodwill will spread your brand far and wide. Show up for your community, and they will show up for you.
Give away branded stuff
Handing out something useful and memorable that people are less likely to throw away helps keep your name where they can find it longer. Here are some freebies potential customers will appreciate:
Magnetic whiteboards or thermometers
Coffee mugs
Sunglasses
Reusable grocery bags
Anything interesting you can brand with your business logo and contact information
Your customers will thank you, but more importantly, they will remember where they put your phone number.
Step 6: Use paid social media advertising and PPC ads
Some of the most popular channels where plumbing companies advertise include:
Local pay-per-click (PPC) advertising — Google Ads target potential customers in your local area
Pay-per-lead sites, like HomeAdvisor and Angie's List, also generate potential clients
Social media ads on channels like Facebook, Yelp and Instagram
Step 7: Create partnerships
If you're looking to grow your plumbing company, establishing strategic partnerships with other local businesses and organizations within your community can help. Here are some ideas:
Join plumbing industry trade organizations to grow your network.
Develop relationships with homeowners associations (HOAs)to become a preferred service provider with expertise in their buildings.
Partner with other local contractors and service providers, such as HVAC services companies, home services providers, insurance companies, realtors, lawyers, builders, electricians and cleaning services, who can recommend your services to their clients, and you can reciprocate.
Step 8: Experiment and measure all of your marketing efforts
How will you know if your marketing efforts and marketing tactics are working? It depends on the channel.
Platforms like Google AdWords can tell you how many times potential customers have clicked on your phone number in ads and how many phone calls you've received directly because of your advertising.
Other platforms may tell you the number of plumbing leads your campaign has generated.
It's essential to have tracking in place to ensure you can tie back your marketing efforts to real results.
For instance, if you create a unique promo code specifically for your community marketing efforts, you can trace back any business yielded from that code directly to your local sponsorship or other community outreach.
Important metrics to track include:
Phone calls
New leads
New services booked
Revenue
Cost per lead/advertising costs
Return on investment from your marketing efforts
Business generated by marketing channel
Once you know the results each channel is generating, then you can optimize your efforts by:
Allocating more money and efforts behind channels/marketing tactics that are generating the most business at the best price
Pausing marketing tactics that aren't delivering results or are too costly
Trying out new channels as they become available
Broadly's customer experience dashboard can help you monitor customer feedback and team performance so you can identify opportunities or areas for improvement.
How Broadly can make plumbing marketing easier
Looking for the right tools to support your digital marketing strategy? See why plumbers partner with Broadly to improve their online presence, get more online reviews, streamline communications with their clients and elevate their website designs.
We can help your plumbing company generate new leads and make your business stand out as a leader in the industry. Since partnering with Broadly, we've helped Burkell Plumbing Heating and Cooling gain 181 reviews and a 20% increase in annual revenue.
See what Broadly can do for your business in just 30 days