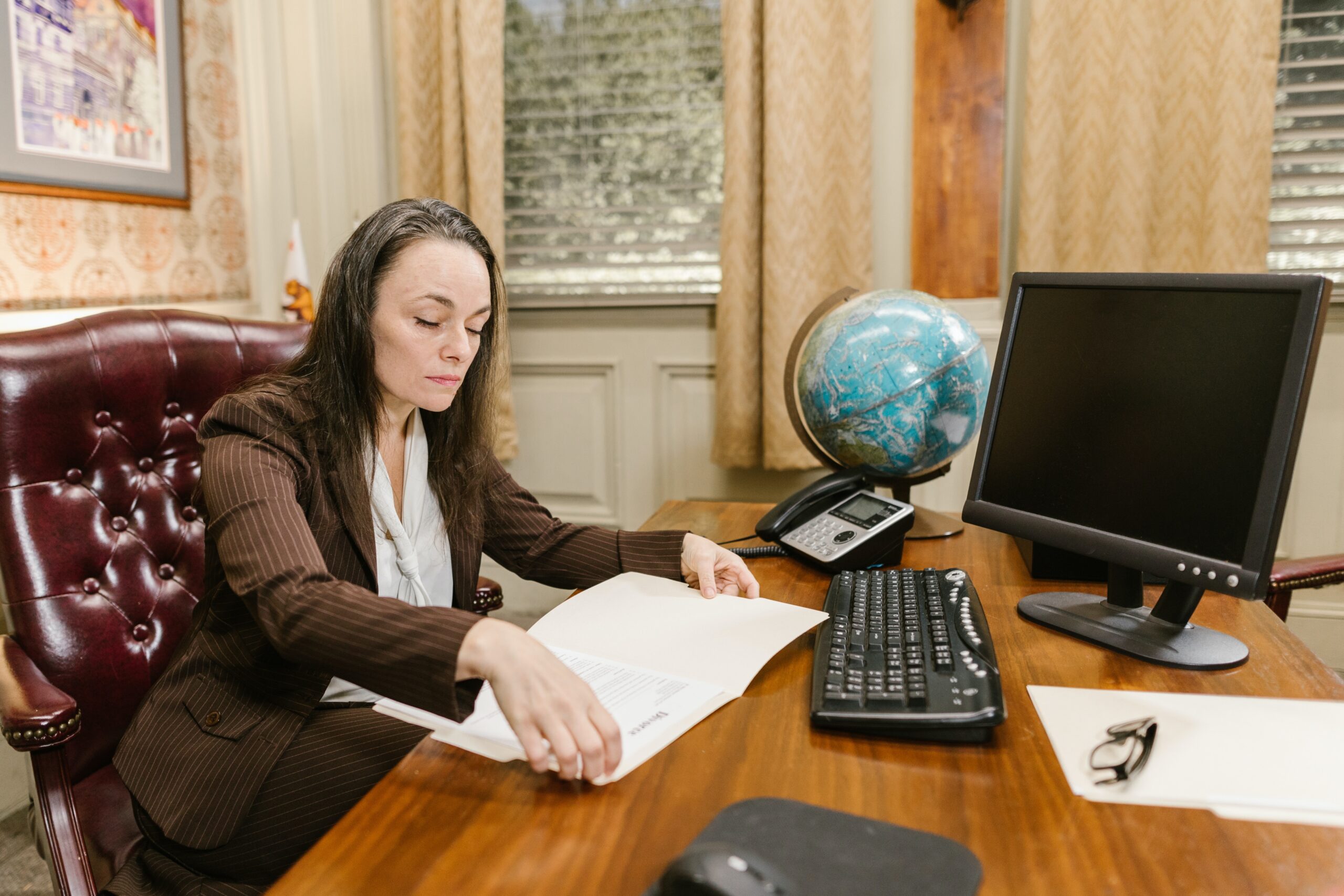 The best law firm business development and marketing strategies
Marketing a law firm can be challenging. In such a competitive industry, how do you set your law practice apart from promient law firm leaders such as Cravath or Swaine and Moore LLP? While there's no one-size-fits-all approach to business development in the legal profession, a strategic marketing plan has the potential to pay off for years to come.
To grow in a chosen practice area, any existing or new business in the legal industry should consider the following best practices in law firm business development and marketing.
See what Broadly can do for your business in just 30 days
What is law firm business development?
Law firm business development is the process of identifying and pursuing new opportunities to boost sales and generate streams of revenue. It also involves creating and maintaining relationships with potential clients. Business development activities include a wide variety of pursuits, from attending networking events to writing content for legal blogs and publications.
Building a strong referral network, creating a unique brand identity and cultivating an online presence are among the most effective strategic planning initiatives that law firms can use to expand their businesses. By focusing on these critical areas, law firms can optimize attorney lead generation and attract new clients.
Law firm business development vs. law firm marketing — what you need to know
Though law firm business development and law firm marketing are often used interchangeably, they often refer to two different concepts.
Business development generally entails growing a law firm by fostering new client relationships and expanding the services offered to existing clients. On the other hand, law firm marketing comprises promoting and selling the law practice's services to potential clients.
Business development includes market research, target client identification and relationship development with referral sources. These approaches also help law firms expand their geographic reach or enter new practice areas.
The end goal of business development is to produce more revenue by increasing the number of clients or the amount of legal work performed for each client.
Leading experts in the legal industry, such as Deborah Farone and her business, Farone Advisors LLC, and the Legal Marketing Association, offer guidance on best practices in law firm business development and attorney marketing.
Law firm marketing entails the promotion of a firm's services to prospective clients. Online marketing for attorneys can encompass advertising, public relations, media outreach, content marketing and social media engagement.
Often overseen by a strategic chief marketing officer (CMO), the marketing department aims to increase brand awareness to convert qualified leads into paying clients.
Top 5 law firm business development strategies
From prioritizing business needs to implementing content marketing strategies, there are several effective approaches when it comes to best practices in law firm business development and marketing. Tailor the following strategies to your specific practice area and target market to lay the foundation for sustainable growth and expansion of your law firm.
1. Establish a strong brand identity
A compelling brand identity will set you apart from competing law firm leaders and define how clients perceive your firm. Using the following guidelines, design a well-rounded brand identity that accurately reflects your firm's values and mission:
Define your core values. What are the guiding principles that drive your firm's culture? What do you stand for? Communicating your core values will help clients understand what makes your firm unique and why they should choose you over other options.
Develop a tagline or slogan. A catchy tagline or slogan will help clients remember your firm when they need legal services. Keep it simple and aligned with your brand identity.
Build a visual identity. Your visual identity includes elements like your logo, website design and marketing materials. These elements should consistently convey the overall message you want to send about your law practice.
Be consistent. Maintain consistency in how you communicate your brand. This means using the same language, tone and visuals across all channels, including your website, social media and directory profiles. Consistency helps reinforce your brand in clients' minds, making it easier for them to recognize and remember your firm.
2. Develop targeted marketing campaigns
Design your campaigns to target your ideal clients and address their specific needs. For example, if your law practice is based in New York City, your campaign should reach an audience in the immediate metro area to more effectively market to potential clients.
To launch a successful marketing campaign, start by identifying your target audience. Consider factors such as age, gender, location and interests when determining who you want to reach with your campaigns. Then create marketing materials tailored to their needs based on your law firm's practice area.
When planning your campaigns, carefully craft the type of messaging that will resonate best with your audience. Lastly, track the results of your campaigns so you can continuously improve your marketing efforts.
3. Leverage social media marketing
Social media platforms, such as Facebook and LinkedIn, offer an efficient way to connect with potential and current clients, as well as build your brand awareness. By sharing helpful and relevant content, you can position your firm as a thought leader in your field, which can go a long way in attracting new business.
In addition, satisfied clients may post word-of-mouth referrals and social media reviews for lawyers at your law firm. This serves as a form of free advertising that allows your brand to stay top-of-mind and generate high-quality leads.
4. Create informative website content
Whether through blog posts or webinars, your website should provide valuable information about your firm and relevant practice areas. Ideally, your content engages prospects and provides education and value to them. This helps your law firm demonstrate authority and thought leadership in the legal industry, especially if you have a niche practice.
Consider creating a resource center for your law firm's clients. This resource center can contain FAQs that could be valuable to prospective clients. By providing helpful answers to common questions, you can connect with your target audience and increase your chances of receiving referrals.
5. Invest in SEO for your website
Search engine optimization (SEO) helps potential clients find your website when they are looking for legal services online. Using SEO, law firms can improve their online visibility in search engine results pages (SERPs), which potentially leads to more website visitors, clients and cases to your website.
Common SEO tactics include optimizing website content with keywords, building links, improving local search visibility and creating listings on lawyer review sites.
Grow your law firm with Broadly's marketing solutions
Streamline your business development and marketing efforts with an industry-leading suite of software solutions by Broadly. Build long-lasting relationships with new and existing clients with the Campaigns tool, which allows you to personalize text and email campaigns with custom templates and automation features.
Whether you need to revamp your law firm's website with a mobile-friendly, responsive web design or engage online leads with a simple Web Chat interface, Broadly provides the support you need to grow your business.
See what Broadly can do for your business in just 30 days