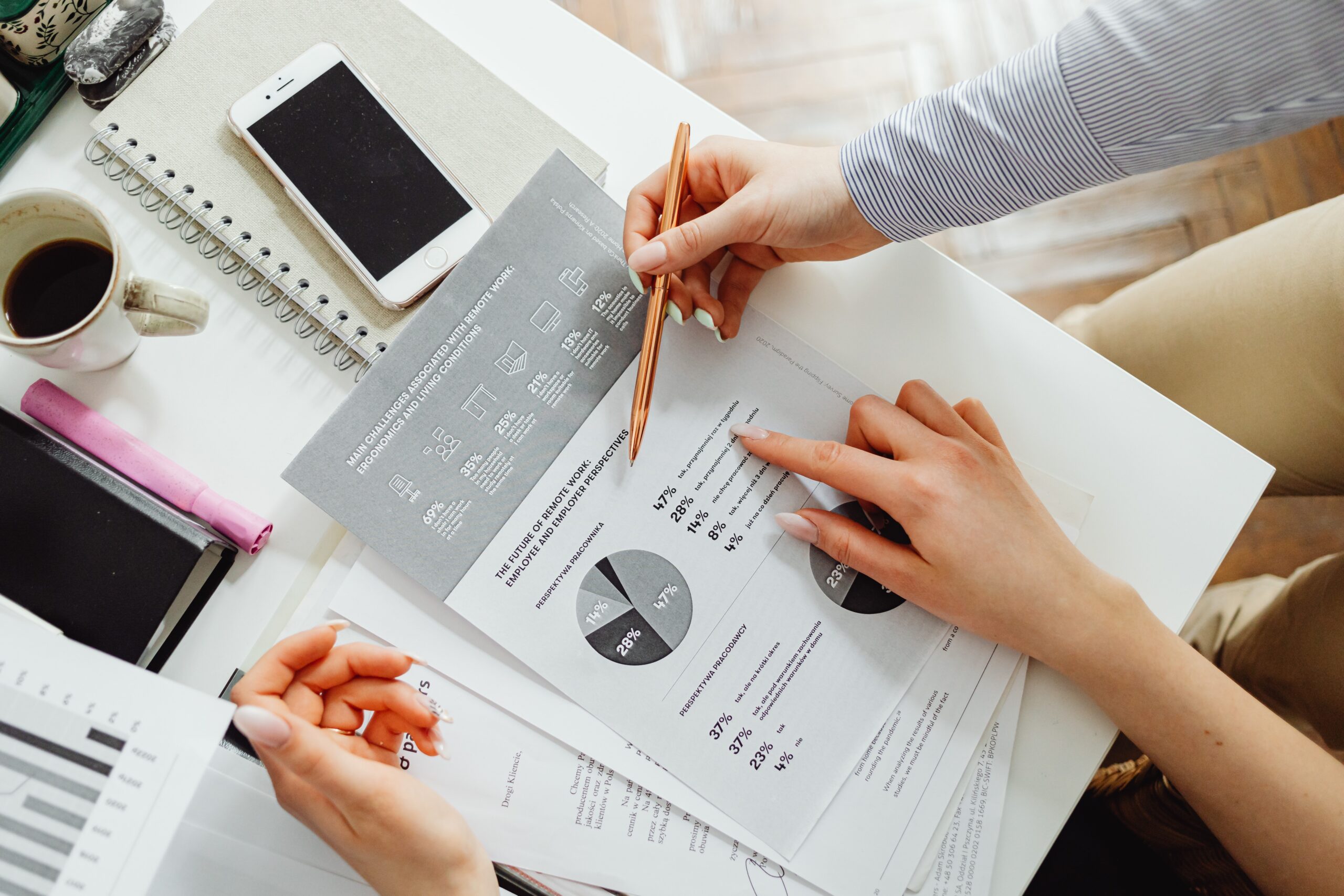 Use these 10 law firm marketing strategies to grow your legal practice
Want to know which marketing strategies will deliver results for your law firm? Read this guide to find out:
The top 10 law firm marketing strategies
The four Ps marketing strategies
How law firms attract clients
How a law firm's marketing strategy affects their reputation
The benefits of marketing for law firms
What is the best way to market a law firm?
These attorney marketing activities have the power to help you reach more potential clients and improve your conversion rates — turning more prospects into new business for your law firm.
See what Broadly can do for your business in just 30 days
1. Launching a mobile-optimized website with a modern website design
Reach more users and get them to stick around with a beautifully designed law firm website that loads quickly and looks great across devices, operating systems and browsers. Your website is your best online marketing tool because you have total control over the look and feel of your web design and the content it features.
2. Improving your search engine optimization (SEO)
If you've already established an online presence for your law firm, it's time to ensure your practice comes up at the top of search engine results when your client base is looking for providers.
Use our guide about local SEO for lawyers to learn how backlinks, social media and online reviews influence your law firm website's placement among search engine results pages (SERPs).
2. Using call-to-action (CTA) buttons, lead generation forms and landing pages
Want to improve your website traffic conversion rates? Add clear call-to-action buttons, lead generation forms and landing pages to your website. Use these to get more:
Free consultations
New leads
Email marketing subscribers by collecting names and contact information)
3. Creating content marketing resources
As you consider your digital marketing strategy options, blog content is a critical priority. According to Google Search, content is the #1 factor that affects the strength of your online presence and local SEO.
4. Using email marketing to connect with leads and clients
Email is an effective marketing channel with a sizable return on investment (ROI) of $36 for every $1 spent on email marketing campaigns. That's well above what experts consider a solid marketing ROI of 5:1. Use email to follow up with:
New leads who haven't booked a free consultation yet
High-quality leads who have had a free consultation but haven't converted to new clients
Past clients to generate repeat business, referrals, online reviews and testimonials
5. Improving your law firm's visibility on social media
Most social media users leverage platforms such as LinkedIn, Yelp, Facebook and Twitter to find local businesses — so it's essential to set up profiles for your law firm on these sites. Make sure your profiles are complete and up to date by adding important details, such as:
Your contact information
Your practice area and legal services
A link to an attorney lead generation form where potential clients can sign up for a free consultation
Client testimonials
6. Getting more online reviews on online directories
Nearly every one of us reads online reviews before we decide whether to do business with a particular entity. Ensure your online reviews stay fresh by regularly asking clients to write reviews for your business listings on platforms such as Google Business Profile (formerly Google My Business) and Yelp.
7. Harnessing the power of testimonials and case studies
You can't hand-pick which online reviews prospective clients come across on social media and online directories, but you can control what they see on your owned marketing channels. Select your favorites and showcase them on your law firm website, in email marketing campaigns and via social media.
8. Offering free consultations
Include a call to action in your marketing campaigns. According to Gartner, mentioning a free trial or demo will increase conversion rates and result in high-quality leads. Offer free consultations to move your new leads down the marketing funnel, educating them about your legal services and the qualifications of your legal team and soon, they'll be new clients.
9. Launching paid marketing campaigns
If you have room in your marketing budget, you may want to try paid marketing channels to increase your reach and generate new leads faster. Run a few test marketing campaigns to see which platforms yield high-quality leads without breaking the bank.
Pay-per-click (PPC) ads can help you boost awareness, while pay-per-lead (PPL) or pay-per-conversion ads will help you collect contact information for high-quality leads. Both options are available on popular platforms, such as Google Search and social media.
10. Delivering the best client experience
Most consumers find lawyers through referrals from someone they know personally, so one of the most effective marketing tools you have is the type of client experience you provide. Be sure to offer one that motivates customers to generate positive word-of-mouth marketing on your behalf.
Law firm marketing strategies FAQ
What are the four types of marketing strategies (a.k.a. the four Ps of marketing)?
When developing a broader marketing plan to guide your marketing efforts and reach prospective clients, it's critical to consider the 4 Ps of marketing. The 4 Ps are also referred to as the marketing mix. These include:
Product: What legal services do you offer? Do you have a particular practice area or specialty, such as immigration law or handling personal injury cases?
Price: What are your rates, or what is your fee structure? New clients often want to know how much they will be paying for your legal services.
Place: Where are you licensed to practice the law? Which geographic areas do you offer your legal services? This will be important to keep in mind when setting up targeted ads on platforms such as LinkedIn and Yelp.
Promotion: What marketing channels and marketing tactics are you considering using? Which have been successful in the past? How will you measure your success? Which metrics will you track?
How do law firms attract new clients?
Law firms can use a combination of organic, paid, traditional and digital marketing efforts to reach target clients and gain new clients. The most popular tactics include:
Law firm SEO
Social media marketing
PPC ads and pay-per-leads ads on popular advertising networks, such as Google Ads and social media platforms, such as LinkedIn
How does a law firm's marketing strategy affect its reputation?
Allocating resources to bolster your law firm's marketing strategy can enhance your reputation. Here are some examples of marketing strategies that can strengthen customer perceptions of your law firm's brand.
Building a high-quality law firm website will help you make a strong first impression with your ideal clients, while a website that's hard to find, navigate or understand can have the opposite effect.
Asking past clients to write customer reviews about your law firm on Yelp, social media, Google Search and legal directories: Reviews are critical for lawyers because they influence consumer expectations about your client experience.
Creating helpful content marketing resources that provide legal advice and insights can help build your authority and credibility in your practice area.
What are the benefits of marketing a law firm?
The benefits of investing in a successful law firm marketing plan and leveraging effective legal marketing tactics include:
Boosting brand awareness
Driving interest in your legal services among your target audience
Getting more new leads and referrals, positive reviews, website traffic, email marketing subscribers and free consultations
Improving your organic SEO rankings
Bringing in new business and expanding your law practice
Grow your small law firm with Broadly's marketing services
Take your legal marketing strategy to the next level with Broadly's digital marketing tools.
Want to learn about our website builder, online reputation management platform and SMS and email marketing campaign solution and see why we're a trusted partner in online marketing for attorneys?
See what Broadly can do for your business in just 30 days