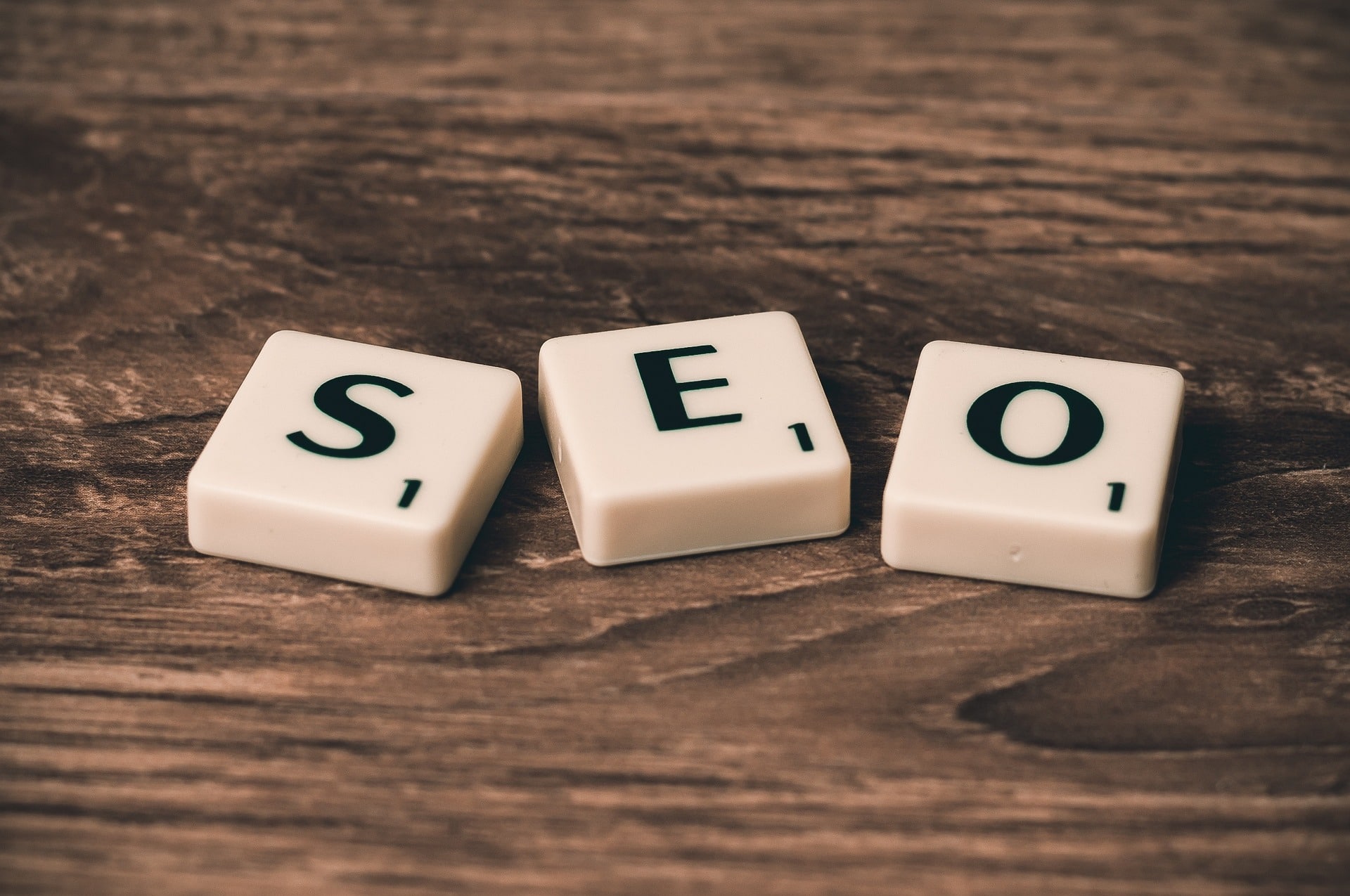 Effective SEO for pest control companies
From streamlining invoicing to improving your company's online presence, pest control business owners face many challenges. Fortunately, digital marketing tactics like search engine optimization (SEO) can help drive traffic to your website and generate leads. If you're not using effective SEO strategies, potential customers could have a hard time finding your pest control company online — and they might take their business elsewhere.
Small businesses may encounter unique obstacles when it comes to SEO for pest control companies. Many in the pest control industry use similar keywords and phrases, which can make it difficult for your company to stand out from the crowd. By understanding the different types of SEO, you can implement effective strategies to attract new customers to your pest control website.
See what Broadly can do for your business in just 30 days
What is the best SEO for a small business?
A strong online presence on search engines allows pest control businesses to convert leads into new customers. However, if a website isn't visible to the right audience or target market, it's possible to miss out on valuable conversions. To improve your pest control website's visibility in search engine results pages (SERPs), SEO can level the playing field for small businesses against larger competitors.
In addition, when people in your service area search for pest control services using phrases like "exterminator near me" or "pest control companies in my city," local SEO allows your business to appear in SERPs for those keywords. Among the most common items on an SEO checklist:
Optimizing web content for keywords related to pest control
Building backlinks from reputable websites in the pest control industry
Creating local business listings on online directories and review sites
While most businesses try to rank for general keywords, pest control companies should ideally focus on more specific, niche keywords, such as "termite exterminator in my city," to show up in local searches.
Overall, SEO is a crucial part of any pest control company's online marketing strategy by potentially increasing the number of visitors to a website and generating qualified leads. Keep in mind that SEO is just one part of an effective digital marketing strategy — consider executing other approaches, like social media marketing and PPC advertising as well.
What are the three types of SEO?
There are three main types of SEO: on-page, off-page and technical. Each involves different components of a pest control website, from building external links to managing site speed and server response time. All three help pest control companies achieve high rankings in search results and direct more traffic to their business website.
On-site SEO
On-site SEO, also called on-page SEO, entails optimizing your website's content and structure to make it more visible and relevant to search engines. Here are tips for pest control companies to improve on-site SEO:
Use well-researched keywords throughout your website. Consider keywords that potential clients may use when searching online for a pest control company. Examples of keywords include "bed bugs removal" or "best pest control professionals near me."
Optimize your website's structure. Search engines prefer websites that are easy to navigate and well-organized. For pest control businesses, this means having a clear hierarchy on your website with pages dedicated to specific services or areas.
Use quality content to engage visitors. In addition to using pertinent keywords, it's essential to have quality content on your company website. This means writing practical and informative articles or blog posts to answer people's questions about pest control.
Promote your website through social media. Once you have a strong on-site SEO foundation, promote your pest control website through social media. Sharing your content on platforms such as Facebook and LinkedIn allows you to reach a wider audience and generate buzz around your business.
Off-site SEO
Often referred to as off-page SEO, off-site SEO focuses on endorsing your website through external channels to boost your pest control website's visibility and authority. This can be accomplished by building high-quality backlinks from trusted websites and developing an online presence on Google Business Profile, formerly called Google My Business.
Link building is the process of external websites linking back to your website. Through guest blogging, directory submissions or direct outreach (i.e., contacting other websites and asking them to post a link to your site), your pest control business can build a network of backlinks. The more quality links you can get to redirect to your site, the higher your site's potential ranking in search engines.
Technical SEO
Technical SEO deals with the backend of your website to make sure your site is visible and accessible to search engine algorithms. Clean code and a lack of technical bugs on your website can improve page speed, which affects technical SEO. In addition, site architecture and server configuration often influences a website's indexability and crawlability, also impacting this type of SEO.
What are the four types of SEO strategies?
Strategic SEO for pest control companies can aid your business in distinguishing itself from the sea of competitors and get found by prospective customers. From white hat SEO to negative SEO, there are four main categories of SEO strategies.
White hat SEO
White hat SEO is website optimization for Google Search with the goal of earning organic, or unpaid, traffic. While there are many methods to achieve this, the most common white hat SEO techniques include conducting keyword research, creating high-quality original content, building backlinks and launching pay-per-click (PPC) advertising campaigns, which uses targeted ads that cost a fee whenever a user clicks on them.
Black hat SEO
Widely considered unethical, black hat SEO uses dishonest tactics to boost a website's search engine ranking. These tactics could include:
Buying backlinks: It's not recommended to pay websites to link back to yours because it goes against search engines' guidelines of providing links based on merit.
Keyword stuffing: This involves excessively adding keywords in your pest control marketing content without regard for quality or relevance, adversely affecting your website's ranking due to your content appearing spammy.
Cloaking: Showing one version of your website to search engine bots and a different version to users lets your website rank for certain keywords. This essentially tricks the search engine into thinking your content is relevant to those targeted keywords, even when it isn't.
Private blog networks (PBNs): These consist of networks of websites that you own and control, allowing you to take advantage of them to link back to your main website.
In general, black hat SEO is a risky strategy. If you're caught employing any of these questionable tactics, your pest control business could face severe penalties from search engines, including being banned from all searches entirely.
Gray hat SEO
Falling in between the former SEO strategies, gray hat SEO is a more aggressive approach compared to white hat SEO, but not as risky as black hat SEO. Most gray hat SEO techniques, such as using duplicate content and stuffing keywords into content, are considered unethical by search engines because they go against set guidelines.
For this reason, it's best to focus on implementing white hat SEO tactics that can organically attract visitors and improve your pest control company's online presence.
Negative SEO
This malicious form of SEO is when an entity, such as a competing business, intentionally tries to damage another entity's website ranking and online reputation. For example, if you start seeing a sudden drop in your pest control website's traffic or ranking, this could imply someone like a competitor is attempting to sabotage your site.
Another red flag is irregular website activity, including a higher-than-usual number of spam comments or links. If you suspect negative SEO is occurring on your website, consider reaching out to an experienced SEO expert for assistance.
How do I find SEO experts?
Finding the right person to handle your SEO strategy could be key to a pest control company's success. A capable SEO consultant can collaborate with your business to develop a marketing plan that fits your budget and goals. Here are a few steps to find reliable SEO experts for your pest control company:
Get personal recommendations from people you trust by asking your colleagues and social circle if they know of any good SEO experts or agencies.
Conduct a search for "SEO expert" or "SEO agency" + your city or metro to find local companies that specialize in SEO services.
Check out online directories such as Moz Local or Yext, which list reputable local SEO agencies and consultants.
After narrowing it down to a handful of potential candidates, take the time to read their reviews and testimonials to develop a better sense of their work and specializations.
Improve your pest control SEO and lead generation with Broadly
Broadly helps pest control companies like yours improve SEO, generate qualified leads and attract new customers. The platform has your marketing needs covered, whether your business is in the market for online reputation and customer review management software or sophisticated website design services.
See what Broadly can do for your business in just 30 days