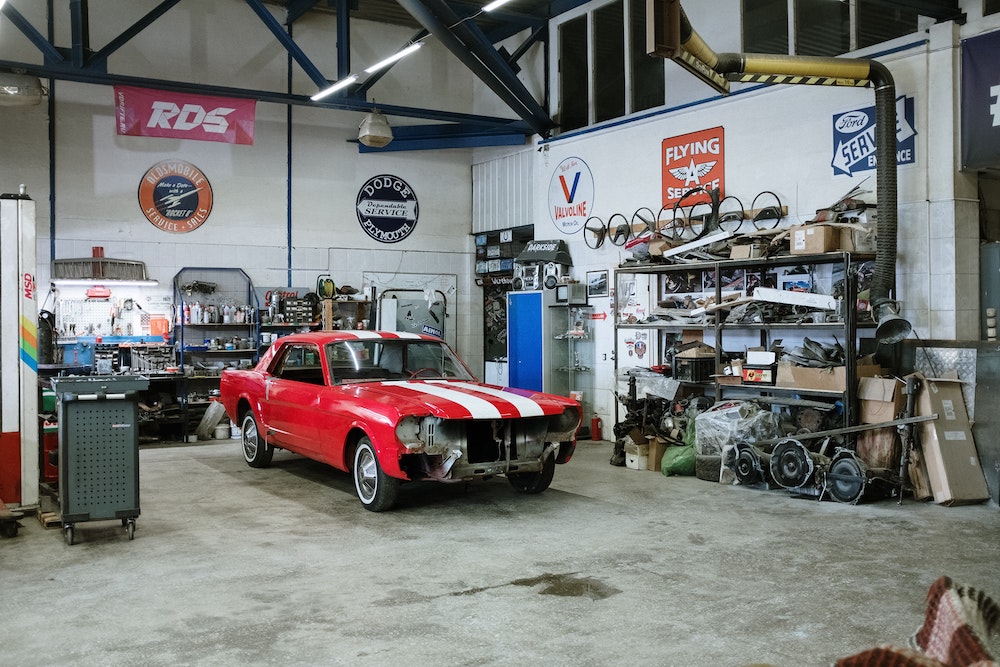 The Simplest and Most Effective Local SEO Tips for Auto Repair Shops
If you're a small business owner who is not focused on search engine optimization (SEO), you're missing out on valuable website traffic. SEO can be overwhelming, but it doesn't have to be. With a bit of planning and consistent effort, your search strategy can help point your ideal customer straight to your website. 
Before we discuss how SEO can help you, it is essential to understand how SEO and search engines play a role in your digital marketing efforts. Search engine optimization includes a lot of different variables, some of which are in your control and some that are not. 
For auto repair marketing, let's focus on the things you can control. Search engines use keywords from your website to understand the focus of your website pages and show those pages to users searching on Google. 
For instance, with a local automotive repair shop, you need to ensure that your website is focused on your location. Based on keywords found on your website, search engines will place your website on the search engine results page (SERP). Having a top position on a SERP is vital because consumers will only scroll so far when looking at search results. 
So what can an auto repair shop do to show up more in local searches? SEO needs to be a part of your marketing plan.
SEO is the key to success for your auto repair shop business
Location keywords are essential when you run a small business. When a potential customer searches for "auto repair shop near me," your business needs to show up. Search engines use many factors to put your business into Google search results, including keywords, content marketing, business profiles and more. 
How can SEO improve your auto repair shop? 
If your website wasn't created with SEO in mind, the best place to start is by analyzing your website's content and ensuring that you are using important keywords throughout. Ensure your website identifies your service areas and any specialties you focus on. This will help your website show up towards the top in search results. 
SEO tips for auto repair shops
If you're ready to jump into SEO and improve your website, try these easy ways to help boost your auto repair shop search results. 
Research the best keywords
To have an effective SEO strategy, you need to know the keywords that will work best for your company and your customers. To better understand the keywords that bring you more leads, start by writing down a list of your service offerings and any other terms that customers would search for when looking for an auto repair shop. 
Once you have a good idea of the keywords that resonate with your potential customers, you can also use Google Keyword Planner, Semrush or another service to do more in-depth keyword research. These services will also help you determine how often terms come up in search. 
Create valuable content 
Content marketing is a great way to add new keywords to your website. Once you know your keyword focus, you can start incorporating those into any new content you create for your website. If you're writing blogs, keywords play a significant role in how those blogs perform and if they appear in search results. 
Content marketing allows you to answer common questions that your customers ask. For an auto repair shop, you can write blogs, create videos or post tips on questions to help customers understand the repair process and when to bring their vehicle in for service. Valuable content also builds credibility and solidifies your position as an expert in your field.
Set up a Google Business Profile 
Google is the biggest search engine, and they reward businesses that use its service offerings. A Google Business Profile, formerly known as Google My Business (GMB), will help your business appear more consistently in search results. These business profiles appear on the first page of a search, and they also place your business in Google Maps queries as well. 
A Google Business Profile allows consumers to leave reviews for your business, which helps build trust with potential customers. Customer reviews are a great way to show search engines your legitimacy. Other directories, such as Yelp and Facebook Business profiles, are also helpful to your SEO strategy. 
Boost social media presence 
Social media boosts your rankings on search engines too. Your social media posts and your profile can show up in search results. Social media marketing will also increase organic traffic to your website. 
Start your SEO journey with Broadly
There are a lot of factors that play a part in SEO. As a small business owner, you can focus on providing quality content, understanding the best keywords for your business and including SEO in your marketing strategy. 
With the vastness of search engine optimization, it's beneficial to partner with a company like Broadly to help optimize your website with backlinks, meta descriptions and implement algorithm changes. 
Broadly provides a range of other services, including customer review management tools, email marketing campaigns, and mobile invoicing and payments. 
Schedule a demo today to see how Broadly can streamline your marketing strategies and boost your online presence.