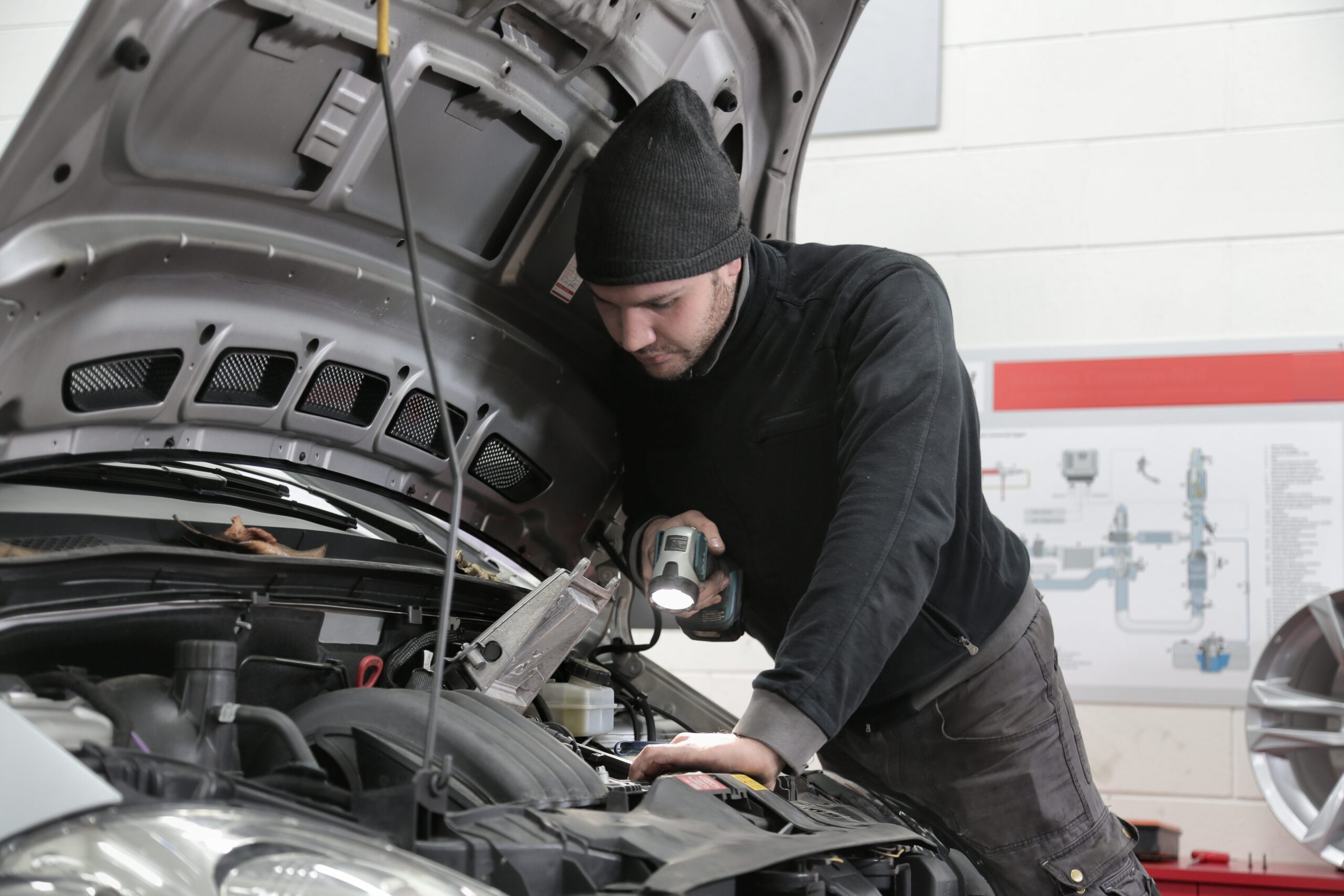 The simplest and most effective local SEO tips for auto repair shops
If you're a small business owner not focused on local search engine optimization (SEO), you're missing out on valuable website traffic. With some planning and consistent effort, your search strategy can help point your ideal customer straight to your website. 
Search engines use keywords from your website to determine the focus of your website pages and show those pages to users searching online. Having a top position on search engine results is vital because consumers will only scroll so far when looking at search results. 
Local SEO takes SEO a step further by ensuring your website focuses on your location to target users in your local service area. 
So what can an auto repair shop do to show up more in local searches? Local SEO needs to be in your marketing toolbox.
SEO is the key to success for your auto repair shop business
SEO is critical for the success of your auto repair shop business, especially when it comes to location-based searches. For example, when a potential customer searches for keywords like "auto repair shop near me," your business should appear on the first page of search engine results. 
This is where digital marketing techniques, such as keyword optimization, content marketing, business profiles and backlinks, play a crucial role.  
Besides SEO, it's essential to focus on specific repair services that your business provides, such as paintless dent repair (PDR) and hail damage repair. These services are commonly searched for by car owners who have experienced hailstorms, door dings, or fender-benders. 
To further improve your online presence and attract more customers, use social media platforms to showcase your body shop's work, including testimonials from satisfied customers. 
How can SEO improve your auto repair shop? 
Optimizing your auto repair shop's website with SEO techniques will significantly improve your online visibility, attract more customers, and boost your business's success. 
Start by analyzing your website's content and ensure that you use essential keywords related to your services, such as paintless dent removal, auto body repair and hail damage repair.
Another essential factor to consider is your website's structure and organization. You might want to enlist a professional to ensure the technical aspects of your website are built properly to allow search engines to understand your business and rank it higher in search results.
By implementing effective SEO practices, such as making sure your website is set up technically, creating high-quality content, building backlinks and optimizing your business profiles, your auto repair shop will attract more customers and stand out from the competition.
SEO tips for auto repair shops
If you're ready to jump into SEO and improve your website, try these easy tactics to help boost your auto repair shop search results. 
Research the best keywords
When improving local SEO for your auto repair shop, it's crucial to consider the types of damage that are more common in your area. For instance, if your local service area is prone to hailstorms, targeting keywords related to hail damage repair and paintless dent removal can significantly improve your online visibility and attract more customers.
To identify the best keywords, list your service offerings and other terms your customers may search for. Then, use tools like Google Keyword Planner or SEMrush to do keyword research. These tools help you find the keywords most relevant to your business, how often they are searched for and how competitive they are.
Create valuable content 
Creating high-quality content is a crucial aspect of digital marketing for auto repair shops. By publishing informative and valuable content, you can engage with your audience and improve your search engine rankings. 
Content marketing enables you to address your customers' common questions. For instance, you can write blog posts or create videos about the auto hail damage repair process, paintless dent removal and other repair services. Helpful and informative content builds trust with your audience and establishes your business as an expert. 
Furthermore, valuable content significantly improves your website's engagement metrics, such as bounce rates and session duration, which are critical factors that search engines like Google consider when ranking websites.
Set up a Google Business Profile 
Google is the biggest search engine, and they reward businesses that use its service offerings. 
For example, a Google Business Profile, formerly known as Google My Business (GMB), will help your business appear more consistently in search results. Business profiles appear on the first page of a search and place your business in Google Maps queries. 
A Google Business Profile also allows consumers to leave reviews for your business, which helps build trust with potential customers. In addition, customer reviews are a great way to show search engines the legitimacy of your business. Other directories, such as Yelp and Facebook Business profiles, are also helpful to your SEO strategy. 
Boost your social media presence 
One significant benefit of having a solid social media presence is that it can boost your rankings on search engines like Google. Social media marketing will also increase organic traffic to your website. 
When someone searches for your business or relevant keywords, your social media posts and profiles can appear in the search results, making it easier for potential customers to find you. This increases your visibility and credibility in the eyes of search engines, which translates to higher rankings and more traffic to your website.
Additionally, social media platforms themselves generate traffic to your website. For example, if you post an engaging article or blog post on your website and then share it on social media, it can attract new visitors to your website who are interested in your content.
Beyond increasing search rankings and website traffic, social media marketing helps you build brand awareness and establish a loyal following. Regularly sharing engaging content, responding to comments and messages and interacting with your audience creates a sense of community around your brand. 
Start your SEO journey with Broadly
SEO is a powerful item in your marketing toolbox. As a small business owner, you can focus on providing quality content, understanding the best keywords for your business and managing your online business profiles. 
Our team can help optimize your website with backlinks and meta descriptions, and we stay up-to-date with the latest algorithm changes to keep your site performing at its best. But that's not all we offer! Broadly also provides:
Powerful tools for managing customer reviews.
Running email marketing campaigns.
Even handling mobile invoicing and payments.
Ready to see how Broadly can take your auto repair business to the next level?
See what Broadly can do for your business in just 30 days