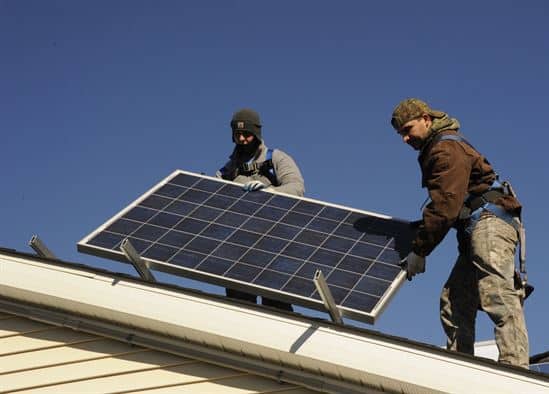 Solar marketing strategies & tips to grow your sales
Between big corporations and small startups, a lot of companies are looking to get in on the solar sector. For this reason, chances are, you're noticing you have a lot of competition in your niche. But do not get discouraged!
To help you stand out amongst your competition, we're going to go over some effective marketing tactics that can help you grow your sales for your solar business.
List of solar marketing tips
Build your online presence
Amplify ranking in local search results
Get referrals and partnerships
Use paid advertising
Increase promotions
Collect reviews
See what Broadly can do for your business in just 30 days
Marketing Tip #1: Build your online presence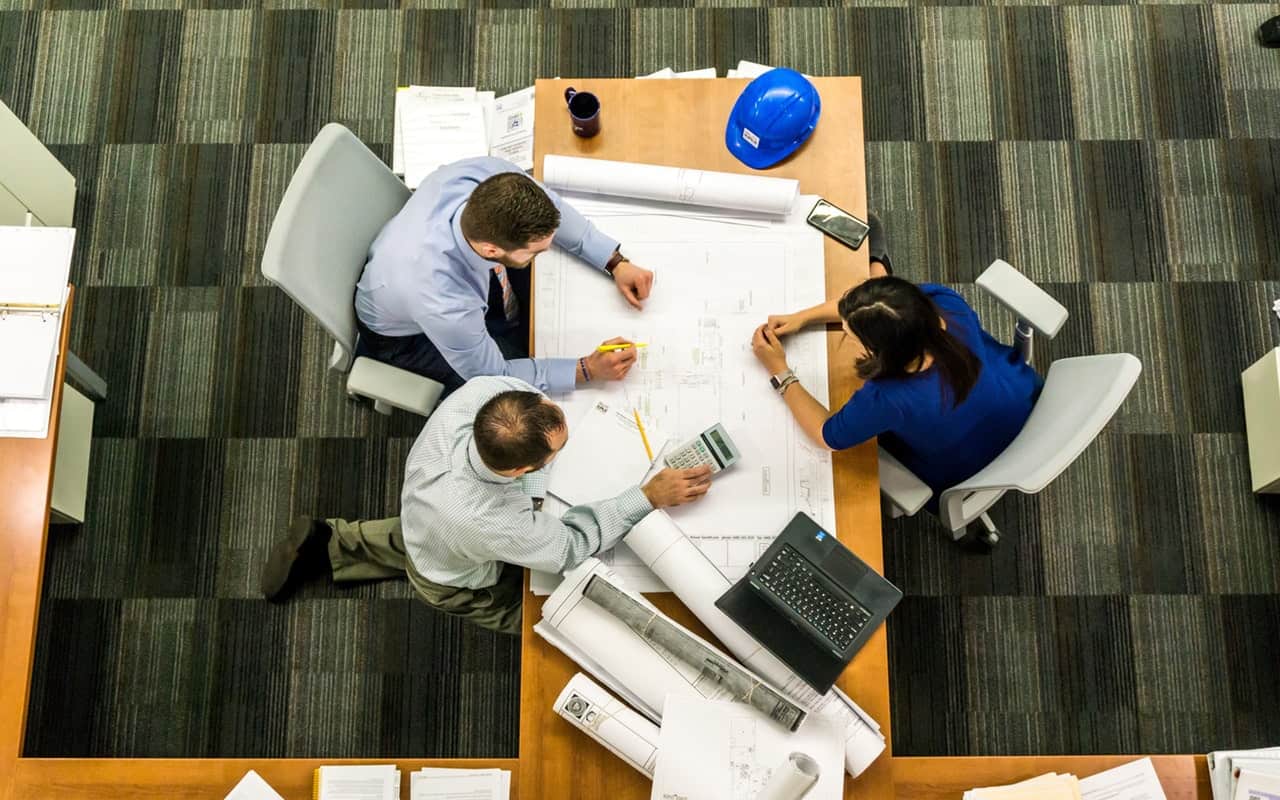 In today's digital world, a good online presence is a must. If you really want to boost sales, then you should shoot for a stellar online presence—it really is that important. To create such a great presence, we recommend having three things: a website, a blog, and social media.
Company website
Your website is essentially your online office. It is where anyone who is online will be able to find you. Speaking of people who are online… Did you realize that only 11% of Americans do not use the internet? That means approximately 290 million American people are on the internet and could potentially come across your website if you market it well enough. That's a whole lot of people—and we're only looking at the United States. Just think about all those potential sales you are missing out on without a website.
Blog
Blogs, if done right, can be one of the most beneficial marketing strategies you employ. However, they must be done right. To create a blog that really helps increases your solar company's sales, it is recommended to update the blog at least twice a week. The reasoning behind this ties to Search Engine Optimization, which means your blog will have more chances of showing up when people search for certain keywords on Google that match some keywords on your blog posts. The more often you post, or add a new website "page," the more chances you have to be discovered organically online.
Additionally, a blog will also help you position yourself as an industry leader. When you use your blog to help educate and inform your potential customers, they will learn to trust you and your expertise in the solar industry. Thus, when they go to buy solar equipment, they will be much more likely to buy it from you since you have positioned yourself as a solar industry leader. It is a win-win; the customer is more educated on your product, and you make a sale (and probably gain a loyal fan in the process).
Social accounts
As with a website, you have to be where the people are. And a LOT of the people are on social media. Simply having Instagram, Facebook, and/or Twitter accounts will, at the very least, enable you to get in front of more eyes. It's a publicity effort. More importantly, though, social media is also best used by companies who take customer service seriously (which you should!).
Take social media as an opportunity to get to know your customers more and turn them into loyal followers. Seventy-one percent of consumers who have a positive experience with a company on social media are more likely to recommend that company to others—talk about a great opportunity for word-of-mouth referrals.
If you want to do more with social marketing, we will go over your best option later on in this post.
Marketing Tip #2: Amplify ranking in local search results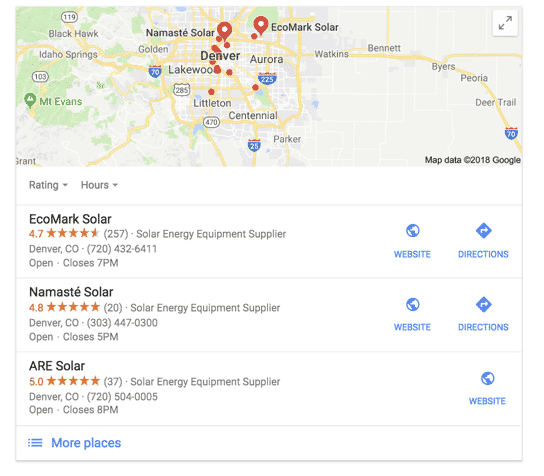 Improving your company's ranking in local search results will help you corner the local market. A lot of times, when people are searching online for a product or service, they want to work with someone local. In fact, a little over 70% of people feel the need to search for local businesses online before going to them. So, that means you need to be working on your local SEO so you can rise above your competition in the search results.
One way to help your company to rank better in local search results is to create separate website pages for each service you offer. Similar to the reasoning behind updating your blog often, having more website pages gives you more chances to rank. You can also setup multiple keyword phrases for each website page so that you have the chance to show up for a variety of search queries.
The other important component of local SEO is to make sure you have local business citations on the web. A local citation just basically refers to a listing of your company's website, phone number, and address. Creating a listing for your business on a platform such as Google or Facebook helps you control the information people are getting when your citation pops up.
More importantly, you'll want your business listed in local directories under your specific category. Seek out directories that might be specific to your industry, like the chamber of commerce website. If you manage to get your company listed as the only solar business in the area, you will reap some big rewards.
Marketing Tip #3: Get referrals and partnerships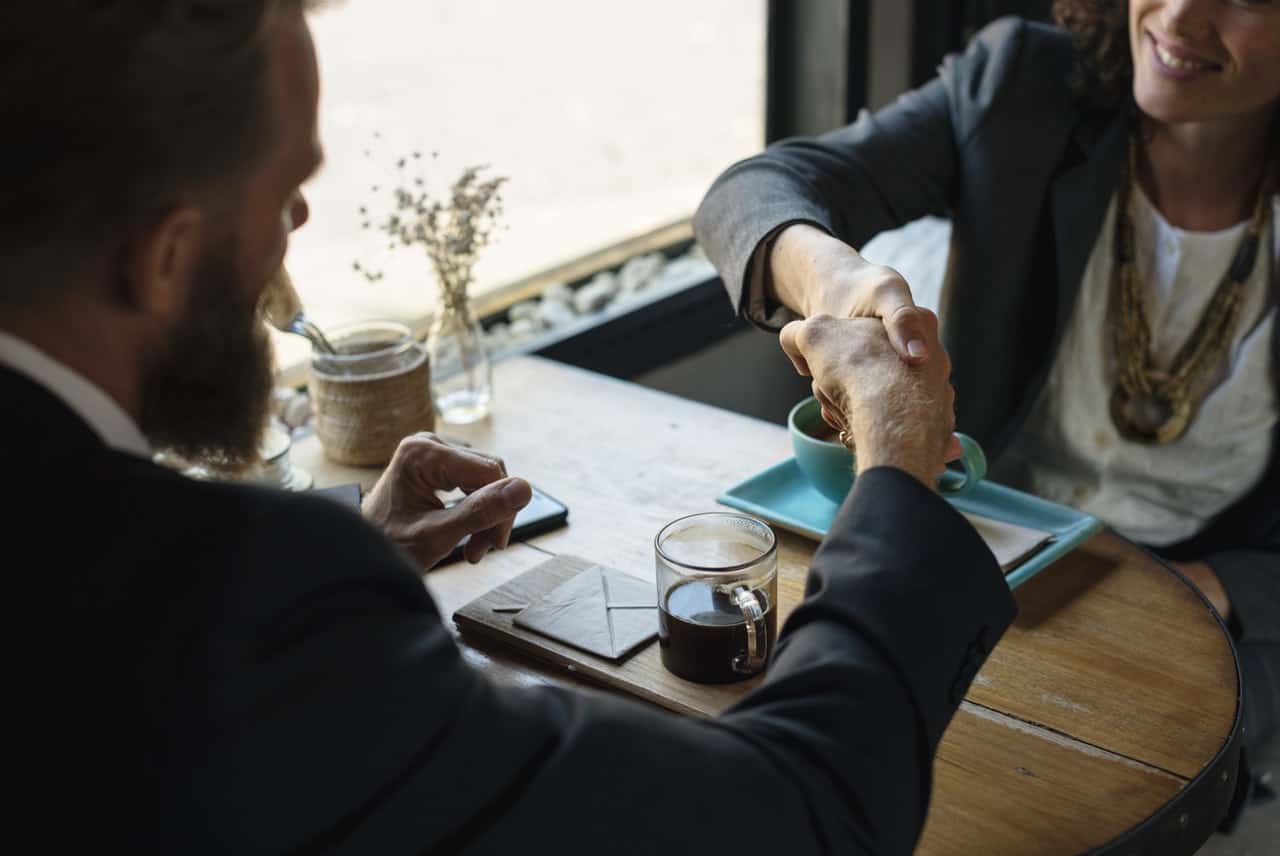 It's no secret that word-of-mouth referrals are a fantastic way to gain more customers. But how do you take it one step further? A similar strategy is to establish partnerships with other local businesses that are not your competition but still similar to your industry.
Forming partnerships with other businesses will help you create a network of local support, which will give you even more trusted referrals. Think of the types of hobbies or needs your customers might have, then reach out to those companies in your area. See if you can work out a mutually beneficial referral program.
If you want to continue building your customer referrals as well, consider offering a discount for those who refer you to someone else. Here's a helpful resource for setting up your referral program.
Marketing Tip #4: Use paid advertising
If you have the budget for it, using paid advertising is another smart way to boost your solar sales. Setting up paid ads on Google, for example, will automatically place your ad at the top of a search result for a specific keyword you want to rank for. This takes some of the legwork out of SEO.
To set up ads on Google, it's pretty simple. You just need a Google Adwords account, then you set your budget, then the platform helps walk you through the process of creating your ad.
Another, more affordable option, is Facebook advertising. In a similar fashion, you set your budget, which determines how long your ad will run and how many people it will reach. Facebook ads actually have some great ROI for the people who do them well. Your most important tool for Facebook advertising is their targeting tool. You are able to very specifically pick out a group of people based on their interests, location, age, gender, etc. that will see your ad. This helps you tailor the ad content to those specific users.
Once your initial FB ad run is over, we recommend now using the retargeting tool. Basically, retargeting with FB ads means you are able to retarget the same people who may have clicked on your website but didn't take action. So, you know they are interested, and now you can hopefully close the deal with one more savvy ad. This is a good tutorial on creating a retargeting campaign.
Marketing Tip #5: Increase promotions
Special promotions are a great way to increase the buzz around your product and ignite impulse purchases from customers. Here are some of our favorite promotion ideas:
Loyalty rewards

Consider handing out punch cards for customers to utilize for every purchase. After every fifth purchase or so, maybe they get a 40% discount.

Birthday or first-time discount

Everyone loves feeling like they're getting a good deal, so don't hesitate to give out discounts for birthdays and first-time purchasers. It's a small gesture that will have a big impact.

Run a contest

Even better than a deal is a freebie. Run a contest where you offer a free product or service, but make sure you ask for at least email addresses for people to enter. This way, you're building your database for the cost of just one prize

Holidays and special events

You would be remiss not to capitalize on the buying frenzies of Black Friday and the Christmas season. Don't hesitate to run special sales during these times.
Marketing Tip #6: Collect reviews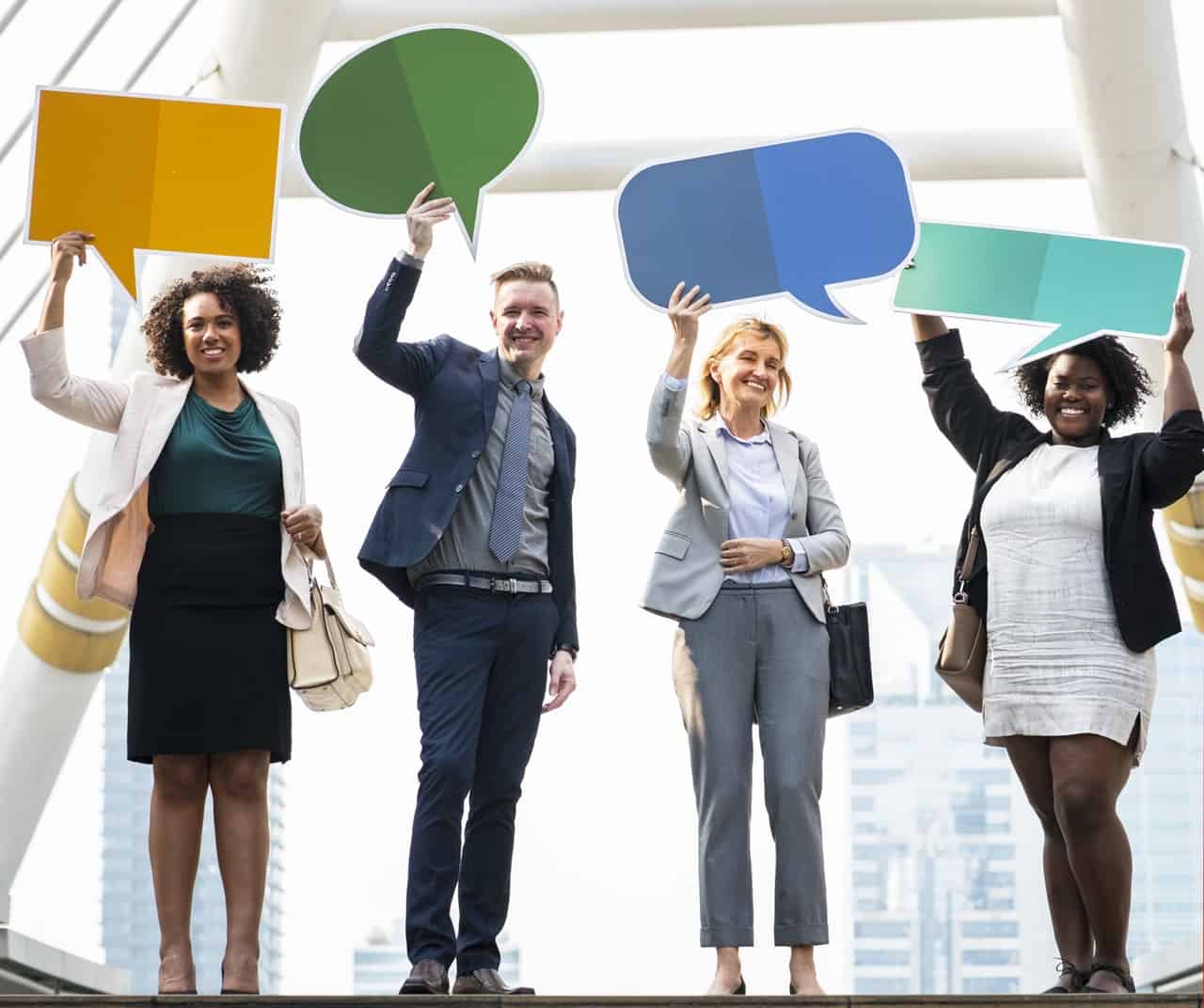 Lastly, your secret weapon to solar customer success is garnering customer reviews. 85% of people trust online reviews just as much as a personal recommendation from a friend. It's like the modern-age referral!
To get more online reviews, all you have to do is ask. The key to asking for reviews is to do it immediately following a service rendered or product purchased and to ask when the customer is happiest. Doing so will hopefully ensure your review is a positive one.
Though you can get creative with it, the ways you can ask differ. Depending if you want to ask via email, feedback surveys, or other methods, your wording should differ slightly. Especially if you want to ask for Yelp reviews (they have a review policy that makes it a little trickier). If you're not sure what to say to ask for online reviews, we created this post with a bunch of templates you can use and customize as needed.
What NOT TO DO when asking for online reviews
Buy fake reviews
Bribe customers
Spam customers
Conclusion
Hopefully, after reviewing all these marketing tips, you will be able to boost your solar company sales. There are plenty of resources on the web to help you, and we are happy to be one of those!
See what Broadly can do for your business in just 30 days