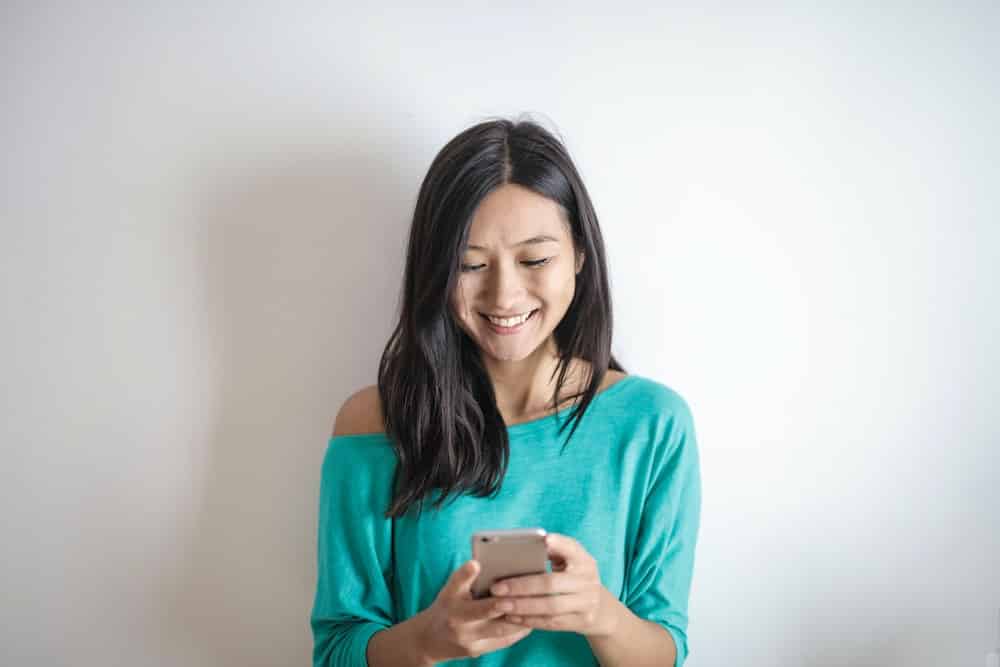 Text-to-pay: Why all small businesses should be using it
Text-to-pay is a strong contender among the most convenient and secure payment solutions, thanks to the rise of mobile e-commerce. Nowadays, a text message can convey simple information, such as notifications or payment reminders, and even serve as a payment method. 
There are many ways that text-to-pay benefits consumers, small businesses and larger enterprises. For one, text-to-pay empowers companies to offer a seamless customer experience with fast and efficient payment processing. Learn how text payments can help grow your small business.
See what Broadly can do for your business in just 30 days
What is text-to-pay?
Also called short messaging service (SMS) payment, text-to-pay is a payment method that allows consumers to use the text message feature on their mobile devices. 
Consumers can quickly complete payments without having to deal with the hassle of making phone calls or recalling account information like a username or password.
Text-to-pay: How it works
When first-time customers opt into a company's text-to-pay service, they will be prompted to enter their payment information using a credit card, debit card or bank account information for electronic withdrawal (ACH). After this initial setup, the company will maintain a record of the payment information, which is tied to the customer's phone number.
Then the customer can continue to use text payments for future transactions. They can also receive business text messaging and payment reminders from the company. 
Why should a small business embrace text-to-pay?
Text-to-pay provides a streamlined payment system for companies of all sizes, especially small businesses. Text-to-pay is simple and fast, boasting several advantages for the customer and your business.
SMS payments create a better customer experience
Text-to-pay is one of the most convenient payment options for contactless transactions. Customers only need to enter their bank account or card information once when they initially enroll in a company's text-to-pay service. This saves the customer a lot of time next time they want to make a payment to your company.
Plus, with a customer's contact information saved on file, a small business can send bill payment due date reminders or SMS text messages about special promotions or sales. 
Your business can receive payments faster
Text-to-pay is better for your business, too! It offers a payment solution where a small and midsize business can collect receivables in a timely manner. The open rate of text messages is up to 98%, so it is highly likely your customers will see your payment reminders.
After all, missed or late payments can create financial problems for SMBs (small and medium businesses) with less liquidity, affecting cash flow and the bottom line. 
Text-to-pay simplifies business invoicing
Small businesses using text-to-pay can take advantage of paperless billing, promoting an environmentally sustainable business model. 
In addition, you can more easily maintain and organize their electronic record of payments and receivables. As a result, the accounting department at your small business may not require additional staff members to carry out administrative duties, reducing overhead costs.
Use social media marketing to reach new customers
A small business first needs to attract customers before getting them to opt into their text-to-pay service. This is where social media marketing plays a crucial role. 
From Facebook, LinkedIn and Twitter to Yelp, TikTok and Instagram, a wide range of social media platforms can help you bring in potential customers. Deciding on which social media accounts to create and maintain on a daily or weekly basis depends mainly on the products or services you offer. 
For example, a home service provider could gain followers on TikTok and Instagram by posting short videos of their offerings. Likewise, if they added high-quality images on Yelp and Facebook, the visuals may bring in new customers who are curious about their services.
Market your business with Broadly 
Broadly can streamline the process of setting up text-to-pay so you can start accepting mobile payments. Whether you need to provide financing options for your customers, or you want to improve your online presence and increase customer reviews across different platforms, such as Google reviews, Broadly has you covered. 
See what Broadly can do for your business in just 30 days