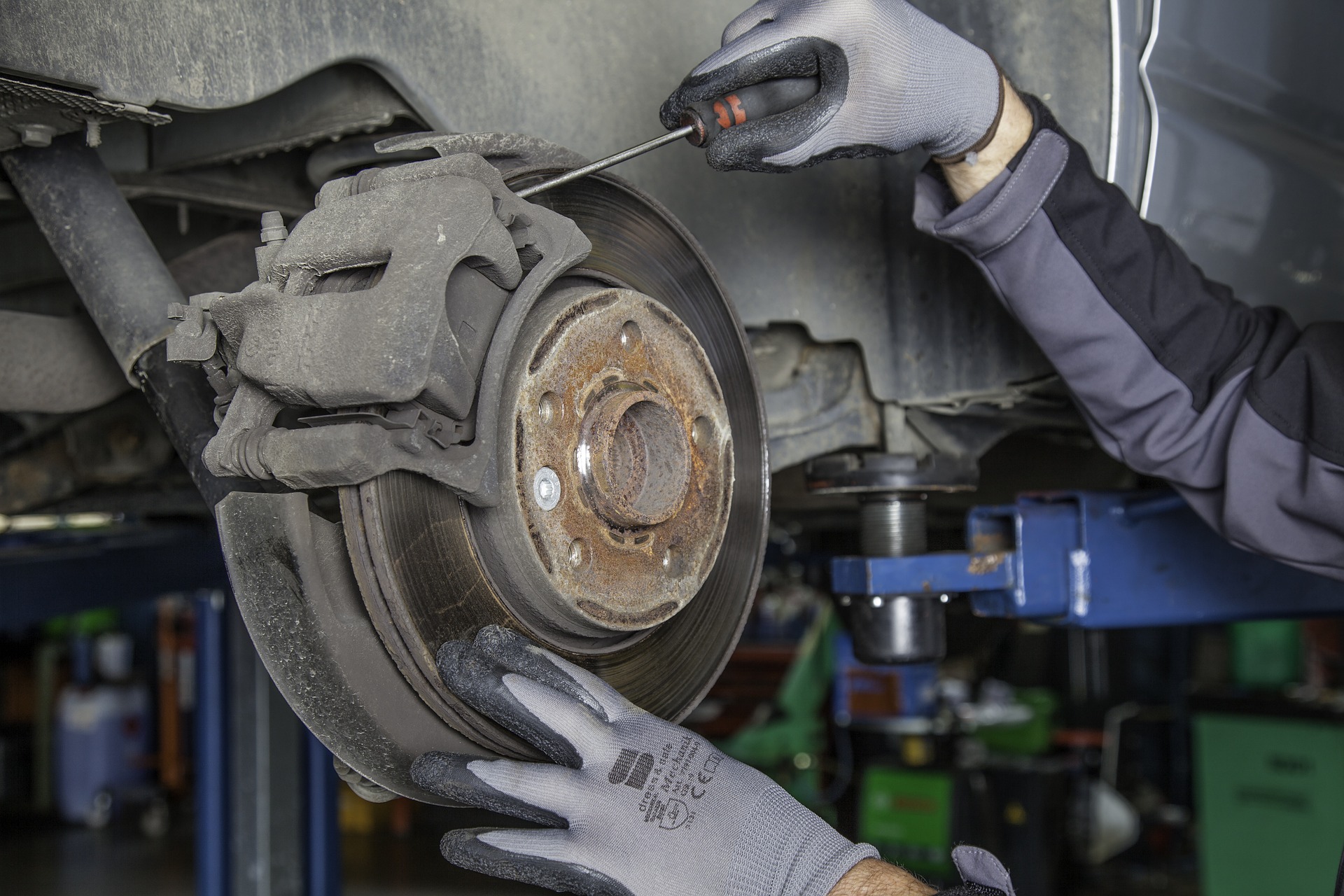 Online client and team management for auto repair shops
There's a lot more to running an auto repair shop than inventory management and work orders. No auto repair business can survive for long without attracting new customers and encouraging repeat appointment scheduling.
That's why shop owners need to ensure a positive online presence that generates solid leads and a top-notch customer experience so existing customers keep coming back. And there's one thing that sets leaders in the automotive industry apart from the rest — investing in the right shop management software.
Looking for the best auto repair software and auto repair marketing technology for your company? Broadly's all-in-one auto shop management software solution offers key functionality to help shop owners like you save time, including:
Best-in-class customer messaging technology to streamline your customer outreach
Powerful templates and workflows to automate your auto repair shop's marketing and make it possible for your team to go paperless
Real-time notifications about your customer experience and how your shop compares to your competitors within the automotive industry
Easy invoicing software solution for sending online and mobile auto repair invoices and accepting payments via credit card and debit card with integrations with platforms like Quickbooks
Best of all, our auto shop management software works across devices. We offer mobile apps compatible with iOS and Android for shop owners and team members working on the go.
See what Broadly can do for your business in just 30 days
First impressions are everything for auto repair shops
One of the most popular apps of our all-in-one auto repair software solutions, Broadly's Reviews helps shop owners drive new business by increasing reviews on Google, Facebook and other sites.
With our software, you can automate the process of requesting customer reviews via email and SMS messaging to attract new customers via positive word of mouth on social media and review websites. This is all while saving time on online engagement since it's much easier to monitor and respond to customer reviews from one app.
As a companion shop management software app, Broadly's Dashboard's functionality gives owners the ability to:
Keep tabs on customer feedback, sentiment and loyalty
See how the team is impacting customer experience and other metrics
Evaluate overall business performance across critical KPIs
Get faster, easier conversions with web chat messaging
Generate 2X more qualified leads right from your automotive repair shop by responding immediately to potential customers reaching out for repair information with our Web Chat service. Web Chat lets you:
Field customer inquiries in real time
Automate the intake process for new work orders
Educate potential customers about your services
Encourage appointment scheduling using templates
Collect user contact information for your CRM and future marketing outreach
One home for all customer interactions
Communicate with clients and leads from your website, Google and Facebook Messenger all from one place. Keep track of all your automotive shop customer communications with Broadly's Inbox app, making it easier to view, manage and respond to customer conversations.
From service history, car repair orders and appointment scheduling messages to inquiries about ordering parts, you can keep track of your prospects and regulars all in one user-friendly shared inbox for the team.
Use templates to create, store and use messages for responding to incoming customer requests
Get real-time notifications of new messages from prospects and clients
Streamline workflows among the team with one shared inbox everyone can access
SMS messaging and email campaigns for following up on auto repair leads
One of our many auto repair shop software apps, Campaigns empowers car repair shop owners like you to:
Educate customers about your services
Get more appointments and orders by informing your email and SMS subscribers about upcoming specials and promotions for OEM parts and services
Automate campaign workflows for sending appointment scheduling confirmations and reminders
Keep customers informed about the status of their work orders, such as if there will be delays due to ordering parts
Update customers about digital vehicle inspection findings and diagnostics testing results
Deliver auto repair invoices the moment a transaction is complete
Fast and seamless team communications
Broadly's user-friendly Team app enables shop owners and the entire team to work together from one inbox:
Manage customer communications and interactions in a shared, centralized place
Keep track of team performance based on customer feedback and reward top performers on the team
Consolidate team member and customer communications in one spot to enhance the employee and customer experience
Get payments faster with mobile invoicing
Auto repair shops use Broadly's Payments as a convenient and contactless way for customers to pay their auto repair invoices.
Send mobile invoices via text messaging or email using our professional invoice templates
Allow customers to pay directly from their Android or iOS mobile devices without needing to download a mobile app
Accept credit card and debit card payments for your customers' convenience
Get paid faster and save time
Improve the customer experience with user-friendly invoicing
Add automated review requests to your auto repair invoices workflow
Use our invoicing software with other key tools, such as Quickbooks Online
Accelerate your auto shop's growth with Broadly
No matter what types of automotive repairs you specialize in, we can't wait to team up with you. We've designed our repair shop management software to enable shop owners like you to improve your online presence, optimize your customer messaging and elevate the customer experience.
Want to see our shop management software in action?
See what Broadly can do for your business in just 30 days