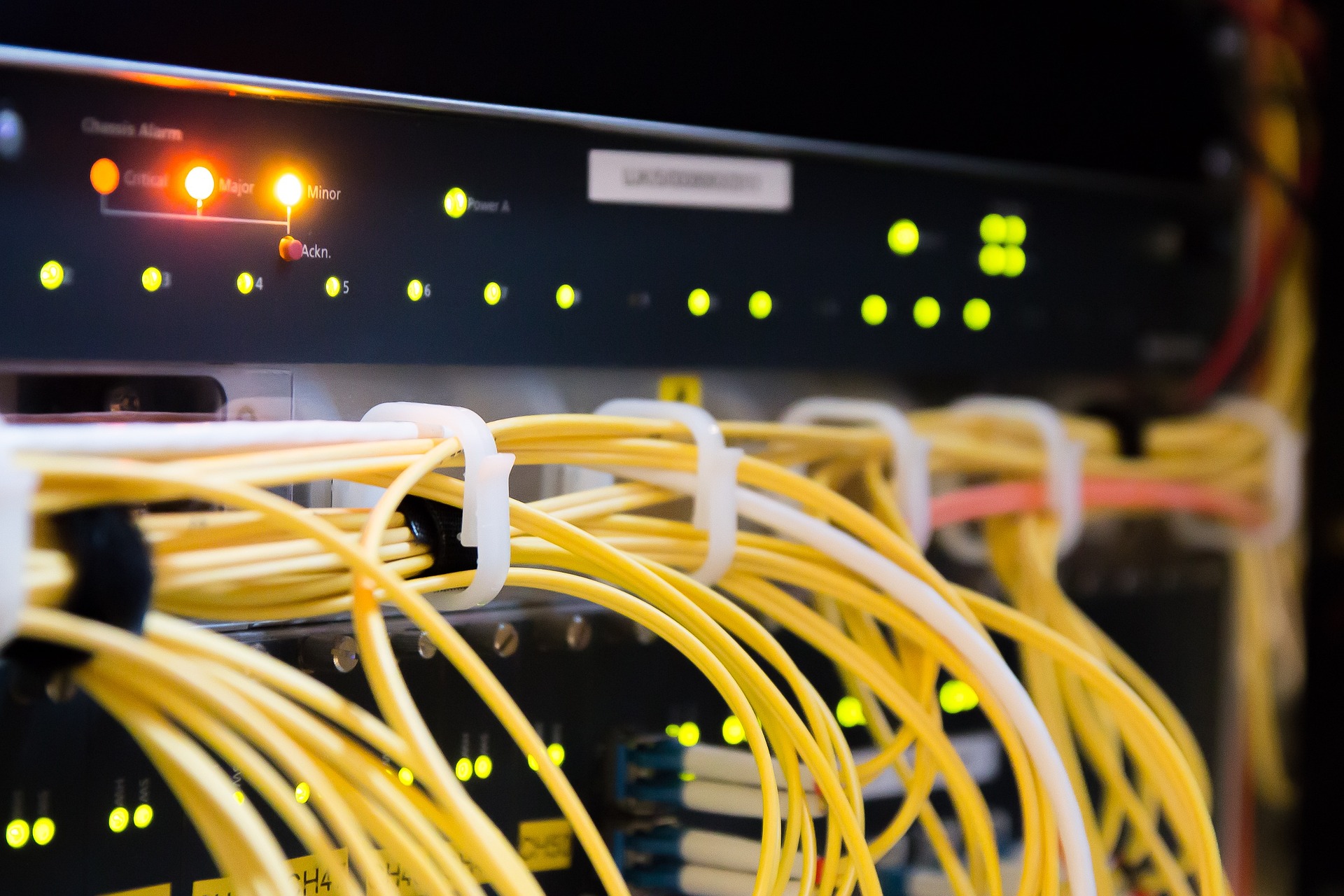 Client and employee management software for electricians
Want to attract new clients, boost employee productivity and enhance customer loyalty? Finding the right electrical contractor software can make all the difference. By using the best small business management software solutions for your electrical contracting business, you can:
Streamline the intake process for new work orders
Optimize job management
Automate customer management and marketing efforts
Strengthen collaboration among back-office staff, field technicians and the entire team
Get more electrical service bookings
Improve your team's responsiveness
Enhance the customer experience
Broadly is the best all-in-one small business software for your electrical contracting business. Here is the full lineup of our electrician software solutions:
Reviews: Get a clear picture of your service company's customer experience
Web Chat: Save time on service calls with real-time customer support right on your website
Teams and Inbox: Streamline external customer communications and internal employee communication workflows with shared platforms for conversations and collaboration
Campaigns: Take advantage of our complete customer management software to automate your marketing efforts
Payments: Get paid for finished jobs even faster
See what Broadly can do for your business in just 30 days
Looking for electrical contractor software you can access from your mobile device? No problem. We offer iOS and Android mobile apps for electricians on the go and field technicians working on job sites.
Monitor and manage online reviews
One of our most popular electrician marketing software solutions, Broadly's Reviews empowers electricians to:
Get more customer reviews on websites like Facebook and Google, an effective strategy for attracting new customers and getting more work orders
Automate the process of sending review requests in real time, immediately after a home service is complete
Save time on monitoring and responding to customer reviews with online customer feedback from across channels in one central platform
Uncover key customer experience insights to understand what factors are having a positive or negative impact on the company's online reputation
Web chat makes it easy to spark conversations
Add Broadly's Web Chat service to your website and watch your customer experience and conversions soar. The benefits of web chat services are clear: These tools can help increase leads by 4-8X, website visitor engagement by 10-50% and conversions and growth by 20%.
The home service providers we partner with use Web Chat to:
Connect and engage with website visitors across desktop and mobile devices in real time
Collect important customer information for customer management and marketing efforts
Initiate the intake process for new home service work orders
Spend less time on customer service calls
A single platform for customer interactions
If your electricians, back-office staff and field techs have a hard time keeping up with incoming messages and customer reviews from your website, Google and social media channels, then you need Broadly's Inbox.
As the name suggests, this field service management software solution is a central home for all customer conversations from various sources.
Improve the responsiveness of your electrical contracting business on social media channels and review platforms
Spend less time trying to keep track of customer conversations and more time on other important activities like project management and electrical estimating
Maximize the customer experience by improving how quickly and efficiently your entire team responds to customer support conversations across channels
Enjoy the peace of mind that you won't leave a customer hanging with real-time notifications for every new message, mention or review
Follow leads via curated email campaigns and SMS messages
Scale your customer management efforts as your business grows with Broadly's Campaigns. This marketing tool is a go-to for electricians who want to keep new and existing customers engaged over their lifetimes. In addition, our platform can:
Send best-in-class email and SMS messaging campaigns that drive new electrical service bookings
Automate customer outreach with professional templates and user-friendly workflows
Deliver emails optimized for mobile devices, iOS and Android
Your entire team's communications in one place
Keep everyone, from field techs to back-office staff, on the same page with Team, a powerful shared communications and collaboration platform from Broadly.
Stay on top of customer management and job management together
Understand how the entire team is performing on measures of customer experience
Motivate and incentivize your all-star employees
Send mobile payments once the job is done
Get paid on time with Broadly's convenient local business payment solutions platform, Payments. Our platform allows you to accept your clients' preferred payment methods, including credit cards and debit cards.
Use our professional invoice templates to request timely payments via email and SMS payment reminders and personalize your invoices with the individual's customer information and job details. Plus, with Quickbooks Online and Quickbooks integrations, you can enjoy stress-free bookkeeping.
Seamless client and team management with Broadly
Broadly is a trusted partner to contractor businesses, including electricians, electrical service providers and electrical contracting businesses. Our tools help you achieve success by streamlining communications, workflows and marketing efforts.
Get started with our user-friendly electrical software solutions today.
See what Broadly can do for your business in just 30 days