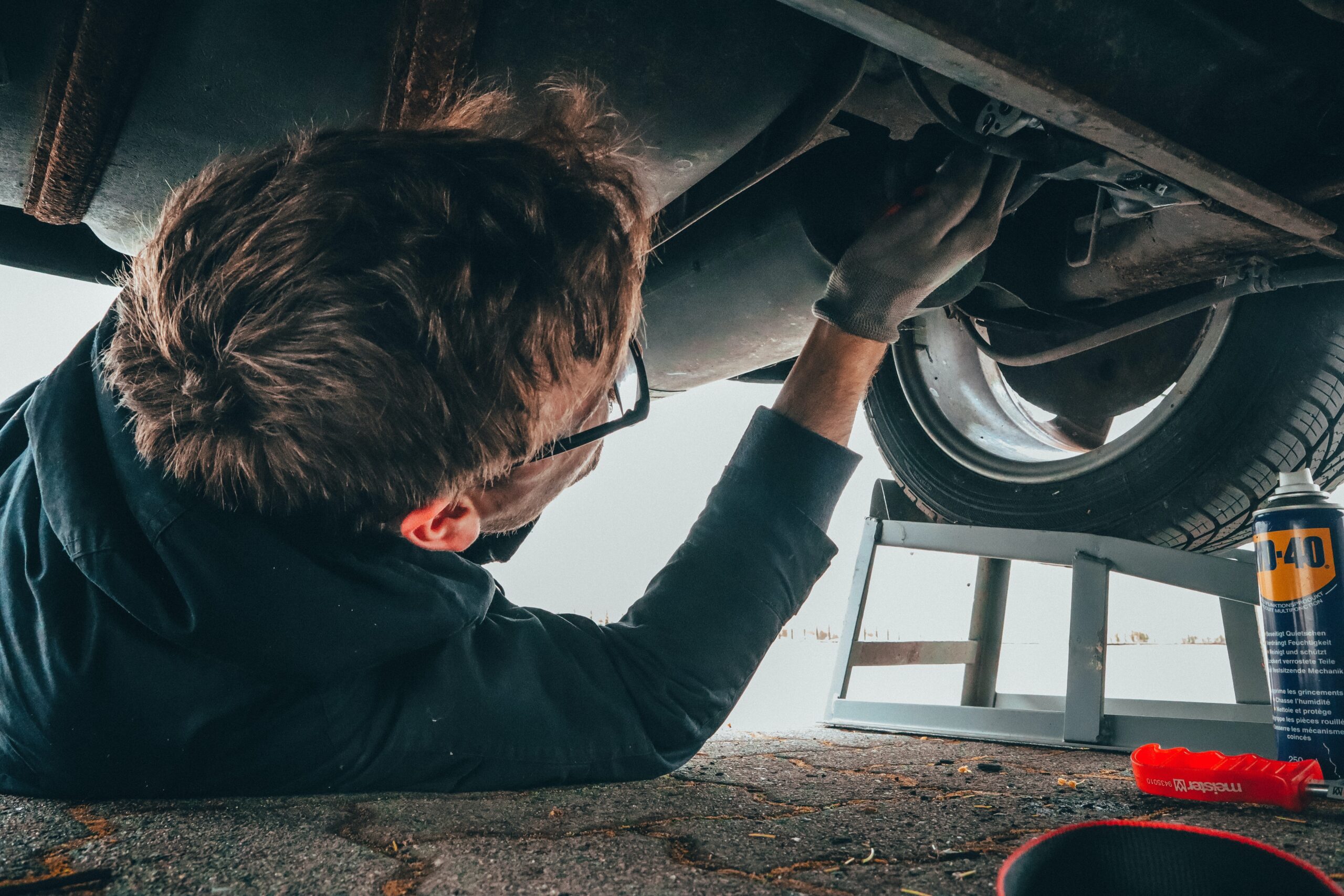 Top auto repair digital marketing agencies (2023)
As a business owner, staying on top of the latest marketing trends is crucial to success. With so many options available, figuring out where to start can be overwhelming. In the digital age, a solid online presence is no longer an option – it's necessary. 
That's why we've compiled a list of the top auto repair digital marketing agencies to help you get started on the right foot at the hand of marketing experts in small businesses to make your auto repair shop's revenue go through the roof!
What are the best marketing strategies for an auto repair company?
When marketing your auto repair or automotive business, it's beneficial to experiment with several strategies to attract and retain new customers. Here are some of the best marketing strategies for auto repair companies:
Search engine optimization (SEO): SEO and local SEO optimize your website to rank higher in search engine results pages (SERPs). Optimizing your website with relevant keywords and phrases increases your visibility and attracts more traffic.
Pay-per-click (PPC) advertising: PPC advertising allows you to place ads on search engine results pages and other websites. You only pay for the ad when someone clicks on it, making it a cost-effective way to reach potential customers.
Social media marketing: Social media platforms like Facebook, Twitter, and Instagram allow you unique opportunities to connect with your audience and build relationships. You can build brand awareness and loyalty by sharing content and engaging with your followers.
Email marketing: Reach your customers directly with email marketing. By sending targeted messages, you can inform your customers about special promotions and new services.
Reputation management: Monitor your online reputation and respond to all online reviews. 
These marketing strategies can be effective on their own or in combination. The team at Broadly will help you craft a manageable strategy and provide practical tools to help you reach your business goals. 
Is working with a digital marketing agency worth it?
If you're a business owner, you might wonder if working with a digital marketing agency is worth it. The short answer is yes. It is worth it.
A digital marketing agency can bring a wealth of expertise and experience to your business. They know the latest marketing trends and strategies and can help you navigate the complex world of digital marketing. 
Working with a digital marketing agency can also be cost-effective. While it may seem counterintuitive to pay for marketing services, it can save you money in the long run. Investing in effective marketing strategies can attract customers and increase your revenue more quickly than if you are winging it with expensive marketing campaigns. 
What services to look for in a digital marketing agency
Several vital services must be considered when choosing a digital marketing agency to promote your auto repair business.
First and foremost, you want an agency that can help you improve your website's visibility in search engine results pages (SERPs). SEO services are essential for increasing organic traffic to your site.
Another critical service to look for is pay-per-click (PPC) advertising. PPC advertising is a paid advertising model that pays users to click on one of their ads each time. Look for an agency with experience creating and managing successful PPC campaigns across multiple platforms, such as Google Ads or Facebook Ads.
Social media marketing is also a crucial component of any digital marketing strategy. Social media platforms like Facebook, Twitter, and Instagram can be powerful tools for building brand awareness, engaging with your audience, and driving traffic to your website.
Automotive digital marketing is not a one size fits all thing. Look for a service provider with scalable offerings that will tailor their services to your business needs. 
Choosing the right digital marketing agency for your auto repair business
When selecting a digital marketing agency for your auto repair business, there are several factors to consider. You want an agency with experience working with companies in your industry, understands your unique needs and can deliver results that meet your goals. 
If hiring a full-service agency offering digital marketing services is out of your budget, consider a hybrid approach that allows you to contribute a little elbow grease. 
Broadly is a customer engagement platform that helps businesses of all sizes to streamline customer communication and reputation management. Here are some of the ways that Broadly can help your automotive repair shop:
Reviews: Broadly's online reputation management tools can help you automatically request reviews from customers as they leave your auto shop. You can also manage online reviews across multiple review sites and social media platforms.
Web Design and Optimization: Broadly offers website design services that optimize your site for automotive SEO and boost your search engine rankings.
Web Chat: Capture leads while they are on your website with a web chat service. 
Inbox: Nothing will fall through the cracks when you consolidate messages from your website, email, and Messenger to streamline customer communications. 
Campaigns: SMS text and email marketing campaigns have never been easier with Broadly's segmented customer lists and message templates.
Payments: Enhance the customer experience and get paid faster with mobile invoices and payments. Customers can pay from their smartphones without downloading an app.
Dashboard: Track key insights in real-time. Monitor customer feedback and team performance so you always have a pulse on your business's performance.
Broadly offers marketing solutions for auto repair companies
Broadly offers tailored marketing solutions for auto repair companies that can help them increase their online visibility, attract new customers, and grow their business. These tools can help you improve your customer experience, increase customer loyalty, and drive repeat business.
If you're looking to streamline your auto repair business marketing efforts and operations, Broadly is here to help. 
See what Broadly can do for your business in just 30 days