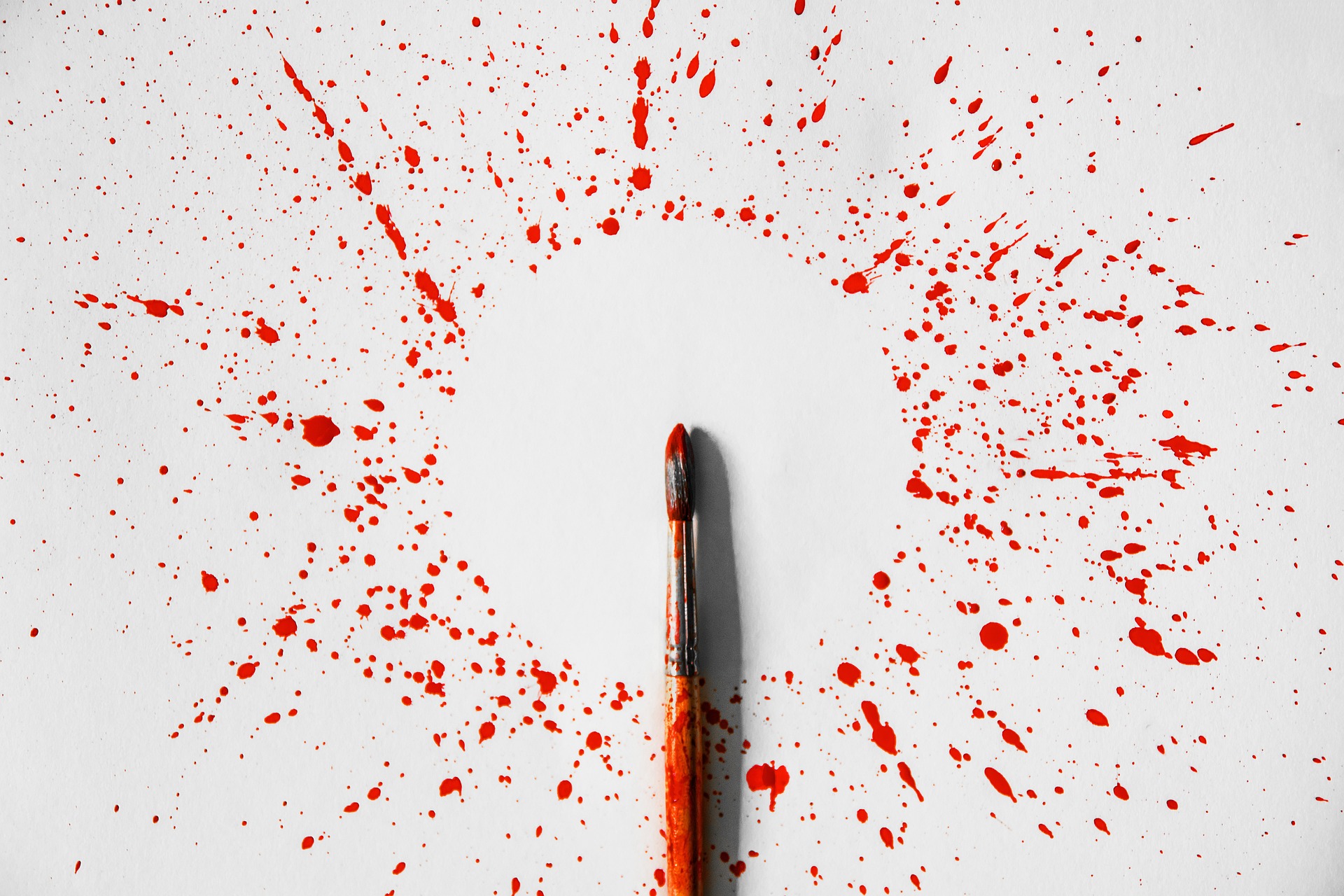 4 Reasons Broadly is the Best Painting Business Software in 2023
Your clients count on your painting business to get their painting projects done right. You and your team members put great care into the work you do on-site and throughout every step of the customer journey.
That's why you need the very best painting business software. You need a technology solution that will support your day-to-day operations and customer relationships.
Broadly's painting contractor software offers both the functionality and integrations you need. It's a top choice and trusted technology partner for painting contractor businesses like yours.
Keep reading to discover how Broadly's suite of tools help business owners get more painting jobs, streamline workflows and take customer satisfaction to the next level.
What are some benefits of painting business software?
Every year, U.S. homeowners spend billions on home improvement upgrades such as painting projects.
Home remodeling businesses have seen an impressive streak of year-over-year growth for 10 straight years, but experts predict that trend could change in 2023 in line with a broader economic slowdown that may impact the pace of the overall remodeling industry's growth.
To get ahead of the competition, your painting company must rely on your core strengths more than ever before. You'll have to develop stronger customer relationships, prioritize customer satisfaction and ensure a seamless experience.
That's where painting contractor software solutions such as Broadly can help. Some of the key advantages of leveraging Broadly's all-in-one painting business software include:
Improving internal communications with team members to optimize field service
Getting new qualified leads into your customer relationship management (CRM) system, generating more painting jobs and ensuring repeat business
Increasing positive word-of-mouth marketing about your business through social media, search engines, review websites and other popular channels
Optimizing your painting company's brand image and online reputation with a world-class website and customer reviews
Converting more of your website traffic into qualified leads
Improving your customer support with real-time live chat on your painting company's website and a single inbox for all of your customer communications from across channels
Understanding your company's most important metrics that are driving customer satisfaction and business growth
Increasing efficiencies with user-friendly features that streamline workflows
Unlocking the benefits of impactful recurring CRM campaigns with our quick and easy marketing automations and templates
Managing work orders, communicating with subcontractors and getting all of your most important day-to-day activities taken care of from anywhere with Broadly's cloud-based mobile apps (compatible with Android and iOS devices)
Enjoying hassle-free integrations with other critical painting business management software, such as painting estimating software for accurate estimates, project management tools, scheduling software, dispatching tools, time tracking apps and bookkeeping software (QuickBooks Online, etc.)
Features to look for in painting business software
Considering which painting contractor software solutions to invest in for your small business? Here are some of the most powerful tools savvy business owners in the painting, general contracting and home remodeling industries use to land more clients and manage workflows.
1. Customer and team communication apps
With Broadly's team communication software and customer communications software, keep track of internal and external conversations from across channels in one unified inbox, ensuring team members and customers have the best experience possible.
Respond to new messages from incoming leads from social media, search engines and your website
Get real-time notifications about new conversations and responses
Keep track of all of your customer interactions over time with a complete history of your conversations
Manage the workload of responding as a team, granting access to subcontractors and team members as needed
Get a real-time pulse on employee performance based on customer feedback and reward top performers
Eliminate messaging channel overload and confusion with one designated place for employee communications
Free up employee time with saved responses and message templates
2. Invoicing
Broadly's Payments platform makes it easier for painting businesses to get paid faster, manage bookkeeping tasks and drive results with:
Text-to-pay mobile invoices that can be automatically sent to clients once work orders are complete, enabling customers to pay right from their phones (iOS and Android devices)
Convenient, no-hassle payments and accept customers' preferred payment methods and offer flexible financing options for clients with Broadly's Pay-Over-Time feature
User friendly integration with bookkeeping software solutions, such as QuickBooks Online
Automatic customer review request templates that can be used to ask customers for their feedback when invoice notifications are sent
3. Review and reputation management software
With Broadly's painter reputation management software, get the tools you need to:
Monitor your painting business's online reputation across channels (social media, search engines and review sites)
Generate more word-of-mouth marketing with automated review request campaigns
Step up your lead generation efforts and convert more leads into painting jobs
Measure customer satisfaction and identify new opportunities to enhance the customer experience with detailed reporting about your company's overall online presence
4. Marketing solutions
Broadly offers a comprehensive range of marketing apps for home services business owners. Our marketing tools will help you build out a powerful online presence, attract potential customers, convert these leads into new clients and drive customer satisfaction over time.
Website builder: Launch a beautifully designed website that's optimized for mobile devices, search engines, customer engagement and conversions to drive more painting projects for your company.
Web Chat software: When visitors land on your website, you have a short amount of time to capture their interest, answer any questions they might have and collect important customer information. With our real-time Web Chat, you can:
Add live chat functionality to every page of your website
Answer customer questions as they come in
Automatically collect information for your CRM, so you can follow up with website visitors via SMS or email
Initiate new work orders
Marketing campaigns software: Use our industry-specific campaign templates and marketing workflows to engage new leads and existing customers over time via text message and email marketing.
How Broadly stands out as a painting management solution
Painters, home service providers and small business owners opt for Broadly for their business management needs because of our selection of helpful product offerings and user-friendly features.
But that's not all that makes Broadly stand out: Here are a few more differentiators that solidify Broadly's position as the technology provider of choice among painting industry pros.
1. Premium customer support
Broadly's dedicated Customer Success Team is committed to your growth and success, from onboarding and beyond.
2. Seamless integrations
Broadly connects to over 500 business management solutions, including all of the most important technology providers in the home services industry.
3. Industry success stories
From general contracting and home remodeling to painting and roofing, Broadly is a go-to provider of marketing and reputation management services for home services providers of all areas of speciality.
We help service providers rise to the top of their category across social media, search engines and review sites and leverage word-of-mouth marketing to drive new business growth.
Keep your painting business running smoothly with Broadly
Test drive our solutions for team and customer communications, invoicing, review management and marketing. See for yourself how we help businesses strengthen their marketing and online reputation management strategies, get paid faster, bring in more business and become leaders in their categories.
See what Broadly can do for your business in just 30 days