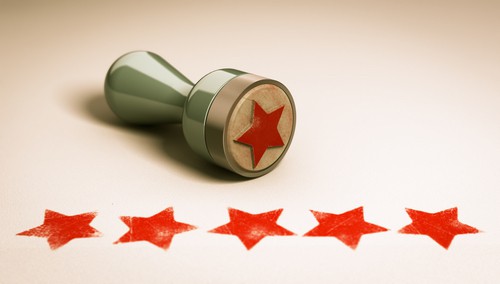 5 Easy ways to market your customer reviews
Make sure to maximize the benefit of your customer feedback to educate prospective buyers. These are five of our favorite ways:
1. Display and link to reviews on your business's website.
Create a
reviews page
highlighting recent customer experiences. For example, you can l
ink to your profiles on Yelp, Google, and other sites, and/or highlight some of your best customer testimonials on your blog
.
2. Share great customer feedback in email marketing programs and on social media.
Embrace the power of your existing email marketing campaigns. Share a review and link it to the rest on your Facebook business page. Do the same for Google and Twitter. You'll find that sharing your best customer reviews is an easy and fast way to looking great on social media.
3. Print reviews on customer marketing material.
Showcase customer referrals to supplement information about your products and services. For example, posting reviews on direct mail or prints brochures or other marketing material is a great way to conserve your resources while making an impact. Prompt readers to check your business out online to learn more.
4. Include a great customer review – or link to your business's profile pages – below your email signature.
Take some text from a short review and a link to your profile pages on Google, Yelp, or other sites will enable others to easily find your reviews. 
5. Highlight reviews on service estimates.
If you provide estimates to prospective buyers you can share a happy customer review and direct them to learn more online.
Whichever method you choose, it's important that you truthfully represent the content of reviews. Don't alter the text of your reviews or change star ratings. Be sure to include the right source and link directly to online profiles. Be sure that any use of another site's name and logo complies with their terms of service.
Of course, these tips are most effective if your business has a healthy number of reviews. Need more verified reviews? Broadly can help.
See what Broadly can do for your business in just 30 days