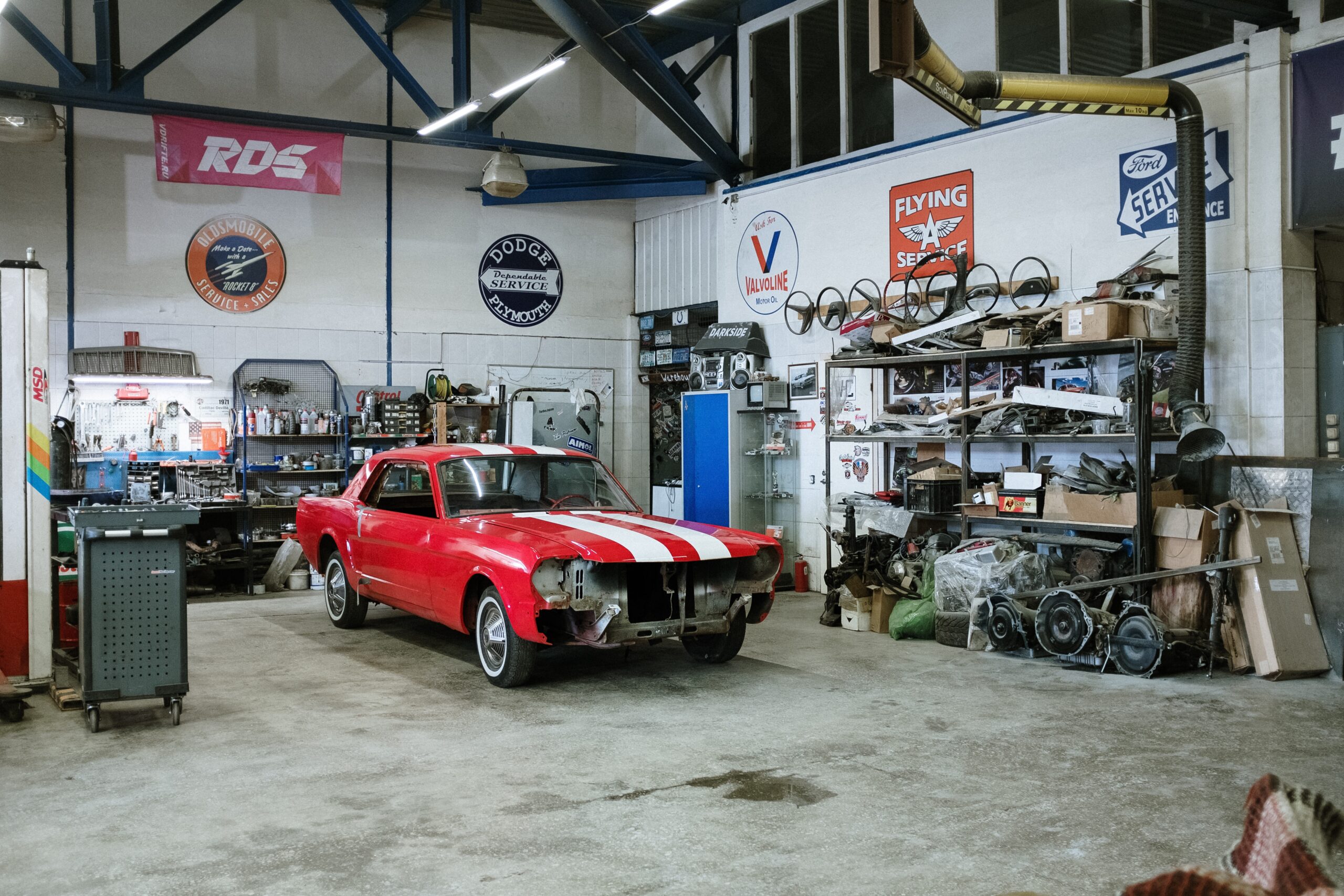 Automotive marketing trends to look for in 2023
Giant gorillas and colorful, air-filled figures on the side of the road are no longer enough to get people in the door, forcing dealerships and others in the automotive service industry to look for new and more enriching ways to connect with their customers.
Marketing strategies in the automotive industry have evolved in the last decade because of the rapid rise of social media and the equally speedy adoption of smartphone usage across multiple age groups.
Looking forward to 2023, the automotive industry is poised to continue evolving from a tangible, in-person experience to one that starts online and ends in person. From new types of cars to innovative forms of advertising, here are the automotive marketing trends to look for in 2023.
Free Guide: How To Overcome Top Challenges For Auto Shop Owners in 2023
What are the current trends in the automotive industry?
The automotive customer journey begins online
If there's one thing that has defined the automotive industry in the last decade, it's that increasingly more consumers are beginning their search for a vehicle online.
Dealerships used to be hometown heroes that dominated local advertising for TV spots, radio and print advertising, but in the 2010s, things changed dramatically.
Instead of visiting and negotiating at multiple dealerships in person, car buyers could instantly connect with multiple dealerships online, receive quotes on the same make and model of the vehicle and pick where they wanted to take their business. This trend has taken the battle to gain customers from the sales floor to the Internet.
According to Google, 95% of automotive customers begin looking for a new car online. Car buyers spend an average of 14 hours online searching for a vehicle. Video test drives on YouTube by popular automotive influencers such as Redline Reviews or Raiti's Rides have increased a staggering 65% in 2022, proving that customers are going deeper into the buying process before they even step foot on a car lot.
Customers love ordering vehicles
Once supply chain issues drew down available inventory during the pandemic, consumers faced supply shortages on dealer lots. To keep consumers engaged, manufacturers such as Ford and Subaru instituted vehicle ordering processes where consumers could order a vehicle to their exact specifications and have it delivered to the dealership.
It turns out, consumers who were originally forced into ordering actually enjoyed the online buying experience much more than traditional car buying. According to a study from Cars.com, 41% of consumers plan to preorder their next vehicle, with 98% stating that they enjoyed the process so much that they would do it again.
Ordering the customized vehicle at a set price allows consumers to get exactly what they want and have complete clarity on pricing, which is often a gripe from consumers during the car-buying process.
Mobile and social media are king
It's no mystery that shopping on a smartphone is the new normal, but beyond anecdotal evidence, the data backs up this growing trend.
According to Google, 60% of vehicle search inquiries originate from mobile devices, while the industry analysts at Oberlo state that, as of August 2022, 53.74% of the total web visits are completed on a mobile device. Social media visits — another growing space for dealerships to connect with their customers — are completed from a mobile phone 83% of the time.
Dealerships and others in the automotive space should optimize the mobile buying experience to capture the mobile buyer in new and unique ways.
Websites are now optimized for mobile, and digital ad spending is strategically focused for maximum results. 2022 saw more dealerships than ever use both click-to-call buttons and web chat buttons to increase conversions.
What are the future trends in the automotive industry?
Increased spending on digital advertising
In 2022, the automotive industry's digital marketing spend came in at around $17 billion, compared to $14.96 billion in 2021 and $13.64 billion in 2019 (2020 and 2021 were a bit off because of the pandemic). This meteoric rise in spending is expected to keep rising in 2023, with most experts expecting an increase in digital advertising spending of 11.7% in 2023.
Due to the increasing rates of mobile and social usage, dealerships and other automotive-focused companies need to have a strategic plan to capture buyers at various stages in the car buying process.
From engaging social media marketing to click-to-call conversions and messaging apps that get people into the showroom, money and effort spent on converting buyers who shop online will be well spent in 2023.
Personalized video connects with more vehicle buyers
Social media and online advertising has evolved from static photos to videos, and the trend is not slowing down.
According to Cisco's Visual Networking Index, video now accounts for 227.6 exabytes of data per month, which is a staggering 82% of all IP traffic on the web today. To put this in perspective, Cisco reported only 70.3 exabytes of data back in 2016.
Faster internet, especially 5G, and more capable smartphones have made the video experience to be better than ever before. Given the rapid growth in YouTube test drive videos and the wide adoption of video content across all social media platforms, automotive marketers will need to supplement standard SEO marketing campaigns.
A key way to leverage opportunities with video marketing is by zeroing in on ways to engage with audiences and boost the customer experience right from the start.
Electric cars are hotter than ever before
There's no doubt about it: the auto industry is going electric, and dealerships that miss the boat now will likely suffer in the future.
The U.S. electric vehicle market is projected to grow from $191.2 billion in 2021 to $245.08 billion in 2022 and $601 billion by 2026. In 2021, electric vehicles accounted for 7.2% of new vehicle car sales worldwide, and this figure is expected to grow exponentially as adoption rates increase.
Most major brands offer a bevy of electric vehicles, and there is no better time to convert potential buyers away from their current brand and into your store than in 2023.
Artificial intelligence is the future
Balancing a real, in-person experience with artificial intelligence should be at the forefront of any automotive digital marketing strategy.
Marketing efforts can be enhanced by bringing in a level of personalization and customization that is nearly impossible without applying data learned by artificial intelligence. Leads can be customized down to the finest detail, chatbots can handle basic customer service requests and management can forecast and anticipate inventory levels, all with the power of AI.
Deftly applied, an AI strategy can be crucial in boosting customer retention and revenue.
Market your automotive business with help from Broadly
As the world goes increasingly digital, the importance of balancing virtual communications with real-life customer service can be a tough challenge to overcome without the right people in your corner.
Broadly has your back. Our platform can help you attract new customers and ensure that they return to your dealership or automotive service center again and again by streamlining your communication strategy and helping boost your online reputation. You do what you do best and let Broadly take care of the rest.
See what Broadly can do for your business in just 30 days