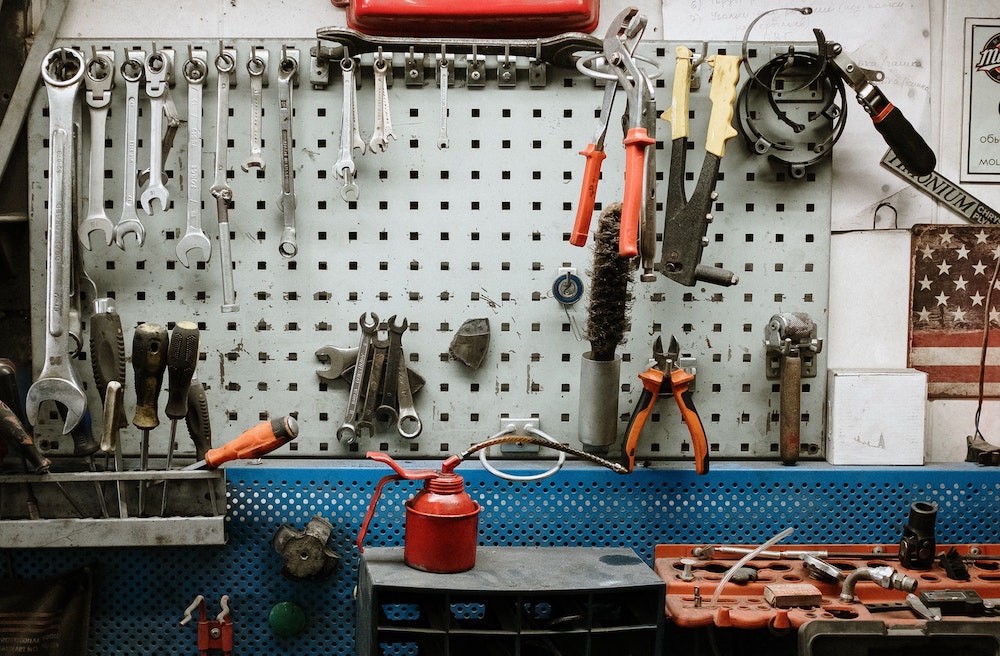 Super effective marketing strategies for your auto repair shop
Running a small business is challenging; you need to focus on day-to-day operations, finances and marketing. It's hard to do it all, and that's why it is important to find marketing strategies that are effective and easy to implement for your auto repair shop. 
Your auto repair shop focuses on helping customers in your area with their various car needs, so how do you ensure potential customers come to your business over the other guy? 
Marketing is critical to grow your small business. Your marketing efforts will help you create brand awareness, drive new customers to you and keep you top of mind with existing customers.
Free Guide: How To Overcome Top Challenges For Auto Shop Owners in 2023
There are many marketing tactics that small business owners can use, but it is essential to find the ones that will work best for you. Social media may be the best option to reach new customers and stay in touch with existing customers, too. 
Creating content around the types of automotive repair you focus on may drive more leads than anything else. It may also be as simple as a YouTube video on "When to get an oil change." The marketing ideas are endless, and so are the opportunities. 
Let's look at some effective marketing strategies for your automotive repair shop. 
How do I market my auto repair shop?
Before marketing your auto repair shop, you need to know your target customer. Understanding this will help you improve your marketing efforts and be more specific in your tactics. 
What kind of auto repair shop are you? Let's say you're an auto repair shop in Austin, Texas that focuses on luxury brands. You want your marketing to reflect both of those things: the location and the specialty. 
Since you're focused on Austin and luxury, you don't want your marketing to confuse consumers in Dallas or other places in Texas, and you don't want them to bring in a type of car you don't service. While marketing is all about bringing in new customers, it's also helpful in weeding out the customers that aren't a good fit. 
Once you know who to market to, you're ready to use some simple tactics to get new customers in the door. There are a lot of different marketing ideas, but let's talk about a few practical ways to market your auto repair shop. 
Effective marketing strategies for auto repair businesses
There are many different marketing strategies, but not every single one will be effective for your business. And remember that you don't need to do them all, either. Create an auto repair shop marketing plan based on what works best for you, what you enjoy and what brings in the best customers.
Website
Your website is one of the most powerful tools for your marketing efforts. This may seem obvious, but sometimes people put the cart before the horse, implementing elaborate marketing schemes before their website is polished.
Many other marketing tactics will lead people to your website, and you want to ensure your website effectively communicates your competitive advantage. Remember that your website should be easy to read, quick to load and the website design must be pleasing to the eye. 
Search engine optimization
When running a local-based business, search engine optimization, or SEO, is crucial to your success. 
There's a lot to get into about SEO, but in the simplest terms, SEO helps tell Google and other search engines about you so your website or business comes up in applicable searches. If someone is searching "Mercedes-Benz Repair Shop Near Me," you want to be at the top of the page, and SEO gets you there.

So how do you do that? You incorporate keywords into your business's website, social media, content and anything else you put on the Internet. Some beneficial keywords include your location, surrounding areas you also service, types of service you provide and any specialties, like luxury cars. 
Reviews and reputation
Another important aspect of your marketing efforts is customer reviews and your reputation. If you've set up a Facebook business page or a Google Business Profile, you're likely getting customer reviews on those sites. 
Consumers love reviews and look at them often, so you want to ensure you're focused on them. Managing your business's reviews includes a few things: encouraging customers to leave a review, managing the reviews you've received and using the feedback from reviews to improve your business.

Positive reviews are great, and while negative reviews can give you a headache, they can also benefit your marketing. Respond to negative reviews, understand customers' frustration and improve your business based on the critiques.
Content marketing
Creating content such as blogs, infographics and videos is a great way to market your auto repair shop. These pieces help with SEO and allow you to add more keywords to your website. 
They also give you a direct line to consumers and the ability to showcase your expertise. Consumers are likely to search for information online about their auto repair before they walk into your shop, so if you can provide that information, you're already a trusted advisor.

Content marketing is based on what your customers find beneficial and what you feel comfortable writing or creating. Blog posts about routine car maintenance, how to change your windshield wipers or other common questions are a great place to start.
Social media
Social media marketing allows you to connect and engage with your customers. It is also a great avenue to share the content you've created, company news and other helpful information. 
You're probably thinking that you can't focus on running your business and be active on Facebook, Instagram, Twitter, LinkedIn… and what in the world is TikTok? 
Great news! You don't need to do them all. Understand where your customers are and be there. Your ideal customer may only be on Facebook or Instagram, and the rest can be left off the table. The key to social media marketing is being where your customers are.

While other social media platforms are growing in popularity, Facebook is still one of the most consistent for advertising your local business. You can set up a Facebook Business profile that showcases your business in search and allows customers to leave you reviews. In most cases, it is safe to say that your customers are active on Facebook.
Google Business Profile
A Google Business Profile, formerly known as Google My Business, is critical for local businesses. If you have a GBP, when a user searches for a local repair shop, your business profile will hopefully show up near the top of the search. 
These profiles also allow customers to leave reviews and photos and stay up-to-date on your business. It's easy to create a profile, and after the initial setup, there's little upkeep. 
Referrals
While digital marketing efforts are effective, nothing beats a word-of-mouth referral from a happy customer. So how can you incorporate those into your marketing strategy? One way is to incentivize loyal customers when they recommend you to a friend or family member. This could be a $10 off coupon if they refer someone or something as simple as a free air freshener.

Referrals are great, but the most critical part of a referral is providing a service that makes people want to recommend you to their friends and family. If you're not giving customers a stand-out experience, it may be more challenging to get their recommendation.
Paid advertising
Pay-per-click, display advertising and other paid avenues are also great ways to promote your business. These advertising techniques are based on keywords, like your SEO, to help drive business to you. Before jumping into these ads, make sure you know your customers and the keywords they use in their searches. 
Email marketing 
Communicate with your customers through email marketing. Email allows you to send updates and special offers to customers who opt-in. This may seem like a big task, but all you need to do is start collecting email addresses from customers who opt-in, set up lists to help you target different types of customers, write the emails and tools can help you automate the rest. 
A simple thank you email after each service is an excellent way to bring in referrals and encourage reviews. If you set up lists based on automobile type, you can send relevant emails with recall information or other news that may benefit those customers.
What kind of budget should I have for marketing my business?
Many of these marketing tactics require more time than money. Your marketing budget should be able to support the needs of your business while also having a return on investment that you're confident in. You may want to use your marketing budget to hire a team of experts to help run your marketing so that you can focus on other parts of the business.
Digital marketing efforts are effective and also easy to change or pause. If you're spending money on PPC or display ads, you can set a monthly budget you are comfortable with and increase or decrease it based on the results.
Promote your business with ease with Broadly 
Ready to amp up your marketing efforts but not sure you can do it on your own? Working with a marketing partner like Broadly can help ease the burden and let you focus on running the day-to-day business. 
Broadly's comprehensive platform provides various services to boost your online presence and streamline your business processes. We can help you optimize your website with SEO, develop email marketing campaigns and manage online reviews. With Broadly, you can even implement mobile invoices and payments. 
See what Broadly can do for your business in just 30 days