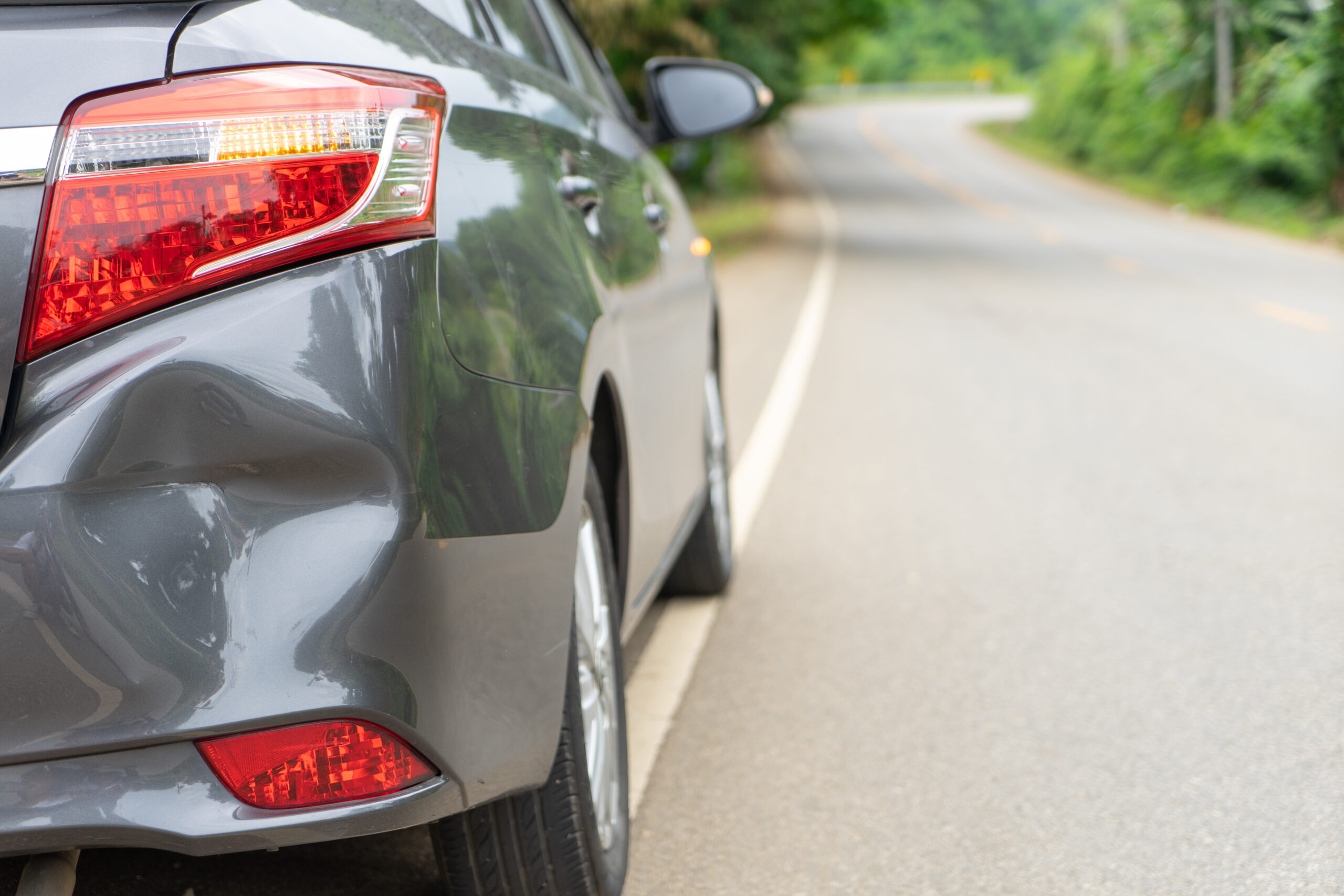 3 Reasons Broadly is the Best Dent Repair Business Software in 2023
Your paintless dent repair (PDR) auto body shop is there for your customers when they need you. When door dings from collisions, accidents, hail damage and other acts of nature arise, you're there.
That's why you deserve the best dent repair business software. One you can rely on to automate and streamline workflows. One that will help your repair shop drive and sustain business to improve profitability. You deserve Broadly, the best dent repair business software out there.
Keep reading to discover why industry professionals trust Broadly for all their most critical shop management needs.
What are the benefits of PDR business software?
PDR software solutions, such as Broadly's all-in-one suite of tools, are designed to help collision repair and auto repair businesses improve workflows and drive profitability. Here's an overview of the key benefits of Broadly's paintless dent repair software that you need to know about.
1. Improve your shop management
Broadly's all-in-one cloud-based apps are compatible with top-rated PDR mobile apps for Android and iOS mobile devices to help streamline marketing, work order management, invoicing and team and customer communications for your auto body shop.
2. Enhance your team collaboration and customer communications
Keep track of all of your body shop's customer communications — from social media, online reviews and live chat on your website — in one place with Broadly's Inbox messaging functionality.
Grant the necessary permissions to PDR techs and PDR professionals on your team so that they can access, review and respond to customer communications in real time, all from the same shared inbox, no extra approvals are needed.
Plus, with Broadly's Team, your repair shop staff can chat internally from a single, centralized shared platform.
3. Increase your paintless dent repair auto body shop's profitability
Broadly's PDR software empowers teams to streamline processes and minimize tedious and time-consuming tasks. This frees up valuable employee time, improving productivity and reducing waste and adding up to savings for your business.
That's not all. Broadly helps repair shops unlock new business opportunities with marketing tools that drive awareness, reputation, lead generation and repeat bookings.
Plus, Broadly's mobile invoicing capabilities enable small businesses to get paid faster, which means less time spent following up on outstanding payments and driving more money back into the business faster.
Broadly offers top marketing and management solutions for PDR businesses
With more vehicles on the road than ever, automotive repair industry revenue is projected to grow. That's great news for PDR businesses, but not all shops will stand to gain equally. Repair shops that invest in the right software will be positioned to get ahead by attracting more new clients and capturing greater market share.
Broadly's software can help do all of this for you — and more. That's why PDR industry providers choose Broadly for their business management needs. Here are some of the most popular marketing and shop management solutions we offer.
Create a standout online presence for your body shop with Broadly's all-in-one marketing apps.
Website: We help small businesses across industries launch modern, mobile-optimized websites that look great, rank well in search engines and, most importantly, get customers to engage.
Web Chat: Convert website visitors into marketing leads that your auto repair shop can keep in touch with over time. Use Web Chat to:
Answer customer inquiries
Initiate the intake process for new work orders
Gather web visitor contact information for your auto body business's customer relationship management (CRM) tool so you can send follow-up emails and SMS campaigns to encourage potential leads to book your services
Campaigns: Set up marketing automation to create and deploy text message marketing and email marketing campaigns.
Send new leads special offers to get them to schedule an appointment for dent removal or door ding repairs
Keep in touch with older leads to see if they still need your services
Deliver real-time invoicing notifications to customers when payments are due and past due
Follow up with existing customers to request feedback about their customer experience and ask them to write online reviews about your paintless dent repair business on social media and online review sites
Reviews: Keep track of and optimize your repair shop's online reputation with Broadly's review management software. Auto repair customer reviews are important for:
Attracting potential customers
Ranking well in search engines like Google
Demonstrating social proof and garnering trust among potential clients
Driving long-term business success and profitability
Use Broadly's Reviews to:
Get more online reviews with our automated review request functionality, which helps repair shops ask customers for reviews on Google, social media and other review platforms via SMS and email campaigns in just a couple of clicks
Streamline reputation management workflows: Keep track of all of your reviews from across channels in a single, all-in-one dashboard
Get ahead of the competition: Generate more fresh reviews to boost your search engine rankings and win over potential customers looking for a repair shop they can trust
2. Mobile invoicing software
Broadly's Payments platform gives auto repair shops a quick and convenient way to collect payments from customers.
Instantly text or email invoices to customers
Accept payments online and via your customers' mobile devices
Collect payments via your customers' preferred payment methods
Send automatic payment reminders
Add customer review requests as part of the invoicing process
Integrate seamlessly with QuickBooks and other invoicing software
3. Team and customer communication apps
With Broadly's Team and Inbox (available as desktop and mobile apps), collaborating has never been easier.
Give staff members permissions to communicate with leads and view and respond to customer inquiries and feedback from social media, Google and your company's website
Track team performance based on customer feedback from social media and other channels
Give rewards to top performers on your team
Centralize team communications in a single dashboard
Make sure no customer messages slip through the cracks
Discover how Broadly can help promote your paintless dent repair business
Broadly is a trusted partner of auto repair shops, auto collision shops and auto parts stores. We've helped countless repair and car services small businesses maximize their most critical key performance indicators (KPIs).
Yokley's Automotive is a local company that increased its new customers by 41% year over year within the first year of leveraging Broadly and integrating the platform with its existing shop management system.
See how Broadly's automotive services software empowers repair industry businesses to:
Fuel new business via word-of-mouth marketing on social media, search engines and online review websites
Boost web traffic and website conversions, driving new leads and more repair service bookings
Manage and respond to customer and internal communications faster than ever
Track and move the needle on the key metrics that impact business growth
With over 500 integrations, Broadly's PDR software seamlessly connects to popular shop management software apps.
See what Broadly can do for your business in just 30 days