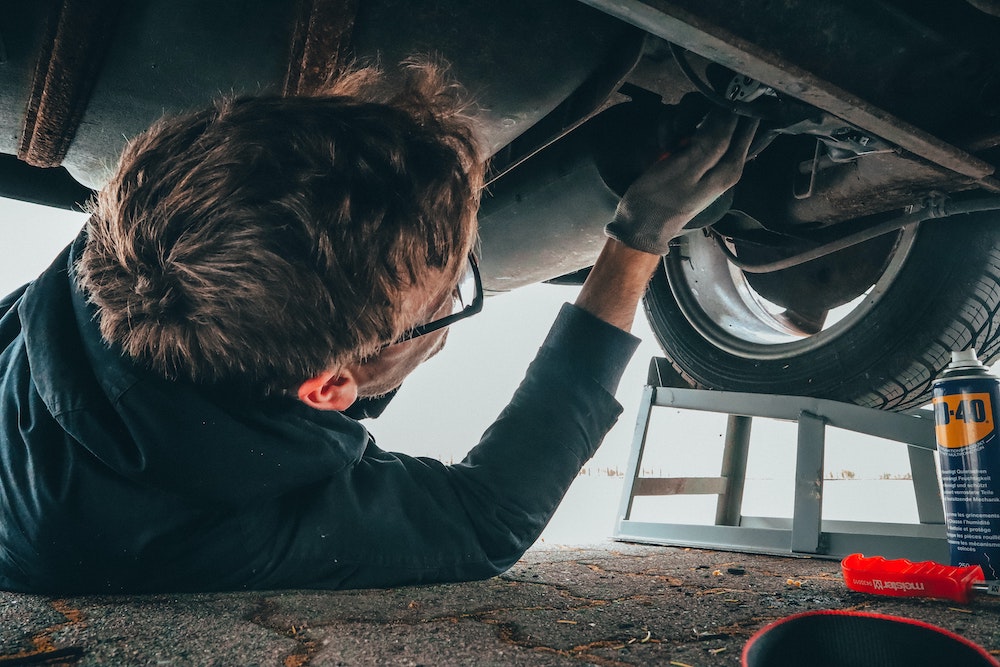 Auto repair review sites: don't ignore these 4 review sites
You know that your reputation is key to long-term success for your business. It doesn't matter if your shop offers oil changes, standard car maintenance, in-depth diagnostics or comprehensive vehicle service. Customers are going to want to read reviews about your expertise and professionalism, as well as leave them if they feel compelled to do so. Why is this important?
Do people even read reviews?
93% of consumers say that they read reviews online before spending money, from purchases as small as a pizza to as significant as their next car at a dealership. On top of that, nearly a third of customers state that they'd spend more at a business with excellent reviews.
With statistics like that, it's easy to see why reviews are critical for auto body shops and automotive repair businesses. 
Free Guide: How To Overcome Top Challenges For Auto Shop Owners in 2023
At the end of the day, it's not the ASE certifications of your technicians or the AAA endorsement of your facility that matters to customers. It's the experience they had when visiting your facility, and how well you stand behind your work and your warranty. 
Knowing that they can expect quality service, a fair price and deal with trustworthy professionals are key reasons that customers search for car repair reviews.
Most important auto repair review sites
With dozens of options out there, which customer review platforms should your automotive service center and repair shop choose? There are four important review sites that offer no-cost listings that shop owners should consider.
1. Google Business Profile
Google Business Profile, formerly known as Google My Business, is one of the most critical review sites for auto repair shops. Not only will an optimized profile potentially be included as a sidebar panel in a related search on Google, it also integrates with Google Maps, helping improve your visibility and powers other tools like voice search through Google Assistant.
On Android phones, a user with location services turned on will be prompted to leave a review for a location they visited, auto-generating a review on your listing if they were recently at your shop.
The ease of leaving and reading reviews means that potential customers are likely to check out this platform for feedback. Although businesses can respond to reviews, and report fake or malicious reviews to Google, consumers trust this platform, as reviews cannot be manipulated by the business.
2. Facebook
As one of the most enduring and largest social media platforms, leaving or reading Facebook recommendations is second nature to most consumers. The site boasts nearly 20% of all reviews left online. When paired with high-quality content, these recommendations can be one of the most powerful sources of social proof to build trust with potential and current customers.
Reviews can work in conjunction with your content creation efforts. Meta (the parent company of Facebook) doesn't document specifics, but generally speaking, positive recommendations make a page easier to find in Facebook searches, which helps you connect with more customers.
Similar to Google Business Profile, Facebook allows a business owner to respond to reviews and report any that are inappropriate, as well as prevents a business from deleting or otherwise changing reviews—another source of consumer trust.
3. Yelp
In many areas of the country, Yelp is one of the most well-used review websites for consumers to share their experiences. While it can be one of the more finicky platforms as it tends to prioritize reviews from platform users who are the most active, it is one of the best-known and most-prolific review sites. 
Businesses can claim their free listing, and once claimed, they can respond and comment on reviews. In the same vein as Google Business Profile and Facebook, these reviews cannot be changed or removed by the business, so they have a large amount of credibility for car owners searching for service.
4. Apple Maps and Bing Maps
Tied for fourth, both Apple Maps and Bing Maps allow you to create free listings where consumers can leave reviews. Similar to Google Business Profile, these platforms are heavily tied into devices and systems that consumers regularly use, making them easy for customers to leave or read reviews.
Apple Maps powers GPS navigation and Siri voice search on iPhones and other Apple devices. When it comes to search, Bing is still a fairly big name in the game, as it is the default search engine on many PCs (such as those in corporate settings). Being present on Bing ensures that customers doing research during work hours will see your auto repair shop's presence.
Should you respond to reviews?
In short: Yes, every business should be responding to reviews.
For local auto repair shops, it is critical to take the time to do this. Not only can you bolster your reputation with existing customers, ensuring that they return for future services and repairs, but you can also influence future customers and build their trust before they even visit your shop. 
With many shops and dealerships not investing time into managing reviews, this can be an easy way to build a competitive advantage in your area.
On most review platforms, you can respond to the customer and thank them for their review. A simple, "Thanks for taking the time!" response can go a long way to creating repeat customers. It also shows prospective customers that you are responsive and conscientious. 
If you do happen to get a less-than-ideal review—it happens to every shop!—it gives you the opportunity to address a customer concern you may not have known about. Your response shows customers who are looking for a trustworthy auto service shop that you are proactive and concerned with more than just getting paid for a single repair order.
Spending a few minutes a day is a valuable investment of time, building connections with your current and future customers. Many review sites and platforms have apps that you can use to respond on the go, right from your phone or tablet.
Bolster your reputation with Broadly
If you're ready to bolster your online reputation, Broadly Reviews has many features to support local businesses just like yours. The platform helps you automate review requests, respond to reviews and monitor your star rating.
Additional tools are available to help you optimize your business with website design, email marketing campaigns, and mobile invoicing.
Want to learn more? See how Broady can help you grow your small business.
See what Broadly can do for your business in just 30 days