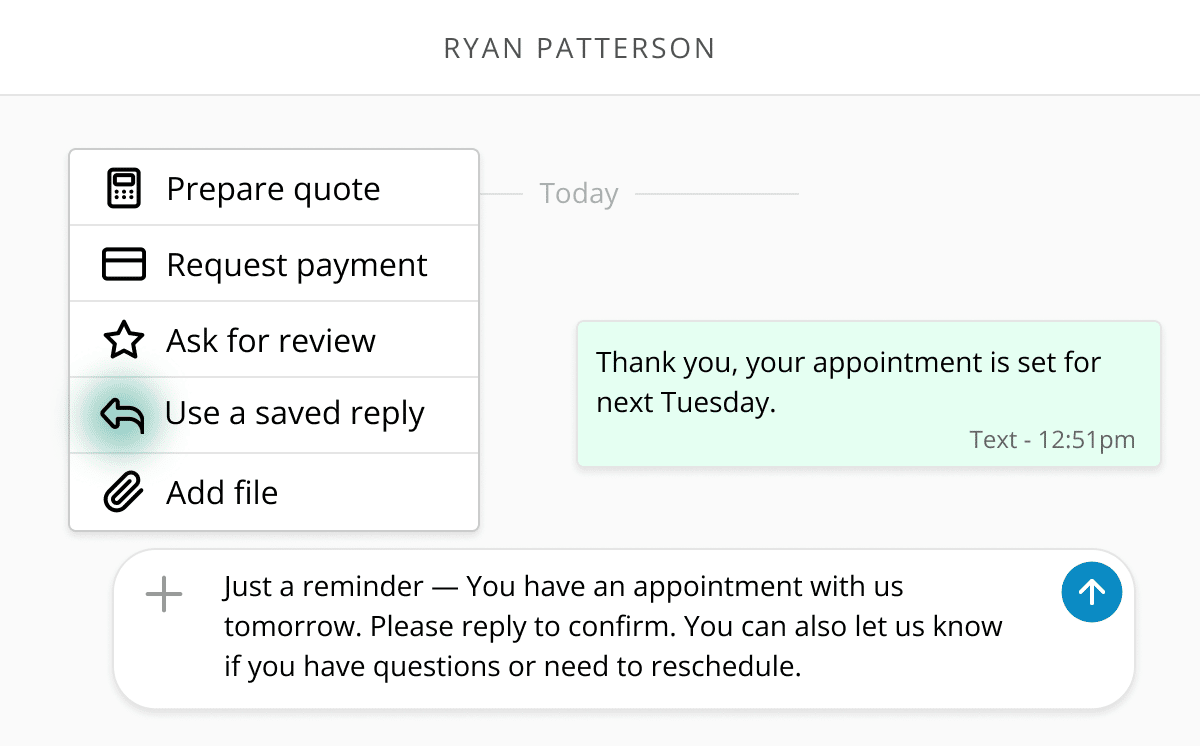 Broadly launches saved replies feature to support small businesses
No one wants to wait for a response in today's fast-paced world. Customers expect businesses to quickly address their inquiries, whether it's through a phone call, text, email, or social media.
Meeting this expectation can be challenging for local businesses without dedicated customer support teams. That's where Broadly's new Saved Replies feature can help!
Broadly's new Saved Replies feature is a time-saving tool that lets businesses quickly respond to common customer questions with predefined, customizable responses. With Saved Replies, business owners and their teams can create personalized responses to frequently asked questions and save them for future use. 
Improve customer experience with saved replies
We understand the pressure of constantly being available to answer customer questions. It can be extremely challenging to answer every customer inquiry while also juggling running your business. With Saved Replies, you can do both with ease! You get:
Reply templates: Users can create templates for commonly used responses, which can be easily accessed and quickly sent to leads and customers.
Customizable messages: Users can personalize each message template with custom tags, such as the customer's name.
Streamlined communication response: Saved Replies helps business owners ensure that communication stays on-brand and provides a consistent customer experience.
More benefits of saved replies
There are many benefits of using Saved Replies along with other Broadly's range of features:
Reduced response time: With Saved Replies, users can quickly send responses to customers without having to type out each message individually. This can help reduce response time and improve customer satisfaction.
Improved efficiency: By readily available commonly used responses, users can save time and be more efficient in customer interactions.
Greater flexibility: Users can customize message templates to fit the needs of each customer interaction. This gives users greater flexibility in how they communicate with customers.
Increased customer satisfaction: Saved Replies can help you immediately resolve customer queries and increase customer satisfaction by reducing response time and improving efficiency.
Get started with Broadly premium today
Build a strong, lasting online presence and a reputation that helps you stand out in your area. Broadly helps thousands of local businesses attract leads, connect with and serve customers, and automatically request reviews from one app.
With Saved Replies, local small businesses can quickly respond to customer inquiries with predefined, customizable responses. This time-saving feature can help you reduce response time, improve efficiency, and increase customer satisfaction!
Already using Broadly premium? Login now to begin using the Saved Replies. 
Want to learn more about Broadly Premium?
See what Broadly can do for your business in just 30 days