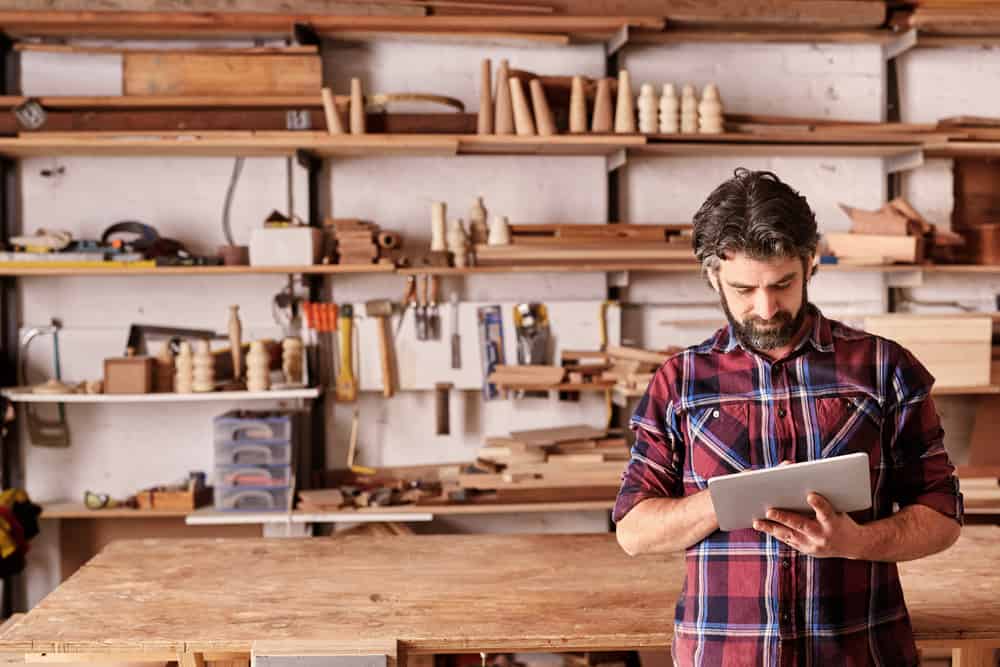 Broadly announces app 2.0: Broadly engage
Broadly is proud to announce Broadly Engage, our new Mobile App! Engage Mobile App allows local businesses to communicate with customers on-the-go. Our Mobile App allows you to manage your online reputation and customer communications from any device, in real-time. As a business owner, you may be out of the office often, or working out in the field, so it's tricky to respond to clients in a timely fashion. We've created an intuitive App that will help you operate your business activities from anywhere, anytime.
Improve customer communication
Our new mobile App allows you to own your customer communication. With the App, you'll always be available for your customers, and can chat with them seamlessly on their preferred platform – email, text, or call. That means your customer can message you from their email or phone, and you'll see it as one conversation in the App. When you message back, the App will message your client on the platform (text or email) that they most recently used, making customer conversations so much easier to keep track of.
See what Broadly can do for your business in just 30 days
Businesses miss opportunities to win new customers every day, simply because they're so busy. Our real-time messaging feature allows your entire team to communicate with your customers from one place, so that you never miss a message again. Every member of your team has access to the App to enable faster response times.  This allows your business to be more accessible, eliminate duplicate outreach, and create more transparency into customer communication. With our push notifications, you'll be notified of new conversations right away, so that you never miss a message again.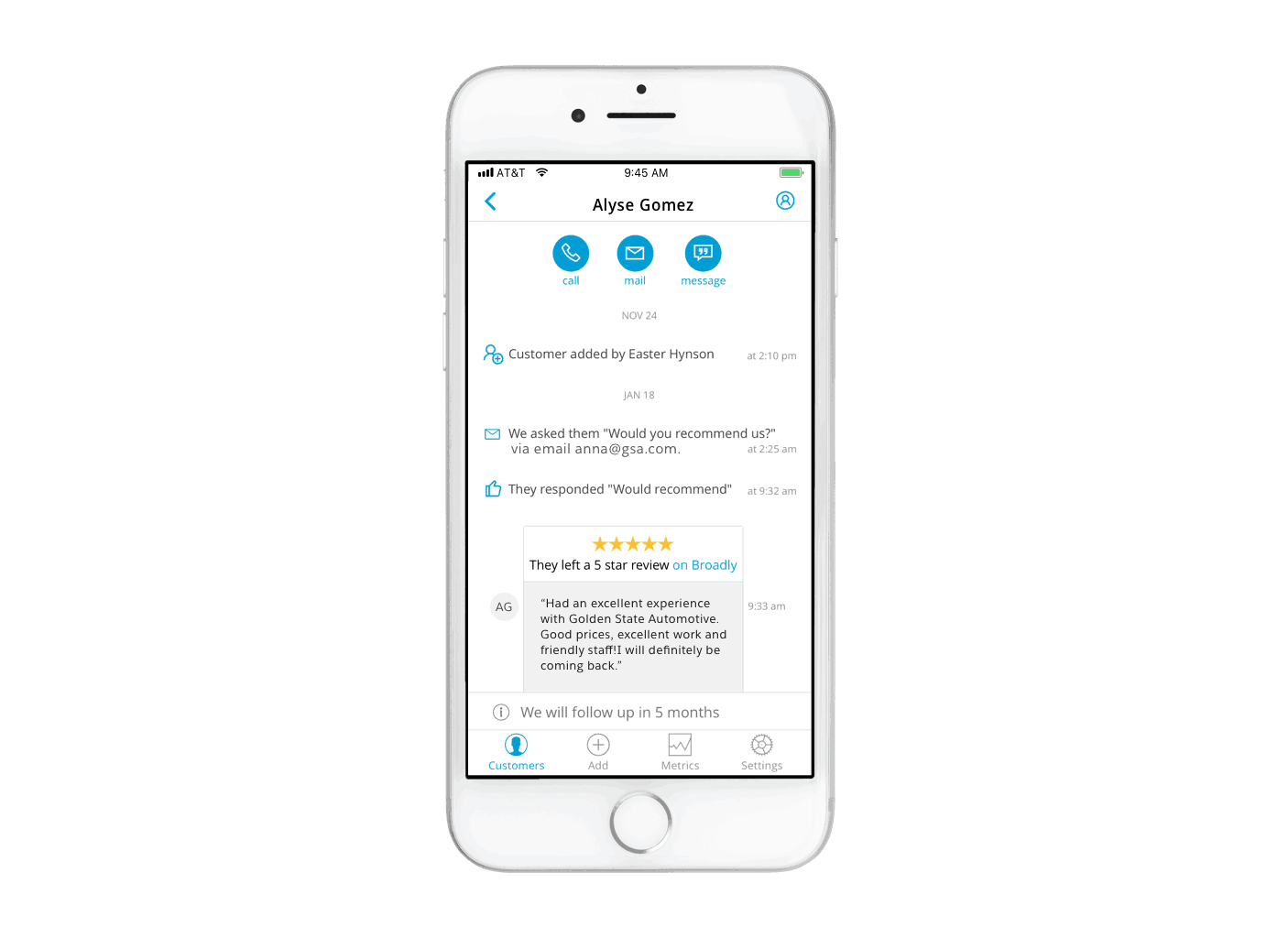 Centralize customers and activities
Keep track of everything! Your new activity history allows you to centralize all of your customer information and activities within the App. This feature also helps you keep track of each customer relationship – from the beginning to end. Once a new customer is added to the App, each action will be tracked. That means  that every time you get a new review, private customer feedback, or inquiry, you'll be in the know. You can even see future customer outreach activities!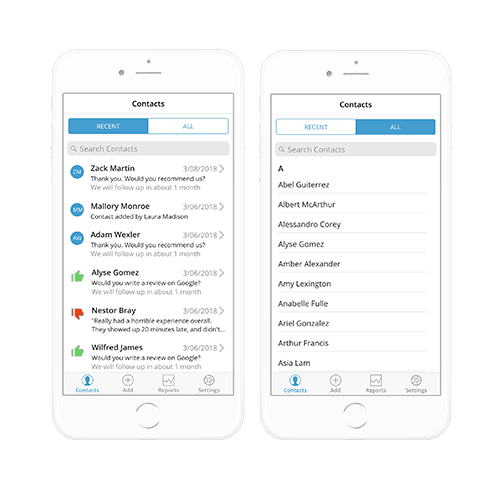 Manage reviews
Broadly Engage is also perfect for review management. Here, you'll see your most recent reviews, who wrote them, and what platform they are on. You can click through each review to reply to positive feedback. You can also respond to  private feedback directly from the App to nurture your customer relationships and improve customer experiences.
Team Scorecard
For local businesses with multiple team members, Broadly provides feedback at the employee level. This feature helps you track and understand customer interactions by team member, and enables you to identify trends and even reward exemplary employee performance. The Team Scorecard provides insight into your overall customer experience, and allows you to identify trends and ultimately  improve your business practices.
Conclusion
Broadly Engage Mobile App is the perfect companion to the Broadly Reviews Platform, and is included in our service. Own your customer engagements from everywhere you go, and build better relationships through personalized communication. If you'd like to learn more about Broadly Engage, request a demo and see how we can help.