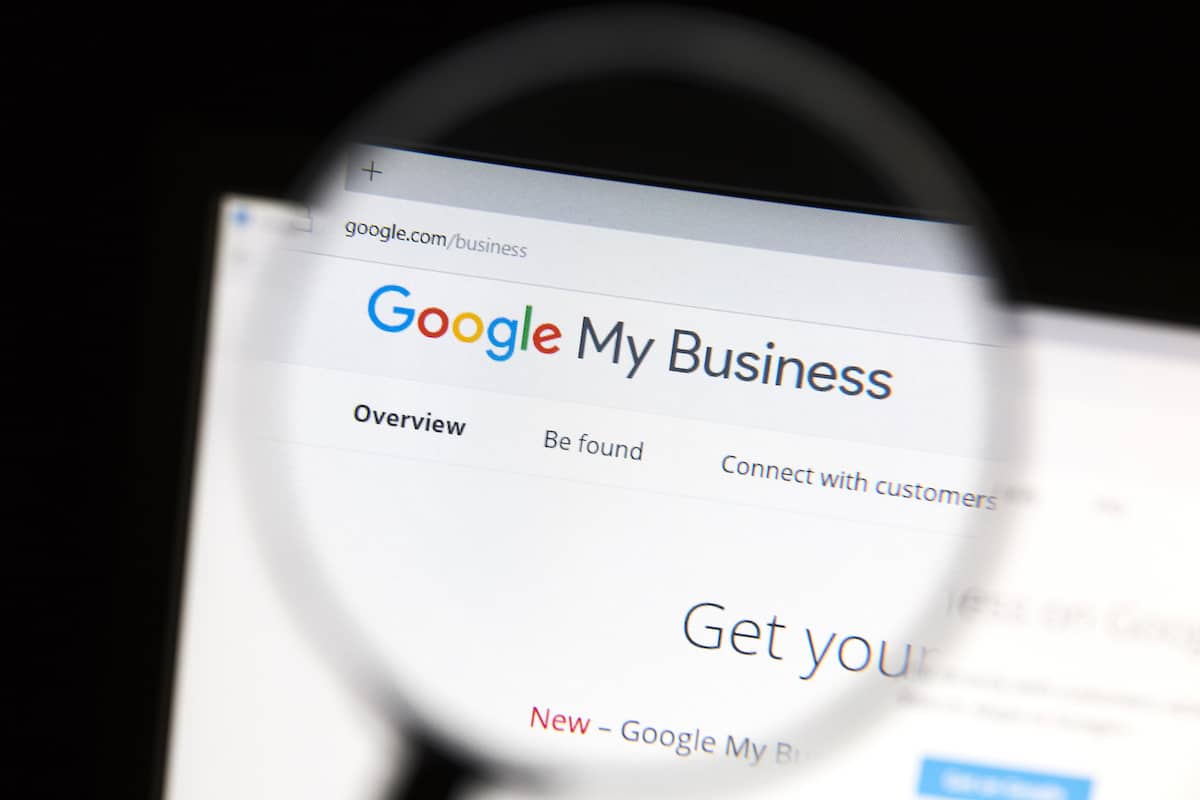 Enhance your Google listing to shine online
As a business owner, you probably already know that a presence on Google is critical to being found and chosen by potential customers. Most consumers are fairly familiar with how to use Google, but the mechanics behind the scenes are quite complex, especially for local businesses.
Fortunately, there are a few simple steps you can take to optimize your business listing on Google and reach your target audience. Stand out from competitors and direct traffic to your website by leading local search. After all, more than 25 percent of searchers end up choosing the first result in a Google search.
Free Guide: How To Optimize Your Google Business Profile
Is a Google business listing free?
Companies can easily create a listing on Google Business Profile, formerly called Google My Business (GMB), whether they're a service-area business, e-commerce shop or local marketing agency. Best of all, you can list your business name and contact information on Google for free. There are no fees associated with setting up and managing a Google business listing.
What is Google Business Profile?
Google Business Profile helps small businesses improve their online presence and reach new customers. With a listing on Google, a local business not only appears in search engine results but also on Google Maps, directories for local listings and more.
Business owners can share and update essential business information, such as phone number and hours of operation. In addition, companies can highlight their products and services on their listing, post updates, advertise special offers and engage with customers by responding to online reviews.
Even local businesses without an in-person storefront or physical location could benefit from maintaining a listing.
How much does a Google listing cost?
Creating and managing a business listing on Google is free. Local businesses are welcome to take advantage of Google Business Profile's tools to connect with their communities.
However, a business with the resources for paid digital marketing may consider Google Ads, which displays your ad on Google Search and Maps based on select keywords. For example, if you provide HVAC services in the greater Los Angeles area, your keywords could include "ventilation repairs in Los Angeles" or "AC installation in LA."
With Google Ads, companies have the option to target searchers in specific geographic locations, such as by city or country. They can also set a monthly budget for their advertising campaigns, known as pay-per-click (PPC) campaigns.
How do I create a Google Business Profile?
From promoting your business location to allowing you to connect with customers, a Google business listing comes with plenty of perks. Outperform competitors in your business category by setting up your own listing on Google.
1. Claim your listing
If you haven't already, visit Google Business Profile to set up an account. Follow the prompts to claim your listing, then verify your business through a straightforward and secure process. The standard methods to receive your verification code include:
Phone call or text
Email
Video recording
Real-time video call
Postcard
Note that a physical address for your business is required for the postcard option. After verification is complete, you can optimize your listing and make full use of its benefits.
Occasionally, Google may suspend a business listing. Among the reasons this could happen are if a business location is temporary or the company itself is misleading. However, it is possible to fix a suspension on Google Business Profile.
2. Add relevant business information
Think of Google Business Profile as a social media platform for business owners. Build out your Google business listing by uploading relevant photos, adding your business address and phone number, updating your business hours and linking to your website or product landing pages.
Plus, post about special offers and in-store events, as well as list your products, services or other offerings. These features and more are available to you at no charge.
3. Read your reviews and respond
Reviews are crucial to providing insight into the customer experience, and Google reviews are invaluable to your business. The Google Business Profile dashboard makes it easy to read and respond to each of your customer reviews. Take advantage of email alerts to ensure that you are notified by email every time a customer posts a review on your Google listing.
Businesses with strong ratings are more likely to attract visitors to their websites than those with low or no ratings. More customer reviews can improve your search engine optimization (SEO), depending on your business category and geographic location.
For example, in rural areas, it could be possible to leverage 20 online reviews to compete in your area and lead local SEO. Alternatively, you may need hundreds of reviews to stand out if your local business primarily serves a major metro.
In either case, you don't need to buy reviews. From sending email newsletters to using automation tools, there are many simple ways to get more customer reviews organically so your small business can stand out and shine.
4. Set up messaging through your listing
Consumers are increasingly interacting with businesses through online chat, and your Google listing is an easy way to open another line of communication. The messaging feature frees up your phone lines, allowing you to answer frequently asked questions (FAQs) from interested customers online. Google Business Profile also has the option to post answers to FAQs.
5. Leverage Google insights
Beyond the basics, the Google Business Profile dashboard also enables you to uncover valuable insights and follow trends over time. Are prospective customers searching for your business by name, or are they finding your listing through local search?
Likewise, what are visitors doing after they see your listing? By measuring visitor activities — such as clicks, calls and requests for driving directions — the dashboard provides valuable data to analyze customer behavior. You can adjust filters to view trends based on time periods, including by week, month or quarter.
Optimize the growth of your local business with Broadly
Though Google Business Profile is a helpful resource for growing a business, Broadly empowers business owners to thrive. With Broadly's powerful all-in-one software solution, you can save time and streamline how you manage your online reputation.
Effortlessly monitor online customer reviews from various platforms and respond from a single user-friendly dashboard, whether the review came from Google, Facebook or another social media channel. Broadly simplifies the process of winning over customers and maintaining a solid online presence.
See what Broadly can do for your business in just 30 days