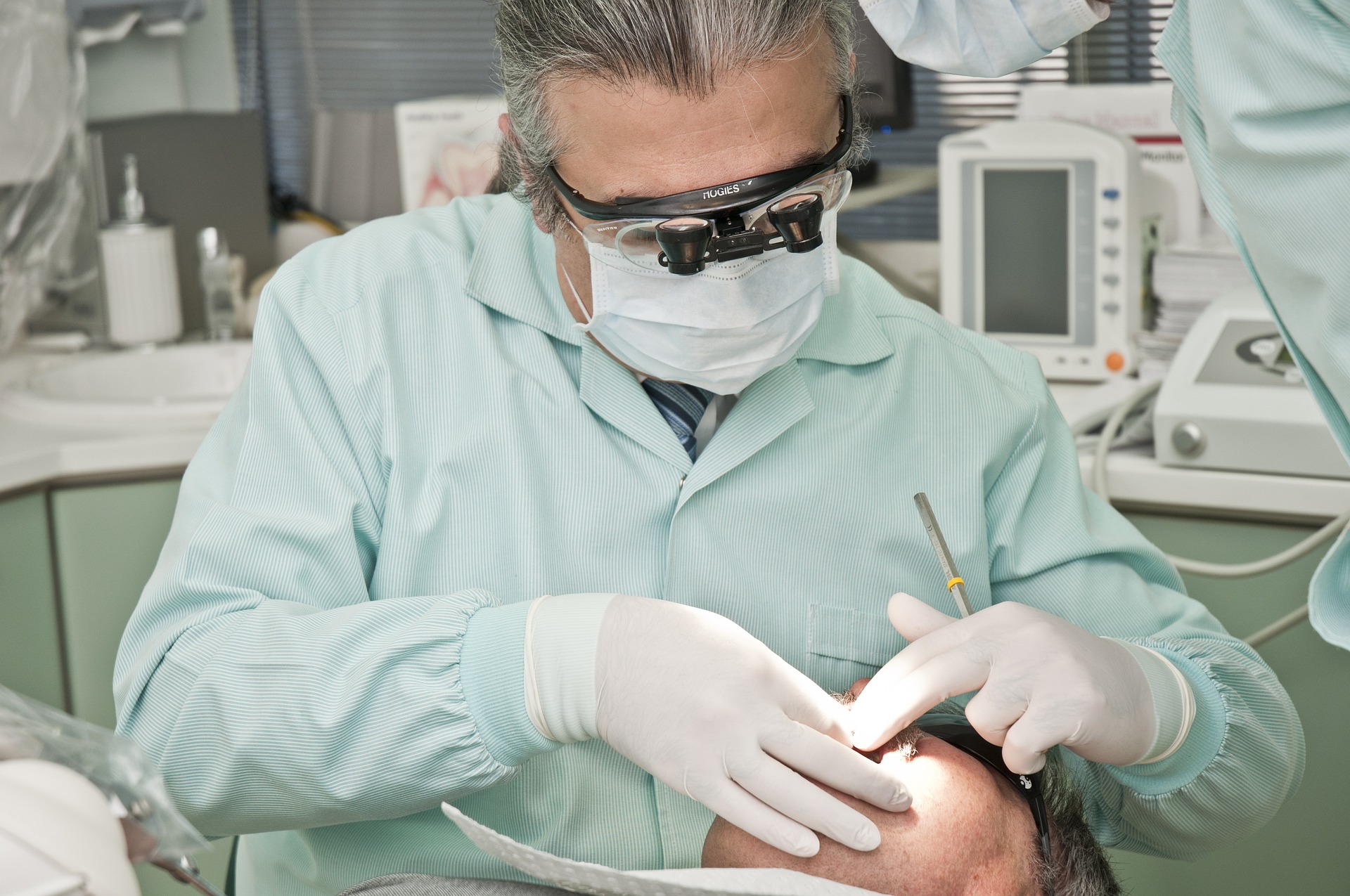 How to attract new patients to your dental practice
The dental industry is competitive. With more large dental companies popping up, local dentists need to update their marketing strategy to get new dental patients. There are plenty of marketing tactics dental professionals can use to attract more potential patients to their dental offices.
How can a dentist get more patients?
Getting in front of prospective patients is of the utmost importance for dentists. To do so, dentists and their teams need to create a dental marketing strategy that includes digital marketing, word-of-mouth, search engine optimization (SEO) and a robust online presence overall.
See what Broadly can do for your business in just 30 days
1. Build a responsive, mobile-friendly website
A mobile-friendly website is crucial to ensuring prospective patients find your dental practice and want to come in for your dental services.
Because so many consumers use their mobile phones to search for local businesses, it is essential to have a website that can adapt to the mobile format. If a potential patient has a terrible experience on your website or can't navigate easily because it's not a mobile-friendly website, they're likely to get frustrated and move on to another dental practice in their area.
2. Invest in SEO
Many potential patients look on Google or other major search engines for dentists in their local area. Search engine optimization (SEO) is the practice of optimizing your website and the content to include the top keywords used by someone searching for a local dental practice.
While you can do SEO yourself, expertise is incredibly helpful. Many dental practices and other local businesses hire SEO agencies and professionals to help them optimize their sites to rank higher in organic search results.
3. Create valuable content
Creating valuable content is a great way to win over new patients. Also called content marketing, content creation is used to provide helpful tips or information without directly selling any dental services to your potential customers.
For example, your team may write a blog or create a webinar about at-home dental care tips. Providing helpful information through blogs, video content, social media content or podcasts will establish trust with your target audience and make them more likely to come to you for dental care.
4. Get reviews
Getting online reviews, especially as a healthcare provider, is critical to getting new patients. Potential patients rely heavily on referrals from other patients when deciding what dental clinic to choose.
The more positive reviews you have, the more likely new patients will choose your dental practice over others. Consider your online reviews and your first impression of potential new patients. Ask all patients to leave you a review on their review site of choice.
5. Claim and fill out profiles on business directory sites
For all local business directory sites and search engines, such as Yelp or Google Business Profile (formerly Google My Business), dentists should fill out their business listings to manage their online reputation. When you claim these profiles, you can respond to all of your patient reviews and show potential new patients that you care about the patient experience overall.
Ensure that you respond to all positive and negative reviews, not simply the positive ones. Also, by filling out and claiming your business profiles on search engines, you can keep your contact information, like phone number, address and hours of operation up to date.
6. Invest in pay-per-click (PPC) advertisements
Pay-per-click advertising is used to help businesses appear higher in search results. PPC advertising puts your business above or to the right of the organic search results consistently. There are two types of PPC advertising models, 1) flat-rate PPC and 2) bid-based PPC.
Flat-rate PPC involves the dental practice and the search engine agreeing upon a particular fixed amount per click based on historical data and rates. Bid-based PPC is a type of advertising where the dentist bids in auctions for ads which are usually based on keywords. The price fluctuates based on the auction results, and the winner pays for every click on the ad.
7. Offer a referral program
Patient referral programs are a great way to connect with new patients while rewarding your current patients for sending them your way. Having an incentive for your current patients to recommend you as a dentist to their local friends will go a long way. You can also incentivize new patients by providing a free consultation with your dental team on their first visit.
8. Social media marketing
Social media marketing is necessary for a robust online presence and establish trust with new patients as well as retain current patients. Social media marketing usually includes optimizing your profiles, posting helpful content, engaging with your followers and paid advertising methods. Ensure you're targeting the social media platforms that resonate most with your ideal patient.
9. Retargeting
Retargeting marketing is used to market specifically to people who have already visited your website. The goal is to get in front of potential patients already familiar with you and your practice and are clearly trying to decide which dental care provider to go to in their area.
10. Email marketing
Email marketing campaigns can be incredibly effective and help drive conversions of potential patients into current patients. Email marketing is cost-effective and has a much higher return on investment (ROI) than many other dental marketing ideas.
To have a great email marketing campaign, you and your team should make sure your dentistry's messaging is friendly, fun and engaging.
11. Offer teledentistry
Another way to motivate potential patients to come to your dental practice is by offering teledentistry, or virtual dental appointments. Since the pandemic, many patients prefer telehealth appointments rather than coming to a physical location. This may help you differentiate your dental practice from others in the local area.
Grow your dentistry practice with Broadly
Broadly's simple, yet powerful online dental reputation management services help dentists grow their dental practice by increasing online reviews to amplify their reputation and drive low-cost patient leads directly to you.
Broadly offers a suite of marketing solutions. Streamline your email marketing efforts and strengthen your customer relationships by using Broadly to create custom email marketing campaigns. Want to also improve your web design to include live web chat? Broadly has you covered.
See how Broadly can support your business growth and online reputation management needs.
See what Broadly can do for your business in just 30 days