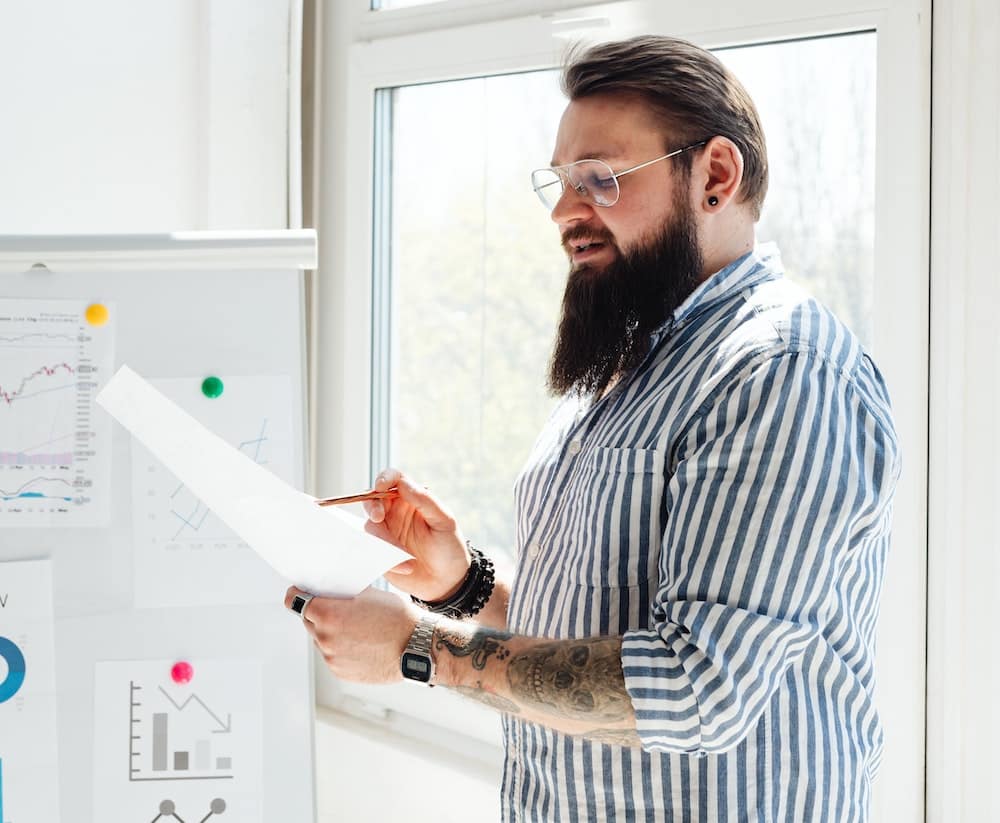 How to use Yelp to grow your service area business
If you want your business to have a good "internet storefront," you need to ‌manage how you appear online. This means that it's critical to be aware of the various intricacies of the major review sites where customers will most likely review you.
One of these places is Yelp—one of the most popular third-party review sites in the world.
What do you need to know about this extremely popular platform? How can you use it to better manage your service area business's online reputation? All that, and more, will be discussed in this article!
Free Guide: How To Use Yelp To Grow Your Service Area Business
What is Yelp?
Nowadays, Yelp is a household name among the masses. If you have even the slightest idea of what the Internet is, you will most likely know about the Yelp app.
That said, when it started, it was far from being the ever-present review, booking, and event search app ‌we know today.
Like most other now-famous apps, Yelp started on the fringes of the Internet simply as a way for regular people to share their customer experience. Anyone could walk into a restaurant, rate the food or service on the Yelp business page, and other people would read the review. This information would help new customers decide if they wanted to patronize a particular restaurant.
People ended up liking that format so much that, today, Yelp is now one of the most popular review sites around, and so much more.
With Yelp, customers can write positive and negative reviews of businesses and services, whether it's a restaurant, automotive shop, or pet groomer.
More than just Yelp reviews, the platform also has plenty of other functions. Customers can search for events near them, bookmark and save certain establishments, and even make reservations with special Yelp deals.
There are even exclusive Yelp deals for members—all within the Yelp app. 
Yelp is now one of the major players in the field of online reviews. So, if you want to have a solid reputation marketing strategy, you're going to need to include this platform in your planning.
Why is Yelp important for local service area businesses?
So Yelp is a great platform for getting online reviews, but why should you care about it?
Yelp reviews aren't just for the benefit of customers. In a time when online reviews have such a powerful influence on purchasing decisions, business owners can benefit greatly from incorporating legitimate reviews into their marketing efforts.
This is especially true for businesses that want to improve their reputation within their immediate location. After all, in niche communities, favorable reviews can instantly drive organic traffic into your business — and a single negative review can turn off an entire market.
Local marketing is a rapidly developing process, made possible by quick leaps in Google's advertising capabilities.
What this means is that there's more room for local businesses to advertise within their area online—and while this poses some challenges, the opportunity is far greater for everyone.
Consider the following statistics to further this point.
Reviews are a core part of the customer decision-making process. Reviews help inform customer decisions about whether to avail of your product or service. 
Most customers seek and trust online reviews. 91% of customers read reviews, while 84% trust them as much as friends.
Reviews increase the likelihood of making sales. Products with more than five reviews have a 270% chance of being sold compared to one with no reviews.
For local businesses, word-of-mouth and reputation are some of the best drivers for marketing, and these things have largely moved online. Nowadays, Yelp business reviews are critical to creating the ‌social proof that will help customers decide where to spend their time and money.
How to use Yelp to promote your local business
Now that you understand the importance of Yelp advertising for your business, how can you use this knowledge? Here are a couple of tried and true best practices that will help you attract potential customers to your business.
Claim your business page
One of the most important first steps that you can do to improve your online review management is to claim your existing Yelp business page. You can do this by creating a business account and proving yourself as the owner or manager of a certain establishment.
If you haven't claimed your business page on Yelp yet but there's already an existing page, chances are somebody else is running it. This could be very harmful to your brand, so it's best to do this as soon as possible.
Categorize your business correctly
Know your market and where you fit into it. People want a business category that is specific and informative. If you don't categorize yourself properly, chances are your customers won't find you easily.
Don't skimp on your business description
In most cases, your business description is your only chance to tell your customers exactly what your business is all about before they move on to more interesting things. Thus, ensure that your business description is concise, professional, and engaging.
List your operating hours and contact information
Your customers will immediately examine your business hours and contact information to see if they want to patronize your business. Make sure that the information you list here is correct and specific.
Include amenities if you're a brick-and-mortar store
When possible, show off amenities on your Yelp listing to prove that you go the extra mile for your customers. On your Yelp page, include extra offers such as free coffee, Wi-Fi, bathrooms, etc. Providing customers with extra perks while they wait will generally get you more positive reviews.
Use the right keywords in your profile
Keywords help you optimize your Yelp business profile so that the algorithm can better find it. Research keywords that apply to your business and use them liberally throughout your page to rank better in search results and attract more Yelp reviews.
Add photos and videos from your business
High-quality images and videos are a rich source of information that is both helpful and engaging. A picture paints a thousand words, as they say, and it's no different when you're featuring your site. Ensure that you have rich imagery on your business page to pique the interest of potential customers.
List all your local service locations
It's absolutely important for local businesses to tag their location on the local map to ensure that both new and existing customers alike know their exact location. If people don't know how to get to you, they will probably move on to competitors who can clearly point them the way.
Having your location tagged precisely also comes in handy if you want your customers to make mobile check-ins.
Ensure your contact information is consistent across all listings
If you have multiple listings, ensuring that the contact information is consistent with your Yelp business profile will avoid confusion and channel your new customers more effectively.
Similarly, ensure that you display consistent branding as much as possible, such as in your business name, tagline, and images.
Don't forget to keep your profile updated
Lastly, remember that nothing is more discouraging than seeing outdated information on a business profile.
This seems like you don't care enough to even be bothered to update that information, and while it may be unintentional, it signals untrustworthiness to other Yelp users. Always keep your information updated!
Broadly can help you get more Yelp reviews
Broadly is a reputation management platform that helps you keep track of all the customer feedback and help you get business reviews through automated review requests. You can even consolidate review monitoring from various platforms all in one place so nothing falls through the cracks. 
In this day and age, positive Yelp reviews are critical to your marketing success.
Broadly makes this easier to manage your Yelp for business account through the top-notch functionalities it offers.
See what Broadly can do for your business in just 30 days