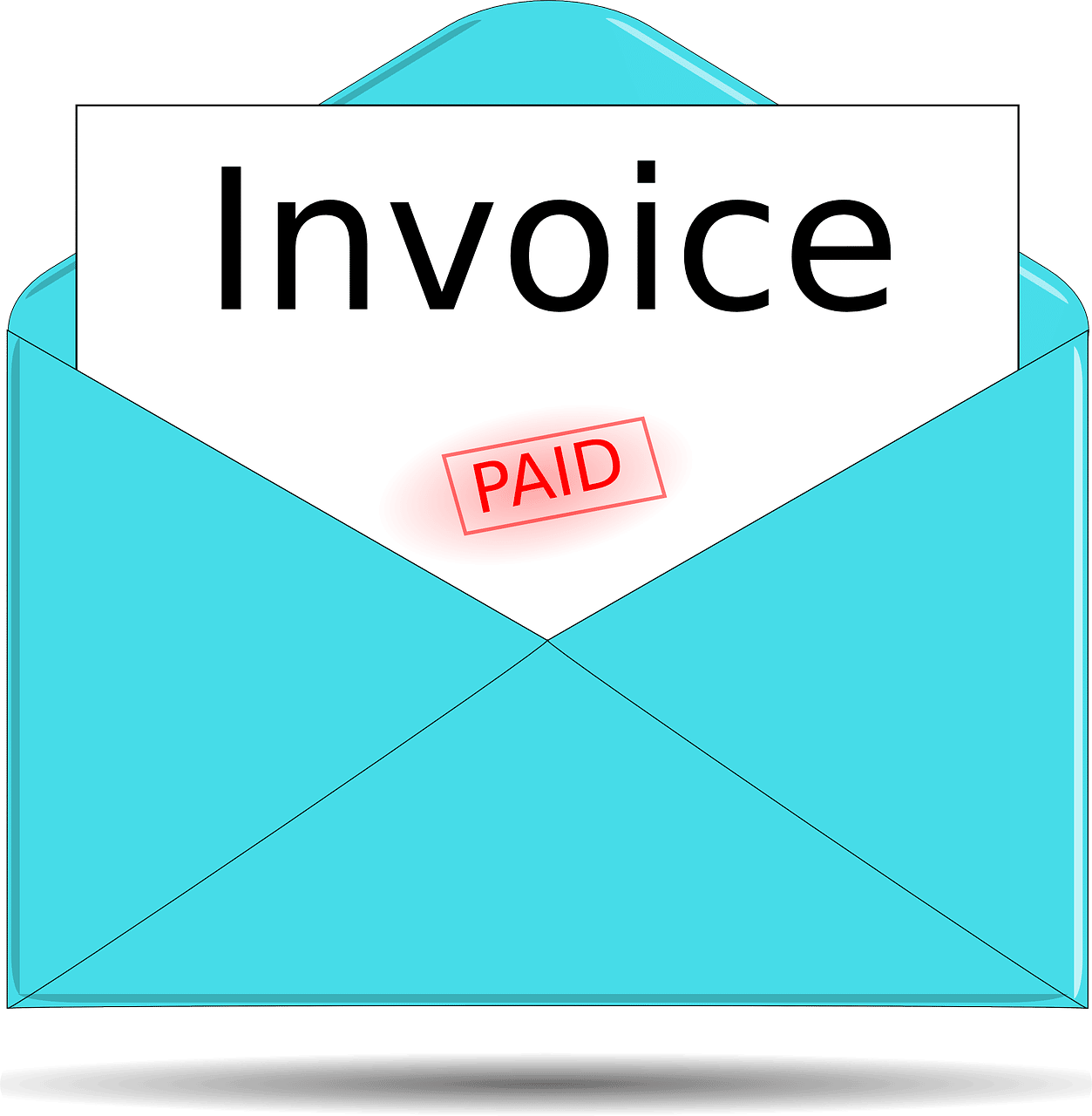 Mobile invoicing for HVAC contractors
As an HVAC contractor, invoicing your clients should be an exciting time – after all, that's when you'll finally see the fruits of your hard work.
However, that experience can quickly turn sour if you don't have a proper invoicing system. Aside from potentially introducing confusion and misunderstandings into your relationship with your customer, it can also lead to delayed payments.
Luckily, Broadly's mobile invoicing has your back. With this feature, you don't have to worry about invoicing again, no matter how many clients you have or how complex the commissions might have been.
This article will discuss how Broadly's invoicing tools can drastically improve your manual job invoice forms for your service contracts.
See what Broadly can do for your business in just 30 days
The downside of using traditional HVAC invoices
In its simplest form, an HVAC invoice is a document that breaks down the details of your work in multiple-part forms, such as the quantity (qty) of any materials used and subsequent pricing.
Like other types of professional invoices, it's used to set payments and prove the work that your HVAC company did for your client.
You can quickly detail what you worked on and how much you're charging your client for it with an HVAC service order invoice.
Traditionally, these invoices are pre-formatted commercial documents, with a free invoice template included. It will have your company name, details about the charges like the cost of HVAC equipment used, the number of supplies and service rates, and the name of your client.
Sometimes, traditional invoices can also come with different formats and attachments, such as the following:
HVAC work order forms
Customized receipts
Installation, warranty, and maintenance agreements
Contract with specific verbiage
Before advanced mobile invoicing tools, an HVAC contractor will typically respond to a service call, conduct a diagnostic inspection of the HVAC system, then report the problem to the client and provide a rough quote.
For instance, if a contractor was hired to fix an air conditioning unit, the HVAC technicians will fill out the invoice after the repair is done. This repair invoice will then be given to the client, who will pay the charges.
But this type of invoicing system can have multiple problems, sometimes resulting in significant consequences. Here are some of the most common downsides to using traditional HVAC invoices:
It takes up a lot of administrative time. As your client base increases, creating invoices manually can take up valuable time that you can use to follow up on leads or do other meaningful work. This is especially true for small business owners and individual HVAC contractors who don't have assistants to do their job.
Increased likelihood of human error. After a hectic day or a draining work week, the detailed task of filling up a complex invoice can lead to many human errors.
A decline in customer experience. Nobody likes having to wait days for their manual invoices. Similarly, traditional invoicing also leaves plenty of room for human errors. All of these create a negative customer experience that can potentially hurt your business.
Feels outdated in modern times. A lack of a digital invoicing system might be hurting your chances for business expansions. If you want to excel in this industry, you should consider the outward presentation of your business. No big-name companies will be convinced with pen and paper invoicing in this day and age.
As you can see, there are plenty of downsides to manual invoicing, especially for sole proprietors and individual contractors. No matter how efficient you might be in doing your administrative tasks, it takes just one busy period for you to realize that traditional invoices can definitely slow you down.
Instead, small businesses and individual contractors should consider switching to mobile invoicing services, like the kind Broadly offers. In the following sections, we'll talk about the benefits of mobile invoicing for HVAC contractors.
Benefits of mobile invoicing for HVAC contractors
Traditional invoicing may have served you for some time, but it's not the most conducive to business expansions, especially for smaller businesses. You'll need mobile invoicing if you want to increase your efficiency without getting bogged down by administrative tasks.
Convenient & contactless
The principal value proposition of digitally-powered mobile invoicing is its sheer convenience. Whereas traditional invoicing relies on your manual input and takes much of your time, mobile invoicing takes less time.
That's because digital invoicing relies on intuitive software.
This characteristic means that you can automate many parts of the invoicing process. For example, instead of writing everything manually, an advanced mobile HVAC invoice template has features to create your invoice in one tap, based on pre-inputted information.
Apps can also save your information and preferences, further streamlining your invoicing process. This level of convenience spawns many other benefits, such as the following.
Invoice from anywhere. With mobile invoicing, you can create invoices wherever you are, as long as you're connected to the internet. This allows you to issue work order invoices directly after you finish the task or even on your way to your next client.
It integrates with accounting software. Most invoicing software integrates into an accounting platform, making your books more accessible. This doesn't just ensure that you get paid faster – it also makes management a lot more convenient.
It is safe and secure. Customer confidence in digital billing is currently at an all-time high, according to Fiserv. Paying digitally with debit or credit cards, bank transfers, or other payment methods are secure when invoices are made with legitimate and safe invoicing software.
Saves you time and resources
Another advantage of using an HVAC mobile invoicing strategy is that it saves plenty of time and money.
By modernizing your invoicing system, you get to do less with more. It does away with all of the paperwork needed, removing the need for supplies, storage, and even labor.
This can be incredibly useful for small businesses and individual HVAC contractors who feel they don't have the capacity or the funds to expand just yet.
The following benefits are also helpful to consider:
It minimizes supply expenses. The costs of paper, ink, file storage cabinets, and floor space to create and house all your HVAC business forms might be insignificant when taken individually, but they all add up over time. Since invoices are some of the most common types of paperwork regularly needed by HVAC contractors, a mobile invoicing system can greatly reduce expenses. 
It saves you hours of weekly paperwork. What used to be hours catching up at the end of the week can be done with a couple of taps on your mobile phone. This is an incredible benefit for small teams who simply don't have the time to waste on routine administrative tasks like writing down a phone number, other contact information, and a business name. Instead, they can simply focus on the things that matter, such as improving their business operations.
Tools are usually affordable to use. Most invoicing apps don't charge you a dime, although those can be a hit or miss. Broadly's invoicing toolkit comes with your Broadly subscription – which means if your business is already using Broadly to grow your business through automated review generation, you don't have to pay anything extra.
Text invoices to clients with one touch
Mobile invoices aren't just for you and your business – your clients will also benefit significantly from them. Now that you can invoice from anywhere, your clients know how much they need to pay you sooner.
This creates a smoother transaction that leaves your clients feeling refreshed and confident in your business.
Here are the other benefits of a modern mobile invoicing system for clients:
It enhances the customer experience. Customer experience is becoming increasingly important in today's interconnected world. Maintaining a good experience for your customers includes ensuring that the entire process is simple and easy for them – and with a mobile invoicing system, it is.
It increases the likelihood of creating regular customers. A 2017 report by Microsoft revealed that 96% of customers believe that customer care is vital in cultivating brand loyalty. Making sure that your clients encounter no problems at every step of the process, including invoicing, can make them more loyal to your company.
It reinforces your professionalism. In the internet age, appearance and reputation are everything. The quick and hassle-free invoicing will support a more professional image attractive to old and potential new customers alike.
It's more convenient for customers. Unlike traditional invoicing methods, mobile invoicing lets your clients pay from everywhere. A study from the Pew Institute reveals that almost 7 of 10 US adults own a smartphone, and making mobile payments is the most popular activity among the different age groups.
It enriches client flexibility. Whether they want to pay with their credit card, debit, bank, or cash, paying through mobile invoices is just far more convenient when compared to the cash-only transactions that can barely make the due date.
Go green, go paperless
Paperless, mobile invoicing isn't just good for you and your client: it's also beneficial to the environment. Paper is a significant concern for waste disposal, making up about 25% of landfill wastes every year. This waste also represents an almost 10% loss in global forests since 2000.
Traditional invoicing uses a lot of paper resources.
All of the paperwork required to create invoices, contracts, and quotations contributes to deforestation to a certain degree. As responsible business owners, we must also do what we can for our environment.
Besides, going green is also beneficial to any modern business. Here's how.
It improves your brand image. A Forbes survey says that most customers care about the environment, and they tend to favor those who contribute to the effort. The same article suggests that this reputation could spread fast – people can easily tell friends, families, close associates, and the internet about your environmental efforts, or lack thereof.
It contributes to positive causes. Minimizing your carbon footprint contributes to a good reason that everyone can relate to. About 14% of global deforestation is done to cater to the market demand for paper goods of all kinds, and anything that can be done to lessen it is a good thing.
It attracts more customers. Customers are now holding companies more accountable. An article by BusinessWire shows that 46% pay close attention to a company's stance on social issues, including the environment. Customers are more likely to view your company favorably when they see you take a carbonless stance.
Broadly's invoicing tool comes in a package
There are many great invoicing tools on the market, and some of them might even be free to use. However, Broadly offers one of the best mobile invoicing features on the market right now – and it's completely free if you have a Broadly subscription.
This means that you can access Broadly's new features and a comprehensive arsenal of digital marketing and reputation management tools at no additional cost to you.
Additionally, Broadly offers a complete platform for clients who want to improve their internet presence without the technical knowledge required to navigate the depths of the world wide web.
With Broadly, you can have one place to manage customer communications, monitor customer experiences, create invoices, and more.
Broadly has a full suite of convenient services
The online world is becoming pivotal for the HVAC service industry.
Customers increasingly turn to their smartphones to look up their next plumber, electrician, and HVAC contractor. When they do, you want to be the first one they see.
Broadly is a reputation management platform, but it can do much more. In your hands, your HVAC business won't just have a slick new invoicing method – you can also manage your reputation online so that your customers can see the best version of you.
Intrigued by the possibilities?
See what Broadly can do for your business in just 30 days