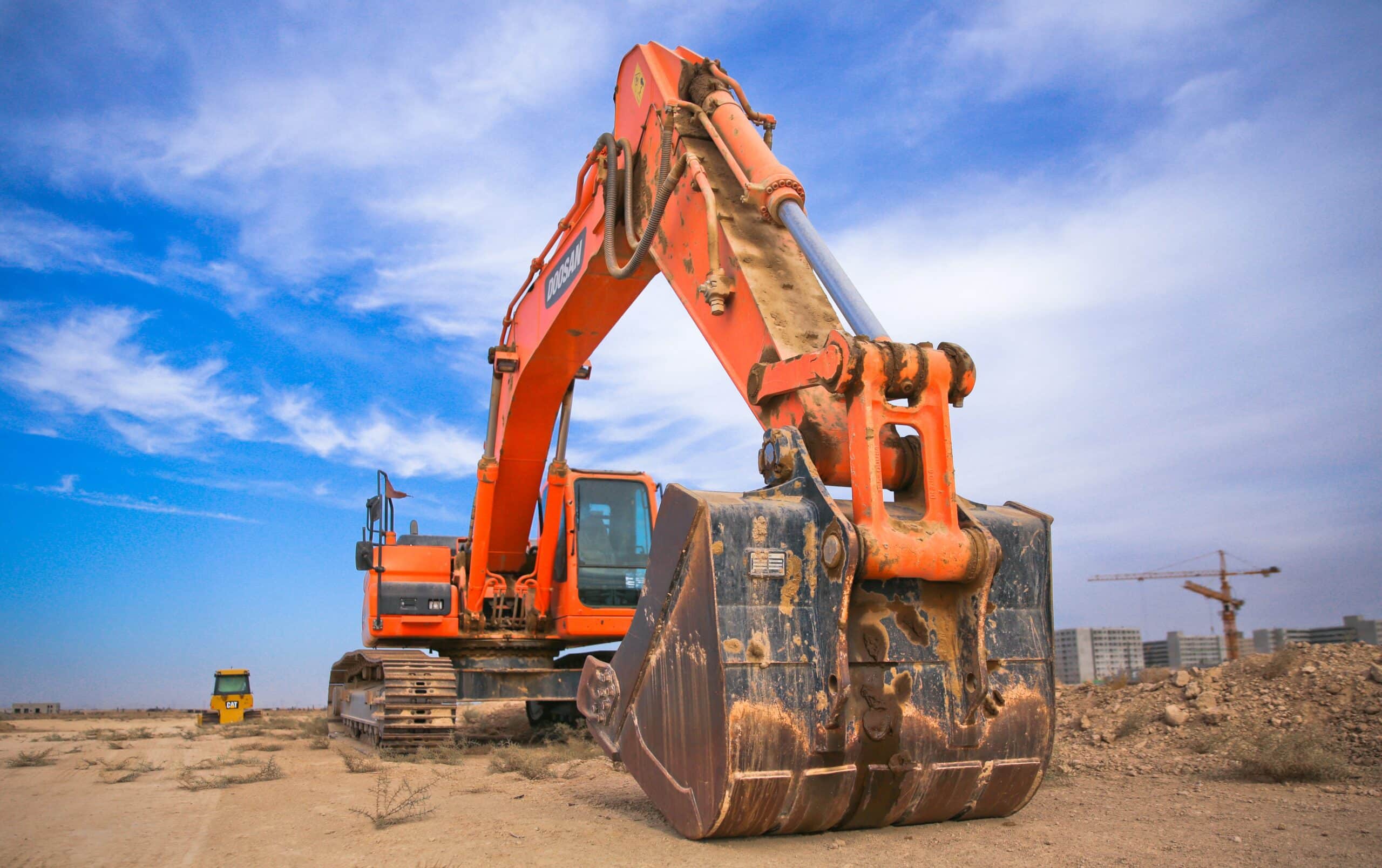 Tips for how to use reviews to get clients for excavation work
Excavation work is an industry that can go unnoticed in everyday life — at least until it is needed.
Industries that deal with heavy equipment, such as excavation services, need a significant amount of time and resource commitment, so potential customers are doubling down on the credibility and reliability of the companies they encounter.
To reach your ideal customers, you need to improve your marketing strategy and incorporate ways to present your business as being the best in the field.
That's precisely what we'll talk about in this article: how you can gain customers for your excavation company by implementing reviews on your digital marketing plan to boost credibility.
Marketing tips: the best way to get clients for excavation
See what Broadly can do for your business in just 30 days
The marketing plan of an excavation company needs to be sensitive to their customers' needs and show expertise.
One of the best ways to do that is to use online reviews as marketing material for lead generation. But how do you do that? Here are a few tips.
Display reviews prominently on your websites and social media pages
Customers are relying more and more on reviews to shape their decisions on what things to buy and services to avail.
Online reviews are a critical tool you can use to persuade new customers to choose your business over the competition. They serve as word-of-mouth testimonials and referrals — tangible evidence that others have tried out your services and had positive results.
Thus, you can take advantage of this by dedicating sections of your business page to customer reviews. If you have your own website, make sure you include this in your website design.
Review sections should be displayed prominently on your websites and social media pages, as these are the first places customers will look to assess your business.
Showcase reviews on communication and publication materials
To maximize the potential of positive reviews, display them wherever you can. The most underutilized places for displaying customer reviews are on your communication and publication materials.
Unlike social media and websites, where you first have to direct traffic, these electronic pages are sent directly to people and might be your audience's first point of contact.
Consider adding a section dedicated to positive reviews in these publications.
Emails. You can add a small section of the best reviews you've received on the template of email marketing or communication materials to reinforce your brand's superiority. However, ensure that these sections don't become obtrusive.
Social media posts. Content marketing is now more effective than ever. Include positive reviews in organic media such as Instagram pages, Facebook ads, LinkedIn posts and more.
Search engine optimization. Include positive reviews in your SEO plan by adding strategic adjectives relating to your services in your keywords.
Optimize your review-gathering process
Publicizing positive reviews across a wide variety of marketing materials is critical, but this knowledge is useless if you don't have positive reviews in the first place.
Knowing how to gather reviews is an essential precursor to using those reviews to increase interest in your brand and convert potential clients. Thus, you need to optimize your review-gathering process first.
Learn when to ask for customer reviews, streamline the reviewing process and gather only organic customer reviews for your business.
Give prompts to clients for effective reviews
Not everyone gives reviews, so you need to maximize the output of those who do. According to the 2022 Brightlocal Survey, only 67% of customers will leave a positive review after a good experience.
You can maximize these opportunities by implementing prompts to request reviews. Tell customers how critical reviews are for supporting local, small businesses.
Use a reputation management tool
To maximize social proof through reviews, you need to tie everything together.
Gathering reviews on Yelp, Google Reviews and other platforms, as well as replying to them and displaying them prominently on your online pages, can be compressed into a systematic discipline called review management.
Review management tools give you a unified dashboard for dealing with everything that has to be done to collect, organize and position those reviews.
A review management platform like Broadly will save you time and energy and present the best results.
Turning reviews into conversions for your excavation business
Using reviews highlighting the value of your excavation business is an effective way to generate leads and find new excavation services clients.
Consider the following statistics gathered from across the Internet.
A January 2018 figure by Google Consumer Insights shows that 53% of consumers always do online research before making a purchase.
A 2022 survey by BrightLocal reveals that 77% of customers "always" or "regularly" read online reviews when looking for local businesses.
The same research also shows that 98% of potential customers read online reviews before patronizing a local business. The service area business sector has the highest rating for review importance, at 84%.
People are paying attention to reviews now more than ever, so it's high time you manage this powerful asset as part of your business plan.
Start your reputation management with Broadly
Digital assets are as important as heavy equipment; you need to invest in reputation management just as much as you would invest in a new backhoe or heavy tools for the job site.
The best way to drive lead generation for your excavation business is to focus on your digital assets.
Whether you're a new business or a mature enterprise, you must realize the power of positive reviews and implement solutions that will help you manage it, such as Broadly.
Broadly is a reputation management platform that streamlines all your review management needs. Broadly is the best tool for business owners who want to create a robust online presence without undergoing all the minutiae of management.
See what Broadly can do for your business in just 30 days