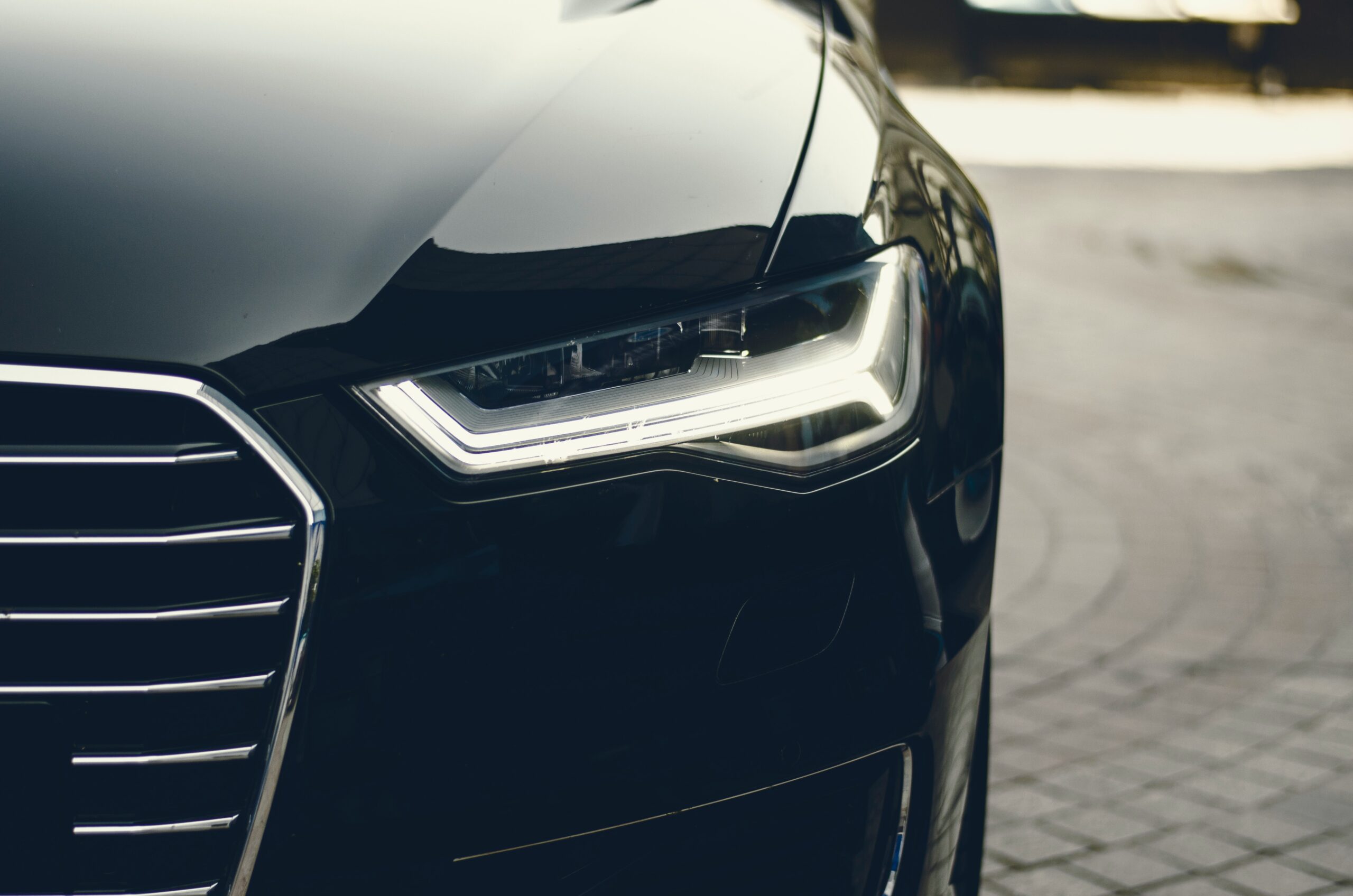 Why Google Reviews matter for auto collision repair shops
Online reviews have become the word-of-mouth of the Internet age. Whether you're looking for the best item from Amazon or searching "auto repair shop near me," Customer reviews provide a glimpse into your business.
No matter how you feel about reviews as a business owner, your potential customers are likely looking at your star rating and reviews before making any decisions. And while reviews are critical for many platforms, Google reviews can give you a leg up on the competition when potential clients are searching for an auto repair shop. Here's why.
See what Broadly can do for your business in just 30 days
Why are auto repair reviews important?
The reviews for your car repair shop are critical because they show potential customers how you do business.
Positive reviews showcase the impressive aspects of your business and your commitment to great customer service. While negative reviews may seem like a nuisance, the way you respond to negative reviews can also show potential customers that you stand by your work and are open to improving.
Google reviews also benefit your SEO strategy. A Google Business Profile enables customers to leave reviews and shows Google that you exist. Google likes to reward companies who use its products, so they show Google Business Profile results higher on search engine result pages (SERPs).
Your business' star rating is just as important as the reviews written by customers. A star rating can be a first impression for potential customers. Based on your business' star rating, a potential customer will either look further into your reviews or look for something else.
According to the BrightLocal consumer study, less than half of consumers would consider using a business with a Google rating of fewer than four stars. When someone needs a trusted mechanic, they will look for a company with a high rating on Google. Great reviews give them confidence that their car issues will be resolved with quality work.
How do you respond to negative auto repair reviews?
One of the trickiest parts about reviews is managing both positive and negative reviews. It is good practice to respond to all reviews. Here are examples of how you can respond to positive and negative reviews.
Positive review: "Thank you so much for your review. We are glad our business could help you with your auto repair needs."
Negative review: "We appreciate your feedback and recognize your concerns. Our team is looking into this, and we will reach out to you for more information."
When you respond to negative reviews, it's good to take the conversation offline instead of discussing the matter where the public can see it. Just like in the example, show that you saw the review, understand their concerns and that you'll contact them to remedy the situation, if necessary.
It is critical to monitor your Google reviews and check them often. You can set up alerts through Google to notify you of new reviews. Alternatively, set up weekly calendar reminders to go through them and ensure you've responded to all the new reviews.
How do you encourage customers to leave auto repair reviews?
Another important aspect of reviews is the need to continuously get more. Customer reviews should be an ongoing part of your auto shop marketing strategy, and, as no surprise, Google also wants you to keep getting them. So how can you get your customers to leave more reviews? Here are some ideas:
Email each customer following a service appointment and request a review and any feedback
At the completion of a job, ask the customer to leave you a review
Motivate people to leave reviews with a small token of appreciation. Just make sure you don't violate Google's guidelines.
If you're not encouraging satisfied customers to leave reviews, you could end up with primarily negative reviews and a lower star rating, which will send potential customers searching elsewhere. When you consistently request reviews, more happy customers will share their feedback, giving you more control over your shop's reputation.
So even if a potential customer hears about your business in another way — say a recommendation from a friend or they drive by your body shop — most customers will search for a shop online before deciding to make an appointment.
Potential customers are looking for an honest mechanic they can trust for their auto repair services, and reviews are their first glimpse to see if you charge reasonable prices and perform quality work.
It is best practice to always have authentic reviews for your business. Do not ask friends or family to leave reviews if they haven't used your services, and definitely, don't buy Google reviews.
More potential customers are looking for you on Google than anywhere else
Google is the number one way people search for local businesses. Your potential customers know they're more likely to find the most exhaustive list of companies in any industry on Google than anywhere else.
According to the BrightLocal survey, Google was the top source for finding information about local businesses. Over 63 percent of respondents used the site over the last year to research at least one local business.
You can test this out for yourself. Ask ten random people how they would search for a new auto collision repair shop, and we're confident that many will say Google or Yelp.
How to use Google to earn new customers
Here are some easy steps to start building your online presence on Google.
Make sure you've claimed your business on Google, and all the information is correct, including your phone number, address and hours of operation.
Set a policy for your customer service team to always ask customers for a Google review. You can include a request in an email receipt or, even better, follow up on each job with an automated review request.
Report fake or suspicious reviews to improve your Google rating.
Whether someone is coming in for a routine oil change or more extensive car repair, providing excellent service will inspire customers to write a review. The next time someone's check engine light comes on and they do a Google search for service centers near them, you want your business's Google profile to stand out.
How Broadly can help with your automotive shop online reputation
Broadly works with auto collision repair shops to get more Google reviews. Having a review management strategy will save money on advertising and get more of your ideal customers.
Broadly offers other features to streamline your business operations. You can consolidate messages into one inbox, revamp your website, send out email campaigns and implement mobile invoicing and payments.
See what Broadly can do for your business in just 30 days