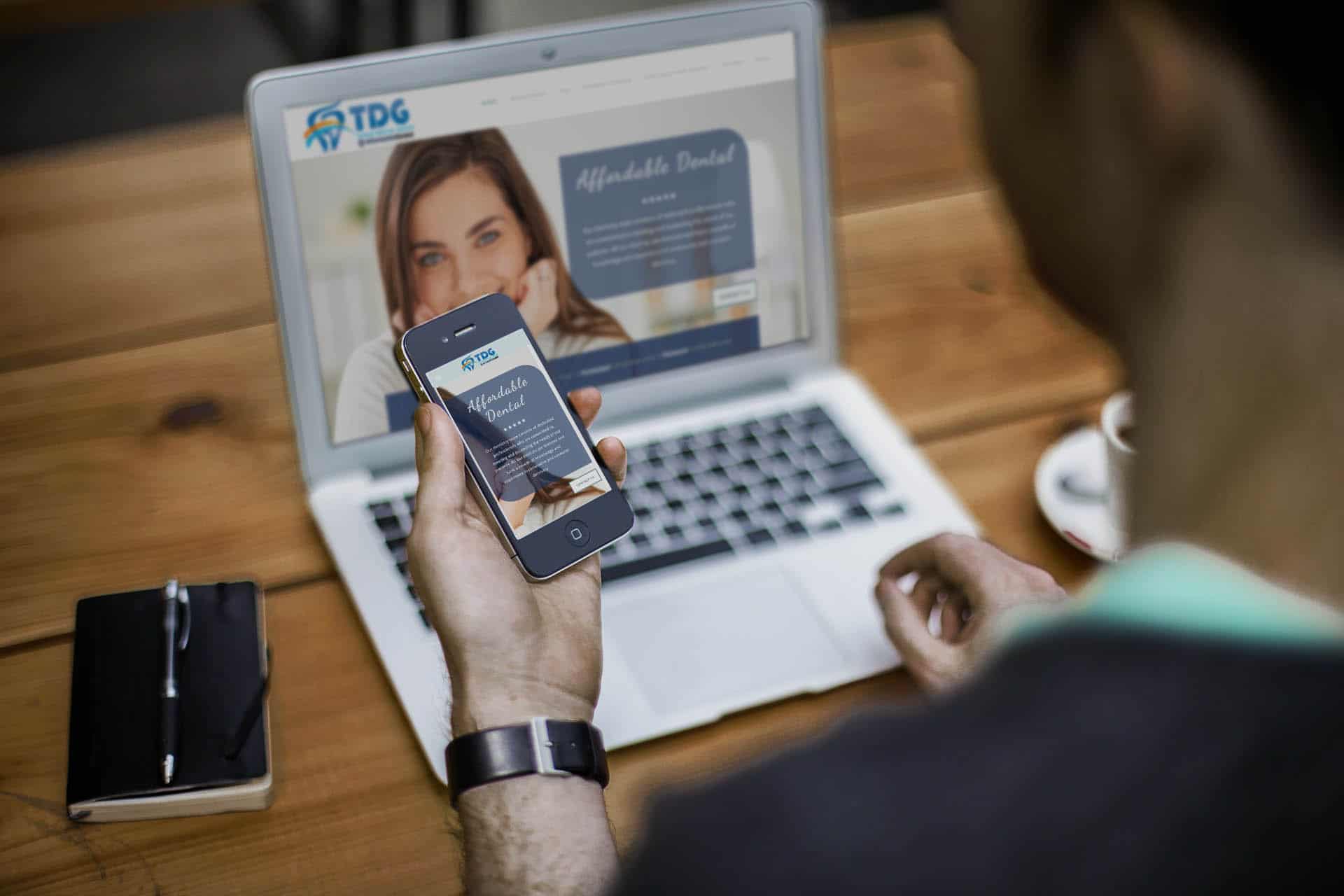 Yes, you really need a website. here's why
We talk with hundreds of business owners every day, and occasionally chat with someone who is not convinced that he needs a website. "I already have enough business," he might say, or "I have great word-of-mouth," or "my customer reviews already speak for themselves." What he doesn't understand is that potential customers who search online for a service oftentimes stop by the business's website to make their final decision.
We get it. Websites sound like a lot of work, and you have a lot on your plate. When things are going well, the last thing you want to do is change your formula. However, it's important to change with the times.
Gone are the days when consumers rely on Yellow Pages to find and choose a local business. Instead, they're going to search online and use search engines – like Google – as a starting point.
When consumers search online for businesses in your area, does your business show up? A website need not be a huge undertaking, but it can make a huge difference in whether you are found and chosen.
Here are a few great reasons why your business needs a website… soon!
1. Provide important information about your business
Your site is your business's home on the internet, and the only place where you can control the story about your business.
If consumers aren't using phone books, how are your customers getting in touch? Also, how do your loyal customers reconnect? A website makes it easy.
Make sure that your websites spells out the details of what your business provides, how you can solve problems for prospective customers, who you are, and – perhaps most importantly – how customers can reach you.
If you like to share practical advice, your website can also host a blog… which you can update as often as you see fit.
2. Generate customer leads
As a business owner, you're already well aware that there are many ways to generate leads. Even so, a website can help you generate more interest from customers in your area.
For example, with the right approach to search engine optimization (SEO), you can drive organic (free) traffic to your site. From there, you can experiment with many strategies to convert visitors to your website into paying customers.
Your site is the hub of all of your digital marketing initiatives, such as pay-per-click (PPC) campaigns and other advertising products. While some of these initiatives require additional investment, it's possible generate a positive return.
3. Improve your customer service
Are you seeking new ways to provide exceptional customer service? Without a website, your phone is the only tool to interact with customers.
With a website, however, visitors can interact with you by email or live chat. You can also provide "frequently asked questions" or a "resource" page on your site to answer basic questions. In some cases, a website allows you to provide customer service 24 hours a day, 7 days a week.
4. Show off great customer reviews
Your customers are already providing feedback about your business on platforms like Google and Yelp, but you don't have much control over which of your customer reviews are featured or filtered. With a website, you have total control over which customer testimonials you want to show off and use to attract additional business.
These are just a few of the ways that your business can benefit from a website to reach new customers. If you'd like to learn more about how Broadly can help, call us at (800) 693-1098 or request a free consultation online.