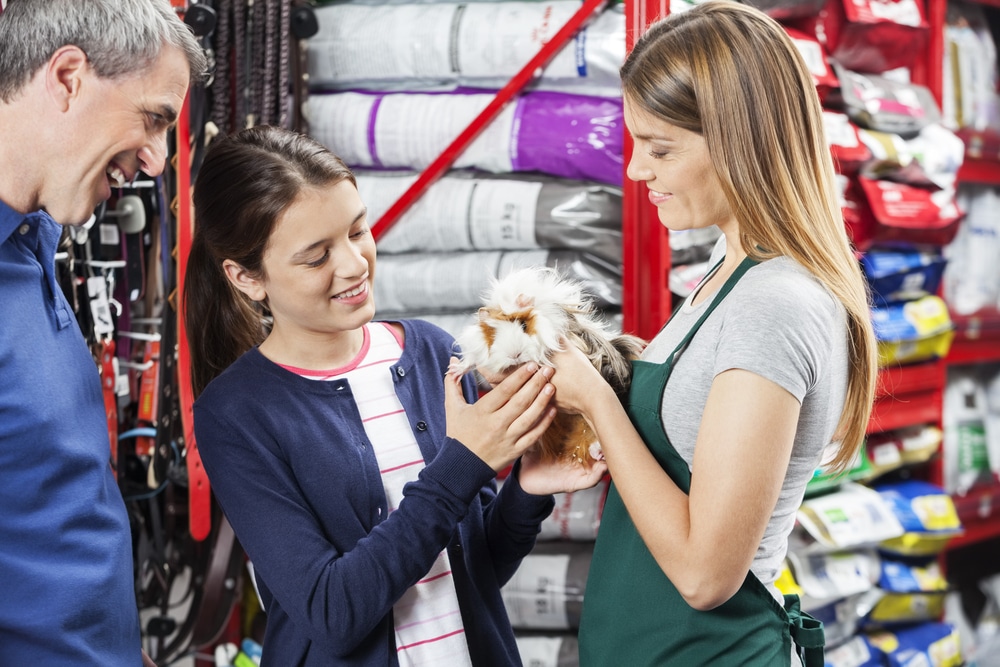 5 Pro customer service tips from pet-care experts
Guest post by our business partner, Gingr pet-care software
Every small business has considered this question:
What makes us stand out from the crowd?
Think about your answer for a moment. Your first thought might be the quality of your services or your history in your community.
However, you should be thinking on a different track: your customer service. 
This aspect of your company is what really shapes your business' reputation. It impacts all parts of your business, all the way down to your branding and marketing strategy and how much value you get out of your pet daycare management software. 
You can have the best dog grooming tools around, but it means nothing if your customer service isn't equally great. 
If you're picturing helping customers locate products on shelves or answering questions, that's only a piece of the puzzle. In reality, there is more that goes into customer service than just communicating with your clients.
In this guide, we'll discuss how to optimize your customer service strategy so that you keep your customers' pet peeves to a minimum.
1. Hone your communication skills.
One major facet of customer service is understanding your customers inside and out. 
Consider doing research to connect with current and prospective clients. This might include creating a social media account and getting to know your followers or sending out a survey to pet owners to identify what services or products they like. 
Knowing your customers' motivations for patronizing your establishment will help you address their needs and keep them happy. 
Once you've learned more about your clients, it's time to learn how to connect with them. It's crucial that you keep your communication pathways as open as possible. 
Consider implementing new channels for them to reach you, such as phone, email, social media direct message, or web chat.
You should be responsive and respectful of your customer's time, answering their questions as quickly as possible. Furthermore, always maintain professionalism and positivity while talking to a client, no matter the subject matter. 
Unfortunately, it can be difficult to keep everyone satisfied. If you get criticism from a client, whether, in person or online, you shouldn't just let it be. Instead of simply accepting that you lost a customer, proactively try to mend your relationship. 
Reach out to the disgruntled client and troubleshoot what went wrong. You can even offer a free service or product to make up for the poor experience. 
Never take a passive approach when it comes to negative reviews because it could have a ripple effect on other customers who may avoid your business. 
*Here are a few tips on how to respond to negative reviews. 
2. Hire people who understand customer service.
It might seem like a no-brainer that you want to hire the most talented staff possible, but you should have more in mind than their pet-care skills. 
Be sure to hire a team that can address client concerns and exemplifies great customer service. 
During the interview process, ask your interviewees how they would handle certain customer interactions, including interactions where conflict comes into play.
Once you have a team that exhibits your strategy, train your employees in customer service skills, such as:
Active listening
Conflict management
Empathy
Adaptability
Accountability 
Decision-making
Best-in-class responsiveness 
After training, your work isn't done! It's up to you to promote a positive work environment for your employees because they're more likely to give good service when they're fulfilled themselves. 
As part of the mutual respect aspect of customer service, periodically check in with your workers to gauge your management effectiveness and how you can improve. They'll appreciate being listened to!
Besides improving the workplace, you should also keep an eye on your employees and how they're interacting with customers. 
Provide feedback through performance reviews and be open to a dialogue with them to help them tweak their habits. Work with them to better represent your brand and make customers feel appreciated.
3. Use tech to facilitate management tasks.
Are all of your paper records driving you barking mad? In the digital age, there's an app for anything you can think of. Lucky for you, this includes pet business software. 
As a small business, you're well aware that many software platforms aren't accessible due to price and complexity. But, there are solutions out there that are perfect for small businesses, from financial software to appointment setting, and reputation management. 
First, your pet-care business should consider switching to digital forms of money management. Keeping your information in safe, encrypted platforms will rid you of disorganized bank statements and budget sheets. 
There are platforms made for small businesses to help them with monetary concerns, such as budgeting, client sales, and employee wage payment. It'll keep you on schedule with payments and keep both your customers and employees satisfied.
You can also use tech outside of financial management to streamline your daily business practices. Your pet-care software can help you with numerous essential tasks, such as:
Scheduling appointments online
Scanning retail barcodes
Managing group classes
Checking in curbside customers
Managing employees
Secure payment processing, including on mobile devices
Tech will level up your customer service by freeing up your time to pay attention to the people that make your business run: your employees and customers. 
It has a trickle-down effect on employees who now have more flexibility to help clients and achieve tasks faster. Whether you're a customer getting an automatic reminder for an appointment or an employee saving time by searching electronic records, the tech will improve your overall productivity and customer service experience.
Your pet-care software will transform the way you do business for the better. You won't have to worry about remembering a thousand different passwords either; all of these features are conveniently located in one place. 
Skip the headaches and let your tech handle it for you!
4. Give back to your community.
One of the best ways to provide stellar customer service is to support causes that your clients care about. 
Corporate social responsibility (CSR) is when for-profit entities donate to charities or nonprofits to positively impact the world. Even your small business can hold CSR events that improve your reputation in the community. 
A natural choice for a pet-care business is to partner with an animal welfare organization, such as a shelter. Here are some ideas for what you can do to help out:
Run a promotion in which a percentage of the proceeds gets donated. 
Offer to sponsor an animal shelter fundraiser.
Give in-kind donations of free services or products for shelter animals.
Give your employees paid time off to volunteer for the organization.
Your clients are much more likely to give you their trust and business if you take the time to contribute to social welfare, especially one aligned with their interests. 
Plus, you can receive a tax deduction for hosting a fundraiser or donating to a charity. Generosity pays! 
5. Say thank you.
After your customers have already given you their business, you should take some extra time to thank them. 
Besides simply thanking them as they leave the store, you can show your appreciation in other ways. 
For example, you can offer a customer a coupon to incentivize a future visit. Or, you can throw exclusive events and promotions for repeat customers or members, such as a puppy play date. 
Another way you can show gratitude for your devoted customers is to start a loyalty program. 
According to Gingr, pet-care rewards programs are a great way to build loyalty and increase repeat patronage for programs such as doggy daycare. For every dollar spent, your customers will earn points that can be used towards future purchases. 
Plus, pet-care software can manage client profiles for a loyalty or membership program so you don't have to worry about keeping track. 
For small businesses, customer loyalty is everything. It lightens the burden of constantly trying to acquire new clients. 
Your customers are more likely to return if they feel valued, so be sure to think of unique ways to thank them for their loyalty!
As a pet-care business owner, you're providing necessary services to beloved members of your customers' families, but you're also responsible for making sure your customers have a great experience working with you. 
After you've implemented these tips, consider making a customer satisfaction survey to make sure you're on the right track. 
After all, your customer service approach is constantly evolving. If you follow these tips, your business will be the pick of the litter! Find out Broadly can help your pet care business thrive
See what Broadly can do for your business in just 30 days