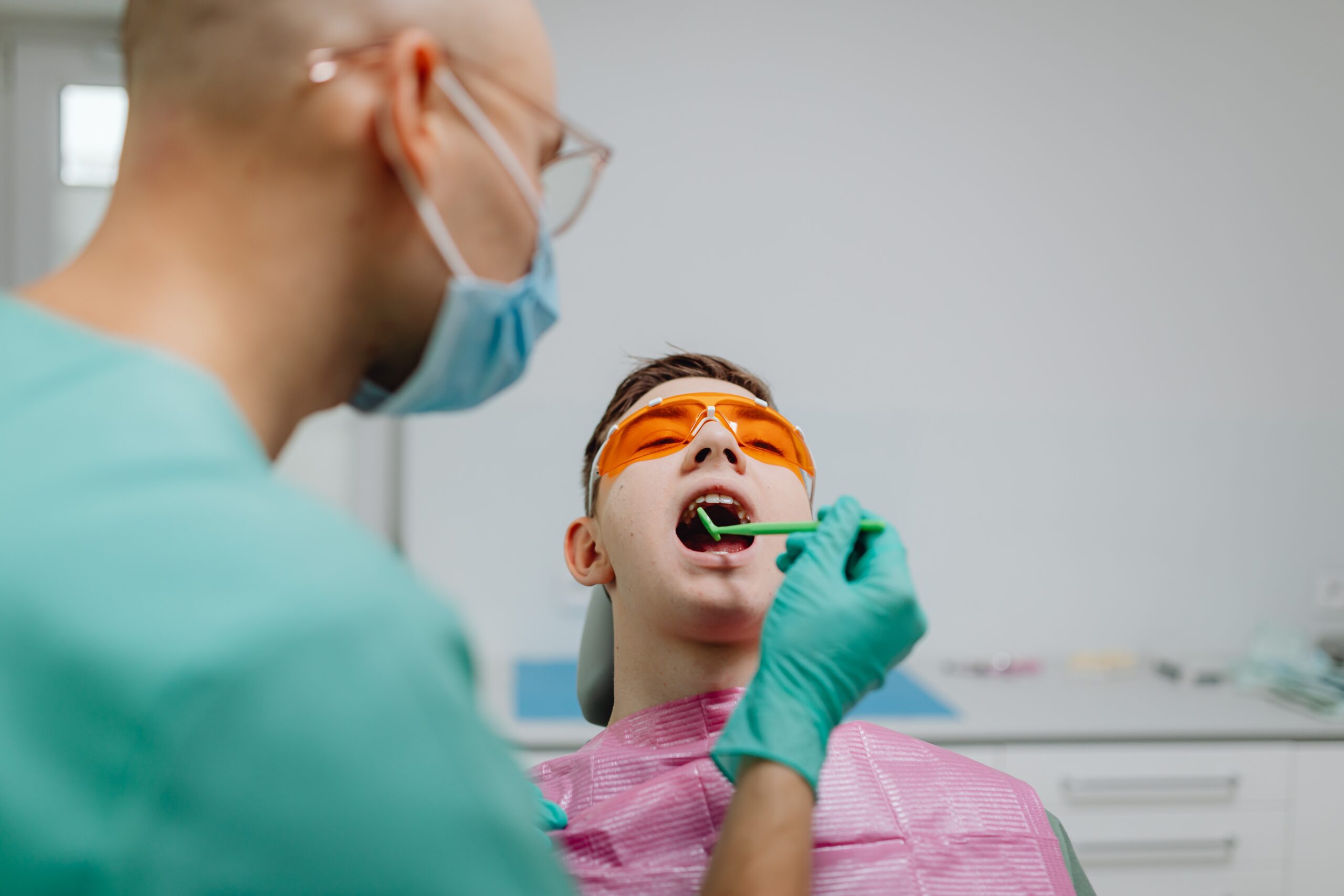 7 Oral surgery marketing tips to bring in more patients
Marketing is the key to showcasing the best things about your business. When it comes to oral surgeon marketing, you'll want to try different creative tactics to get new patients that spread the word about their positive experience.
Oral surgeons differ from general dentists because of their specialized dental services, like dental implants, extractions and other dental procedures that can improve oral health. Patients see an oral surgeon for cosmetic reasons or to improve their oral health.
In major cities, oral surgery could be a competitive business with several in-town dental offices; however, your dental business can thrive in rural and suburban areas if you do the right oral surgery marketing.
Here are tips and tactics to consider adding to your oral surgeon marketing plan to increase referrals, attract new patients and grow your dental practice.
See what Broadly can do for your business in just 30 days
How can I get more customers for my oral surgery business?
Your oral surgery practice can reach more potential patients with a marketing strategy that supports community initiatives, encourages testimonials from past patients and educates their patient base.
A strong social media marketing campaign shows potential patients the type of oral surgeries that are common and improve health.
Many dentist offices have a general marketing strategy and are missing the opportunity to highlight the specialized services they can provide. With the right healthcare marketing tactics, you can optimize the information you collect from your current patient base to get new business in the door and understand their dental needs better.
How to market an oral surgery practice
While word-of-mouth and referrals are still effective ways to get new patients, consider trying digital marketing services, like search engine optimization (SEO), pay-per-click (PPC) advertising and social media campaigns. These modern tactics will help your oral surgery practice shine light on beneficial oral surgeries.
Oral surgery marketing is not just about getting more customers. It's about keeping them coming back. Add any of the following strategies to your marketing plan and help rank your oral surgery business above the rest.
Have a mobile-friendly oral surgery website
Building a high-quality website and keeping it up to date can go a long way in getting qualified conversions for your oral surgery business. Your dentistry website should include:
Business name
Pricing for services, an option to request a quote or schedule a consultation
Contact information, such as location, phone number and email address
Answers to frequently asked questions about your company and service offerings
Website design and hosting a website may come with a monthly fee, but it's worth every penny if you gain new patients every month.
Strengthen your offline and online reputation
Small businesses are the foundation of many communities. Consider lending your dentistry brand to support a local sports team or community organization. When your patient base sees your brand in familiar places, they are more likely to share their patient experience.
That is how reputation marketing cements your business in everyone's mind, so they know who to call when their oral health is in question.
Offer a referral program for patients
Online reviews and testimonials make the world go round as you try to grow your dental practice.
Your marketing plan should include follow-ups with patients to ensure satisfaction and request reviews. Online reviews serve as social proof to prospective customers searching for your services. Always respond to positive reviews and negative reviews to show you care about the patient experience and stand by your work.
You can also offer a referral program featuring incentives or discounts for patients that refer friends and family.
Create and market high-quality content
They say content is king, but that's only if you create the right content for your business. Using a blog, emails or social media to show before and after photos. This content could trigger prospective patients to contact your dental office for oral surgery.
Utilize social media
Social media is a fantastic tool for marketing dental services and oral health procedures.
Post authentic before and after content of successful outcomes from satisfied patients on social media platforms like Instagram, LinkedIn and Facebook. Dental marketing on social media is an excellent start for brand awareness that can generate the qualified leads your oral surgery needs – saving you money on paid advertising.
Invest in search engine optimization (SEO)
If we're talking about oral surgery marketing, you'll hear a lot about SEO. To improve your search engine ranking using SEO, you'll need to update your dentist website pages and business listing with the right keywords for your industry and geographic area.
If done right, your website will appear on the first results page of search engines such as Google or Bing, making all the difference when potential clients are searching for an oral surgeon in their area.
Market with local SEO
This last oral surgery marketing tactic is an easy method to boost your local SEO and business credibility. Investing in local SEO for your marketing plan includes claiming your business page or business profile on search engine platforms like Google to get leads in your service area and immediate community.
Claim yourGoogle Business page and keep your profile up to date, so Google's algorithms will send potential patients your way and improve your growth as a dental provider.
Simplify your oral surgery marketing and reputation management with Broadly
Being a surgeon in any medical field can be stressful, especially oral surgery. Your marketing efforts should not add to that stress. Most people have oral health needs but knowing and educating your patient base is the first step to executing a strong marketing strategy.
Broadly can help you optimize and make the most of your reviews, website traffic and overall user experience.
Ready to start improving your dental office's online presence?
See what Broadly can do for your business in just 30 days