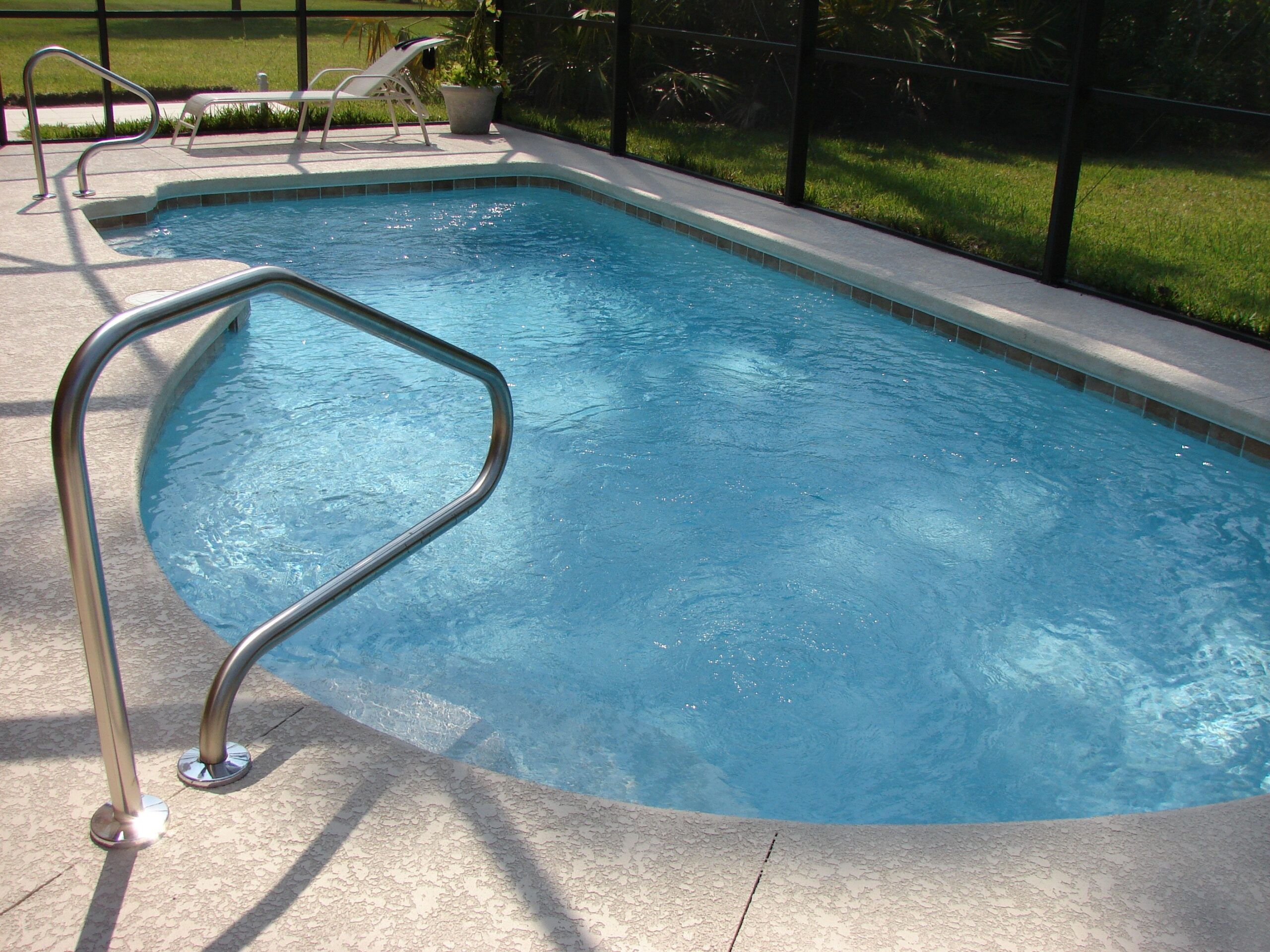 Why Broadly is the best management software for your pool business
Starting and running a successful pool service business requires hard work, dedication and attention to detail. From managing customer appointments to attracting new leads with marketing efforts, many aspects of running a pool service business can quickly become overwhelming.
Fortunately, pool management software can help streamline your business operations, optimize your workflows and improve customer management. This allows pool professionals to quickly and easily follow up with leads, manage reviews, and improve cash flow.
In this blog post, we will explore the benefits of using pool management software and why Broadly is the superior choice for pool service companies.
How do you build a successful pool business?
Building a successful pool business takes time, effort and a solid strategy. Here are some critical steps to help you create a thriving pool business:
Develop a strong business plan: A comprehensive business plan is essential for any business. Include your goals, target market, services, pricing, marketing strategies and financial projections. Use your plan to guide your decisions and stay focused on your objectives.
Focus on customer service: Exceptional customer service is critical to building a successful home service business. Make sure your service professionals are knowledgeable, professional and friendly. Go above and beyond to ensure your customers are satisfied with your work and will recommend your business to friends and family.
Build a strong reputation: A strong reputation is essential for attracting new customers and building a successful small business. Deliver high-quality work, be responsive to customer needs and always strive to exceed expectations. Encourage satisfied customers to leave positive reviews online and ask for referrals.
Invest in marketing: A strong marketing strategy is essential for reaching potential customers and growing your home service business. Consider a mix of online and offline marketing tactics, such as social media advertising, search engine optimization, email marketing and direct mail.
Stay up-to-date with pool industry trends: Follow the latest developments in the pool industry, attend industry events and invest in ongoing training and education for you and your service techs.
What are the benefits of using pool management software?
Pool management software can provide several benefits to pool owners and operators. Here are some of the main advantages:
Improved efficiency: Pool management software can automate many tasks, such as appointment reminders and online review requests. This can free up staff to focus on other essential tasks.
Get organized: A cloud-based pool management software allows easy access to customer information from anywhere. With the ability to store and access data on the cloud, pool professionals can quickly view customer messages, communicate with service techs, monitor reviews and check performance.
Streamline operations: Pool business management software can streamline operations. By automating many tasks and centralizing information, the software can make processes more efficient and effective.
Better communication: Pool management software can facilitate communication between staff members, allowing them to easily share information about maintenance needs and follow-ups. Look for software with real-time notifications and updates, which can help keep everyone informed.
Increased customer satisfaction: Respond to customers quickly and monitor your online reputation with user-friendly communication tools.
Cost savings: By automating many tasks and streamlining operations, pool management software can reduce the time and resources needed for administrative tasks.
Overall, pool management software is valuable for pool service companies and businesses in the pool industry. It can help streamline workflows, automate tasks, and help you monitor the customer experience.
Choosing the best pool management software for your business
When choosing the best pool management software solutions for your business, several factors must be considered. Here are some tips to help you make the right choice:
Look for software that meets your specific needs: Not all pool management software is created equal, so finding a solution that meets your needs is essential. Consider the tasks you need the most help with and look for software with that functionality.
Consider ease of use: You don't want to invest in software that's difficult to use or requires extensive training. Look for pool business management software that's intuitive and user-friendly, with a straightforward interface and easy-to-understand features.
Check for compatibility: Consider integrations with other tools and applications you use for your business. For example, if you use QuickBooks for accounting, you will want to ensure the software you decide on can integrate with QuickBooks.
Evaluate customer support: Good customer support is essential for pool management software. Look for a provider that offers responsive, knowledgeable support, with resources like online tutorials, phone support, and email support.
Read reviews and ask for referrals: Before making a decision, read reviews from other pool businesses using the software. You can also ask for referrals from other field service businesses in your network to get their recommendations.
Why Broadly is the superior choice for pool management software
Broadly is the best pool service software. Here are some key ways that Broadly can help you market your pool business and streamline operations:
Additionally, Broadly's team of experts will help you optimize your website for local SEO and drive more leads with web chat functionality.
Broadly's user-friendly pool business management software solutions can help pool businesses save time and money, reduce errors and improve overall productivity.
See what Broadly can do for your business in just 30 days