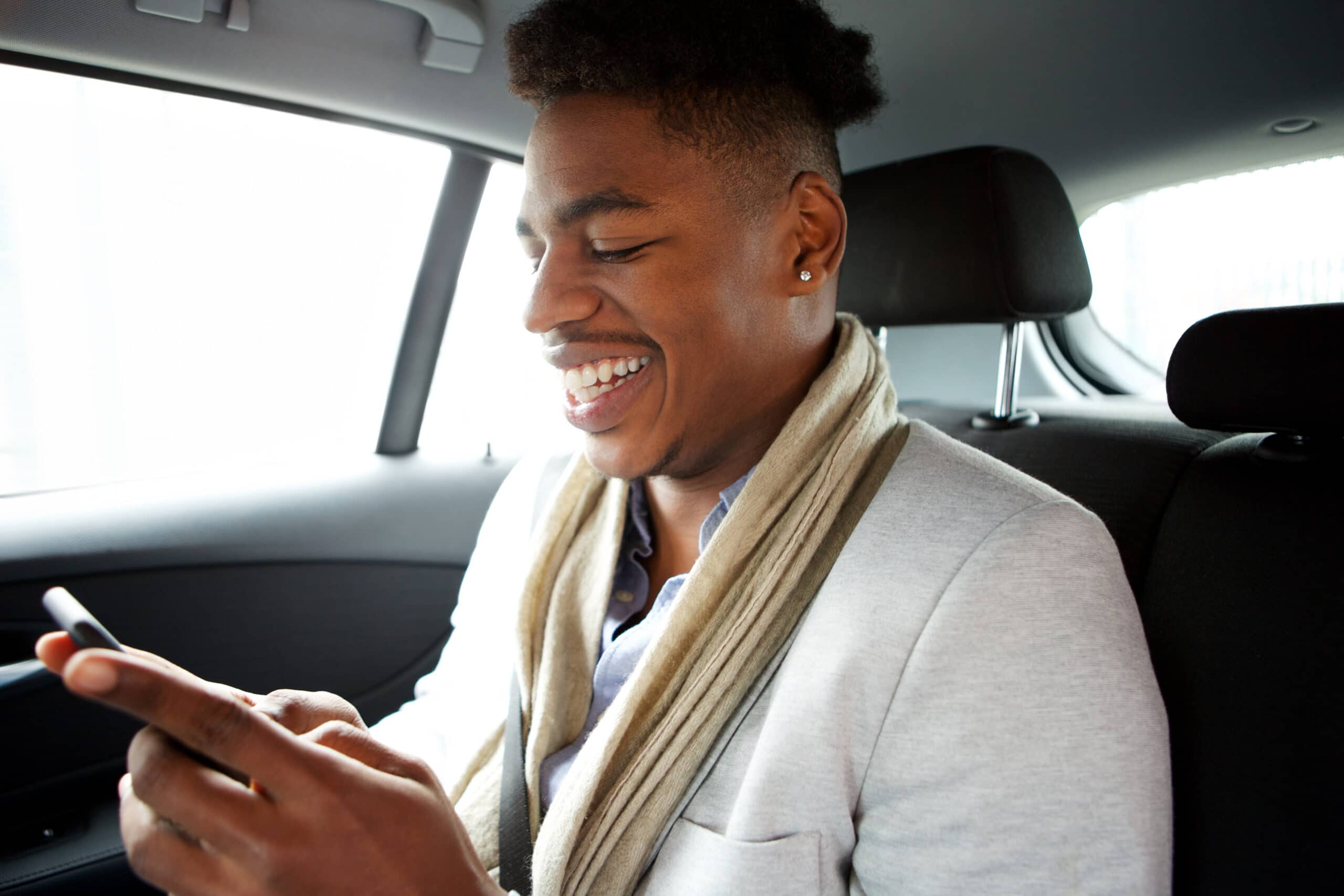 Improving customer experience for your small local business
Customer service used to be at the heart of a good reputation for small businesses. Today, however, it's just one piece of a larger picture that we call the "customer experience."
What we mean by customer experience
The customer experience includes all the interactions a customer has with a business that creates an overall impression. For local service businesses, some of these interactions are obvious, such as any conversation between a sales rep and a customer.
But you might take other interactions for granted: how you respond to a customer's review or follow-up emails you send post-service. Even these small digital interactions become meaningful parts of your customer's overall experience with your business.
In this piece, we'll look at three of the most important aspects of the customer experience — customer service, digital encounters and your overall brand — and suggest strategies for making sure every interaction you have with your customers is positive and satisfying.
1. Customer service
From sales reps to technicians, anyone who interacts with a customer is a part of your customer service team. A common issue for service businesses in particular is that employees who are well-trained to provide quality services are not always as comfortable providing customer service, as well. The solution is a mix of training, perspective-building and moral-boosting.
The basics
Set clear standards for the treatment of customers including things like using the customer's first name and maintaining a friendly tone.
Use your company's values to create an overall environment that supports a positive customer experience. For instance setting a standard to "treat every customer like a friend or family member" is a great way to change how your team views a customer.
Create flexible scripts your customer service reps and service team can use on the phone and in person that represent the business's values and your ethic of customer care.
Set standards around phone and email response time. If your team is struggling to meet these standards, it may be time to hire additional help.
Leveling up
Use a customer relationship management system (CRM) to maintain a log of your customer's history with your business and be ready for a more personal conversation with them.
Offer bonuses or other rewards for good reviews and customer compliments.
In weekly or monthly training meetings, run through customer interactions that went well or poorly. Ask your team what worked well and what they could've done better. Run through exercises for specific skills like active listening.
2. The digital experience
Nowadays, so much of a customer's interactions happen digitally — from appointment reminders to payments — and are just as important as any face-to-face interaction your  customer has.
The basics
Eliminate paper invoices and receipts to reduce costs, get paid faster and provide a better experience for your customers. 
Send text or email-based confirmations and reminders of appointments.
Leveling up
Make it as easy as possible for your customers to pay you through options like mobile payments.
Create more ways for your customer to reach out to you. Adding text message support or a chat feature to your website allows customers to get in touch in a way that may feel more comfortable to them.
3. Your overall brand
When choosing a local business to work with, a survey of over 400 homeowners found they care more about online ratings and reviews than anything else, such as years in business or ability to see pricing. This is why reviews are such an important part of your overall brand.
Because reading reviews is often the first point of contact new customers have with your company, they're also a key part of your customer experience. Good reviews can create positive associations with your business and begin to establish trust.
Learn how Broadly can help you manage your reviews.
Your website and social media presence fill out your brand and tell potential customers who you are and what you do.
The basics
Immediately follow up to negative reviews and take steps to solve the issue. Sometimes customers will update the review when they've had a better experience.
If the situation is beyond resolution, publicly respond to a negative review in a polite, non-defensive way. This can do wonders to showing off your business's high level of professionalism.
When potential customers are checking out your website, help them find information tailored specifically to them by maintaining different web pages for specific types of customers.
Leveling up
Automatically add new reviews from Google and Facebook to your website. By including your customer's opinions on your website, it can build trust with new visitors.
Maintain separate newsletters for different types of customers. Send custom emails with useful tips and special deals to a segment of your customers list.
If you're looking for even more ways to boost your small business's reputation and provide satisfying experiences to your customers, check out this article:
See what Broadly can do for your business in just 30 days