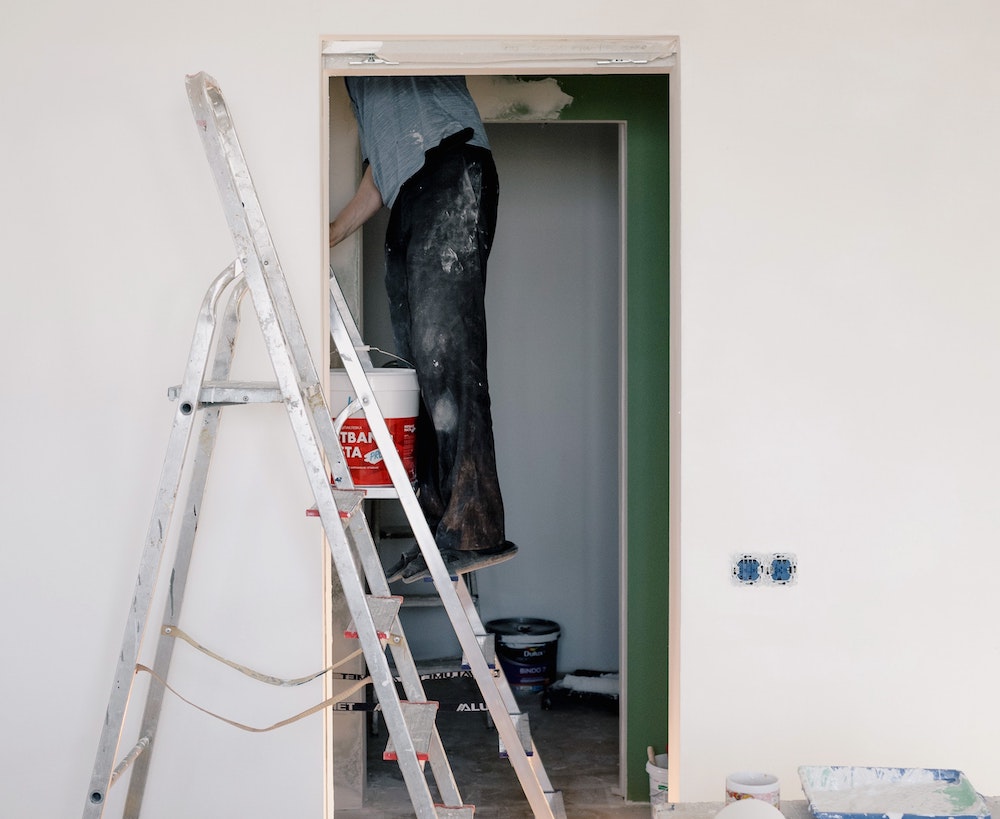 10 Review sites your handyman business should be on
Review sites for handymen are a place for customer reviews from a wide range of homeowners who have hired maintenance workers for home improvement projects—from odd jobs to full scale home renovations. 
Handyman review sites help inform potential customers about the reputation of a handyman business. Prospects can read reviews from others to learn about the quality and type of repair services and home maintenance services that particular handyman business provides. 
When it's time to call a handyman to put together that new Murphy bed or request an estimate to replace old flooring, homeowners trust customer reviews on handyman review sites as much as they trust referrals from friends and family. Authentic reviews help people find the best handyman service that will get the job done in their service area.
Top 10 review sites for handyman businesses
1. Angi (formerly Angie's List)
One of the best review sites for small handyman businesses is Angi, formerly known as Angie's List. This website provides customer reviews of handyman services and offers feedback on all kinds of home improvement projects. The site includes an online directory of plumbers, drywall installers and more. Handyman service providers are graded on an A through F scale.
2. Facebook marketplace 
Facebook Marketplace lists handyman services galore. An upside of listing here is that customers can contact handyman businesses quickly while scrolling through Facebook, making the connection between homeowner and handyman business swift and efficient. 
A downside is that there's no gate on the related businesses cluttering the app, so screening for the right handyman can take time.
3. Craigslist
Tried and true, Craigslist's basic function of providing a listing of local handyman businesses is still reliable. The website is easy to navigate, even for homeowners who are not tech savvy, but it does not include customer reviews.
4. Nextdoor
Nextdoor is a popular social network app that connects residents living in a defined neighborhood and its surrounding communities. Neighbors confirm their address in the neighborhood and create a profile. 
The site allows newcomers to ask general questions about the neighborhood, as well as look for recommendations for local service providers, including handyman businesses.
5. HomeAdvisor
HomeAdvisor touts its screening process as a key feature for its reviews of service providers. Handyman businesses on HomeAdvisor have been screened and receive verified pro reviews. The site is organized by project category, so homeowners seeking handyman help with home improvement projects can ask specific questions about services and availability.
6. Yelp
Homeowners use this popular website to read user reviews and recommendations for everything from handyman services to restaurants to retail outlets. Yelp uses a star rating system to rank multiple businesses in a service area, so listing your small handyman business on this site is a must for high visibility.
7. Thumbtack
Thumbtack connects homeowners looking for handyman services with professionals in the area who can compete for the project. According to Thumbtack, handyman professionals provide custom quotes, which include a cost estimate, customer reviews, business profile, contact info and a personalized message. 
8. Houzz
Houzz is a massive online community of home design enthusiasts and professionals. Homeowners can find everything from high-quality architects to carpenters and drywall specialists through the Houzz marketplace. Each service provider listed on Houzz has reviews, star ratings and contact information. Many also share photos of past work. 
9. Local hardware store
Establishing a relationship with a local hardware store is an excellent source of referrals for handyman service providers. When new homeowners are looking to make home repairs and want local high-quality handyman help, the local hardware store is often the first stop for advice.
10. Word-of-mouth
Without a doubt, when homeowners are looking for handyman service providers in their area, getting a referral from friends and neighbors is one of the best ways to decide on a handyman. A word-of-mouth recommendation from a neighbor's small repair project can help a homeowner decide if the same handyman business is the right fit for a major home renovation.
Grow your business with Broadly
Broadly helps grow your handyman small business by helping you get discovered on the handyman review sites most trusted by homeowners. We offer a range of services to build your online reputation with more customer reviews. Broadly's review management software helps you respond quickly to drive low-cost leads.
See what Broadly can do for your business in just 30 days