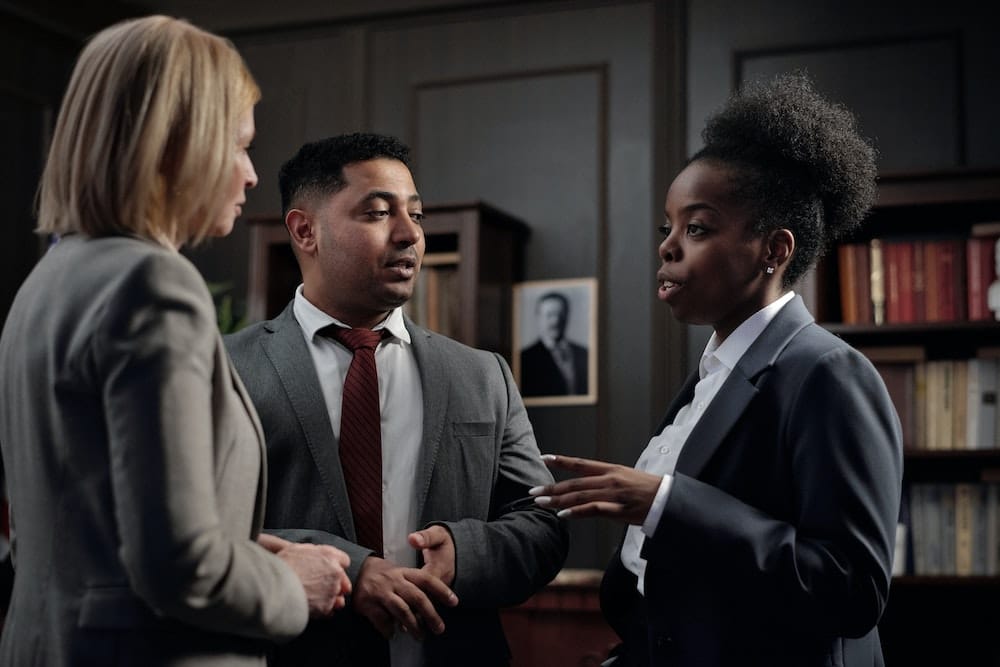 3 Simple reasons why attorney lead generation services are valuable to your practice
If you want to get new clients for your law firm, then you need to invest in online marketing strategies and lead generation services that will help you grow your legal leads from key channels. These channels include:  
Organic search via Google Search and other search engines
Social media platforms, such as LinkedIn
Pay-per-click (PPC) advertising, like as Google Ads 
Content marketing, such as webinars, blogs, podcasts, etc.
What is attorney lead generation, anyway? 
Law practices of all kinds—from family law practices to personal injury lawyers that specialize in auto accidents—leverage lead generation services and tactics as part of their broader marketing efforts to attract the interest of prospective clients. Legal lead generation is the process of:
Raising awareness of your legal services among your target audience
Encouraging prospective clients to consider your law firm for their needs
Collecting contact information about prospective clients and encouraging new leads to book an appointment or free consultation
Following up with new leads who have not yet booked an appointment or free consultation to increase your practice's conversion rate
What are some common types of lead generation tactics used within the legal industry?
When it comes to generating leads for your law practice, there's no single way to reach and convert your entire target audience. Instead, law firms benefit from using a combination of traditional and digital marketing tactics to grow their contact list of potential qualified leads. 
Add lead generation forms on your law firm's website to capture prospective clients' contact information. People who visit your law practice's website and ‌look at landing pages that include your services and contact information are high-quality leads with a strong interest in considering doing business with your practice. 
Use social media to get the word out about your legal services. Create a free profile on these platforms to showcase the services you provide, your law firm's website and contact information. This makes it easy for users to discover you when they search for law firms on social media. 
Platforms such as LinkedIn and Facebook offer PPC advertising to reach your target audience. People who see your paid and organic social media content may visit your website, call your practice or join your mailing list to become qualified leads. 
Focus on search engine optimization (SEO) to boost your law firm's website ranking in Google Search and other search engines, so your practice comes up in the top results when people look for lawyers in your practice area. 
According to Thomson Reuters, search engines are the primary online source for finding lawyers. And of all the top search engines, Google is the ideal choice among prospective clients. 
Ask former clients to review your practice on social media and review websites. Encourage them to share their experiences with your firm on Google Search, Yelp and social media to get more online reviews and drive new leads. 
Leverage search engine marketing (SEM). PPC advertising on search engines such as Google help your law practice show up in the top sponsored section in search engine results. Use your ads to encourage prospective clients to visit your website and book a free consultation.
List your legal services in popular online directories for lawyers, such as Avvo, FindLaw and Nolo.
3 reasons ‌for prioritizing lead generation for your legal practice
Lead generation services and strategies help law firms attract prospective clients, grow their business and become a practice of choice.
1. Attract potential clients
One third of prospective clients use online channels to find attorneys across practice areas, according to survey results published by Thomson Reuters. Another study found that almost 84% of survey takers say they would only be willing to hire a law firm with online ratings of four stars or higher. 
Investing in your practice's online presence is a critical lead generation tactic that will help you attract potential clients. Focus on getting more online reviews and managing your online reputation to ensure you consistently receive top ratings and attract new prospects. 
2. Convert high quality leads into clients
For some law firms, attracting prospective clients isn't the issue. For these firms, nurturing high quality leads once they've reached out and expressed interest is the real challenge. 
One study found that while 89% of lawyers believe their practice follows up with clients within 24 hours, in reality, 62% of firms never follow up with new leads. According to this same study, 24% are only willing to wait a few hours, and 10% want an almost real-time response (within the hour). 
By investing in lead generation technology, your law practice can stay on top of client intake and cut down response times. Use features like Broadly's Inbox to manage and respond to customer inquiries from across channels. Web Chat is a widget you can add to every page for your law firm's website to answer customer inquiries in real-time. 
3. Stay in business
Attracting and converting new leads is critical to long-term business success for all law firms. Yet, only 25% of law firms track their leads. When lead inquiries come in, law firms fail to collect the right information to qualify the leads 90% of the time, according to the National Law Review. 
There has been a recent shift in the balance of power from attorneys to prospective clients, driving up competition among lawyers, adds the National Law Review. With the stakes higher than ever, it's a competitive advantage within the legal industry to know how to drive referrals, generate high-quality leads and seal the deal with clients.
Discover easy lead generation solutions with Broadly
Looking for a lead generation company to partner with? Broadly can help your law firm drive legal lead generation and reputation management. 
Broadly offers a range of legal marketing tools and marketing services to help you get more qualified leads.
See what Broadly can do for your business in just 30 days