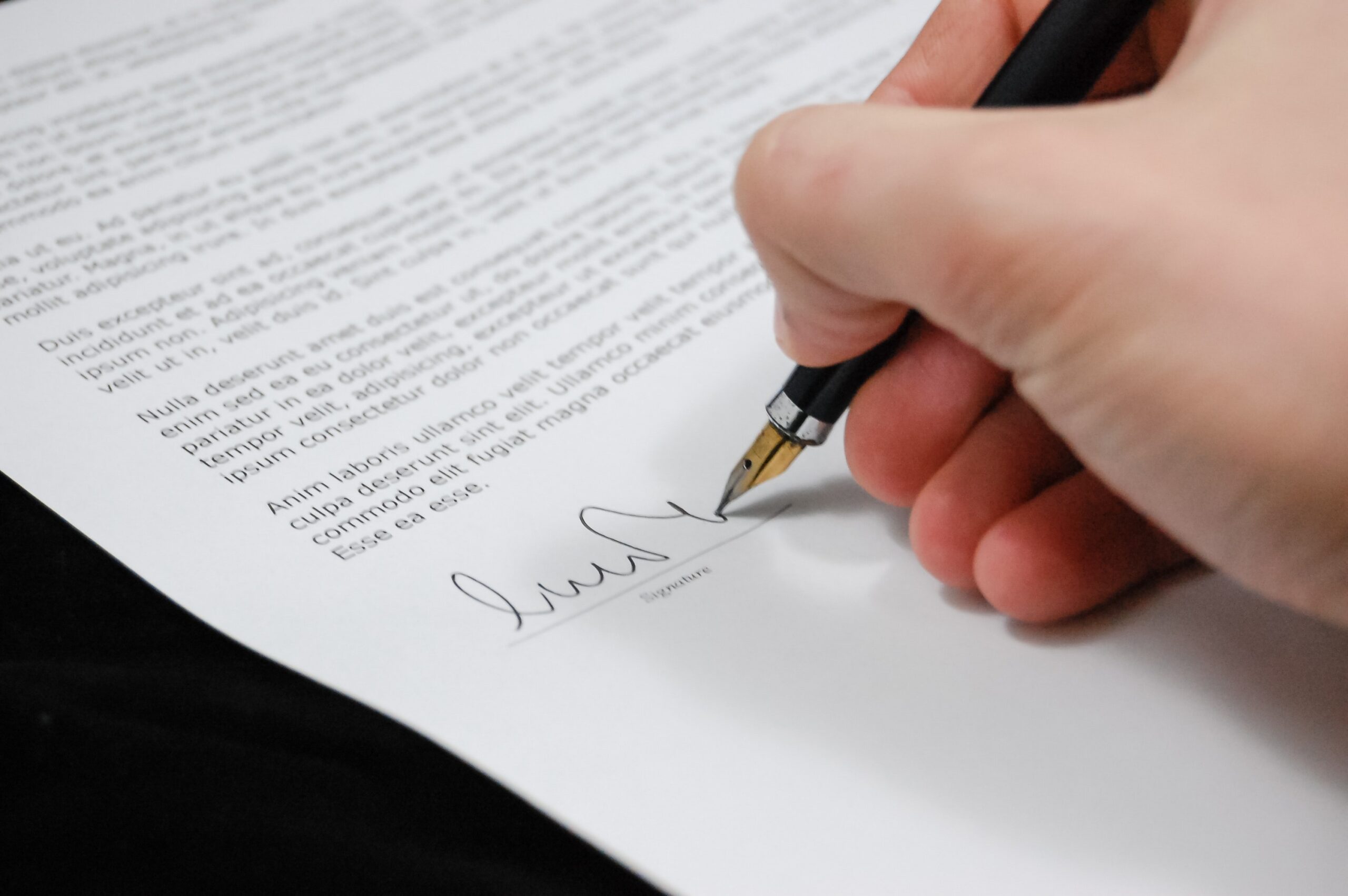 Estate planning law firm marketing materials
As with any business, your estate planning law firm must invest in marketing to attract new clients.
Gone are the days when referrals are enough to grow a law firm. As artificial intelligence and other automated services pop up on the market, it's a good idea to double down on a comprehensive digital marketing strategy.
Nearly 57% of consumers use a search engine to find legal services online, and the number of people with estate planning documents has grown by 50% since the pandemic.
To remain competitive, you need to show up in local search engine results. From paid advertising to social media, your firm needs to be at the top of the page when someone searches for estate planning services.
See what Broadly can do for your business in just 30 days
Marketing materials and strategies for estate planning law firms
Estate planners should deploy a marketing strategy that focuses on meeting new clients where they are and answering their questions about estate planning.
To get started, the following estate planning marketing materials should be part of your marketing efforts.
Set up your Google Business Profile
A Google Business Profile (formerly Google My Business) is a way to manage your local presence on Google Search and Google Maps. Consider it part of your search engine optimization (SEO) strategy.
Setting up your Google Business Profile will help prospective clients in your local area find your estate planning services when they search online.
You can include a small write-up on your practice area, office location, hours and a link to your company website. If you haven't created a profile, check out this guide and discover how it can help improve local search results.
Collect Google and Facebook reviews
There are many benefits to collecting reviews on third-party review sites such as Google, Facebook and Yelp.
Reviews are essentially online referrals. They offer a way for potential clients to read testimonials from other happy clients. Google rewards business profiles with positive reviews by ranking them higher in local search results.
Reputation management software like Broadly's makes collecting and responding to reviews easy. It streamlines the process with a central dashboard rather than logging into multiple review sites, which is essential for busy law firms.
Send out email marketing campaigns
Maximize your firm's marketing efforts with cost-effective email marketing campaigns.
Now is an excellent time to start collecting email addresses on your website if you aren't already. Email marketing is a perfect opportunity to keep in touch with current clients and build rapport with prospective clients.
Studies show that email marketing is the second most effective way to build brand awareness for businesses — including for estate planning attorneys.
Unlike social media, which is restricted by the algorithm, email marketing has a delivery rate of 80%. It's no secret that law firms are busy, and creating email campaigns can seem impossible. A marketing solution can help send professional-looking emails with customizable templates.
Take advantage of content marketing
Your legal marketing efforts should include a solid content marketing component to improve SEO.
Content marketing can look like many things, such as:
Infographics
Blogging
Webinars
Social media posts
Videos
An excellent place to start is blogging and relationship-building on social media.
A consistent blog helps improve SEO and drives traffic to websites. The content on your blog should focus on answering specific questions your potential clients may have and incorporate keywords likely to appear in Google searches.
This is where knowing your target audience is critical — if you don't know who they are, you can't create content specifically for them.
Posting videos and articles on social media sites where your audience spends time will inspire new clients to inquire about your estate planning services. Again, this comes down to knowing your target audience. Are they on TikTok, Facebook, LinkedIn or all three?
Advertise your estate planning services
Running ads online is a cost-effective way to quickly find new clients for your estate planning services. Pay-per-click (PPC) ads are run on Google (or other search engines) — you only pay when someone clicks on your ad.
If you have a free download — like a guide to the probate process that you know performs well — paid ads on Facebook are an excellent place to drive leads based on interests, demographics and location.
Targeting people who've expressed an interest in estate planning, financial planning or retirement planning will help your law firm connect with qualified prospects.
Build a website designed to convert clients
All things lead back to your law firm website. Your website is the central hub of your estate planning law firm, and the design should have your specific industry in mind.
Broadly offers affordable, SEO-optimized and visually appealing websites designed to bring in new business.
All the marketing materials in this article are essential, but your website is one of the most powerful. Your website should reiterate your marketing message and encourage prospective clients to take action — whether that's reading an article, downloading a free guide, booking an appointment online or picking up the phone and calling your firm.
Referral sources from multiple avenues will keep those clients coming through the door and grow your practice.
Connect with clients and professionals in your local area
While digital marketing is essential to growing a successful law firm in today's online world, don't discount the power of getting out in your local community. Connecting with clients and other professionals in your local area will complement your online marketing efforts.
Getting involved in your local chamber of commerce (host a seminar!), connecting with local financial planners to set up a referral program or sponsoring a local sports team are ways to connect with clients in your local area.
Where to begin your estate planning marketing
Designing a marketing strategy for your estate planning services can feel overwhelming. As with many things, getting started is the hardest part. You can take a few first steps to make the process easier.
Establish your target audience
Are your ideal estate-planning clients the type of people with large estates who bring in more revenue? Or young couples starting families and growing their assets? Knowing exactly who your client base is will make attracting more of the same easier.
The clearer you can get on your target audience, the more niche you can get with your marketing strategy.
Differentiate your estate planning law firm
Depending on the location of your law firm, you could be competing for attention with hundreds or thousands of other firms. Because of this, you need to differentiate your estate planning law firm to stand out in the crowd.
Take the time to identify what makes you unique. It could be competitive pricing, technology streamlining your process or hands-on attention. The most effective way to accomplish this is to pick a pain point for your prospective clients and solve it.
Whatever it is, focus on setting yourself apart from all the other estate planning practices.
Market your estate planning law firm with Broadly
Estate planning attorneys offer an invaluable service to their clients. The right estate planning marketing materials will help your firm to get in front of more people that need your help. \
Broadly offers comprehensive marketing services for estate planning law firms that centralize and automate these initiatives:
Use Broadly's reputation management software to collect and respond to reviews on all third-party review sites.
Work with a dedicated website designer who will offer one-on-one attention to your estate planning firm to build a website specific to your business.
Industry-specific email templates help you send out email campaigns that get opened and read.
Are you ready to get the most out of Broadly's estate planning marketing materials and grow your firm?
See what Broadly can do for your business in just 30 days